MLB.com Columnist
Marty Noble
Real Mets to reveal themselves soon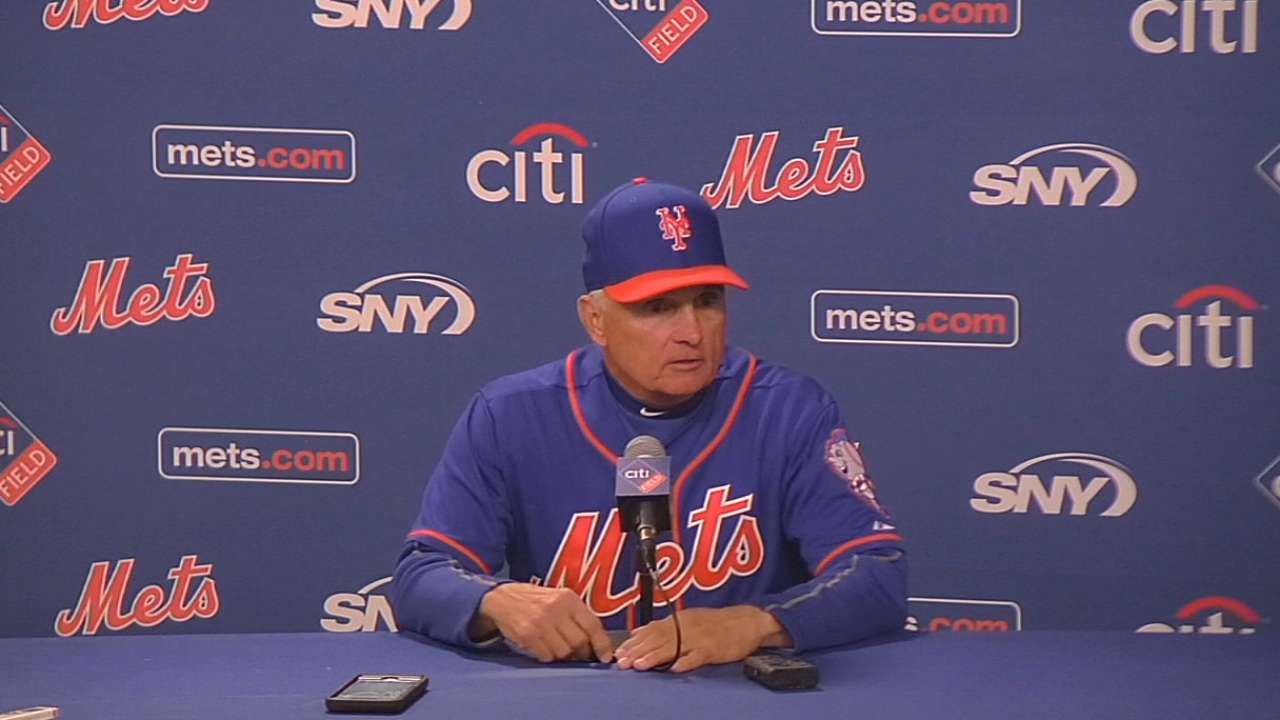 NEW YORK -- A week ago, the Yankees had scored six runs against the Mets, and the Mets had scored one. And six is greater than one. It changed everything -- for the Mets. Well, almost everything. That loss in their first venture outside the National League East was the Mets' first in 12 games. And beginning with that shellacking, they lost five of seven games. They even lost at Citi Field on Thursday. A seven-game 180 it was, unwanted and unsavory, though hardly unexpected.
That about face had to happen, of course. The big leagues seldom allow for winning streaks of double-digit length. Five games, sure. Eight or nine, yeah, every once in a while. But 11? The lords of the game rarely tolerate such unfettered success. And when they do, the team that has prospered usually incurs debt. The Yankees won 18 consecutive from late May to mid-June in 1953. Five days after the streak ended, they began a losing streak that reached nine games. Casey Stengel and the boys had to pay up.
After beating the Nationals Friday night, the Mets still owe the bank in that regard. Matt Harvey prevailed in his tug of war with Max Scherzer and, with assistance, shut out the team that seemingly had awakened from its slumber before it came to Citi Field on Thursday. Whether the 4-0 victory signals an end to the correction is difficult to say because when Harvey pitches -- even when he is not strikeout-dominant as was the case against the Nationals -- the law of averages doesn't necessarily apply. He's that special. So the Mets still may be indebted. Losing could resume Saturday, and nobody should claim to be surprised if it does.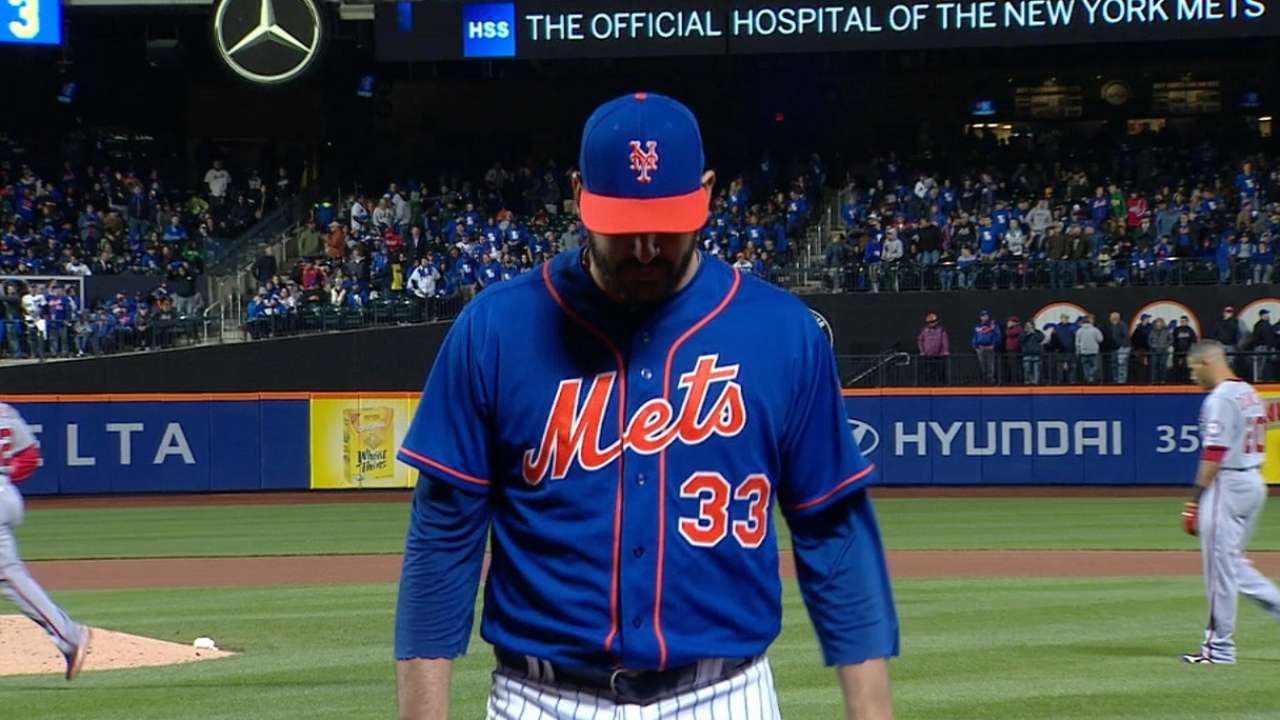 The Mets' seven-game U-turn wasn't all that bad. It restored some reality to their 2015 and to those folks who had begun daily magic number calculations. No question the Mets are no more a 2-5 team than they are an 11-0 team. Their record now is 16-8; they're not a .667 team, either. Small samplings are not to be trusted. Which is to say the more games played, the more apparent the true nature of a team becomes. We'll have a more accurate sense of what these Mets are and where they're heading come mid-May when their season reaches its 40th game -- May 19, if postponements don't interfere.
By then, they will have played two more games against the Nationals, Saturday and Sunday, two against the Orioles and two against the Cardinals. The Phillies, Cubs and Brewers will have provided the competition in the other 10 games. The pendulum probably will have swung back and forth at least three more times before they play their 40th. Moreover, by May 19, David Wright will have returned to regular duty and Vic Black may have healed and begun to provide more power relief. The return of Travis d'Arnaud will be that much closer, too.
Not that the respective understudies for Wright and d'Arnaud haven't served well. Eric Campbell and Kevin Plawecki have had their moments, Campbell reinforcing the notion that he can provide depth and pop and Plawecki showing that he is not overwhelmed by big league pitching. But there are reasons neither was included on the Opening Day roster. The Mets will be better off with d'Arnaud catching again. He was playing well -- throwing better, in particular -- before his assignment to the disabled list.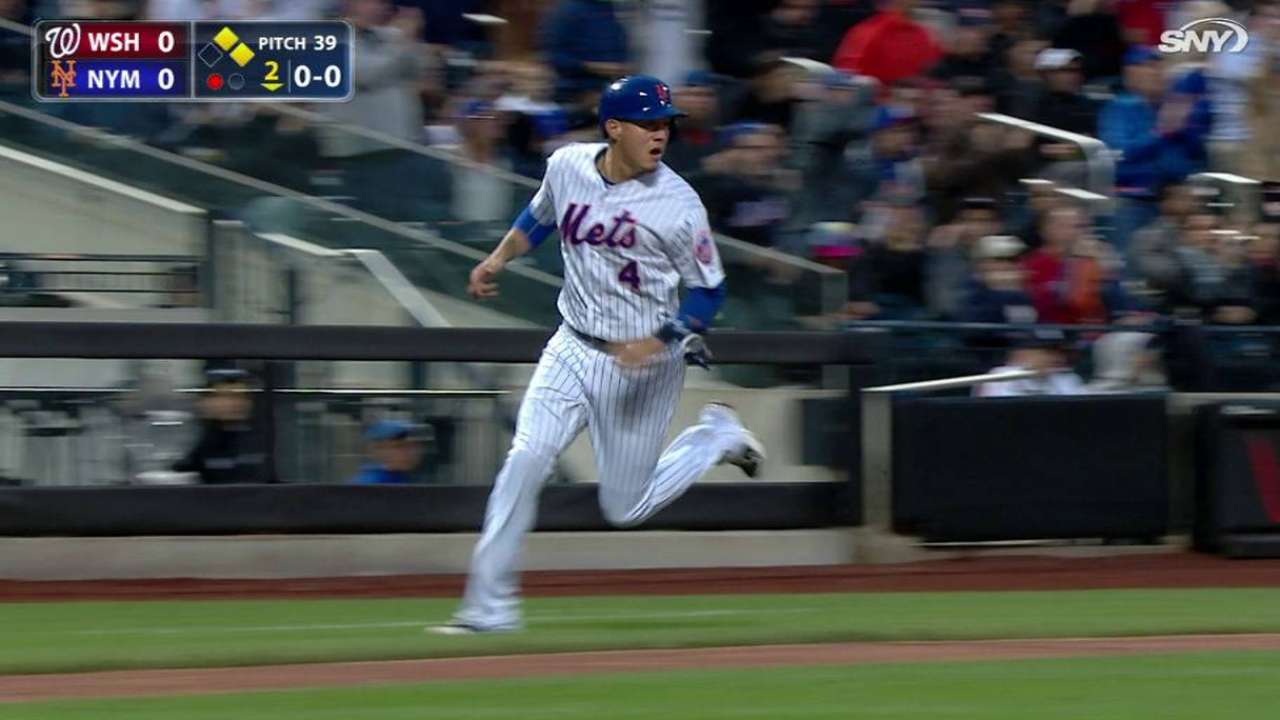 A more defining scenario exists in the middle of the infield, where neither Wilmer Flores nor Daniel Murphy has distinguished himself defensively. Indeed, the Mets saw fit Friday to shift Murphy to third, bench Campbell and deploy Dilson Herrera at second. The changes were characterized as a stopgap until Wright returns.
They were necessary repairs. Murphy who, last year, played deeper than any other second baseman, had taken a long and figurative step back in his defense this year. And he had shown once previously during an extended absence by Wright that third is not nearly so challenging for him.
No change was made at shortstop. But one could be coming if Flores continues to kick the ball around. He committed another error, his seventh, Friday night. And he could have been charged with two. His error on a routine double-play ground ball Thursday signaled the Mets' doom, and he had other transgressions in the first 22 games.
The Mets have a strikeout pitching staff, a Gold Glove center fielder (in Juan Lagares) and adequate defense at the corners in the infield and outfield. They cannot be a sound defensive unit, though, with Murphy at second and Flores at short. Until general manager Sandy Alderson's administration referred to Flores as a shortstop last year, no Mets talent evaluation had considered him shortstop material. But he's tied for the team lead with three home runs. And with three RBIs Friday night -- he hit a bases-loaded double that should have been caught -- Murphy leads the team with 17.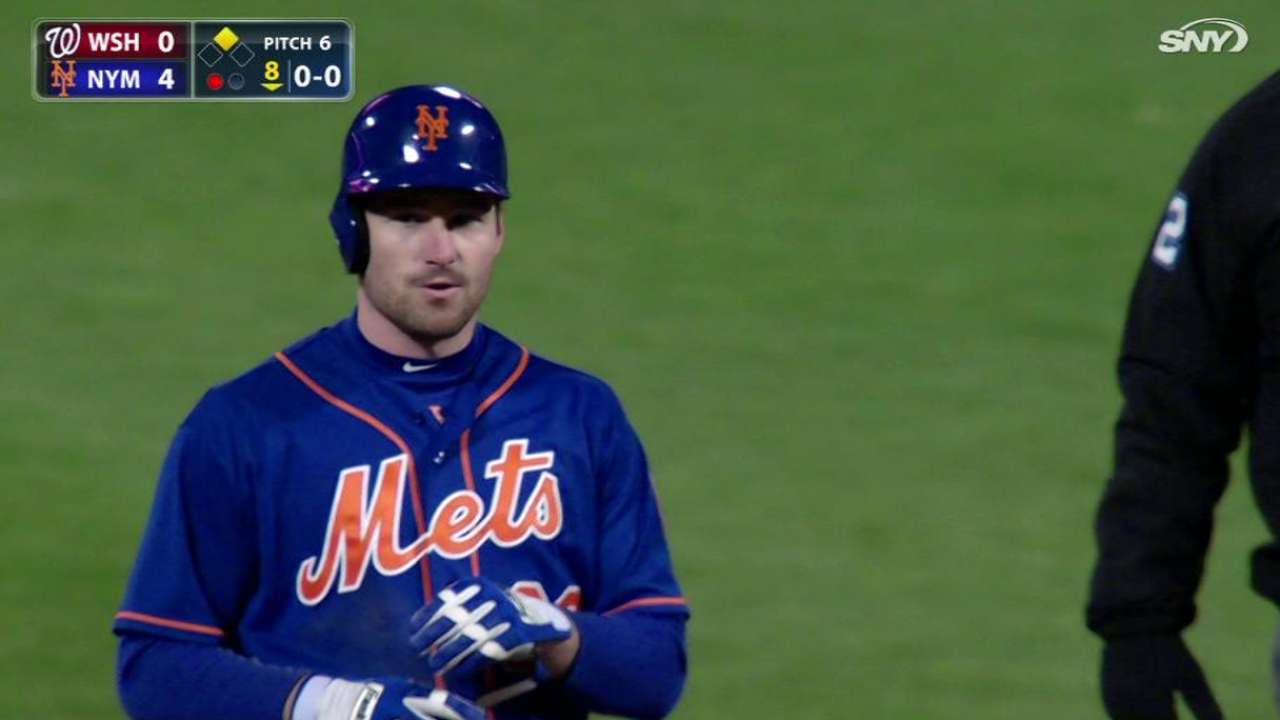 So what to do?
The defensive shortcomings of the two have been noted for some time. And that they are side by side in the middle qualifies as perilous positioning. Double plays not turned bring down a team almost as much as ninth-inning losses. If and when pitchers begin whispering complaints, a different sort of problem develops.
Terry Collins clearly isn't inclined to reduce Flores' playing time. The manager said this Thursday night: "You look at the way the Nationals are playing right now. Their shortstop [Ian Desmond] got off to one of the worst [defensive] starts of anybody. He's still playing shortstop, and they're playing good. So I think you have to be a little patient and tell Wilmer, 'Look, slow it down, relax and make the plays.'"
What the Mets can do with Murphy when Wright is back is imponderable. The team can ill-afford to remove his productive left-handed bat from the lineup even in late innings. He's had six RBIs after the seventh this week alone. But double plays are essential, and improved defense up the middle is needed.
And they're still in first place with the second-best record in the NL. So how bad is it?
Marty Noble is a reporter for MLB.com. This story was not subject to the approval of Major League Baseball or its clubs.