deGrom endures frustrating outing vs. Nats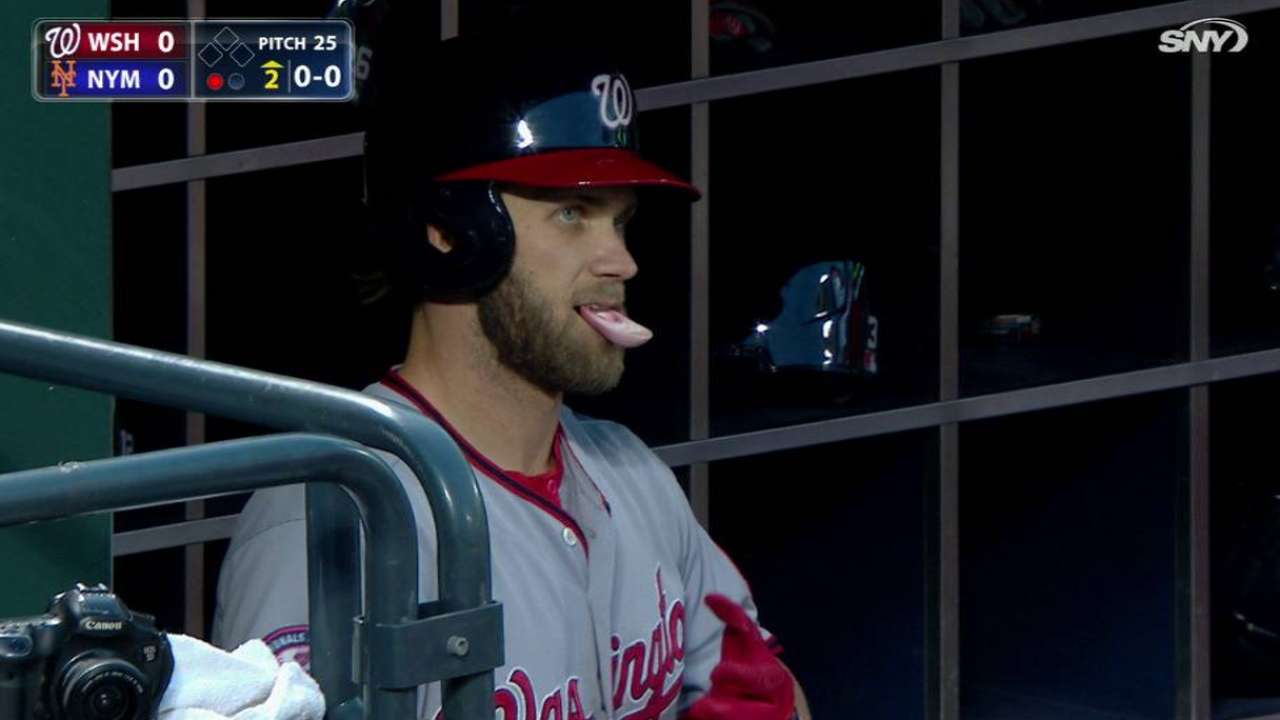 NEW YORK -- Mets manager Terry Collins could notice the frustration on right-hander Jacob deGrom's face as he sat on the bench moments after being taken out of the game during the sixth inning of the Mets' 8-2 loss to the Nationals on Thursday night at Citi Field.
It prompted Collins to take a few minutes during the inning to talk to deGrom, who is normally not one to display emotion on the field. Yet, there were a few instances during his outing where he was yelling into his glove for relief.
"Yeah, I mean, that was frustrating," deGrom said. "I felt like I had good stuff, and there were a couple times with the walks and stuff like that I got a little frustrated."
deGrom began the game by retiring the first nine Nationals batters in order, but he issued a walk to Denard Span to start the fourth inning. Then deGrom forced Yunel Escobar to hit a grounder toward shortstop for what should have been a double play, but Wilmer Flores bobbled it for an error and everybody was safe.
That play ignited a three-run rally by the Nationals and appeared to throw deGrom off his game. He allowed an RBI single to the next batter, Jayson Werth, and then issued a four-pitch walk to Bryce Harper, which deGrom pointed to as the biggest sign that something was off.
"The four-pitch walk -- that kind of tells you that I was frustrated instead of going right after him and trying to get another double-play ball," deGrom said.
Before the error, deGrom had allowed just one of the 10 batters he faced to reach base, but six of the final 13 batters he faced reached base while Washington scored five runs. deGrom surrendered five runs (three earned) on five hits and lasted 5 1/3 innings, making this the first time in his career he has allowed five runs in consecutive starts.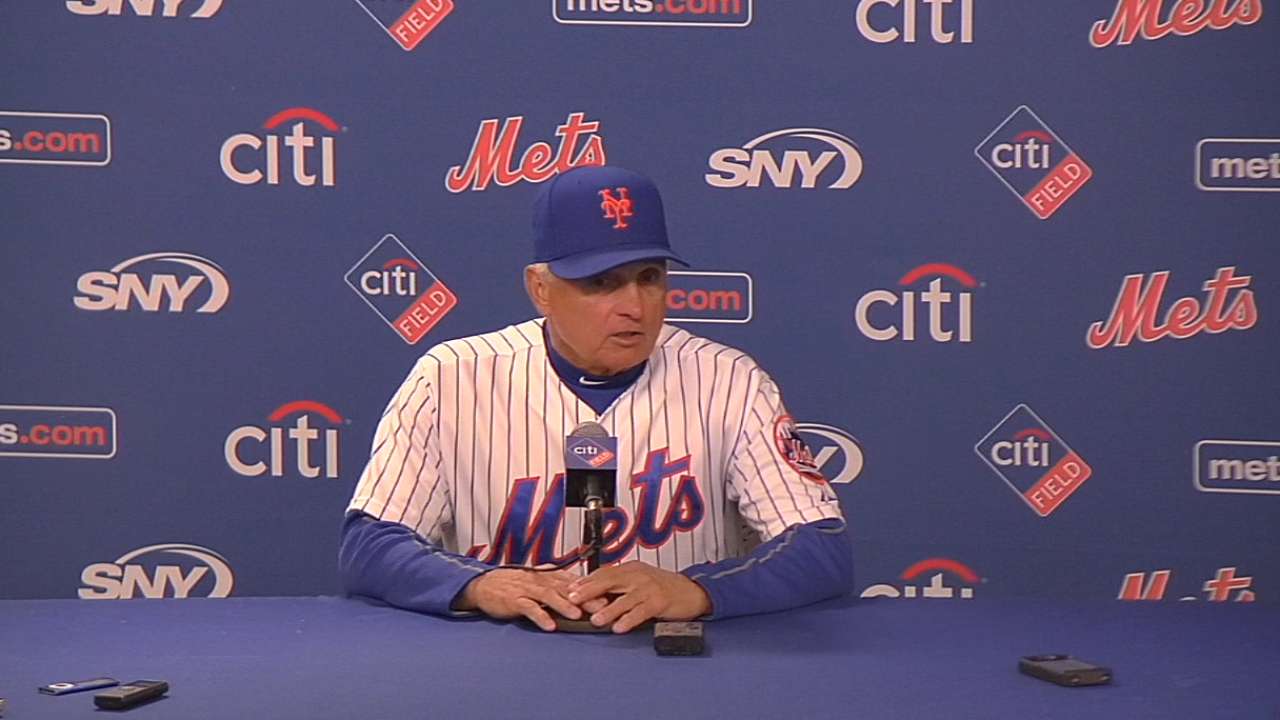 "Certainly that changed the tide ... it might have disrupted his thought process, his tempo a little bit to think he's got to now be perfect," Collins said.
Despite all the success deGrom has had in the early part of his career, he is still just in his second season in the Majors. There are still situations he is not accustomed to and room for improvement.
"You hate to admit it, but it's a great experience for him," Collins said. "He's got to learn to slow himself down and make pitches count when he needs to, and you can't rush the game. You got to let it come to you a little bit. I'm not too worried about it."
Jamal Collier is a reporter for MLB.com. Follow him on Twitter at @jamalcollier. This story was not subject to the approval of Major League Baseball or its clubs.