Flores' error on double-play ball proves costly
NEW YORK -- The boos have started to come for Wilmer Flores, even when he has a bat in his hands. They trickled in throughout the Citi Field crowd Thursday when he struck out in the fourth, and again as he slammed his helmet in frustration after lining out with runners on in the sixth.
But they have little to do with his hitting.
"I have to shake it off," Flores said.
Flores' key error in the fourth inning wasn't the Mets' only mistake in New York's 8-2 loss to the Nationals on Thursday at Citi Field. But it was probably the most costly. With a runner on first and the Mets enjoying a 2-0 lead, Jacob deGrom induced a tailor-made double-play ball off the bat of Yunel Escobar. Flores couldn't field it and quickly two assumed outs became none. By the end of the inning, the Nationals took a lead they would never give back.
"That changed the tide, no question about it," said Mets manager Terry Collins.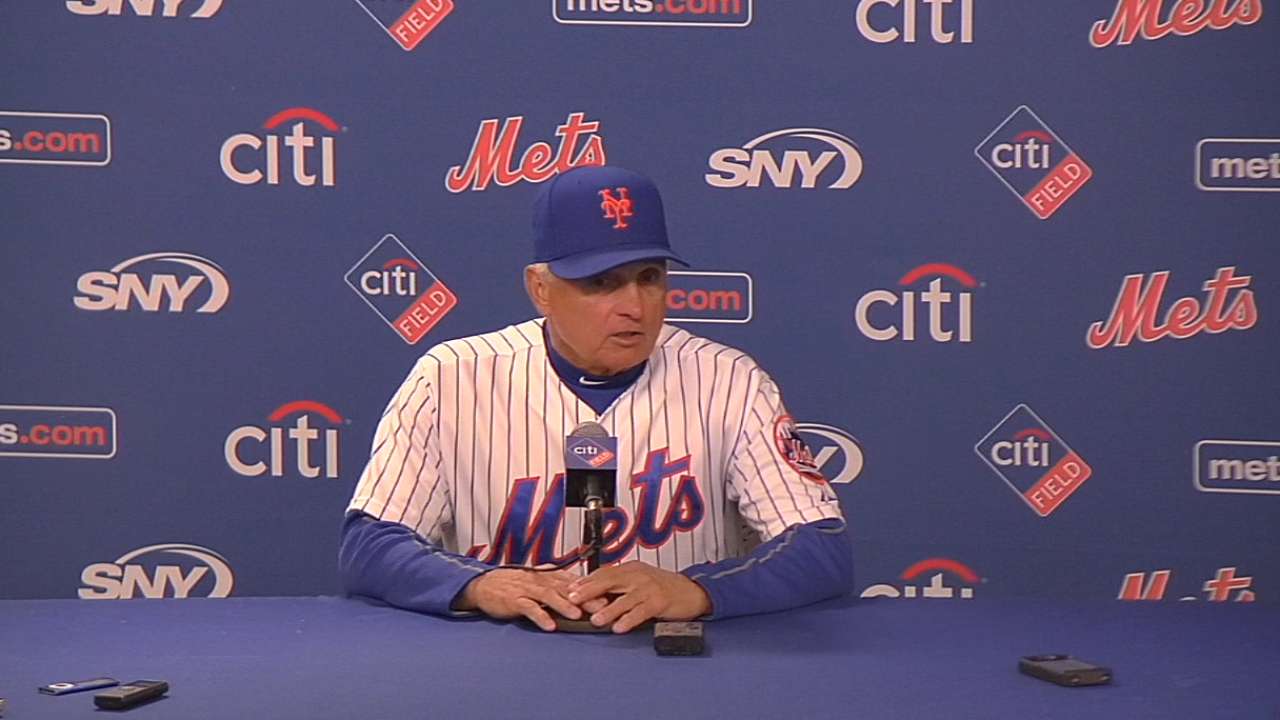 Collins has continuously defended his middle-infield combination of Flores and second baseman Daniel Murphy, even as the pair proves more and more fragile. Collins asserted again before Thursday's game that he expects them to be solid -- not expert or flashy -- defensively while providing vital offense.
"They make the routine plays," Collins said.
But Thursday represented another instance in which they did not. Flores now has six errors in 20 games, tied for third most in the Majors. And the Mets, who are 2-5 since their 11-game winning streak was snapped, have committed at least one error in each of those five losses. In total, they have made nine errors in that seven-game span.
"I wish I had an answer for you," Collins said. "When we decided he was going to be the shortstop, we realized there might be a couple rough spots."
Joe Trezza is an associate reporter for MLB.com. This story was not subject to the approval of Major League Baseball or its clubs.