Astros option Hoes, call up Chapman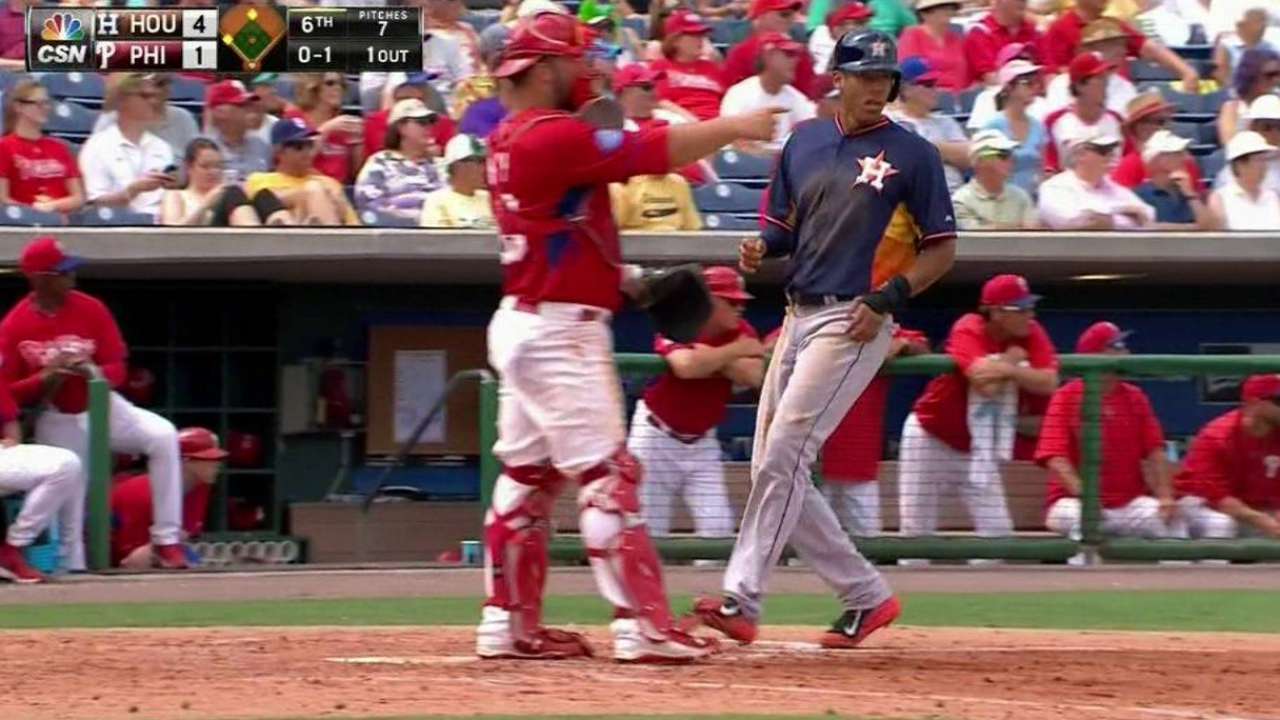 HOUSTON -- The Astros called up lefty reliever Kevin Chapman and optioned outfielder L.J. Hoes to Triple-A Fresno following Thursday's 3-2 win over Seattle.
Manager A.J. Hinch attributed the move to "bullpen depth," since long reliever Samuel Deduno will get the start in Friday's contest as the fifth spot in the Houston rotation remains a fickle one.
Chapman gives the club a second southpaw option out of the 'pen and potentially a useful one for Friday's game, since lefty Tony Sipp pitched a full inning for the second time in three days and may be unavailable. The 27-year-old has 46 career appearances in five stints with the Astros, sporting a 3.24 ERA in 41 2/3 innings of work.
Hoes heads back down to Fresno just four days after being called up to the Majors for the first time this season. He went 0-for-1 with a run scored in two games at San Diego during his brief stint. With a crowded outfield, it may take an injury for him to make it back if the Astros decide to keep a deep bullpen.
Chris Abshire is a contributor to MLB.com. This story was not subject to the approval of Major League Baseball or its clubs.