Unlikely power surge jolts Reds
Barnhart, Leake and Hamilton responsible for three of club's four homers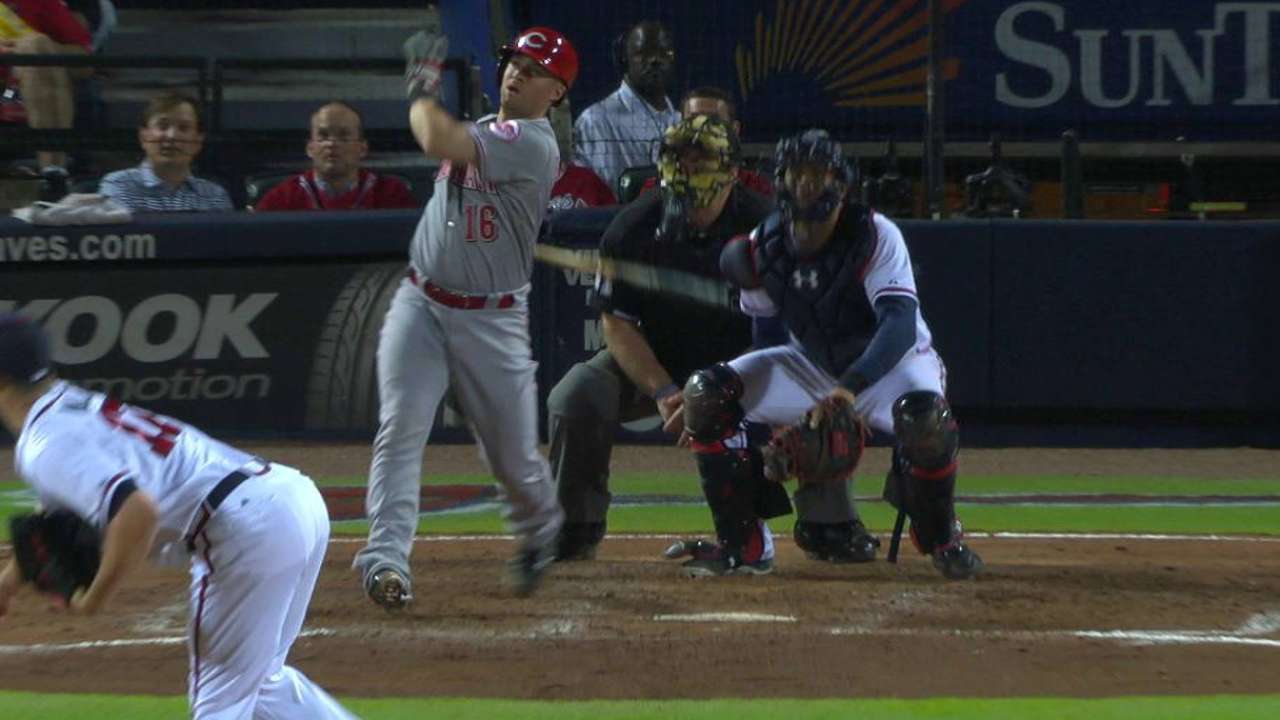 ATLANTA -- The Reds were eager to break out offensively.
In their last seven games, they had scored three or fewer runs five times. And when the cap finally came off Thursday night in a 5-1 victory against the Braves at Turner Field, it did so in an unconventional way.
In the seventh inning, the bottom of the order -- No. 8 hitter Tucker Barnhart and pitcher Mike Leake -- hit back-to-back home runs.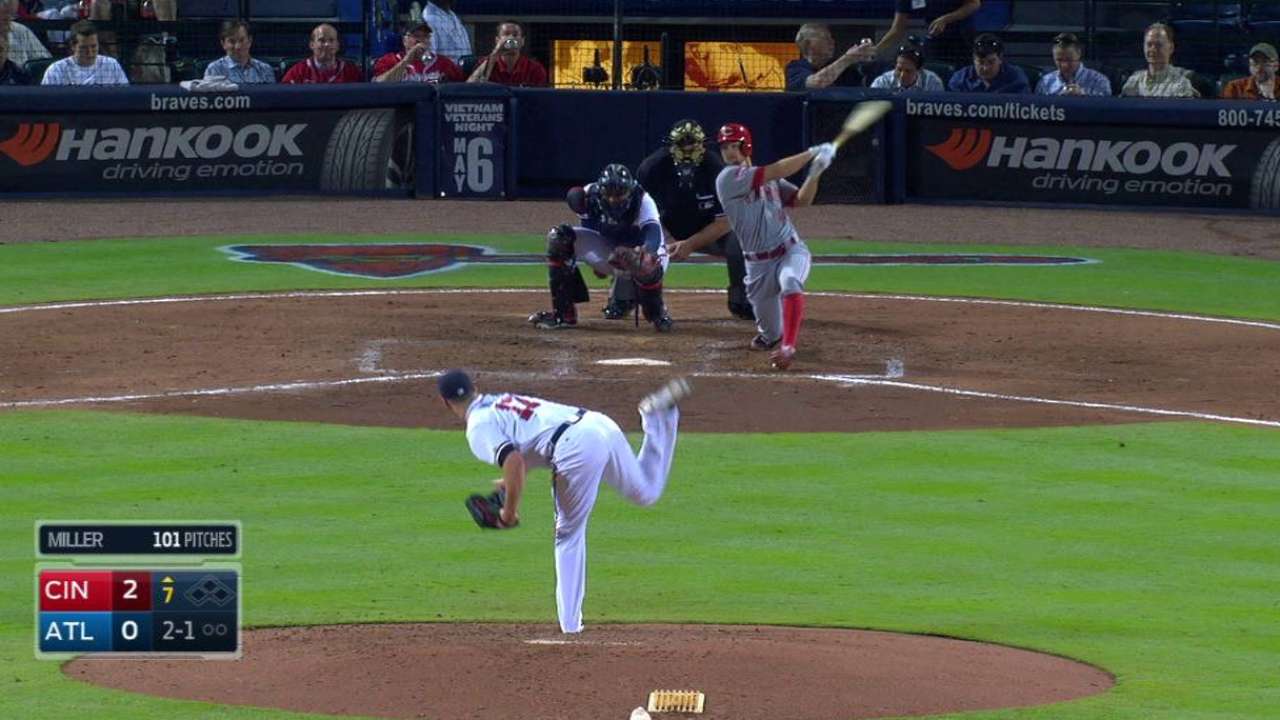 "I haven't gone back to back [on consecutive] days and have never gone back to back with my battery mate," Barnhart said. "We were joking in the clubhouse. If [leadoff hitter] Billy [Hamilton] would've hit one, it would have been the most unexpected back-to-back-to-back [home runs] in Major League history."
It was the second time this season the Reds have hit back-to-back homers, but they weren't through.
Cleanup hitter Todd Frazier homered in the eighth inning, and Hamilton hit his second homer of the season to lead off the ninth.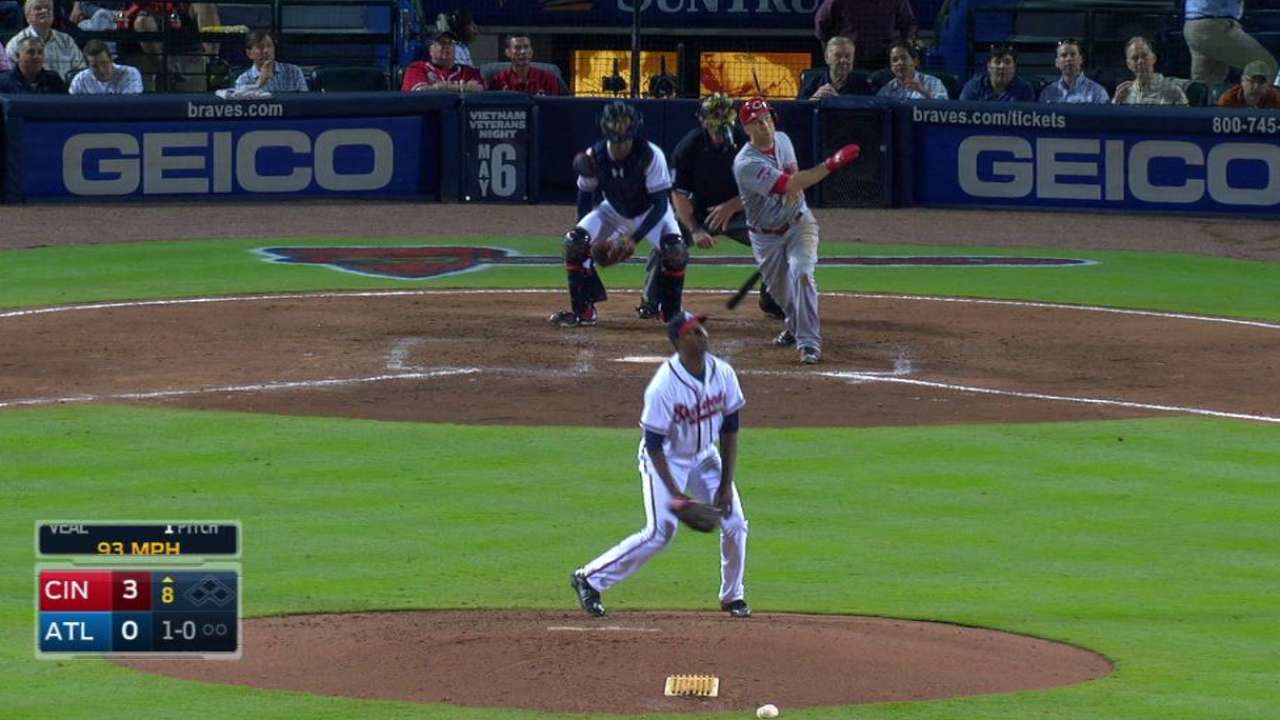 The Reds' four homers were the most they've hit this season since hammering five on April 21 against the Brewers.
"It was really nice going 8-9-1 with homers and then with Frazier," said Reds manager Bryan Price. "I know he was frustrated from his earlier at-bats against [Braves starter] Shelby Miller."
Before his leadoff homer in the eighth against reliever Donnie Veal, Frazier flied out and stuck out twice.
He laughed when the homers from Barnhart, Leake and Hamilton were mentioned.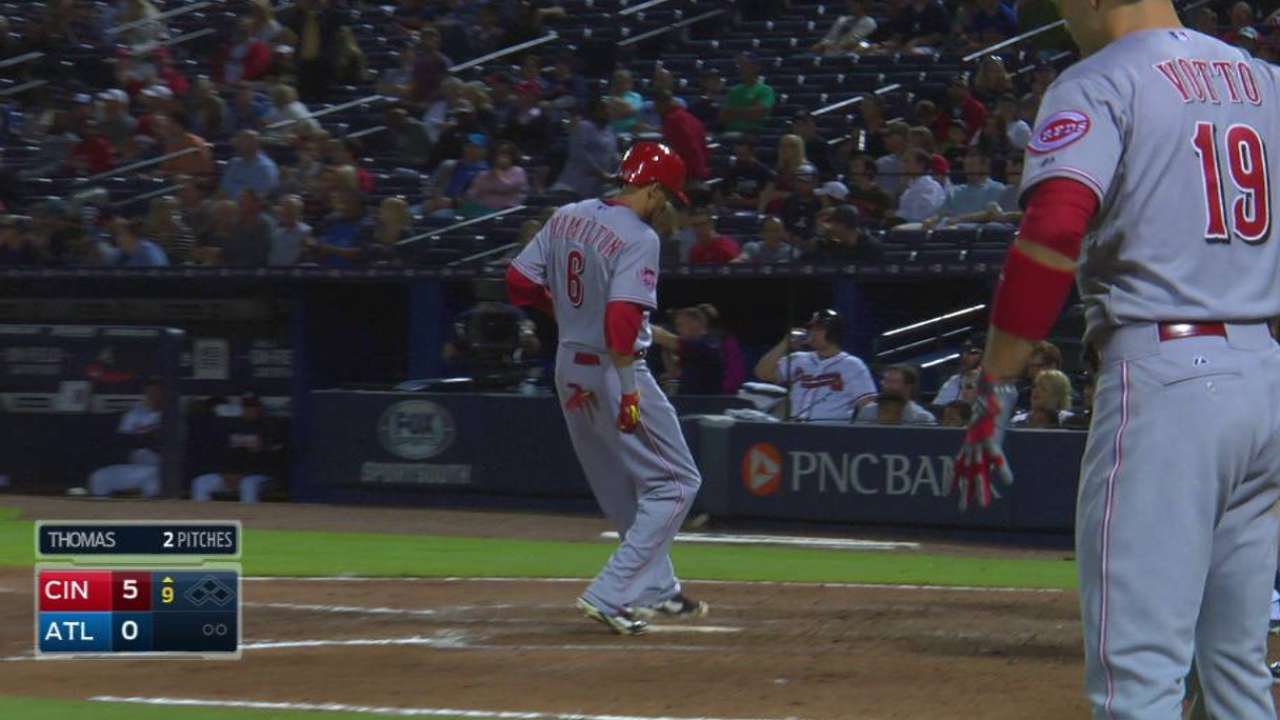 "We wanted to make sure the power hitters got one, so it wouldn't look so bad," Frazier said. "Nah, we'll take that every day of the week."
Barnhart has two homers in the five games he has played this season. Leake's was his fifth career home run and second against the Braves.
Michael Hunt is a contributor to MLB.com. This story was not subject to the approval of Major League Baseball or its clubs.