Mets call up second-base prospect Herrera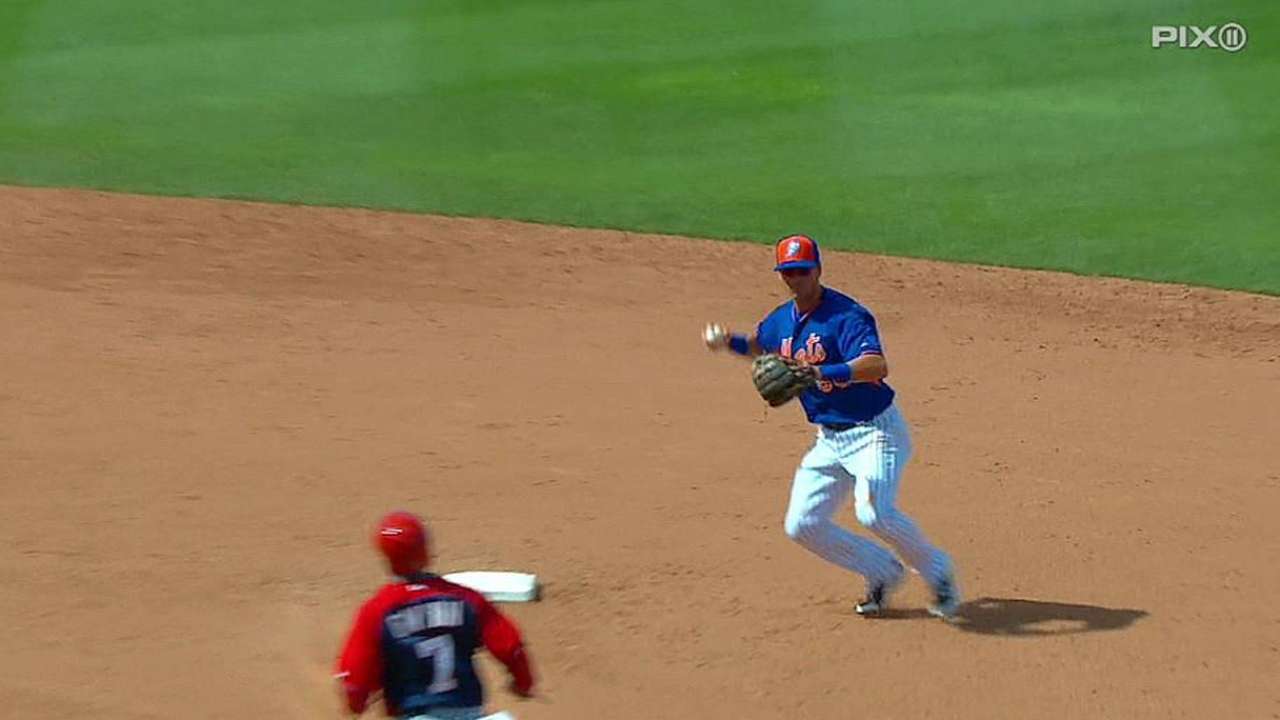 NEW YORK -- Late on a night when the Mets committed their ninth error in seven games, New York made a move to improve its middle-infield situation, recalling second baseman Dilson Herrera from Triple-A Las Vegas.
Left-hander Jack Leathersich was optioned to Las Vegas to make roster room for Herrera, who played in 18 games with the Mets during a late-season stint last year as a 20-year-old.
Herrera, the Mets' No. 6 prospect, was hitting .370 with 18 runs scored and 11 RBIs in 20 games for Las Vegas this year. He started Thursday night for the 51s in a game that began at 10:05 p.m. ET, implying the Mets did not plan on calling him up until they lost their fifth game in seven chances with an 8-2 loss to the Nationals.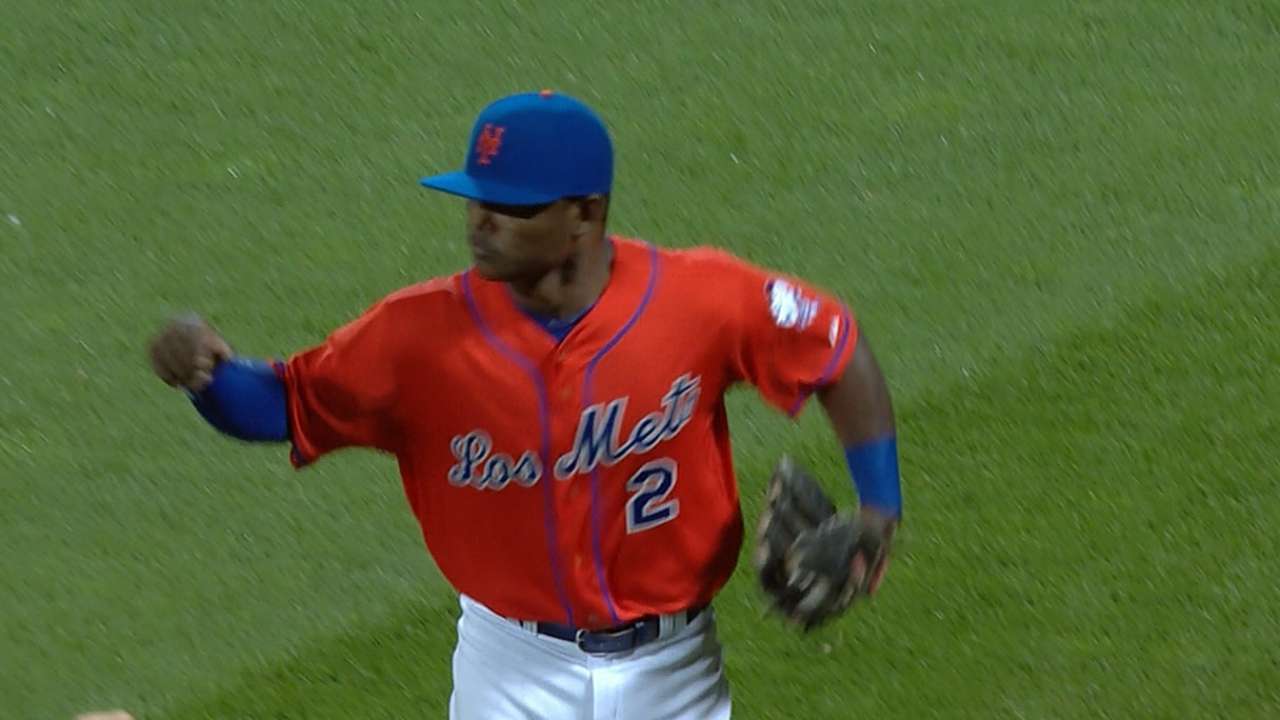 In that loss, as it has been in many since New York's 11-game winning streak came to an end, infield defense was the story.
For the third game in a row, the Mets made an error. For the second consecutive night, it came from shortstop Wilmer Flores, who looked like he had rebounded from a shaky start to the season defensively but now has six errors in 20 games. However, recalling Herrera could affect Flores' double-play partner, Daniel Murphy, more than Flores. Herrera has played the majority of his 370 Minor League games at second base, where Murphy has also been shaky of late.
Murphy has committed four errors and made multiple defensive lapses in 23 games. He also has 44 career games played at third base, where Eric Campbell is hitting .204 in place of the injured David Wright. Moving Murphy to third would regulate Campbell to a bench role, where he has proved valuable in the past. Herrera has appeared in 27 career Minor League games at shortstop, but he has been used primarily as a second baseman this season.
Mets manager Terry Collins has continuously defended Flores' play at short and did so again Thursday night after his costly error led to three runs. He argued for giving Flores more opportunities to improve his play.
"The minute you jerk him out of the lineup and put him on the bench," Collins said, "you might as well put him someplace else because those days are over with him at shortstop."
With Wright expected to be out at least another week, Mets general manager Sandy Alderson said before Thursday's game that he didn't expect to promote Herrera or shortstop prospect Matt Reynolds, thinking sporadic playing time could stall their development.
After Thursday's game, the Mets announced that Herrera is coming. Neither Alderson nor Herrera were available for comment.
The Mets have now called up four of their top 21 prospects already this season as injuries continue to mount. No. 16 prospect Jack Leathersich was recalled this week to replace Rafael Montero, who was placed on the disabled list Thursday. Leathersich appears the most likely candidate to return to Vegas with Herrera's promotion.
Joe Trezza is an associate reporter for MLB.com. This story was not subject to the approval of Major League Baseball or its clubs.