C. Johnson goes on DL with broken left hand
Braves third baseman injured on headfirst slide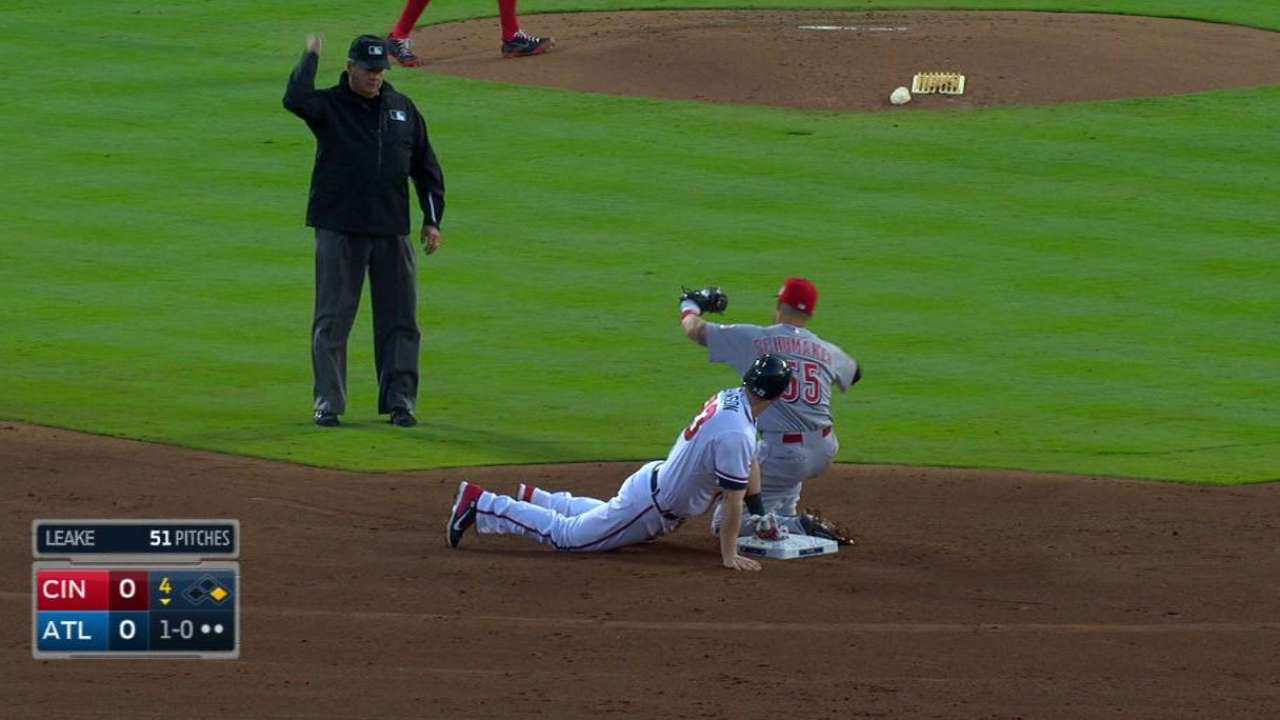 ATLANTA -- Braves third baseman Chris Johnson's frustrating season took a downturn when he fractured his left hand while sliding headfirst into second base during an unsuccessful steal attempt in the fourth inning of Thursday night's 5-1 loss to the Reds.
The Braves placed Johnson on the disabled list Thursday night and revealed that his roster spot would be filled by pitching prospect Mike Foltynewicz, who will make his first Major League start during Friday night's game against the Reds.
"Being on the DL will stink for me because I just want to be out there and playing baseball," Johnson said. "But it will get better and I'll get back."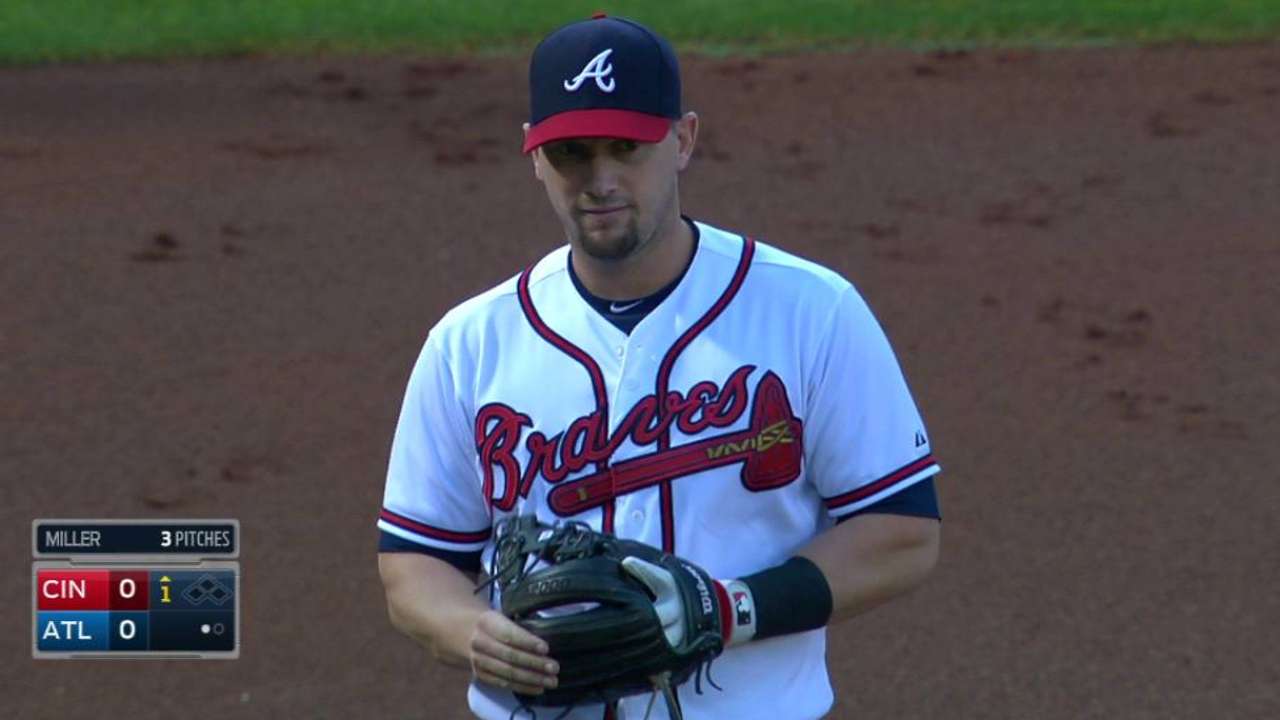 After serving as Atlanta's primary third baseman the past two seasons, Johnson has been in the starting lineup for just 11 of this season's first 22 games. Now, the 30-year-old will have to delay his bid to prove he deserves more playing time.
Johnson's hand will be placed in a cast and undergo an MRI on Friday morning to determine the extent of the ligament damage. The Braves will evaluate the results of this exam before revealing a potential timetable for his return.
After his hand stuck in the dirt during his slide, Johnson shared a brief exchange with second-base umpire Jerry Layne and then took his position at third base. Though he felt some discomfort while fielding warmup tosses from first baseman Freddie Freeman, Johnson did not exit the game until he was examined by the Braves' medical staff in the middle of the fifth inning.
"After the trainer looked at it, he told me I was done pretty quick," Johnson said.
Mark Bowman is a reporter for MLB.com. This story was not subject to the approval of Major League Baseball or its clubs.