Buxton, Sano shine for Chattanooga
Twins' top two prospects excel in loss to Jacksonville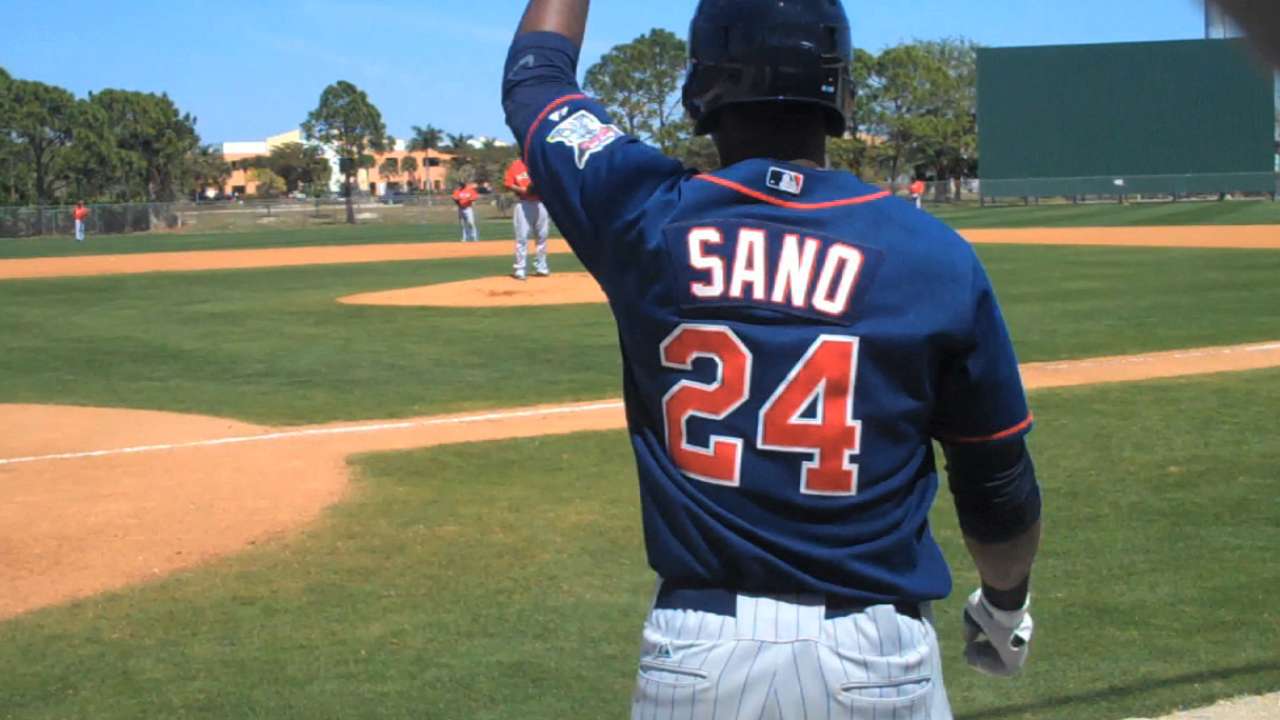 Thursday night's performance by the Twins' No. 1 and No. 2 prospects showed why Byron Buxton and Miguel Sano are two of most highly touted players in the Minors. The Double-A Chattanooga stars both have had slow starts this season, but together they excelled in a 6-4 loss to Jacksonville.
Buxton, baseball's No. 1 overall prospect, was 2-for-4 with a triple, walk and two stolen bases. Down three runs in the sixth, Sano started a two-out rally with his fourth home run of the season. He was 1-for-3 with a walk. The Lookouts ended up tying the contest, 4-4, but fell behind again in the eighth.
Chattanooga's hitting coach, Chad Allen, said that Sano needs to relax at the plate.
"Early in the year, he's really tried to do too much," Allen told MiLB.com. "He's got a lot of strength and everybody that faces him knows he's a strong young man and can hit the ball a long way. At the same time, he himself is trying to do too much.
"We hit early today and just really tried to slow him down and let the ball come to him. Let him understand he doesn't have to exert himself just to hit the ball hard."
The powerful pair of Twins prospects have struggled at the plate this year. Sano's batting average has yet to top .200 this season, while Buxton, the No. 2 pick in the 2012 Draft, now sits at .236 with seven stolen bases, including five in his past four games. Sano, who signed from the Dominican Republic in 2009, checks in at .159 with nine RBIs.
"I think with Buxton, just like with Miggy, both of those guys started off pretty slow," Allen said to MiLB.com. "Neither one of them is even close to where they want to be.
"Buxton, he's a quick learner. He's always asking questions, just like Miggy. They're both great kids. ...They're tremendous talents. They want to learn. They're the kind of guys you want. They want to learn, get as much knowledge about the game as they can. Both of them are going to get it."
Alex M. Smith is a reporter for MLB.com. This story was not subject to the approval of Major League Baseball or its clubs.