Ventura challenged to get bench players at-bats
Three postponed games in week leaves team in 'unusual' situation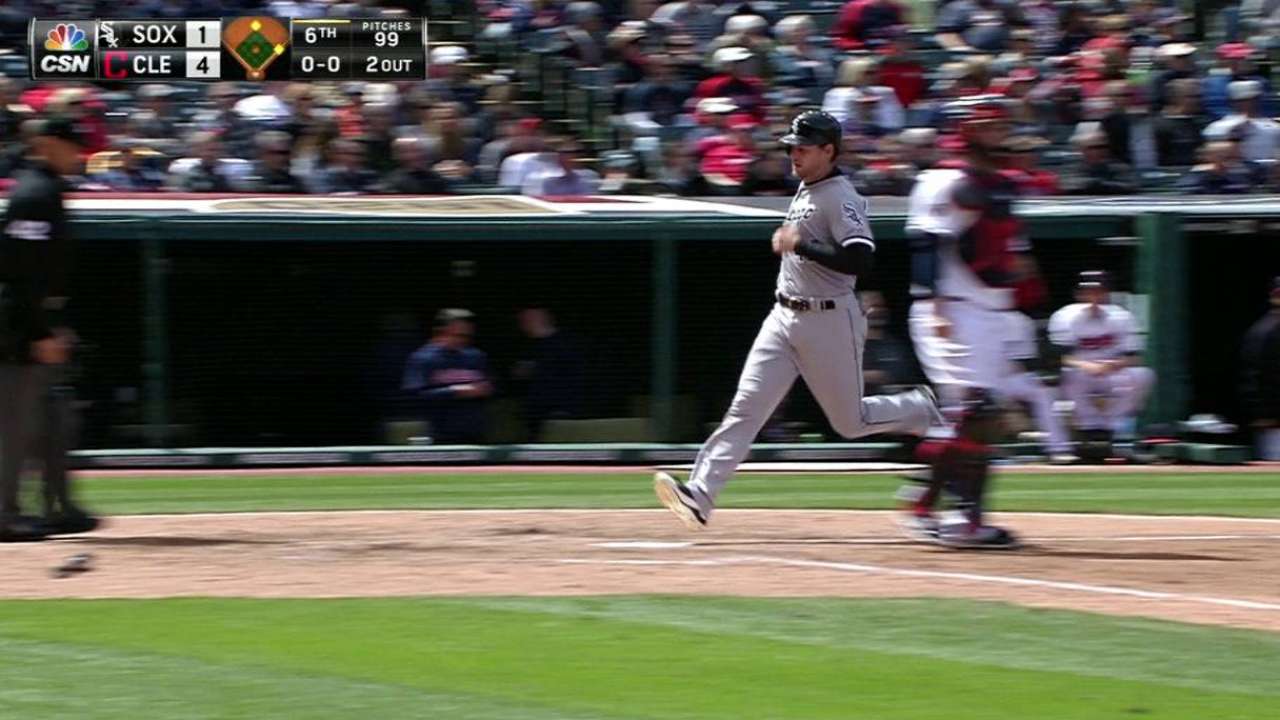 MINNEAPOLIS -- Through the first 19 games of this season, Emilio Bonifacio has just 14 at-bats and J.B. Shuck has only 10. It's been difficult for manager Robin Ventura to get his bench into full circulation with three postponements in the last week.
"You can't sit there and have your regulars sit for four or five days," Ventura said before Thursday's 12-2 loss to the Twins. "It's been unusual and we're trying to adjust as well as you can."
Ventura mentioned that there's a fine line to navigate between getting reserves at-bats and getting some regulars going from their sputtering start on offense. Bonifacio said that he picked the White Sox because they showed great offseason interest in him, and the switch-hitter considers himself a team player and isn't focused on individual results.
"Whatever they need me, I'm going to be out there," Bonifacio said.
Worth noting:
• Carlos Rodon needed only five pitches to get through a scoreless eighth inning in Wednesday's 8-2 loss to the Orioles. It was a different feel for the White Sox top-rated prospect, according to MLB.com, in comparison to his big league debut against the Indians on April 21, when he threw just 29 of his 60 pitches for strikes.
"I was a little charged up. I figured out how to harness that and bring it into the game even though there was no one there," said Rodon in comparing his two outings. "I was still a little amped up.
"Put it toward the plate, threw strikes, got guys out. I was a little more confident. Commanded everything. Just throwing strikes, getting ahead and attacking. It was a quick inning."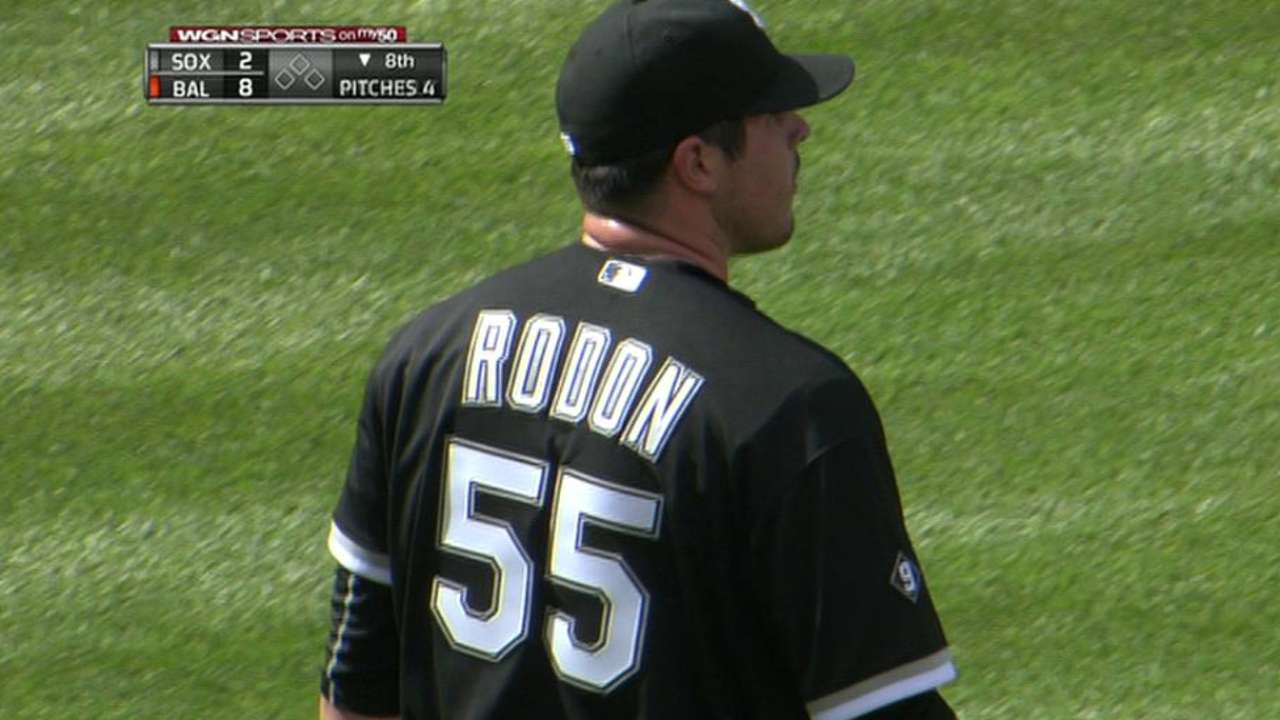 Rodon is currently viewed as a long reliever and will considered for a spot-start depending on the outcome of the appeals of the five-game suspensions for Jeff Samardzija and Chris Sale. While the southpaw won't be used on back-to-back days out of the bullpen, Ventura acknowledged Thursday that Rodon could be used a bit more frequently.
"He has the ability to come in there and eat up innings and he also has the ability to come in and get a lefty early in the game and stretch it out," said Ventura of Rodon. "The options are there for him, but we have to find the right spots to get him in there. Lately he hasn't been able to do that."
• Look for Adam LaRoche to get a start at first base Friday night, per Ventura. LaRoche, a Gold Glove winner, has made two starts at first with Jose Abreu making his 17th on Thursday.
"If we had had a consistent amount of games, he would have been in there a little more," Ventura said. "Rochey is probably superior to a lot of people, not just Jose, but Jose's done a great job of improving."
Scott Merkin is a reporter for MLB.com. Read his blog, Merk's Works, and follow him on Twitter @scottmerkin. This story was not subject to the approval of Major League Baseball or its clubs.