Wright to miss at least another week
Mets third baseman could return for series in Philly starting May 8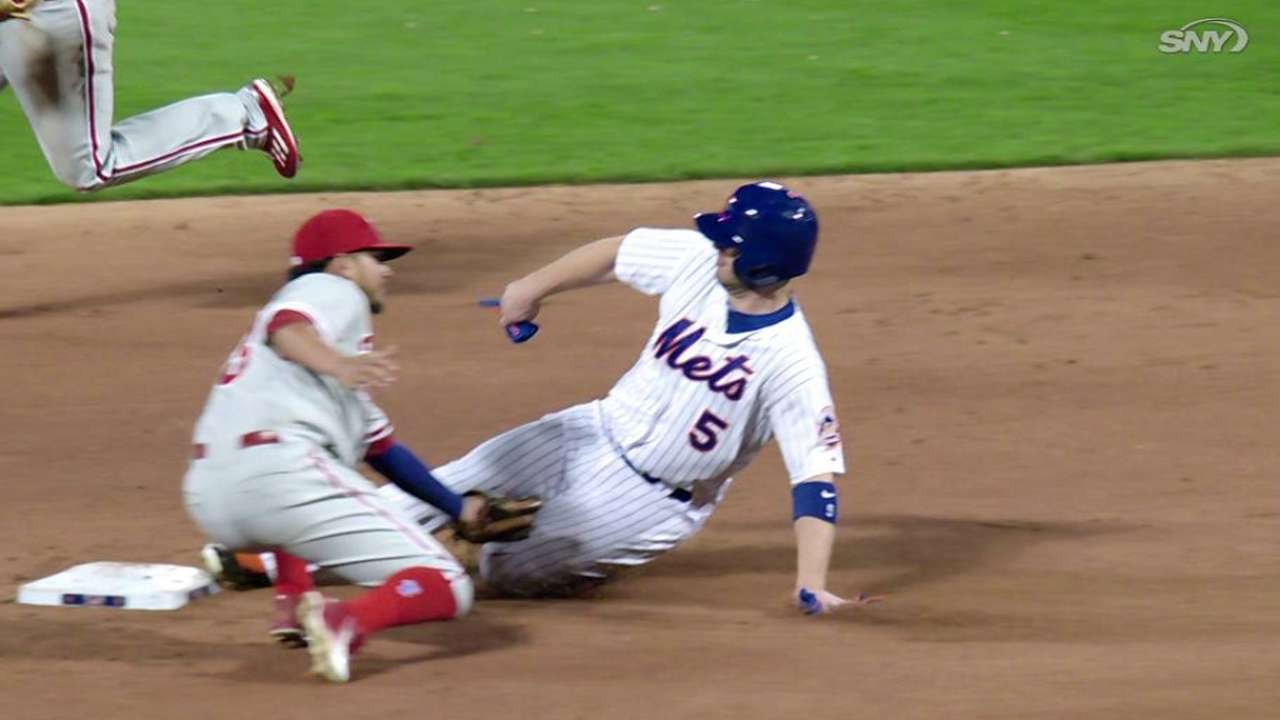 NEW YORK -- The Mets will be without third baseman David Wright for at least another week, general manager Sandy Alderson announced prior to Thursday's game against the Nationals.
Wright, who was eligible to come off the disabled list Thursday, had been pushing to return as soon as Saturday, but the Mets have decided to take a cautious approach. They have a two-game series against the Orioles on Tuesday and Wednesday sandwiched between a pair of off-days, and Alderson said Wright would likely not return to the Majors until next weekend's series in Philadelphia.
Alderson added that Wright, who has not played since straining his right hamstring on April 14, will probably complete a short rehab stint before he returns to the team.
"We need to make sure that we don't bring him back too soon," Alderson said. "With hamstrings, I think our experience, and common experience, is it's tough to come back in two weeks ready to go."
Wright took batting practice, did his regular running program and moved laterally to field grounders on Wednesday before taking the day off Thursday. He has still yet to run the bases, however, and Alderson said Wright is still not running at 100 percent.
Now that the Mets know Wright is out for at least another week, Alderson said the Mets will take a look at whether they want to proceed with a four-man bench. The Mets promoted reliever Jack Leathersich on Wednesday to replace Rafael Montero, who was placed on the 15-day disabled list Thursday.
"Given the fact that [Wright's] not going to be back probably for at least a week, we'll take a look at our bench and see whether we need to make a move," Alderson said.
Jamal Collier is a reporter for MLB.com. Follow him on Twitter at @jamalcollier. This story was not subject to the approval of Major League Baseball or its clubs.