White Sox reflect on 'unusual' scene in Baltimore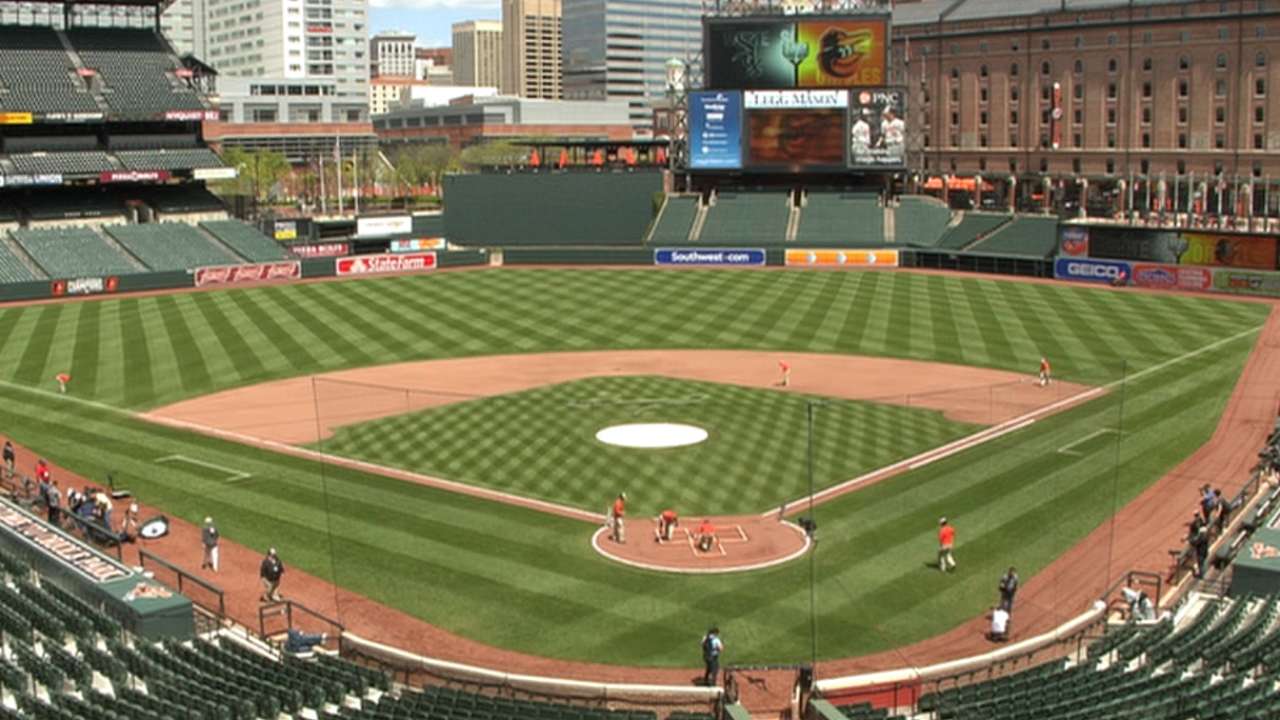 MINNEAPOLIS -- Carlos Rodon was talking to catcher Geovany Soto on the mound, getting ready to throw some warm-up pitches prior to his scoreless inning of work Wednesday at Camden Yards, when suddenly the magnitude of the situation hit the rookie.
There were no fans in the stands.
"I looked around and was like 'What the heck?'" said Rodon, speaking before Thursday's series opener at Target Field. "It was a little different. I forgot there was nobody there. I was just in the moment. When you arrive on the mound from the bullpen, then you notice it."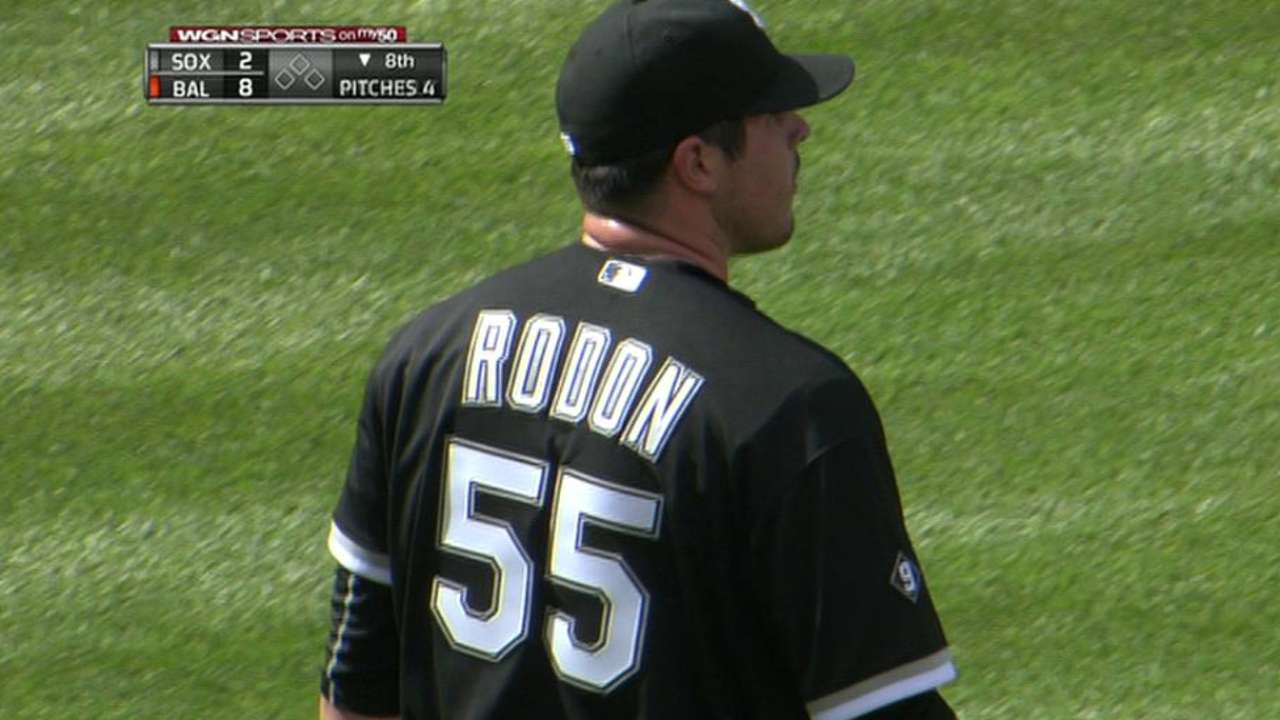 What was supposed to be a three-game series for the White Sox, their first outside of the American League Central this season, turned into Wednesday's afternoon contest played for the first time in Major League regular season history without a crowd in attendance. The first two games of the set were canceled due to the riots in Baltimore tied to the death of Freddie Gray, who passed away in police custody on April 19. It was then decided that the best solution for the city and the teams was to play the one game without anyone in attendance, which resulted in an 8-2 loss for Chicago.
Rodon said that umpire Jerry Layne's called strikes were audible from the bullpen. He also could hear the ball hit the mitt and hear it pop loud, something that never happens, especially that far away. White Sox bullpen catcher Adam Ricks said that when Manny Machado went deep off of Jeff Samardzija in the fifth, he could hear second-base umpire Bob Davidson call it a home run.
On Chris Davis' first-inning three-run shot, the calls from White Sox television announcer Ken "Hawk" Harrelson and Baltimore announcer Gary Thorne both could be heard in the stadium and in the broadcast. Some people equated the atmosphere to a Spring Training B game or an instructional league contest, but even those games usually have a few family members in the stands.
"Any time a guy strikes out or gets a hit and you don't hear anything is unusual," White Sox manager Robin Ventura said. "Anything that happened in that game, there was no reaction to outside of what you heard on the bench. It really felt like one of those early morning Spring Training games."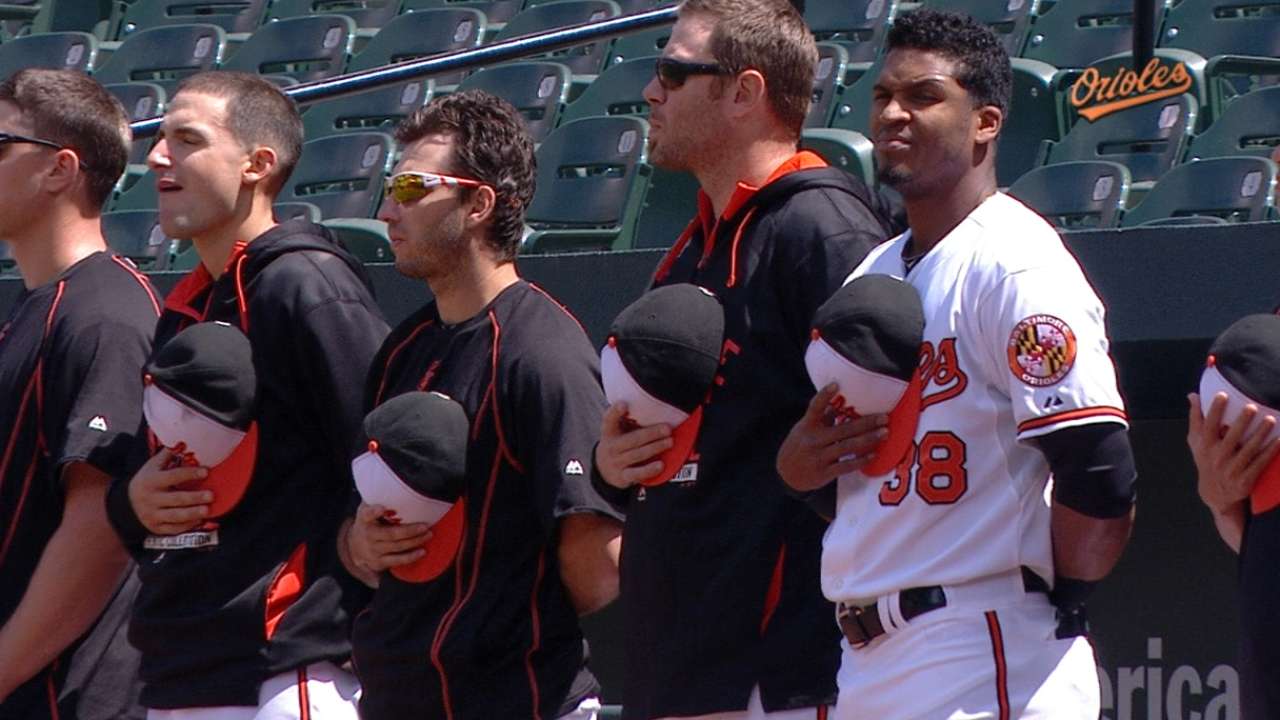 Playing without fan support reinforced how important their presence is to the game of baseball. But Alexei Ramirez spoke for many White Sox team members in praising how the difficult situation was handled.
"I have to give thanks to the police and MLB and the teams because in that situation with the city, the most important thing is to protect the city and protect the citizens. For us it was weird but it was a measure that had to be done," said Ramirez through interpreter and White Sox Spanish language announcer Billy Russo. "It seemed like when I was in Cuba practicing with the National Team. We practiced with no crowd."
Scott Merkin is a reporter for MLB.com. Read his blog, Merk's Works, and follow him on Twitter @scottmerkin. This story was not subject to the approval of Major League Baseball or its clubs.