Salazar rediscovering success with curveball
Right-hander coming off seven-strikeout performance in win over Royals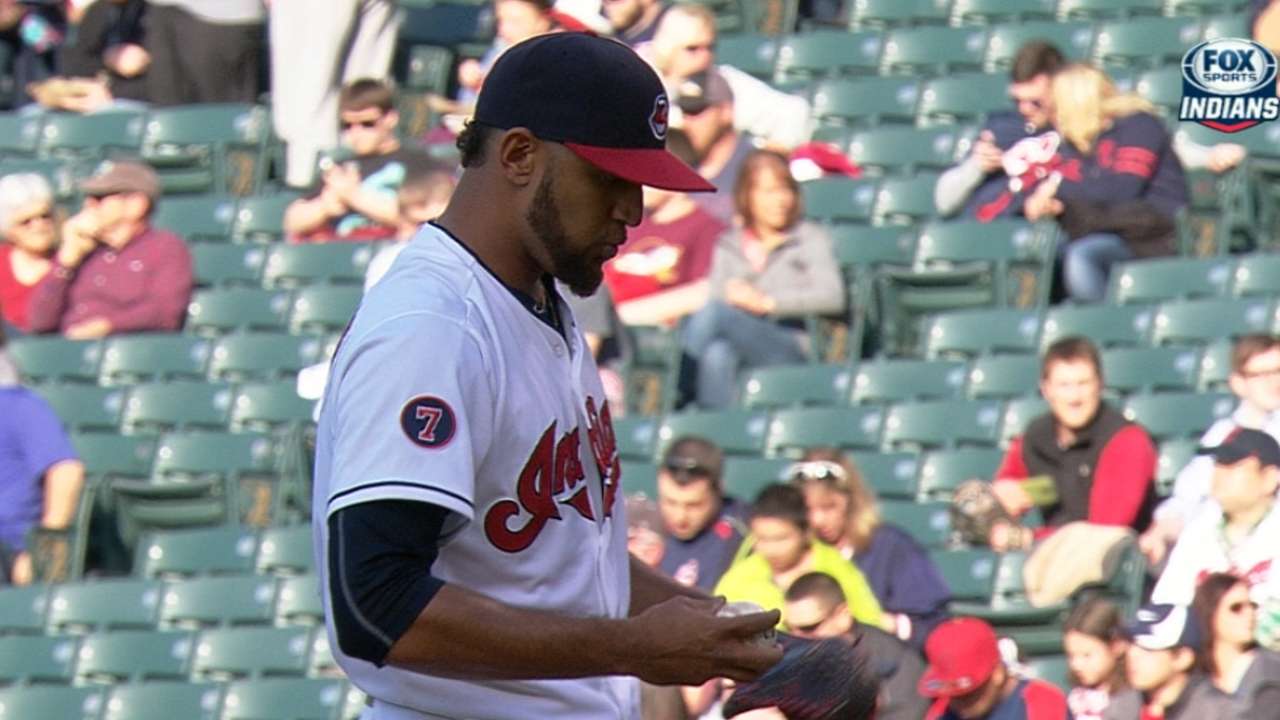 CLEVELAND -- The Indians have studied Danny Salazar's past in an effort to improve his future. Over the course of his three starts this season, Salazar has been increasingly turning to a curveball, which was a pitch he threw and then abandoned as a Minor Leaguer a few years ago.
As Salazar's slider had decreased in effectiveness in recent seasons, Cleveland pitching coach Mickey Callaway wanted to revisit the young right-hander's curve. Salazar has been finding a comfort level with the old pitch, which might eventually supplant the slider as his main breaking ball.
"Yeah, I think so," Callaway said. "The slider in the past, the past two years, has kind of flattened out. If he throws it in the zone, it gets hit pretty hard. So, we're looking for something he can throw in the zone and out of the zone to get a little chase, and something he can be successful in the zone with for weak contact."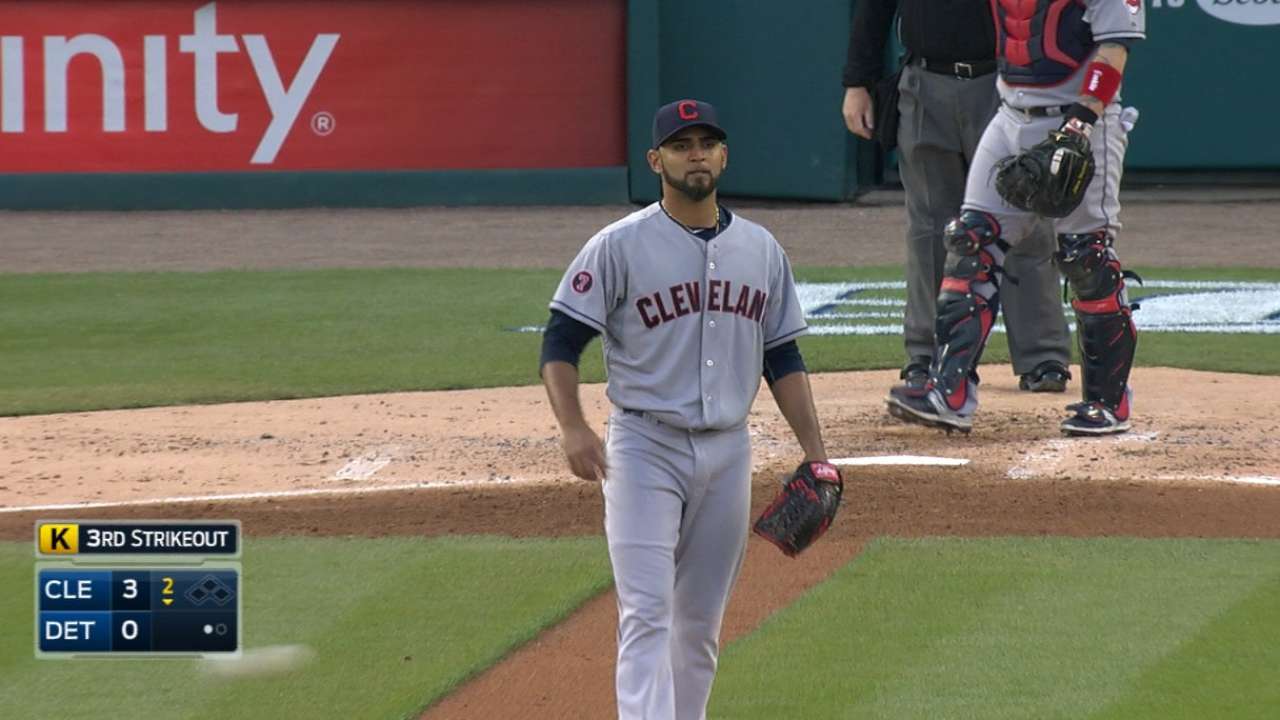 Salazar's main two weapons are his fastball (one that has the highest average velocity among Major League starters at 96.3 mph) and a split-change, which registers at 87.2 mph on average. The curveball comes in around 81-83 mph and has more depth to it than Salazar's slider, which has less movement now than in the previous years.
During Wednesday's 7-5 win over the Royals, Salazar logged six innings, struck out seven, walked none and improved to 3-0 with a 3.32 ERA through three starts. In the outing, the right-hander threw 14 curveballs -- after throwing only 12 in all of his previous Major League starts combined. He threw five curves in his first start on April 18 against the Twins and only four on Friday in Detroit.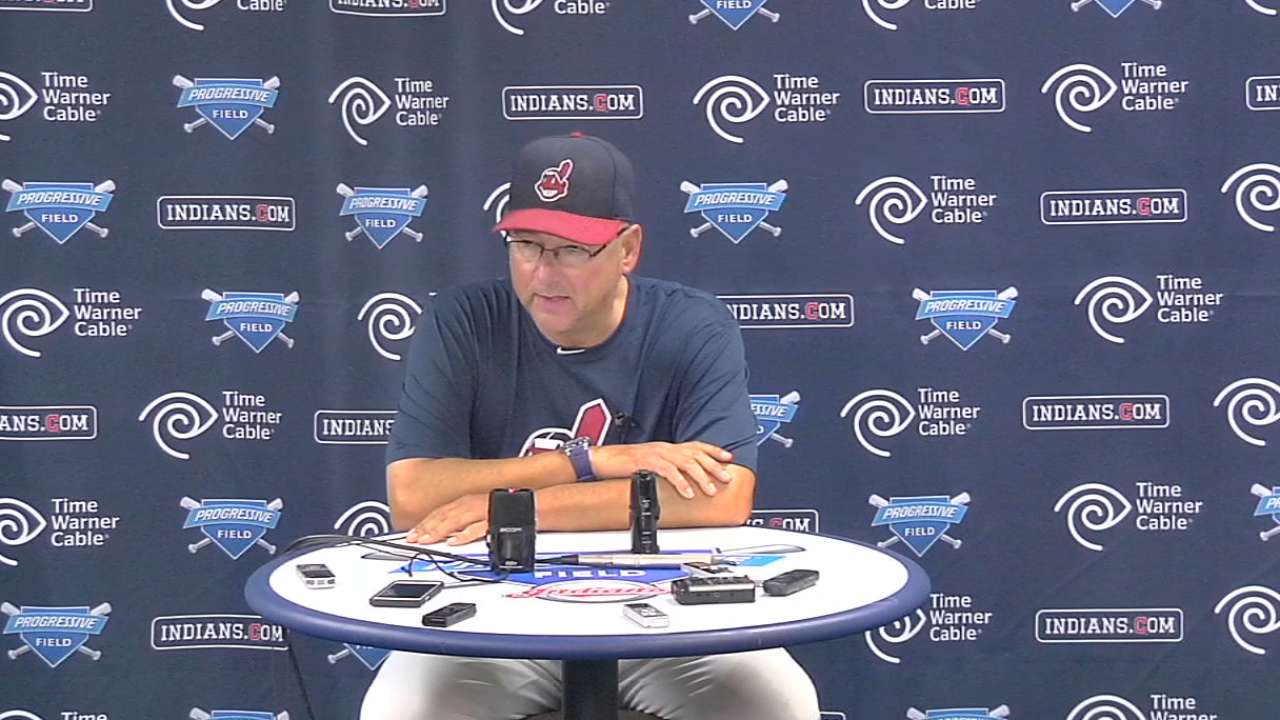 "I'm trying to feel comfortable with it," Salazar said. "Sometimes it's going to be there, sometimes it's not going to be there. It's a new pitch that I'm trying out right now and, if I feel like it's working, I'm going to use it."
The Indians are hoping that one benefit of the pitch will be more effectiveness against right-handed batters for Salazar. This season, righties have posted an .886 OPS off Salazar, while lefties have posted a .537 OPS. For his career, Salazar has given up a .784 OPS to right-handed batters and a .642 mark against lefties.
"That's really important," Callaway said. "His changeup is kind of a pitch that he's never going to command. It's just kind of a pitch he throws to the middle and lets it drop. It's not a strike-percentage pitch for him, unless they're swinging and missing at it, chasing it.
"So, that [curve] is going to be really good for him moving down the road, as far as being able to throw something in the zone, take it out of the zone when he wants to, to set up his fastball and his changeup."
Jordan Bastian is a reporter for MLB.com. Read his blog, Major League Bastian, and follow him on Twitter @MLBastian. This story was not subject to the approval of Major League Baseball or its clubs.