Utley has April to forget for struggling Phillies
Second baseman hits .114 for month, although bad luck is partly to blame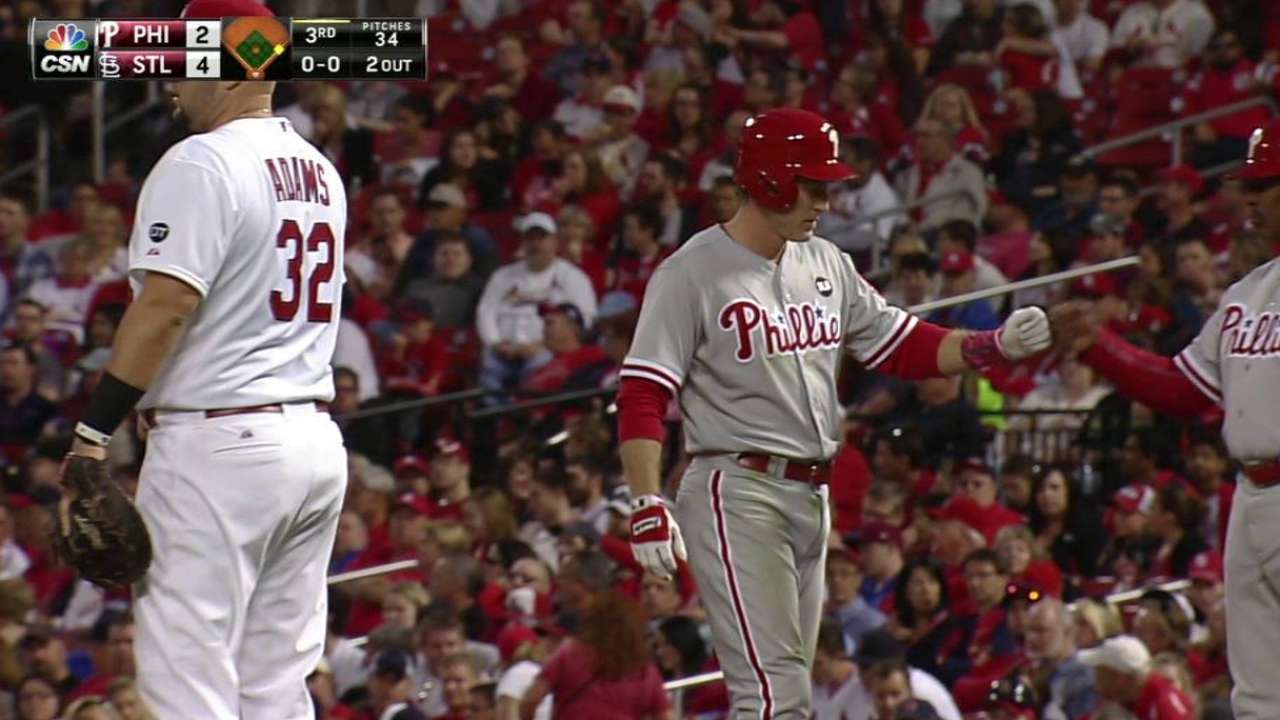 ST. LOUIS -- Chase Utley has tried to remain upbeat in what has been the worst month of his Phillies career.
He has tried to set a good example, which sometimes means exercising restraint.
"Try to conserve my helmets," Utley said after Thursday's 9-3 loss to the Cardinals at Busch Stadium, which dropped the Phillies to 8-15. "Helmets are still alive."
What about his bats?
"Bats?" Utley said. "The helmets are still alive."
Utley finished April hitting .114 (8-for-70) with two home runs, 11 RBIs and a .398 OPS. His batting average ties Roy Sievers for the lowest in April in franchise history (minimum 40 plate appearances). Sievers hit .114 in April 1962.
Utley's poor month coincided with the organization's worst April finish since 2002, when the Phillies opened at 9-18 (.333). The eight wins this season were the fewest at the end of April since the team went 7-17 in 2000.
Utley said he is hopeful he and his team can turn things around.
"As we all know, you need some breaks here and there to get that momentum going as an individual and as a team," he said. "So we haven't really caught those breaks yet, but sometimes it's up to us to make those breaks happen. So we'll kind of see how it goes. The guys are playing hard and we're battling. So that's a good sign."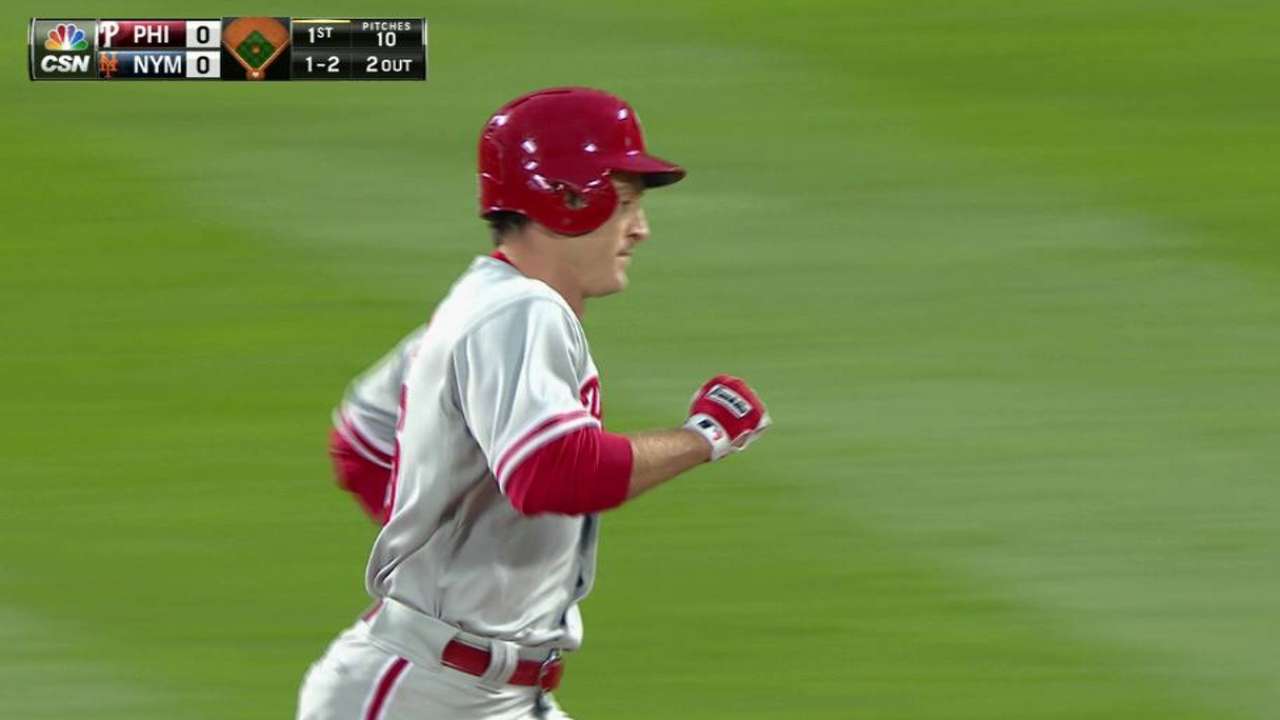 Utley is hitting more ground balls than at any point in his career, which could be a factor in his struggles. His 1.42 ground-ball-to-fly-ball ratio is 0.45 higher than his career average (0.97). But Utley also has run into some bad luck, especially lately. He has a .102 batting average on balls in play, which is the lowest mark of qualified hitters in the Majors.
The average big leaguer has a .293 batting average when putting a ball in play. Utley's career average on balls in play is .302.
Utley crushed three balls to the warning track in right-center field this week in St. Louis. He has hit other balls hard over the past couple weeks. It just seems those balls are hit at somebody.
"It all evens out. That's what they say," Utley said. "So far they haven't. Whoever they are, they say that. You just kind of stick with it. I don't think I've swung the bat as poorly as my numbers show. But by no means have I swung the bat to the best of my capabilities."
So Utley is happy to turn the page on April. Bring on May, right?
"I'll be honest with you, I didn't know it was the last day of April," he said. "Every day is kind of the same."
But maybe he will find the May days and beyond feel a little better.
Todd Zolecki is a reporter for MLB.com. Read his Phillies blog The Zo Zone. Follow him on Twitter. This story was not subject to the approval of Major League Baseball or its clubs.