Inbox: When is Bradley expected to return?
Beat reporter Steve Gilbert answers questions from D-backs fans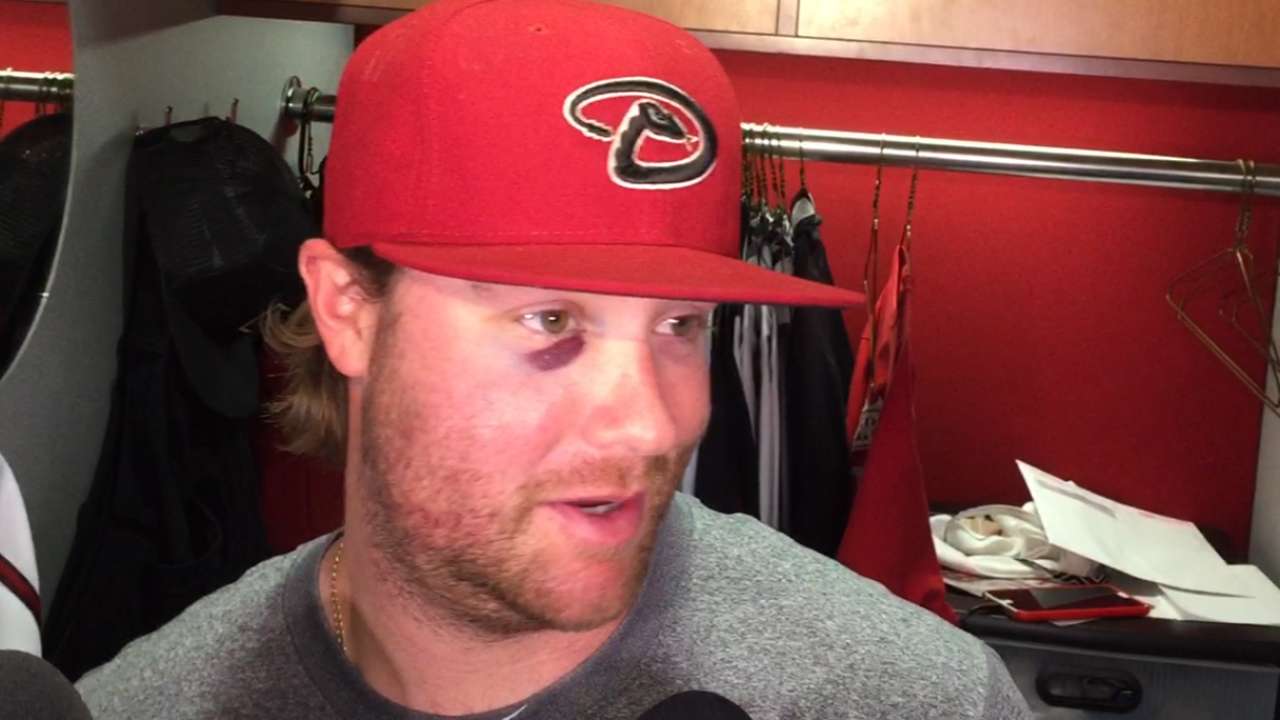 Do you believe Archie Bradley will be off the DL once he's allowed to be activated? Who do you believe will lose his starting pitching job when Patrick Corbin comes back in June?
-- Dalton, Nyack, N.Y.
From all indications, it appears that Bradley will be ready to return when his 15-day disabled list stint is over. Barring any kind of setback, he should be able to throw a bullpen session soon, and he can always pitch a game in extended spring camp if need be before he returns.
I read the D-backs might be interested in Jarrod Saltalamacchia despite his poor hitting. What is the reasoning behind adding another weak-hitting catcher? I think Tuffy Gosewisch has been doing a good job behind the plate. Is Oscar Hernandez going to make the team when he comes off the DL, and when will he be healthy? Is Gerald Laird done for the season? Will Peter O'Brien return to catching soon?
-- Brent V., Honolulu, Hawaii
I think the only way the D-backs would wind up with Saltalamacchia is if he clears waivers and they decide to take a flier on him. Otherwise, I don't see him as a fit. As to why they have any interest in Saltalamacchia, the catching market right now is tight, and to get someone better than him, you are likely going to give up something significant, and that's something they are hesitant to do.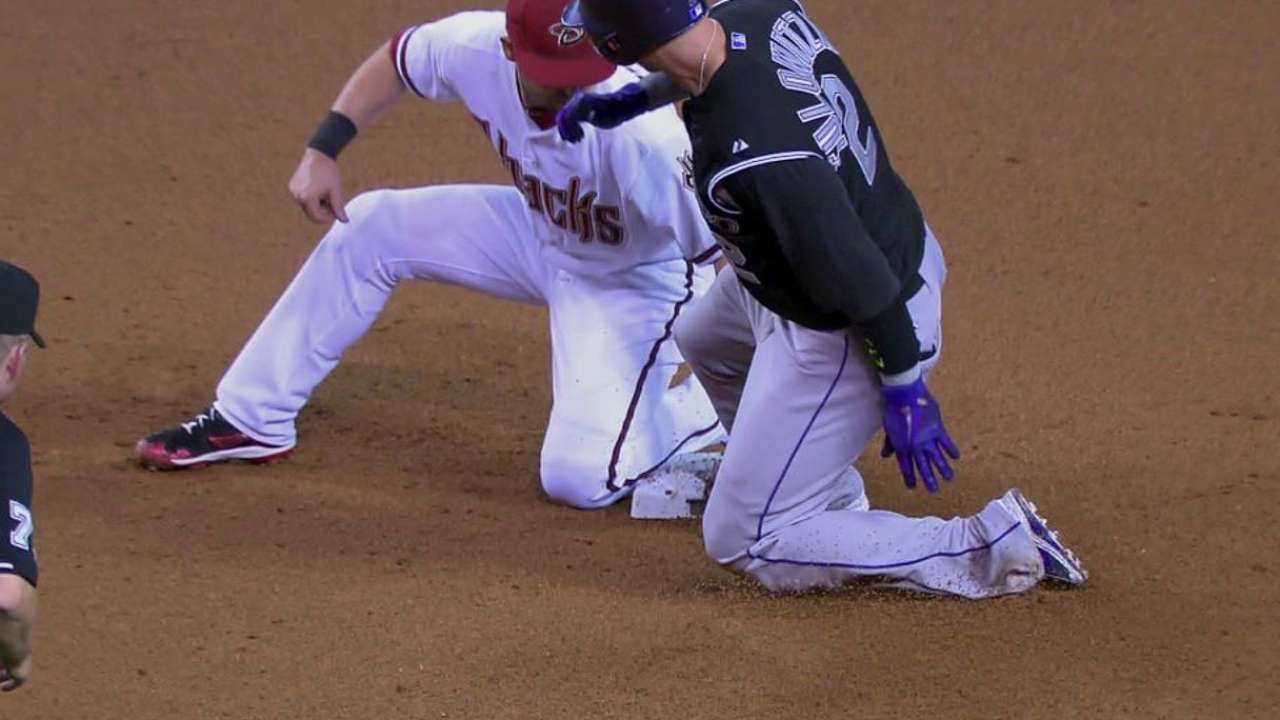 Gosewisch has done a very nice job handling the pitching staff. The D-backs were very impressed with Hernandez's work defensively this spring, so he will definitely get a look when he returns to health. I talked to Laird on Wednesday, and he is hoping that he might be ready to return by the All-Star break, so we'll see where their catching situation is at that point. As for O'Brien, they've discussed the possibility of moving him back behind the plate, so we'll have to see if they actually do that or prefer to keep him in the outfield as he continues to mash the ball.
• Submit a question for the Inbox
Since Yasmany Tomas is hitting well, will he see most of the action at third with Jake Lamb hurt?
-- Jared, Lincoln, Neb.
Given the way Tomas has hit and even made some nice plays defensively, I think Arizona will continue to give him playing time there while Lamb is on the shelf. Aaron Hill could still get some starts when he has good numbers against the opposition's starting pitcher. While the injury to Lamb is unfortunate for both he and the D-backs given his hot start at the plate, it does provide the team with a way to get a longer look at Tomas.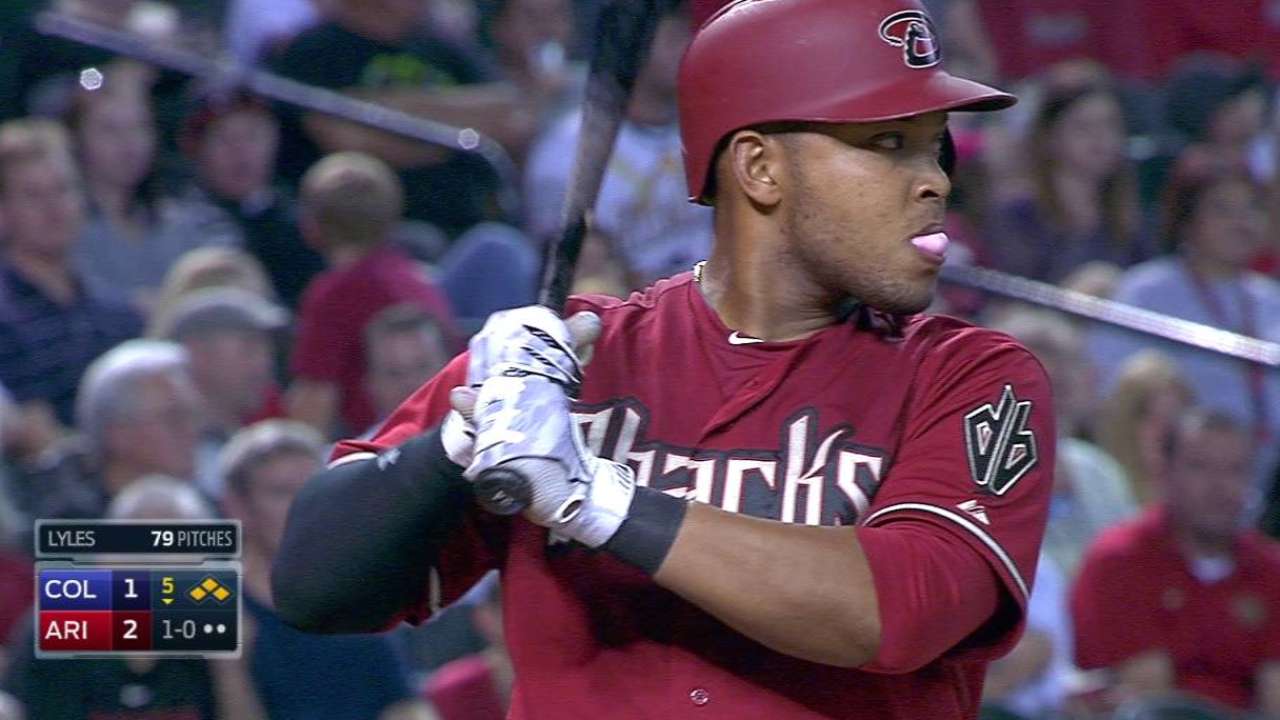 With the emergence of O'Brien's bat, is there a chance he becomes a corner outfielder (provided we have room)?
-- Mitch B., Logan, Utah
If O'Brien continues to swing the bat like he has during the first month, the D-backs will find a place for him at some point. When that will be depends on a lot of factors, including the health and production of the other outfielders.
We lost Bradley [for a] minimum of 15 days, and he has the best record among all of the D-backs' starters. If they face a need to reinforce the rotation by calling up a starter, who can be called up from Minors?
-- Yi, Gyeonggi, South Korea
We should hear in the next day or so who they will use in Bradley's place. Vidal Nuno's spot in the rotation lines up nicely and he has big league experience, so he would be a likely candidate.
Steve Gilbert is a reporter for MLB.com. Read his blog, Inside the D-backs, and follow him on Twitter @SteveGilbertMLB. This story was not subject to the approval of Major League Baseball or its clubs.