Swisher nearing end of rehab stint
Outfielder scheduled to play two more games before being re-evaluated next week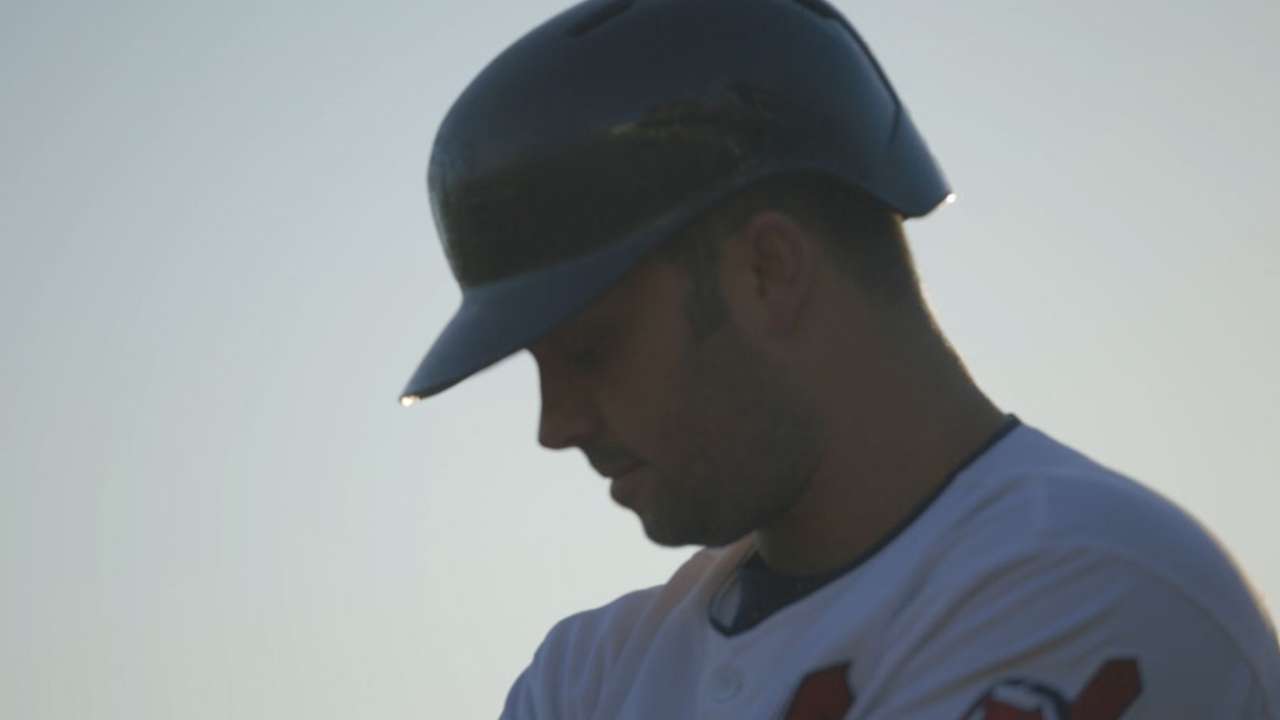 CLEVELAND -- Indians outfielder Nick Swisher has completed four Minor League rehab games, and he is scheduled to play in two more before being re-evaluated by the ballclub.
Swisher, who is on the 15-day disabled list while returning from August surgery on both knees, was given a day off from his rehab assignment with Triple-A Columbus on Thursday, but is slated to suit up for the Clippers again on Friday and Saturday. Come Sunday, Swisher will return to Cleveland to meet again with manager Terry Francona and the club's medical staff.
"He's been really good about being open to whatever we ask," Francona said on Thursday. "And I mean really good. It's hard, man. ... He feels good, which is great. But, he might not quite be running as good as he thinks he is. So, we're not trying to beat him over the head with that, but we want him to see.
"We've actually showed him the video so he can kind of see how he's running, so he knows where he wants to get to."
Francona said that it was unlikely that Swisher would travel with the Major League team for its upcoming three-game series in Kansas City, beginning on Tuesday. The manager added that the Indians would ideally like to have the 34-year-old Swisher play in three consecutive games before rejoining the big league team.
"We want to get him where he can play kind of back-to-back-to-back," Francona said. "We don't have to have it where it's every day for a month. We totally get that, and we have guys where we can manage that. We just want to make sure he's ready."
Through four Minor League rehab games with Triple-A Columbus, Swisher has hit .412 (7-for-17), while alternating as a right fielder and designated hitter.
Jordan Bastian is a reporter for MLB.com. Read his blog, Major League Bastian, and follow him on Twitter @MLBastian. This story was not subject to the approval of Major League Baseball or its clubs.