Fernandez faces hitters for first time since surgery
Marlins ace throws 15 pitches in live batting-practice session Thursday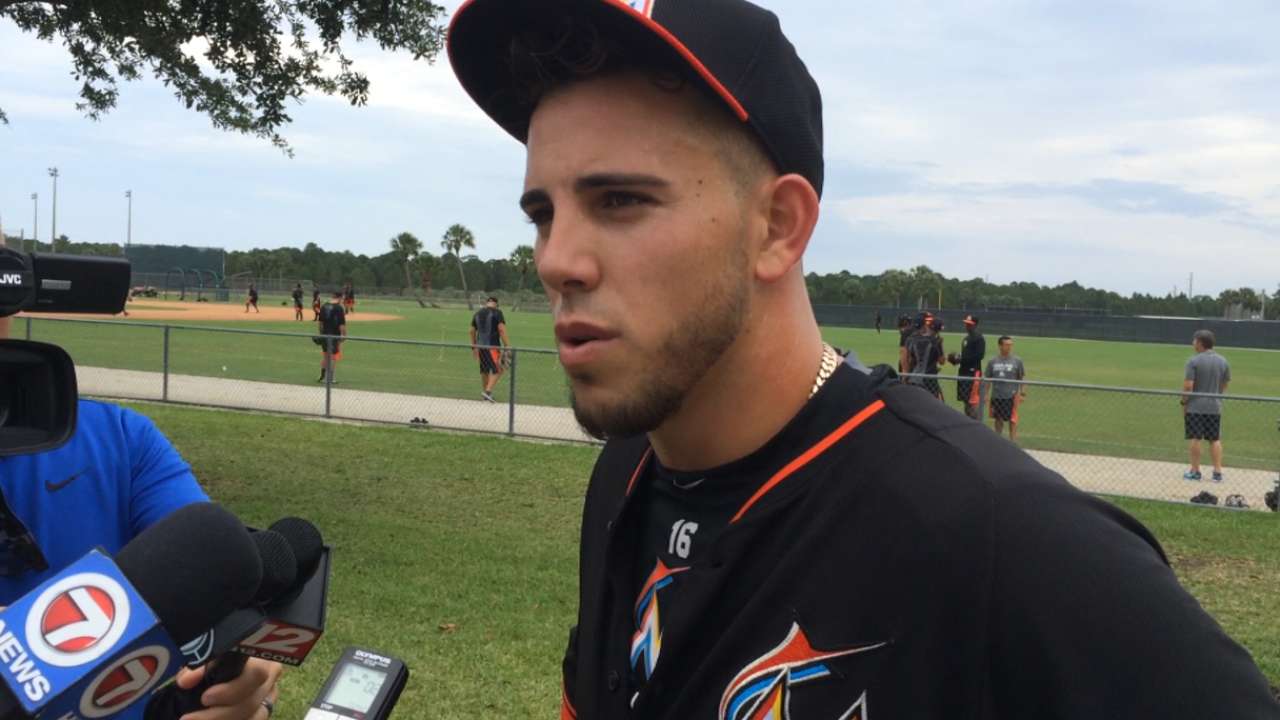 JUPITER, Fla. -- Jose Fernandez did something Thursday that he had not done in almost a year -- pitch against live hitting.
The Marlins' 22-year-old ace, who is recovering from Tommy John surgery, threw 15 pitches while facing hitters on a back field at the Marlins' Spring Training complex behind Roger Dean Stadium. It was the first time the right-hander had faced hitters since May 9, 2014. On that day in San Diego, Fernandez experienced discomfort in his right elbow, and a week later, he had surgery to repair a torn ligament in his right elbow.
It's been a long, measured rehab journey since then for Fernandez. And although Thursday's live batting-practice session was not a giant leap, it definitely was a nice step forward in his progress toward returning to an MLB mound.
"It was competing and it felt really fantastic," Fernandez said following the session that included about a 25-minute warmup of long tossing and bullpen pitches before taking the mound. "Command of the ball was [good], except for one or two pitches that were up in the zone a little bit. [I] was sticking my fastball really well. Breaking ball was good. Changeup was good. And I was really happy with the way everything came out today."
Fernandez's 15 pitches included two curveballs, four changeups and nine fastballs, with Wayne Rosenthal, the Marlins' rehab pitching coordinator, monitoring each pitch.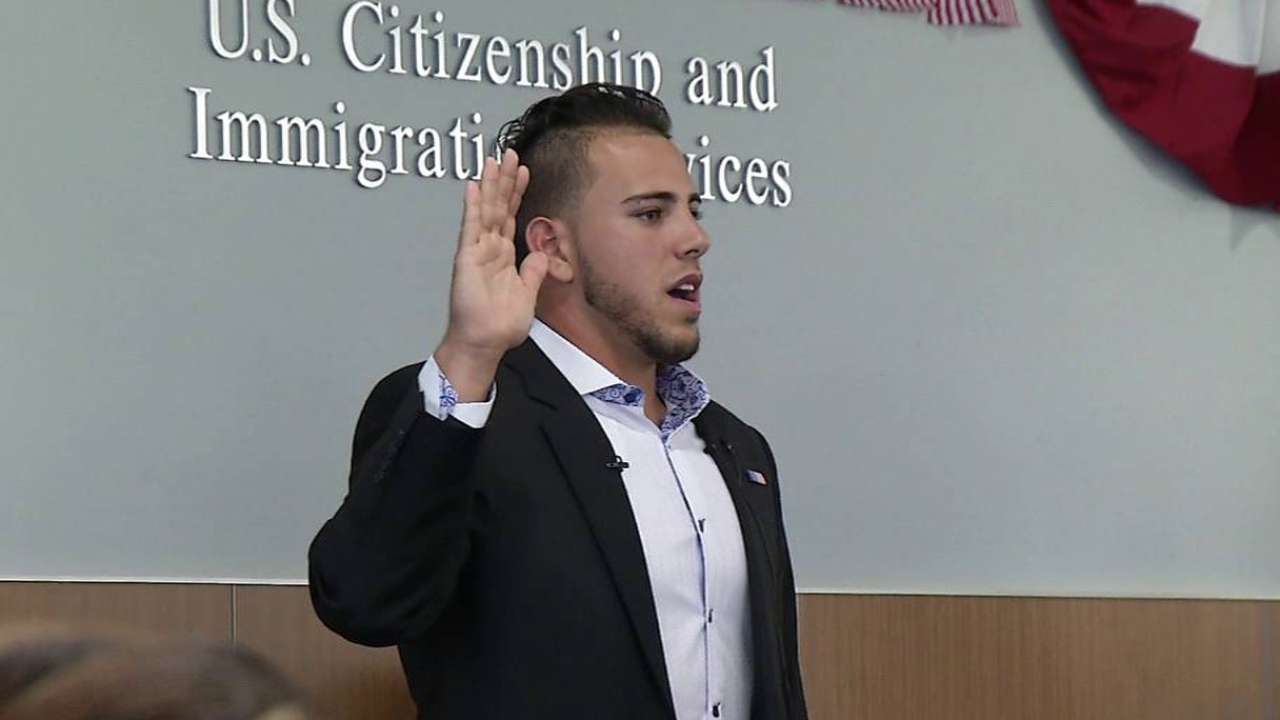 "He's healthy, didn't overthrow and he came out of it in one piece. To me, that's a great day," said Rosenthal, who has mentored Fernandez since the right-hander was drafted and signed by Miami four years ago. "I think he's understanding that he had Tommy John surgery, and it's a process to come back. He's headstrong, wants to get out there and compete. Sometimes it's hard to do, because he's so competitive. Today, he was outstanding. He stayed within himself, did not overthrow, did what he's supposed to do for his first BP."
The plan is for Fernandez to have another session against live hitting on Monday in which he will throw 30 pitches, followed by another session next Thursday. Beyond that, Fernandez is not sure. According to Rosenthal, if all goes well, Fernandez eventually will pitch in a simulated game before making rehab starts in the Minors.
"It's been tough," Fernandez said of the long rehab journey. "It's been lonely. That's why having my family there to support me is so important.
"Today was a big day for the Marlins, an enormous day for me. I wasn't throwing 100 mph, but I felt like the ball was coming out really well, really strong. It wasn't my best, but it's a good base to start."
Steve Dorsey is a contributor to MLB.com. This story was not subject to the approval of Major League Baseball or its clubs.