Inbox: Are the Cubs down on Castillo?
Cubs beat writer Carrie Muskat answers fans' queries on the North Siders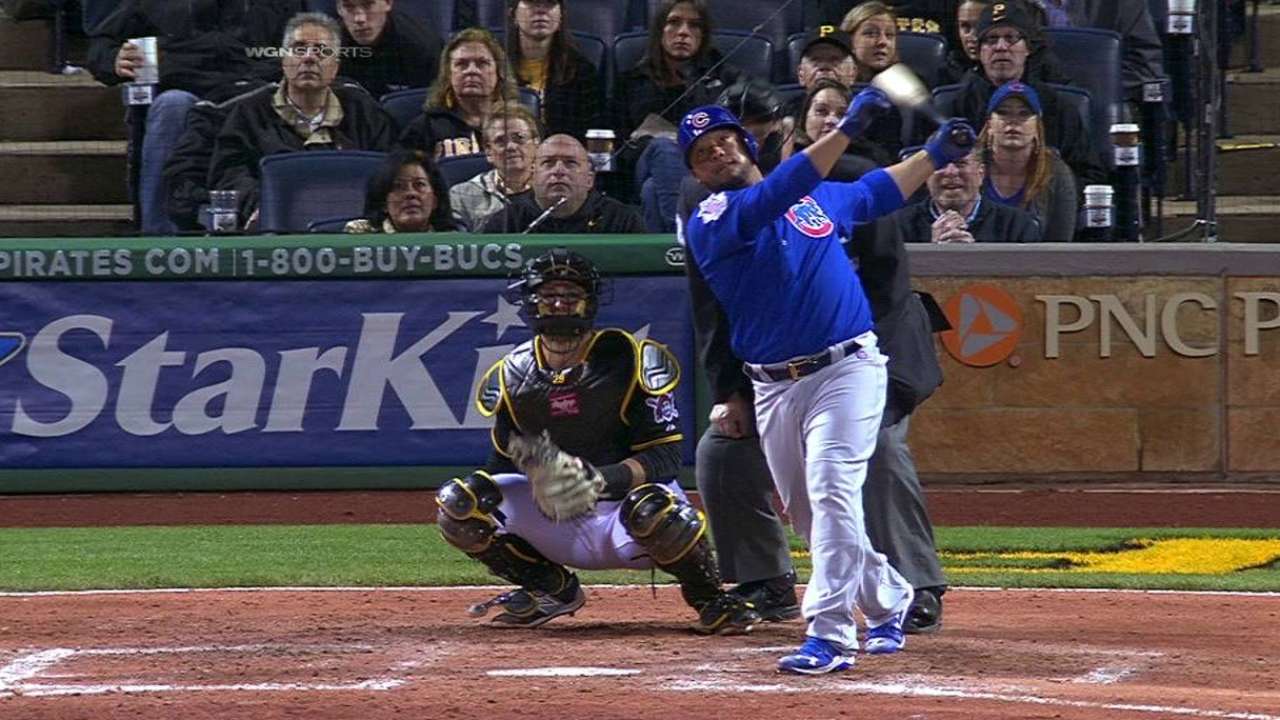 Why have the Cubs seemingly given up on Welington Castillo? He's a great catcher who can throw and hit. I've heard that he doesn't frame pitches well enough. That's irrelevant considering they signed a 40-year-old catcher who can't throw or hit and his sole purpose was to catch Jon Lester, who is struggling.
-- Trevor K., Omaha, Neb.
If the Cubs had given up on Castillo, he wouldn't be on the roster. And if David Ross wasn't with the Cubs, Castillo might be catching twice a week rather than once. Miguel Montero has had the biggest impact among the three catchers -- I haven't heard pitchers gush about a catcher in a long time the way they talk about Miggy.
Manager Joe Maddon compliments Castillo often regarding his blocking ability, how he's contributed off the bench, and how he seems to be doing a great job with Travis Wood. As for Ross, he does a lot more than catch Lester. He's like an extra coach for the young players and a big reason for the good vibe in the clubhouse. Ross, 38, and Montero, 31, are older, and the Cubs don't have much depth at the position in the Minor Leagues. They need to keep Castillo, 28, who is out of options.
• Submit a question to the Inbox
With the recent injuries to Adam Wainwright and Max Scherzer during at-bats, do you think this will revive the discussion about bringing the designated hitter rule to the National League to the point where it might actually be considered? If the decision is up to the owners, I can't understand why they would want/allow their multimillion-dollar pitchers to be put at risk by having to hit. I have no issue with the DH itself, and based on the recent injuries, would support it coming to the NL. I just wish the rest of the NL would realize the risk.
-- Jeremy B., Denver
Yes, there will be plenty of discussion, but I don't see the NL taking a knee-jerk reaction and changing the rules, and neither does Maddon.
Any news on Justin Grimm and Neil Ramirez?
-- Karyn M., Maitland, Fla.
Both relievers, who are on the disabled list, are rehabbing at the Cubs' complex in Mesa, Ariz., and making progress. Grimm (right forearm strain) could throw either a simulated game or in an extended spring game this weekend, while Ramirez (right shoulder strain) has yet to throw off the mound.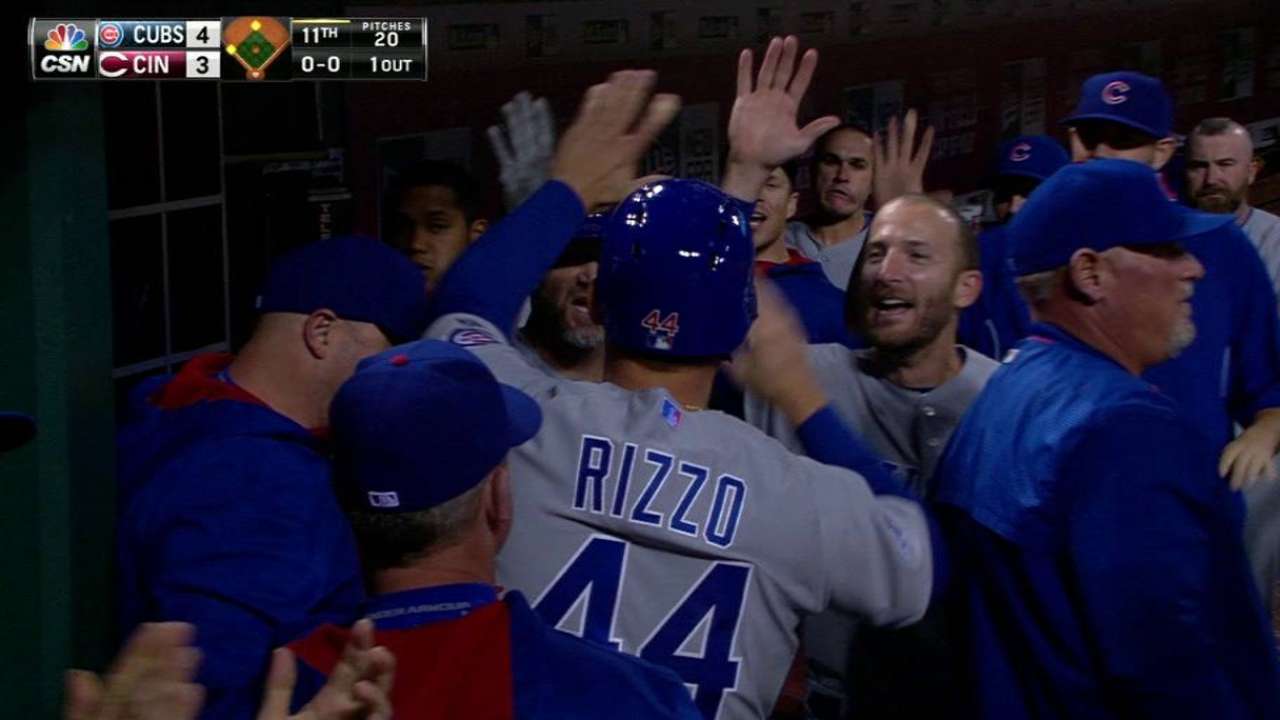 I've noticed more and more of the Cubs rubbing their helmets after hits over the last week. What does it mean?
-- Luke M., Greensboro, N.C.
You're not alone, Luke. A few others asked as well. Remember how the Rangers used to do the claw and antler sign after a hit? Utility infielder Jonathan Herrera started the gesture with the Cubs, and it's simply a way of the players supporting each other.
"It's fun," Herrera said. "It's a way to keep everybody together."
Some Cubs players weren't sure why they do it.
"I don't think I want to know what it means," Anthony Rizzo said.
Carrie Muskat is a reporter for MLB.com. She writes a blog, Muskat Ramblings, and you can follow her on Twitter @CarrieMuskat. This story was not subject to the approval of Major League Baseball or its clubs.