A's bullpen waiting to hit stride
OAKLAND -- Three late runs were charged to A's reliever Ryan Cook in Wednesday night's 6-3 loss to the Angels. But make no mistake, it was a group effort.
Oakland's bullpen has had a tough April, with its latest struggles coming in the seventh inning on Wednesday. Cook set an ominous tone when he issued a leadoff walk to Matt Joyce, who is batting .143 this year.
"Yeah, that's frustrating," Cook said. "You never want to do that, obviously, put yourself in a bad position right from the jump. I'm not going to sit here and tell you walks are ever OK."
After C.J. Cron singled and Chris Iannetta struck out, Cook went ahead 0-2 against No. 9 hitter Johnny Giavotella but couldn't put him away. On the seventh pitch of the at-bat, Giavotella laced a single into center to score Joyce and give the Angels a 4-3 lead.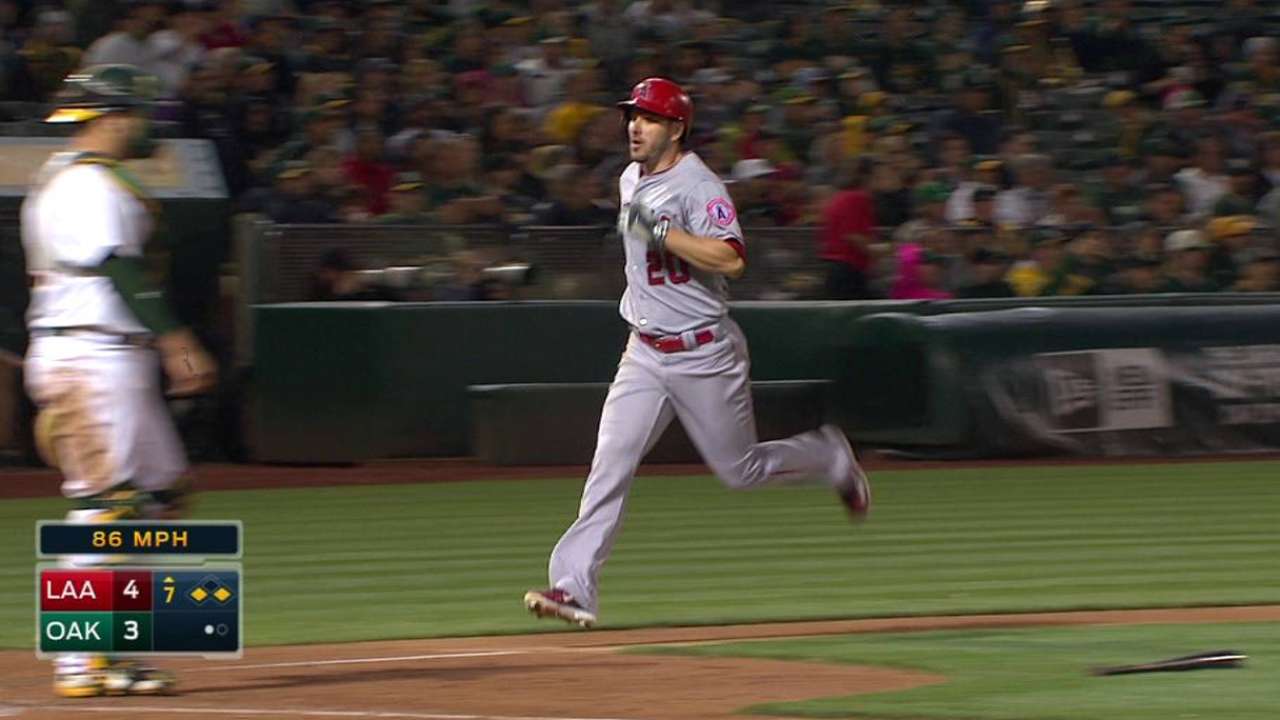 "Got him to 0-2 and then overthrew the slider multiple times, which is the most frustrating part about it," Cook said. "Tried to back off on the last one and still overthrew it. Just kind of a bummer, really."
Cook's evening might have been finished, but the Angels weren't done. After A's southpaw Fernando Abad issued a walk to Kole Calhoun, Mike Trout roped a double to left field off Evan Scribner to score two runs and bring the game to its final margin.
"That's what he does," A's manager Bob Melvin said. "We were in a little bit of a bind there with bases loaded and nowhere to put him. That's why he's the MVP."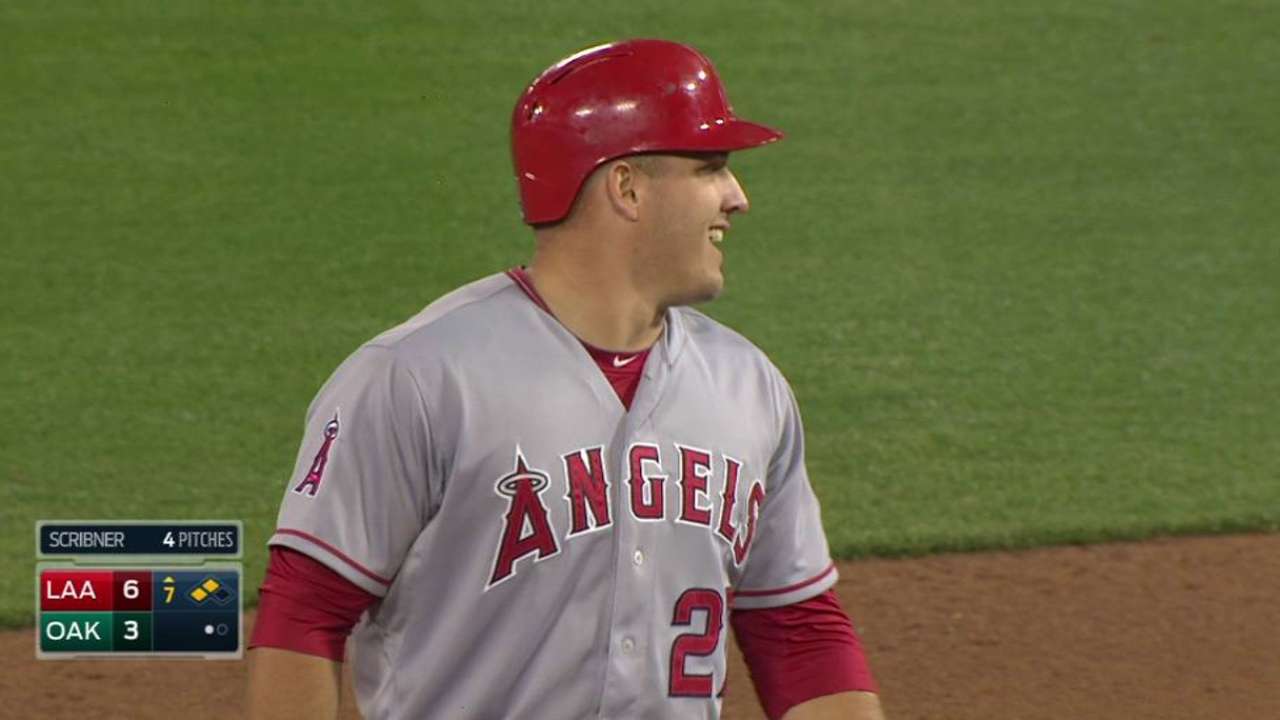 Making the frame more frustrating, Oakland scored twice in the previous inning to knot the score at 3 and get starter Jesse Hahn off the hook for a loss. Despite the bullpen posting a 4.50 ERA through the first 22 games of the season, Cook said he remains confident in Oakland's relief corps.
"I have faith in everybody down there, and I think they would say the same," Cook said. "We're definitely in a little rut, and we've got to turn it around."
Hahn finished five innings in his first outing since being skipped in the rotation due to a blister on his middle finger. The right-hander allowed three runs on four hits and a walk while striking out six, and didn't report any setbacks after the game.
Alex Espinoza is a contributor to MLB.com. This story was not subject to the approval of Major League Baseball or its clubs.