MLB.com Columnist
Richard Justice
Astros playing confident, exciting baseball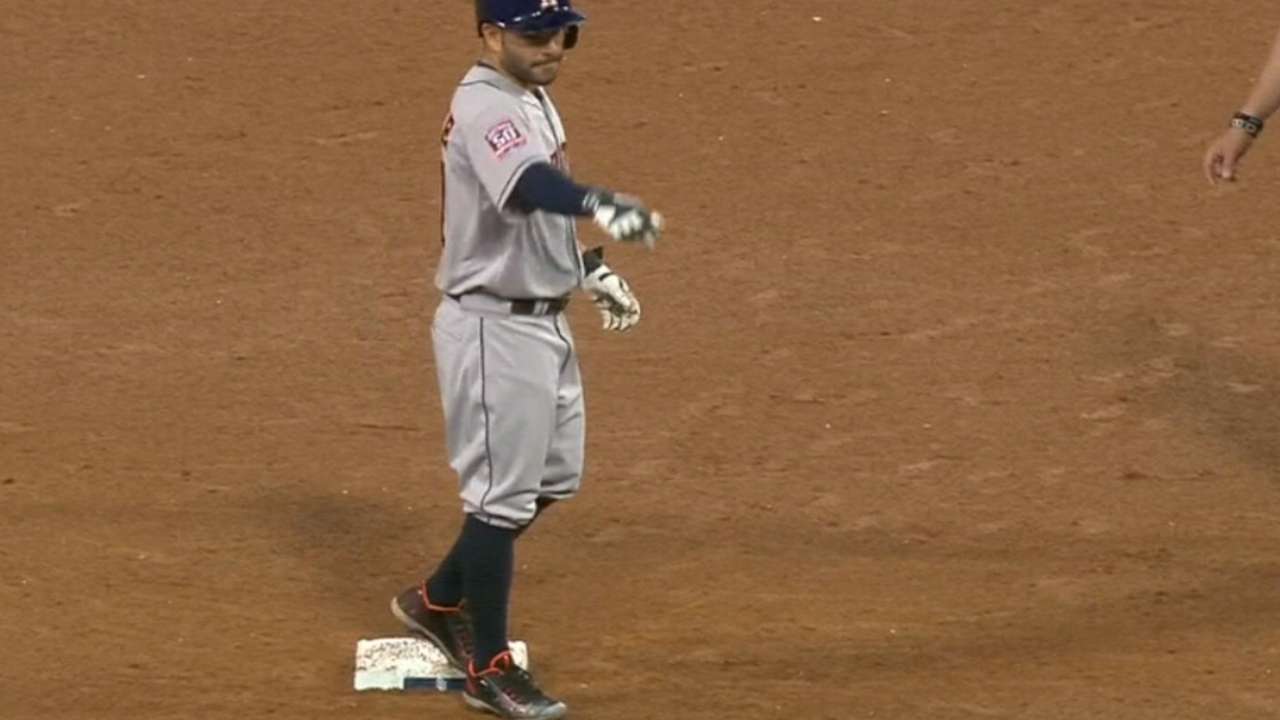 One of the coolest things about this young baseball season is seeing how much fun the Houston Astros are having. They're not just playing winning baseball, they're playing exciting baseball. That's important, too, because that builds confidence and excites fans.
The Astros hit home runs and steal bases. They've got two of the best starting pitchers in the game and a lockdown bullpen. Defensively, few teams are better.
Will it last? That's an argument for another day. Baseball seasons reveal every strength and expose every weakness. Nevertheless, after six straight losing seasons, Houston is doing a real good job of looking like a solid team.
The Astros return to Minute Maid Park on Thursday night fresh off an 8-1 West Coast trip that built confidence and good vibes day by day. At 14-7, they lead the American League West by four games and play 16 of their next 20 at home, beginning with a four-game series against the Mariners.
Here's the thing to know about teams like the Astros: They can be dangerous as they learn how to win. Better yet, having lost so much in recent years, they're figuring out what makes up a good team.
The Astros are 8-4 combined against the Mariners, Angels and Athletics in the AL West, and they might have convinced themselves they're plenty good enough to hang with those teams for an entire season. Confidence can be critical to a team like this. Confidence and talent.
Now about that talent.
To win, teams must get contributions from 25 to 35 players. But they also must have stars. These are the players who change games and can guide a club through tough times.
Second baseman Jose Altuve is hitting .355 a year after winning a batting title. He's a dynamic presence atop the lineup and a leader in the clubhouse in terms of work ethic, energy and production.
Left-hander Dallas Keuchel (3-0, 0.73 ERA) has been baseball's best starting pitcher this season, and one of his teammates, right-hander Collin McHugh (3-0, 2.92 ERA), isn't far behind. Houston is 9-0 in their starts.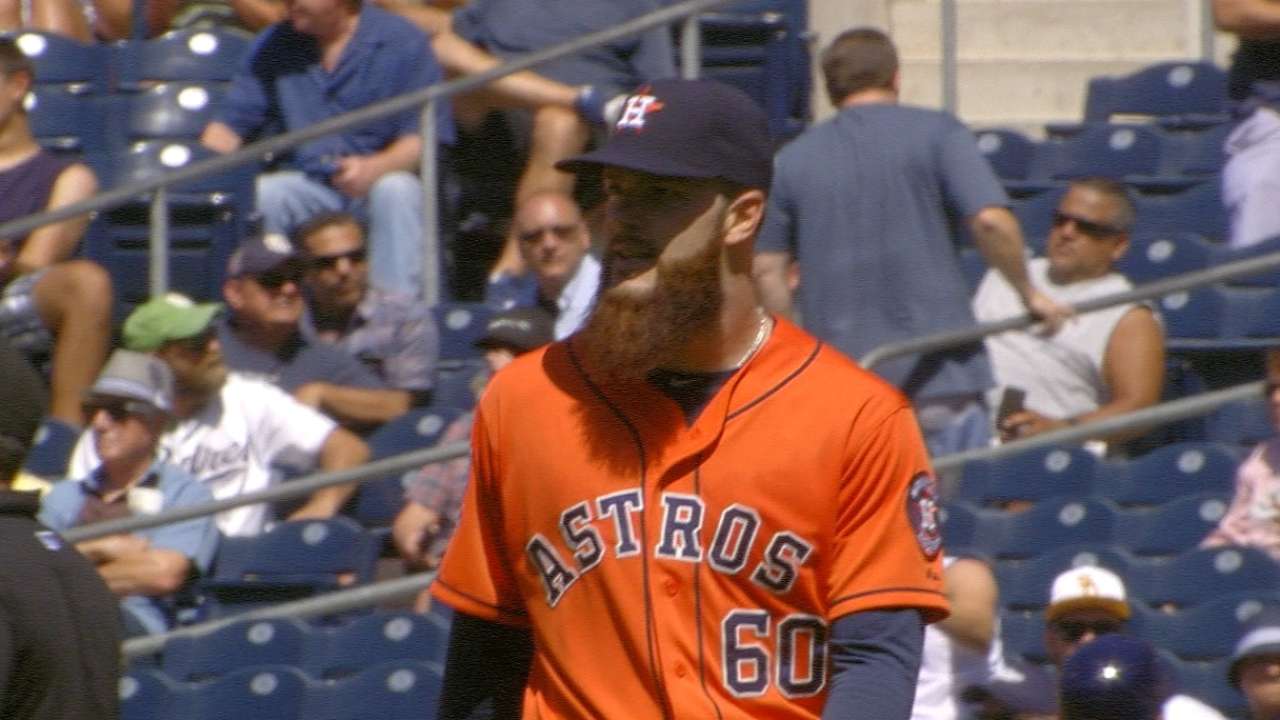 And there's that guy in center field. Jake Marisnick was acquired from the Marlins last summer in a Trade Deadline deal that sent right-hander Jarred Cosart to South Florida.
Marisnick began the season as the fourth outfielder, but he has taken advantage of every opportunity and has steadily carved out an everyday role for himself. He's hitting .389, and according to the defensive metrics at FanGraphs, he is baseball's best center fielder.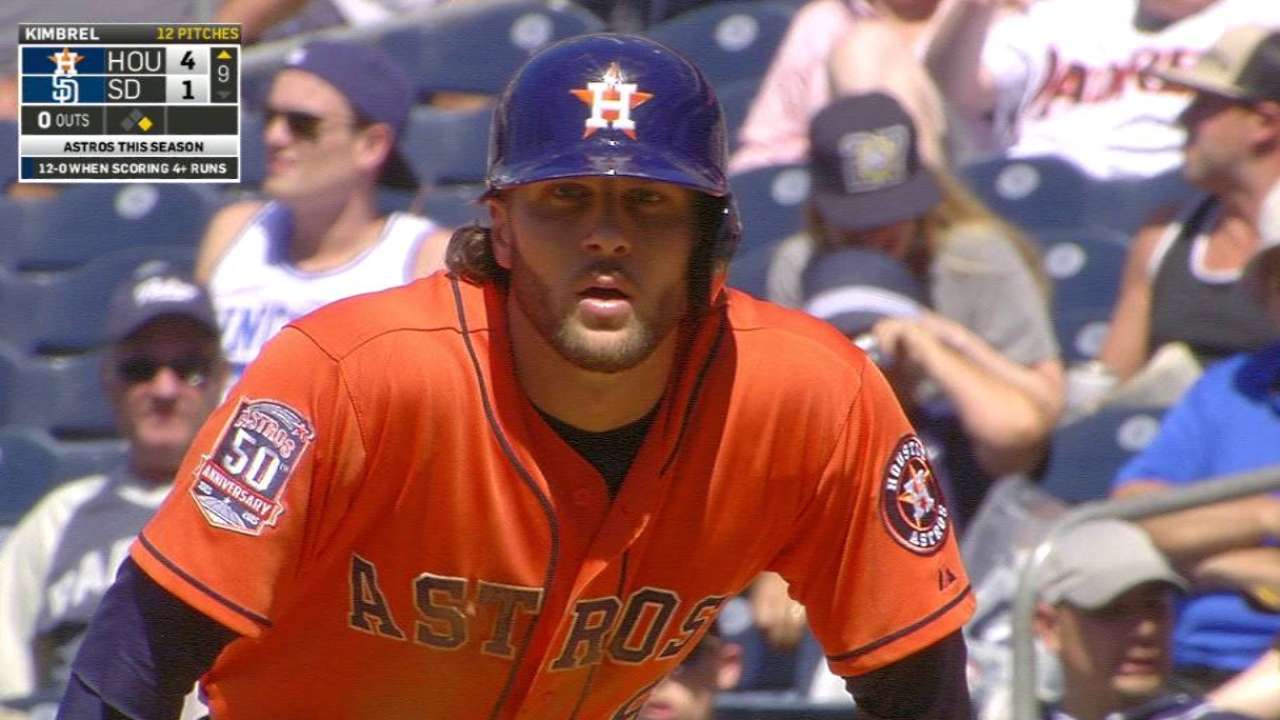 Shortstop Jed Lowrie was leading all big league shortstops in OPS when he tore a right thumb ligament that will sideline him indefinitely. Lowrie seemed like an odd signing last winter, because the Astros' best prospect -- and one of the best in baseball -- plays shortstop.
Carlos Correa is tearing up Texas League pitching at Double-A Corpus Christi, and he could probably hold his own in the big leagues right now. But general manager Jeff Luhnow had something else in mind.
Luhnow wanted to throw some veterans into the mix. He used his first three seasons on the job to build a great farm system. When Houston businessman Jim Crane brought the club in 2011, he laid out a fairly clear blueprint.
The Astros had a poor farm system and an aging big league roster, so Crane encouraged Luhnow to tear it down and start over. Doing that is painful. Staying the course also is painful, because competitive people hate losing, and Houston lost 218 games in Crane's first two seasons as owner.
After last season, Crane decided the time had come to take a step forward, that it was no longer about simply developing players. So Luhnow upgraded all over the place, adding Lowrie, first baseman Evan Gattis, outfielder Colby Rasmus and third baseman Luis Valbuena to the lineup, and Pat Neshek and Luke Gregerson to the bullpen.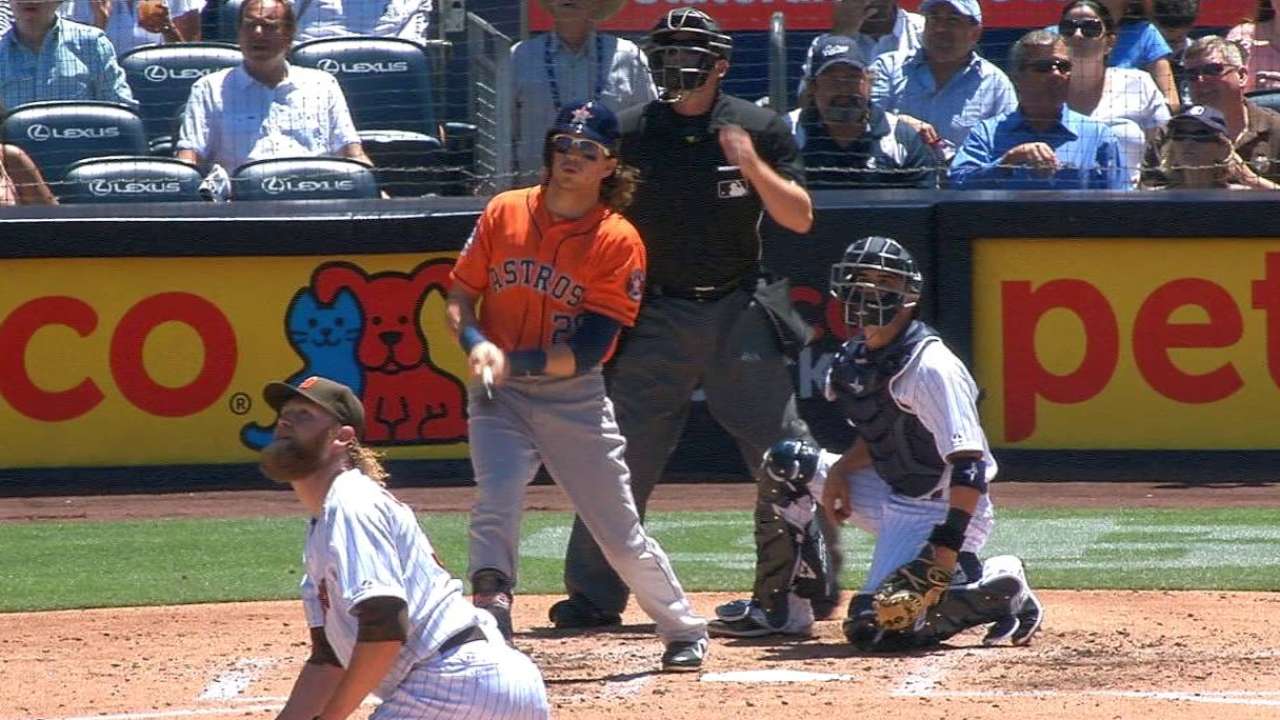 One of Luhnow's most important decisions was to hire A.J. Hinch as manager. Hinch is the guy who has made it all work. Now 40, Hinch has held an assortment of jobs since playing his final game in 2004. For a few years, he wondered about his place in the game.
Hinch knows now. It's managing a club. In terms of communicating with players, running a bullpen and helping his players believe they're good enough to win, Hinch has passed every test with flying colors.
Hinch would be the first to point out that 21 games is 13 percent of a season. But for a team that has averaged 104 losses the past four seasons, these first steps are important ones.
So far, everything is clicking. After tying for the Major League lead in blown saves in 2014, the Astros are 9-0 when leading after six innings. They're 10-2 on the road and 13-0 when scoring at least four runs. Best of all, they've been getting contributions from almost every corner of the clubhouse.
One day, it's Marisnick. Another, it's Gattis or Rasmus. And they've done all of it with outfielder George Springer, one of the crown jewels of the farm system, hitting .198. Gattis and first baseman Chris Carter (36 home runs in 2014) are both batting under .200.
They're also young. Altuve and Springer are just 25. Marisnick is 24. Among position players, Lowrie, 31, is the only position player who has turned 30. For now, Houston has put off calling up Correa and will use veteran Marwin Gonzalez and Jonathan Villar at short.
Another reason to believe in the Astros is organizational depth. In short, there's lots of it. Right-hander Mark Appel, the No. 1 pick of the 2013 First-Year Player Draft, is on the threshold of the big leagues.
Correa is getting close as well, and other interesting names -- among them, outfielder Brett Phillips and right-hander Lance McCullers -- are on the radar screen. Houston also has the second and fifth picks in the 2015 Draft, so more help could be on the way.
While it's all just a start, it's a huge change in direction from the past few years. And as the Astros have rallied to win games and fought back and been tested, they've taken an obvious and important step up. In fact, all the way into first place.
Richard Justice is a columnist for MLB.com. Read his blog, Justice4U. This story was not subject to the approval of Major League Baseball or its clubs.