Offense comes to life in series win over Rockies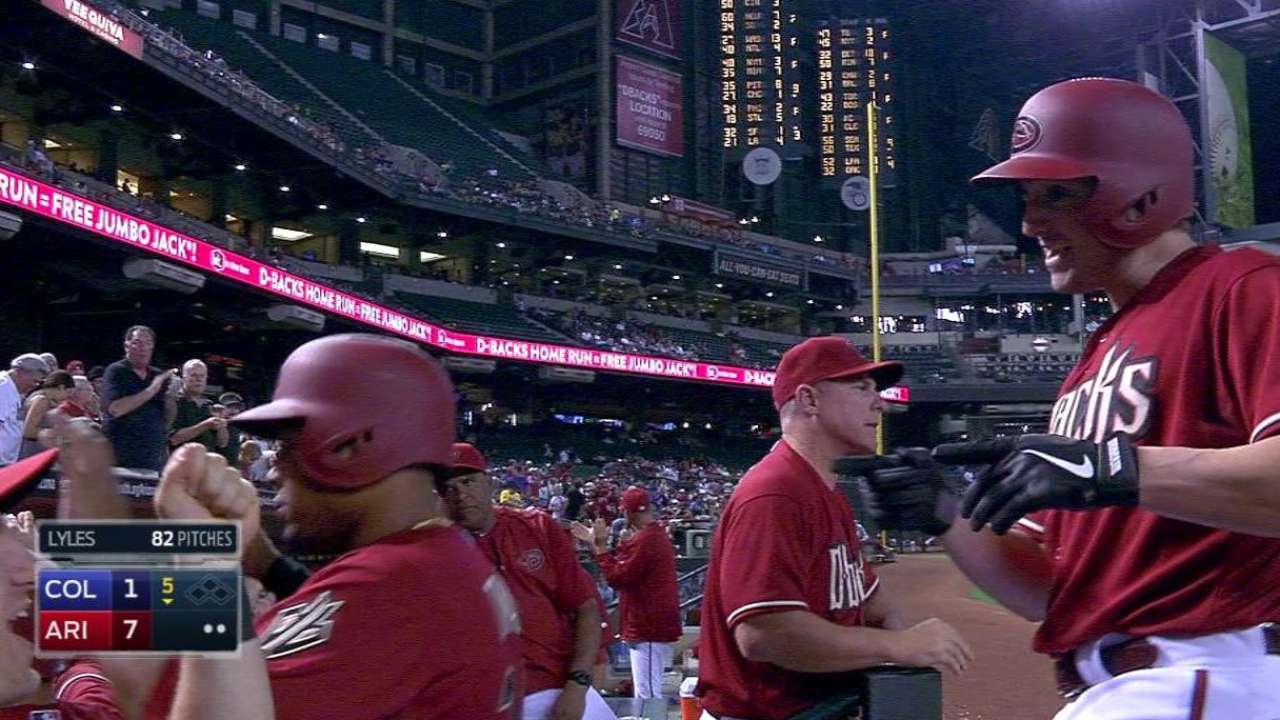 PHOENIX -- The offensive struggles in the D-backs' weekend series against the Pirates seemed far away after Arizona took two of three games against the Rockies, while scoring a combined 25 runs.
The series clincher came Wednesday when the D-backs pounded out 13 hits en route to a 9-1 win.
"We just played well," D-backs first baseman Paul Goldschmidt said. "I don't think there's really any answer to it. If there was something easy, we'd probably do it every game. We just played up to our capabilities the last couple days, and we'll need to do that a lot more going forward."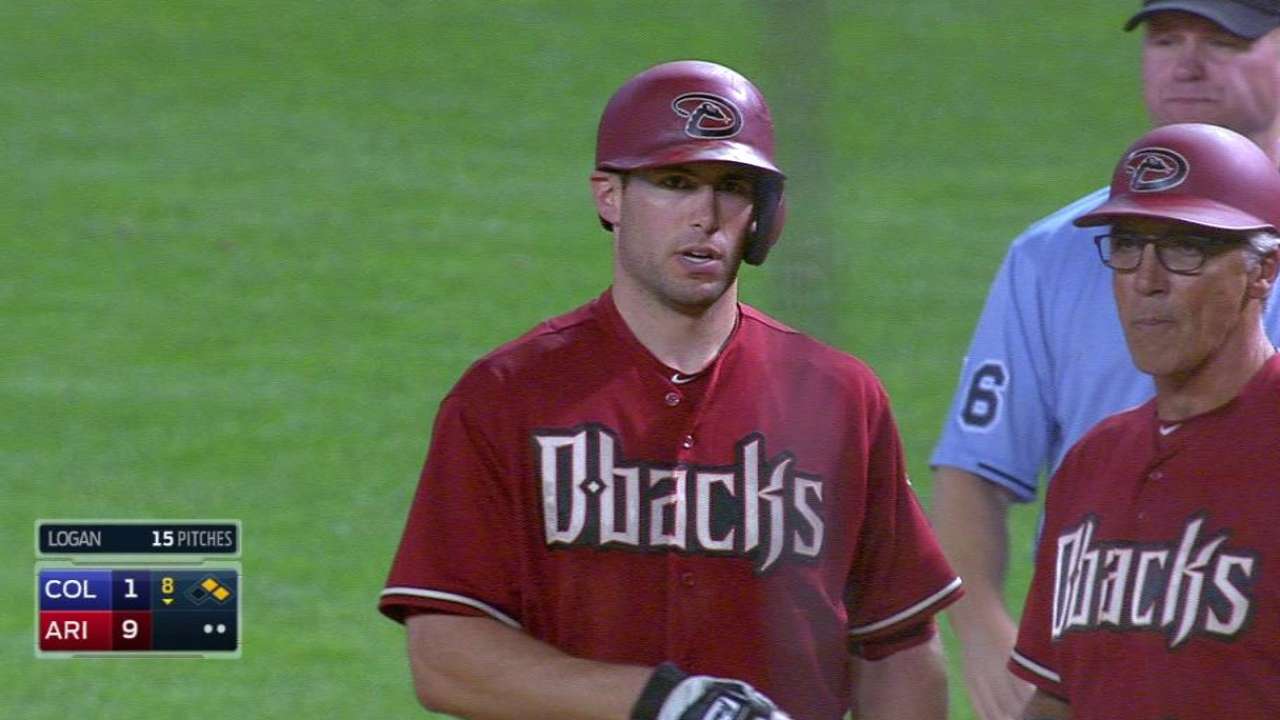 The D-backs scored just two runs in the three games against the Pirates and Goldschmidt went 1-for-9 while Mark Trumbo was 1-for-8.
Against the Rockies, Goldschmidt went 9-for-14 and Trumbo was 7-for-12.
"We're getting hits instead of getting outs," Goldschmidt said when asked what the difference was. "I know we didn't score runs [against the Pirates], but I didn't think it was a bad series. We hit some balls at them, and stuff like that. We tried to do the same exact things those three games as we tried to do these three games here. It just didn't work out then. You've got to keep doing what you know works. Some days it's going to result in a shutout, but other days -- with the same approach -- [it will] result in a win and a lot of runs."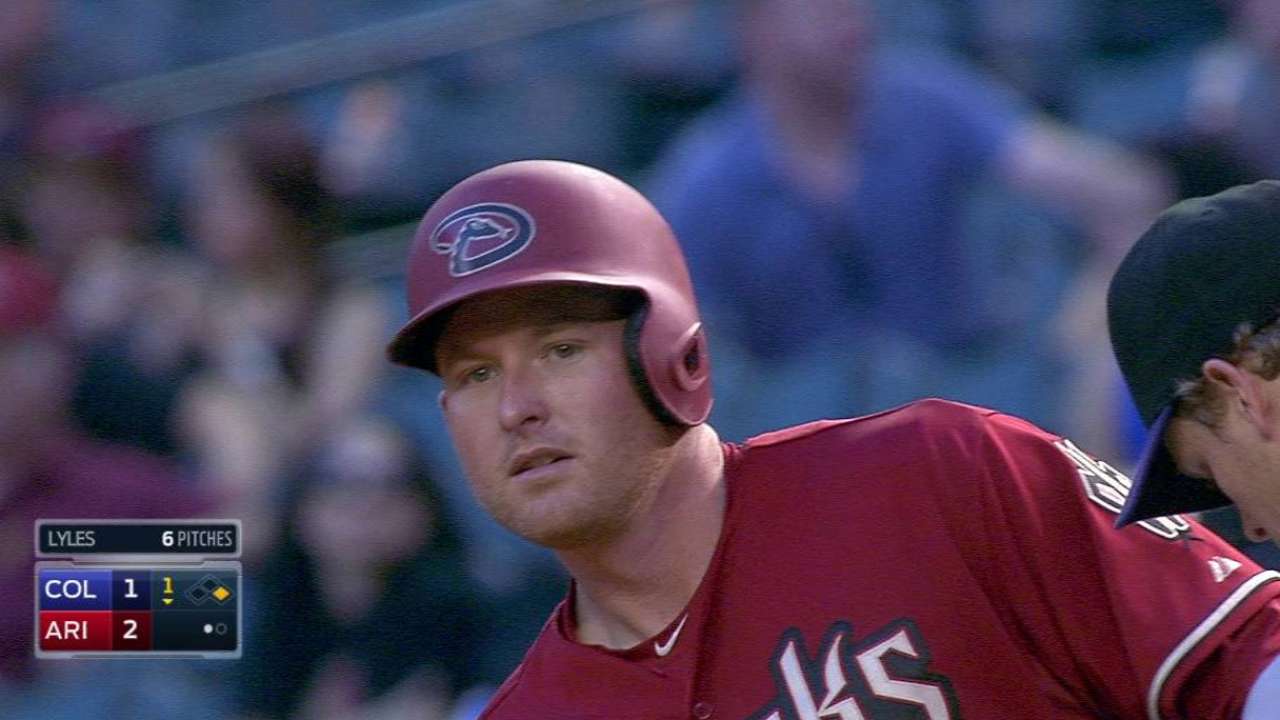 D-backs manager Chip Hale, though, liked his hitters' pitch selection a little better this series as opposed to the last.
"The guys grinded," Hale said. "They did a good job. I felt like we played hard in the Pittsburgh series. It just didn't come out our way. I thought we had some really good at-bats against [Rockies starter Jordan] Lyles. He got his ball up, and we were able to take advantage of it. We did a lot of talking to them about different ways to go about things, getting better pitches. I think they did a good job."
Despite the added offense, the game might have taken a turn for the worse had it not been for D-backs left fielder David Peralta.
At the plate Peralta was 1-for-1 with a double, two runs scored and three walks, but it was with his glove and arm that he really shined.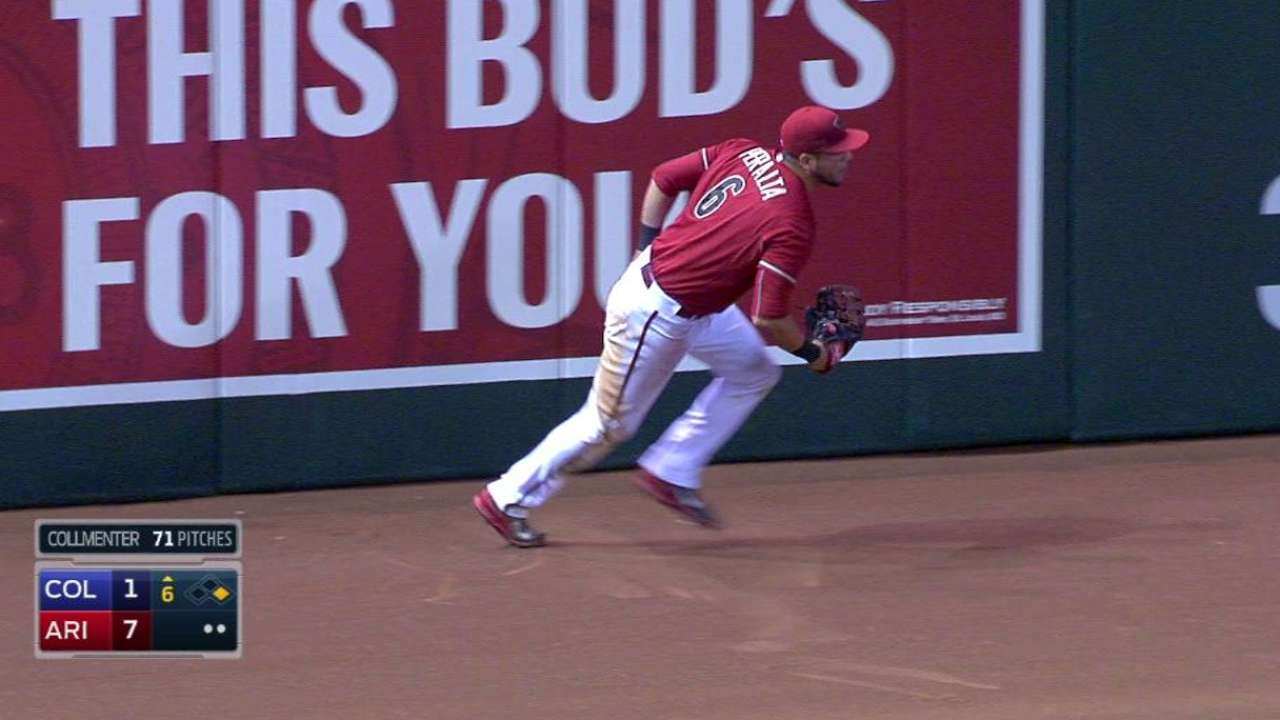 After the D-backs took a 7-1 lead in the bottom of the fifth, the Rockies got a one-out double from Corey Dickerson. Troy Tulowitzki followed with a sinking single to left that Peralta dove for but was unable to catch. Instead, he fielded it on the short hop, gathered himself and fired a strike to home plate to nail Dickerson.
Justin Morneau then lifted a deep fly ball to left that Peralta ran back on and reached over his head to catch. He wound up sprawled on the warning track. That ended the inning, and the Rockies would not pose another threat the rest of the game.
"We get up, 7-1, and Peralta makes some great plays out there to keep it that way and keep the momentum on our side," D-backs starter Josh Collmenter said.
Steve Gilbert is a reporter for MLB.com. Read his blog, Inside the D-backs, and follow him on Twitter @SteveGilbertMLB. This story was not subject to the approval of Major League Baseball or its clubs.