Given a start, Kang makes the most of opportunity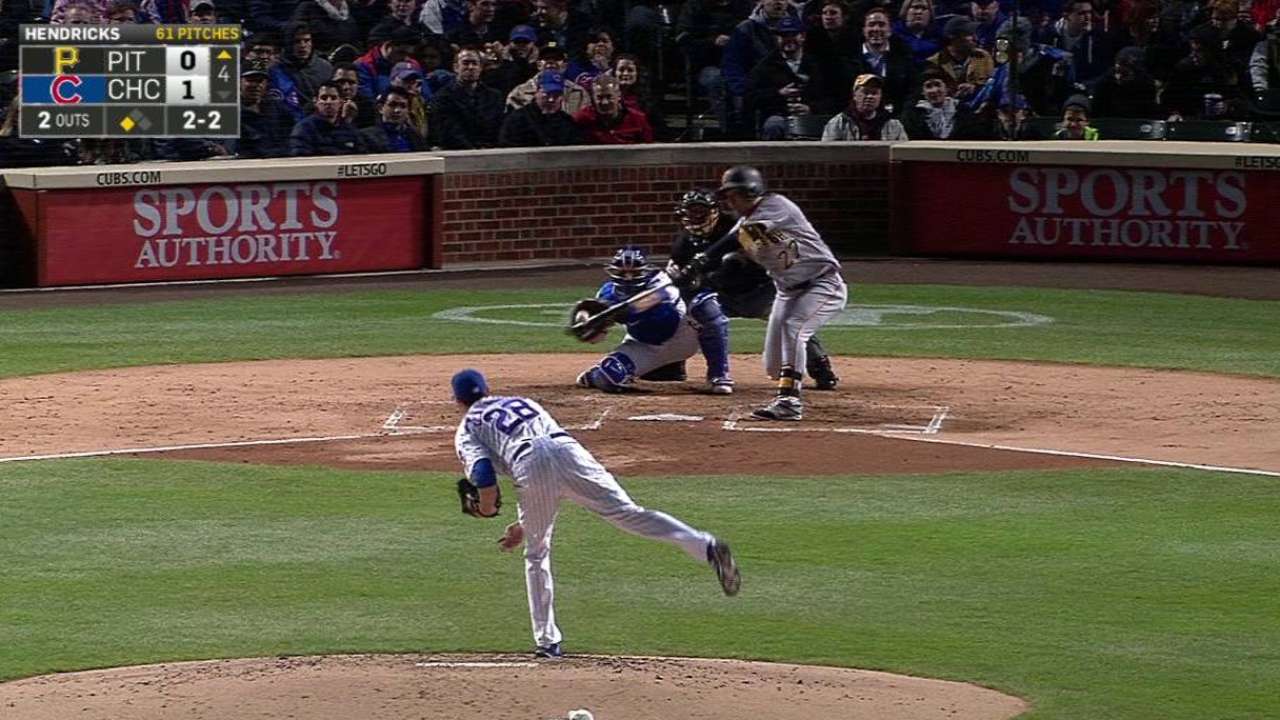 CHICAGO -- After putting together the best day of his young Major League career on Wednesday, third baseman Jung Ho Kang looked back with just one regret.
Kang went 3-for-4 with a walk, two RBIs and his first stolen base in the Majors in the Bucs' 8-1 win over the Cubs. He showed off his power potential by launching a 93-mph fastball about 380 feet to center field, bouncing it off the ivy-covered wall only a few inches short of his first big league home run.
That had to feel pretty good, right?
"It would have been better if it was a home run, for sure," Kang said through an interpreter.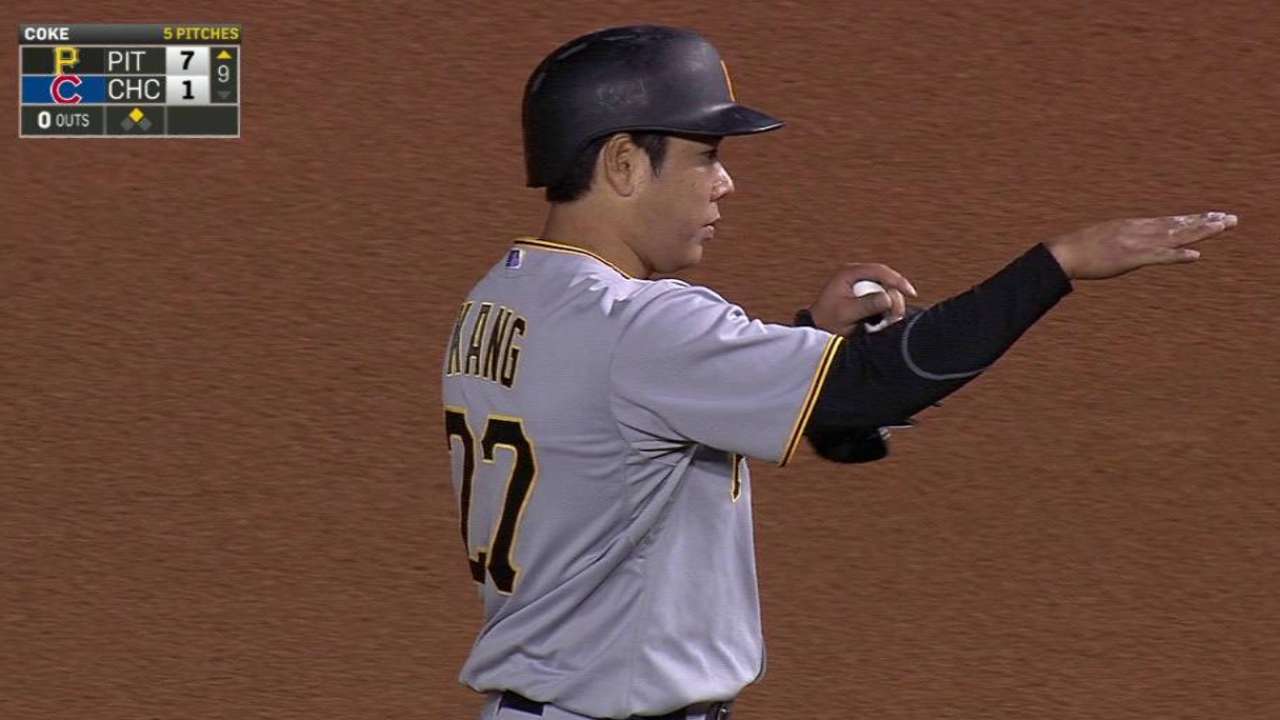 Still, Kang had a lot to feel good about. He made his sixth start of the season, spelling Josh Harrison at third base, and took full advantage of the playing time.
"He's a really good player. He's got skills," manager Clint Hurdle said. "He can swing the bat. ... I think over time, everybody will warm up to him."
Kang had two at-bats on Tuesday night, his first game action since a pinch-hit appearance five days prior. His last start was exactly a week ago.
But Kang, signed to a four-year, $11 million deal out of the Korea Baseball Organization this offseason, continues to study pitchers and train in order to stay sharp. That was apparent on Wednesday.
Kang drove in the Pirates' first run with two outs in the fourth inning, swatting a two-strike changeup to left field for an RBI single. He singled again to lead off the seventh inning and then swiped second base, his first career steal.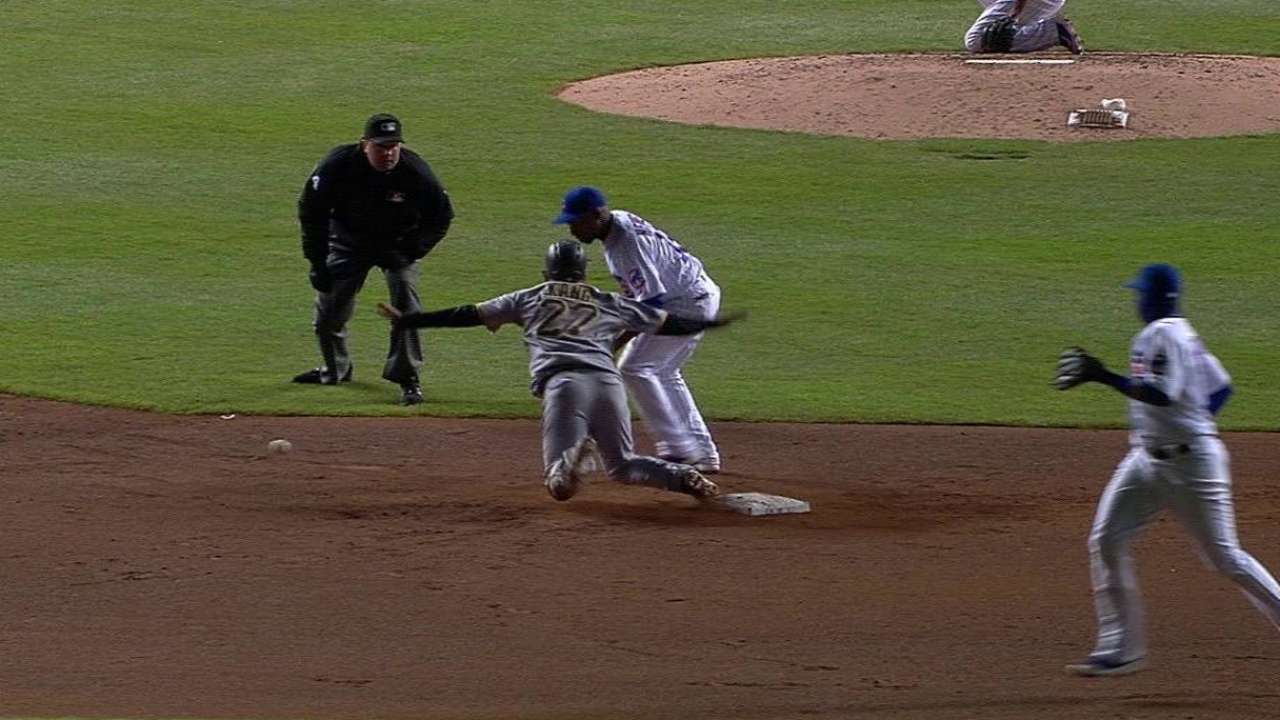 "I'm happy that I could contribute for a 'W' for the team," he said, "and I did pretty well today."
Adam Berry is a reporter for MLB.com. Follow him on Twitter at @adamdberry. This story was not subject to the approval of Major League Baseball or its clubs.