Ichiro's first Marlins HR fires up fans, dugout
Suzuki touched by teammates' reaction; Redmond praises veteran's presence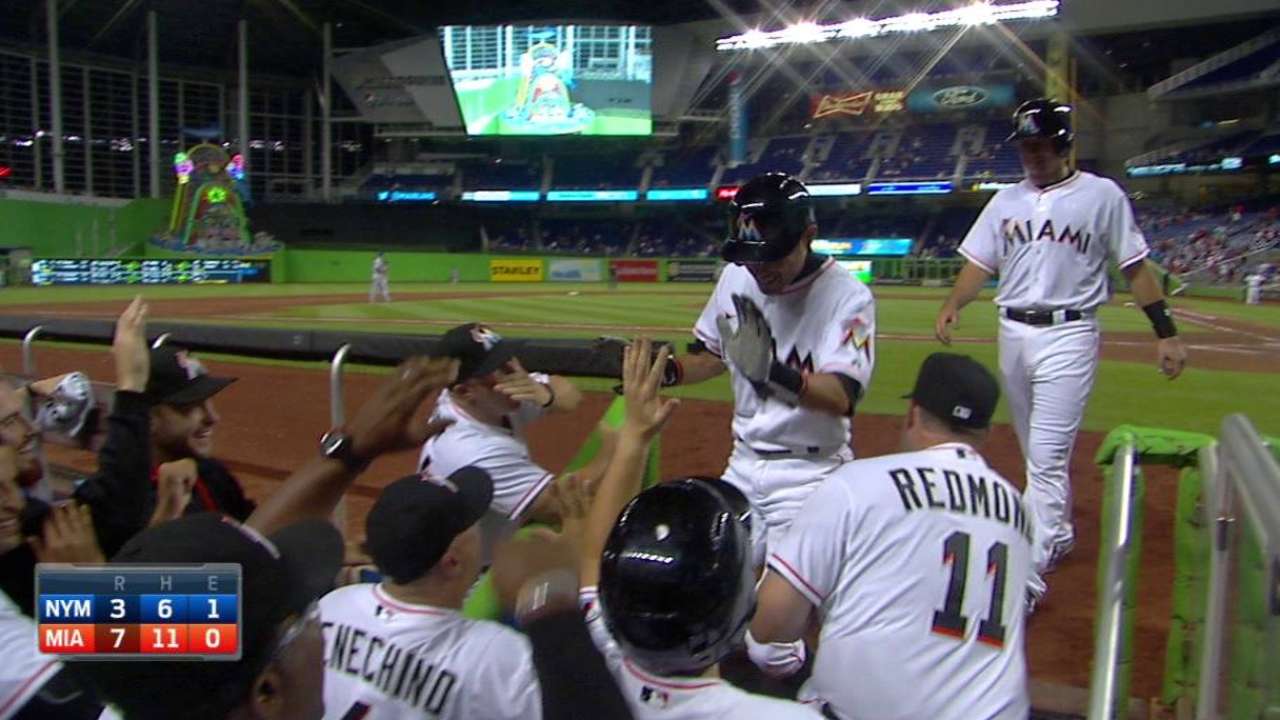 MIAMI -- Ichiro Suzuki brought fans to their feet and smiles all around the home dugout Wednesday night when the 41-year-old outfielder hit his first home run in a Marlins uniform.
Ichiro's eighth-inning, three-run clout into the right-field stands at Marlins Park put the finishing touches on a 7-3 victory over the Mets, Miami's second consecutive win against its National League East rival.
"What an exciting at-bat and a huge hit for us to give us a little bit of breathing room," Marlins manager Mike Redmond said of the homer from Ichiro, who signed with Miami in the offseason to bolster the Marlins' bench. "This guy's off the charts. He's having fun and you can't help but get excited when the guy gets a big hit. I was fired up not for just us but for him, too."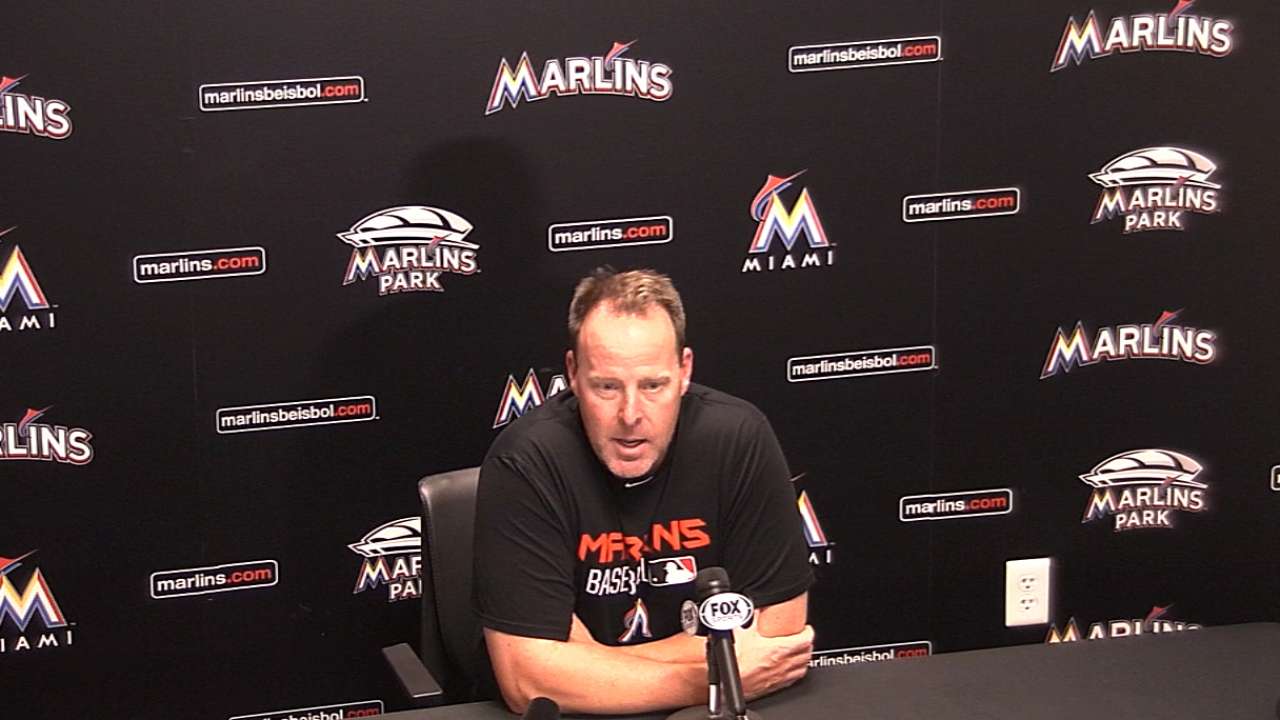 It was Ichiro's only hit of the game. As he continued to foul off pitches from Mets reliever Alex Torres, Marlins fans began chanting his name. He acknowledged through his interpreter after the game that he heard the fans, but it was the reaction after he hit the home run that meant the most.
"When I hit the home run, just to see my teammates so happy and the fans so happy, I was very moved. I almost cried," Ichiro said. "Special moments in a career aren't created by the player. It's created by others, and that's what happened tonight."
Redmond said Ichiro has brought everything to the table that the Marlins hoped for when they signed him.
"The guy loves to play, and he wants to be a part of it and also be in a big situation," Redmond said. "And he definitely showed what he can do tonight. I just think he's enjoying this atmosphere. It's been great for our guys to see how much fun he has continuing to play the game and how he competes and how he prepares and how he is in huge situations."
Steve Dorsey is a contributor to MLB.com. This story was not subject to the approval of Major League Baseball or its clubs.