Salazar making transition from thrower to pitcher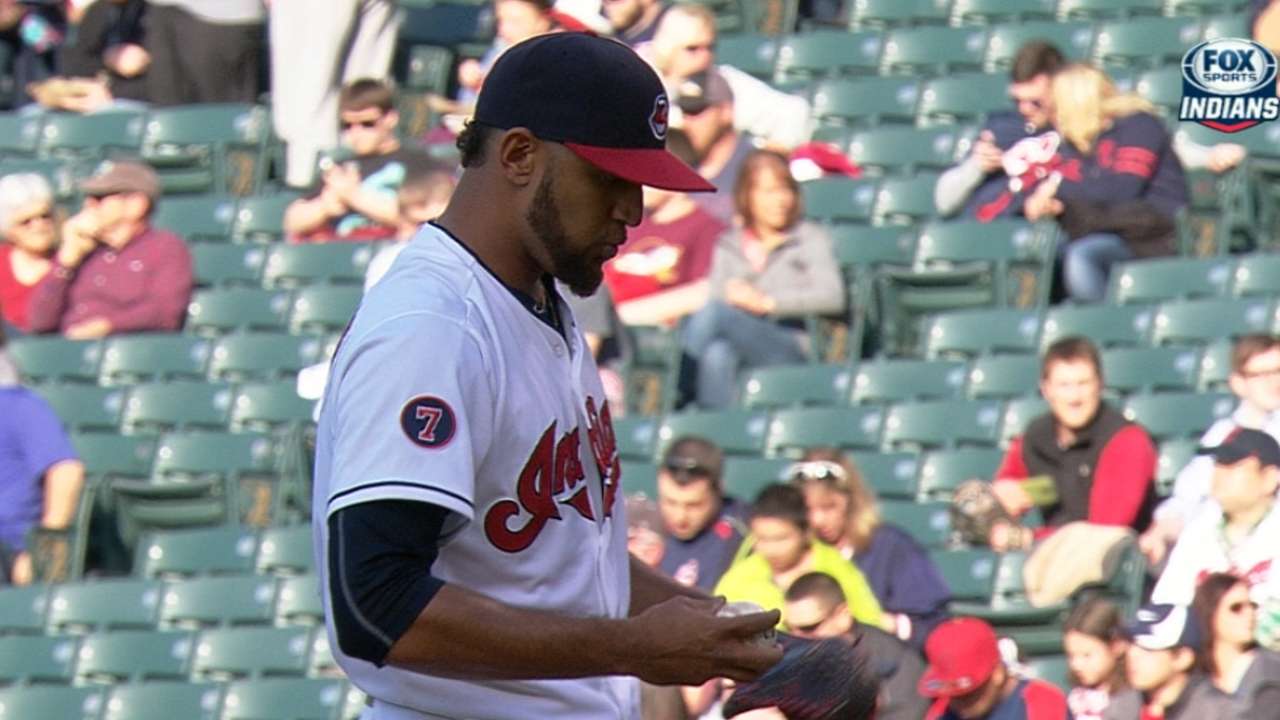 CLEVELAND -- It's been a work in progress with Danny Salazar.
The fastball has always been there. The fastball has always been electric. Its 95-mph average velocity has consistently been one of the highest marks in the Majors.
It's what happens when the fastball isn't there. That's when things would start to get dicey. It's when teams start sitting fastball early, like the Kansas City Royals did in Wednesday's 7-5 Indians victory, that Salazar would have nowhere left to turn.
Until recently.
The split-change is becoming a pitch he leans on more often. The slider is still there. And, slowly, but surely, Salazar has been working on a curveball. It was a pitch he never threw in his 2013 debut season. It was a pitch he threw just three times in 2014. Now, it's becoming a regular part of the arsenal.
"I'm trying to feel comfortable with it," Salazar said of the curveball. "Sometimes it's going to be there, sometimes it's not going to be there. It's a new pitch that I'm trying out right now and if I feel like it's working, I'm going to use it."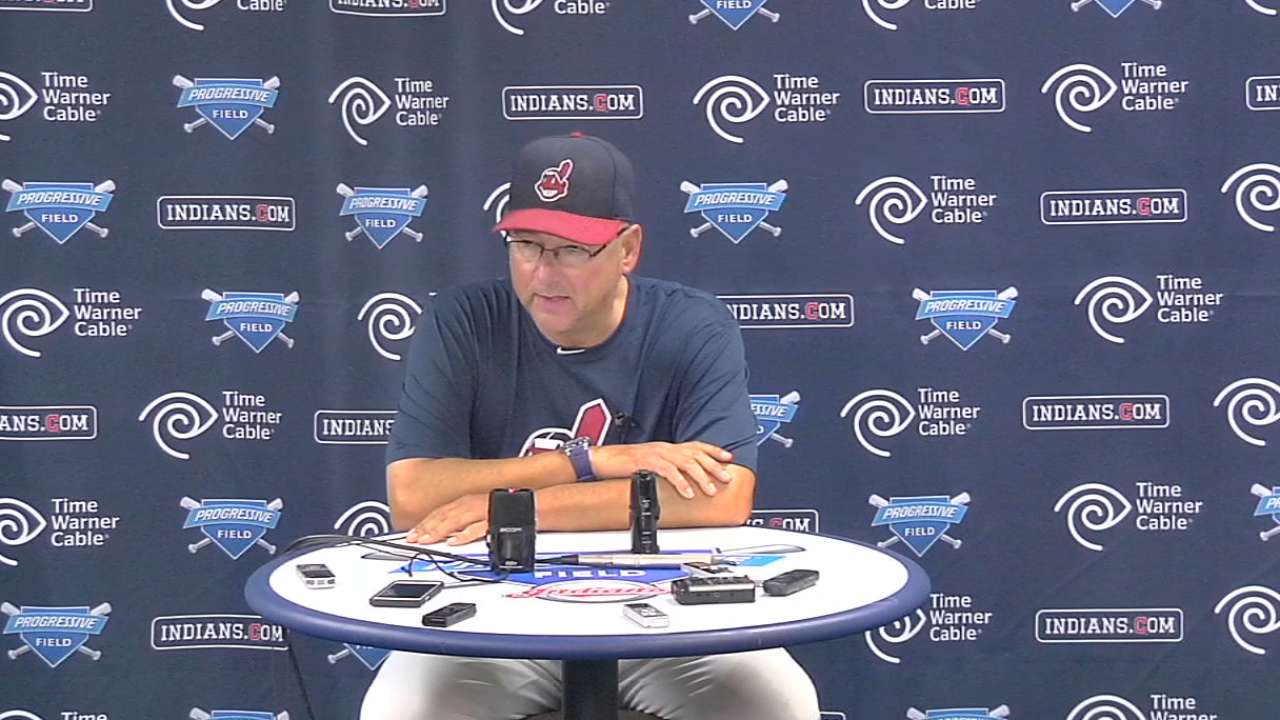 Throughout Salazar's career, he has gone to the fastball nearly three out of every four pitches. On Wednesday, he relied on it less than half the time.
"In the first inning, we started throwing them a bunch of fastballs," catcher Roberto Perez said. "And that team over there is a really good team -- they're really aggressive. They started hitting that fastball and we got to the dugout and I said, 'Hey, you know what, we've got to pitch backwards. We've got to throw soft early and finish them hard.'"
So that's what they did.
All seven of Salazar's strikeouts came on the split-change. He got three swings-and-misses on the new curveball. Another two came on the slider. Salazar earned the win, allowing four earned runs on six hits on six innings.
He struck out seven and didn't issue a walk. But what really stood out is that, for perhaps the first time in his career, Salazar looked like a pitcher with a true starter's arsenal.
"I thought early on he was catching too much of the plate with his fastball," manager Terry Francona said. "They were taking some pretty healthy swings. And then he reeled it in and started to use all of his pitches and staying out of the middle."
August Fagerstrom is an associate reporter for MLB.com. This story was not subject to the approval of Major League Baseball or its clubs.