What to watch for in today's games
Highlighting slate: Expected pitchers' duel between East rivals, Central contenders clash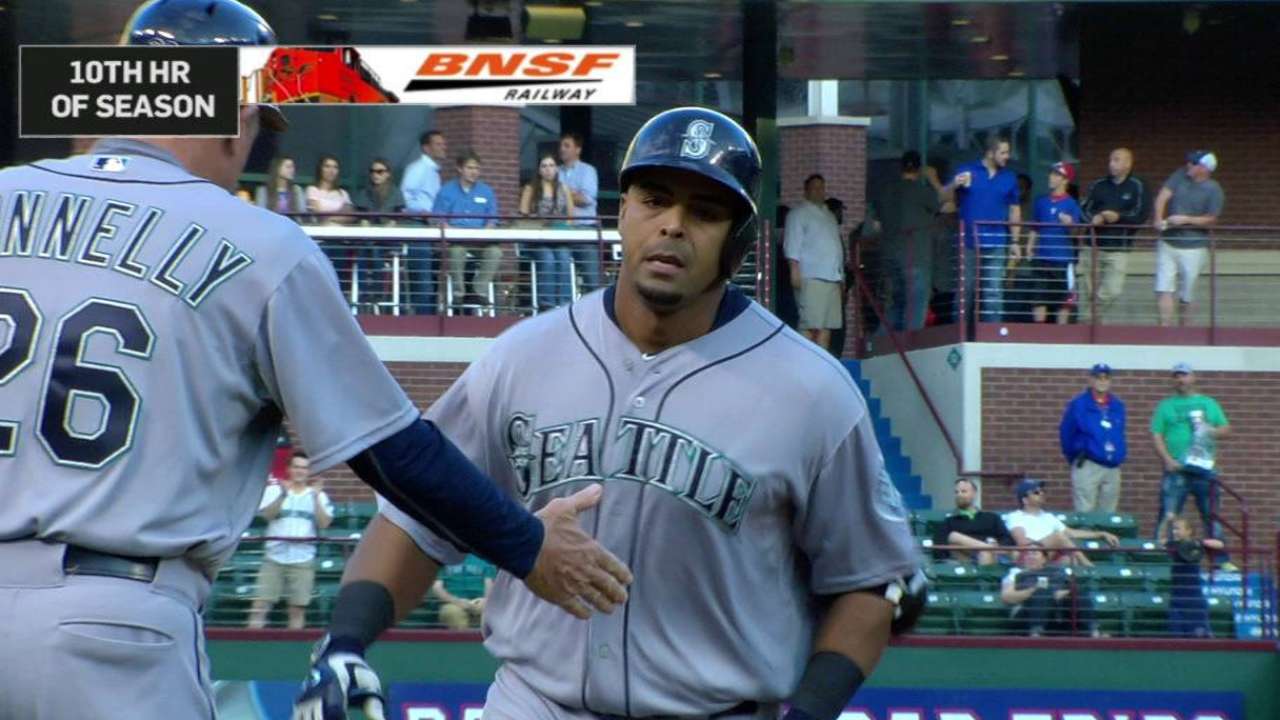 It might be the last day of April, but the Major League Baseball season is just getting started. And today might be a bit light on the slate of games in the American and National Leagues, but it's still heavy on intrigue.
Divisional battles, solid pitching matchups and an intrastate rivalry headline the eight-game docket.
Here are some things to watch for:
California conflict: LAA @ OAK, 3:35 p.m. ET
The Angels and A's have been knocking heads at or near the top of the AL West for what seems like the last decade-plus. And while both teams haven't exactly found their groove in 2015, the talent on both clubs says that could happen at any time.
Versatile right-hander Jesse Chavez takes the ball at home against the Angels, while Garrett Richards makes his third start after missing the last month-plus of 2014 and the first two weeks of this season because of a torn patellar tendon.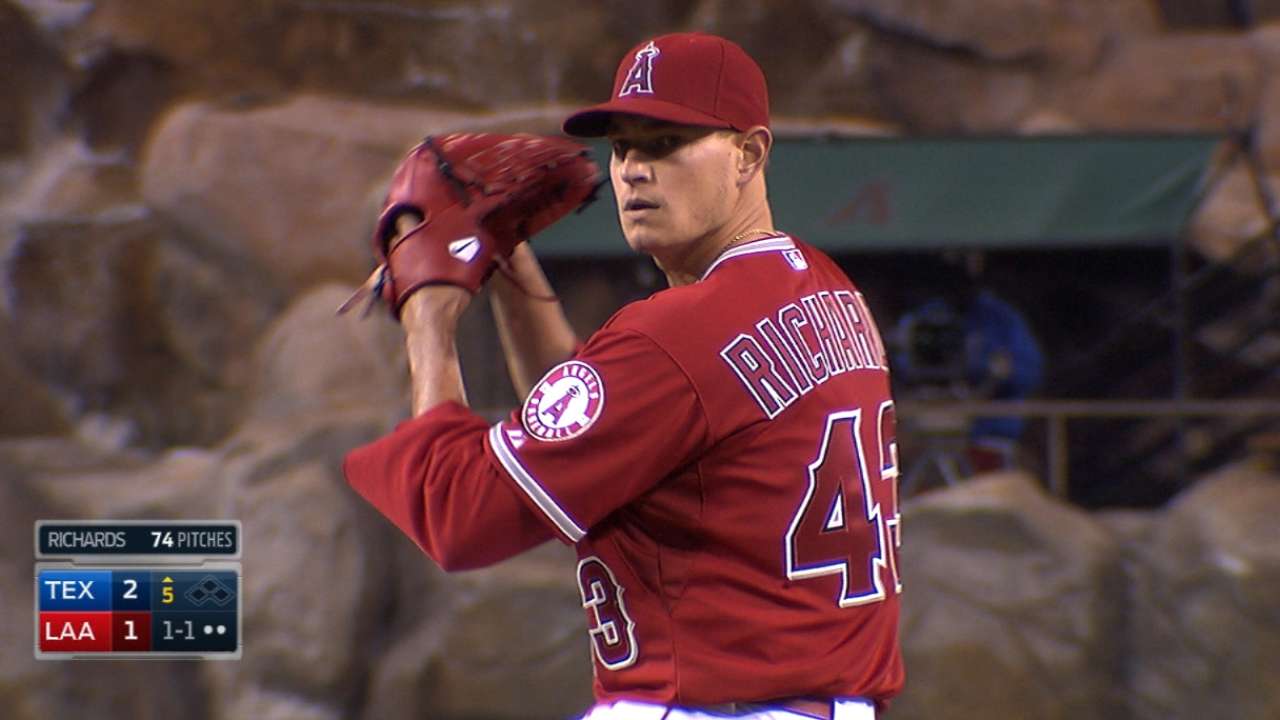 Young lefties go head to head: TOR @ CLE, 7:10 p.m. ET
Hard-throwing rookie Blue Jays southpaw Daniel Norris struggled for a few starts until he put it together in his last outing, a no-decision in which he went seven innings and gave up one run on five hits while striking out seven.
Indians lefty TJ House enters the game with an 0-3 record and a 12.60 ERA and would like to get back on track at home.
Beasts of the East: WAS @ NYM, 7:10 p.m. ET
On paper, here's your pitchers' duel of the day. The Nationals have been in a funk lately, but they've got Stephen Strasburg toeing the Citi Field slab, so there's always a chance they'll get a dynamic start.
The same can be said for Mets right-hander and reigning NL Rookie of the Year Jacob deGrom, who has been solid in 2015 while his high-flying club has been one of the true surprises of the season's first month.
Central casting: DET @ KC, 8:10 p.m. ET
Most experts and fans expect both of these teams to contend for the AL Central this season, and the April results have proven them prescient. The Tigers will throw Alfredo Simon and hope that the veteran right-hander will continue his stellar start by improving to 5-0.
The Royals will hand the ball to southpaw Danny Duffy and hope that shortstop Alcides Escobar, who was hit in the head by a fastball in Wednesday's game, will recover quickly enough to get back on the field soon.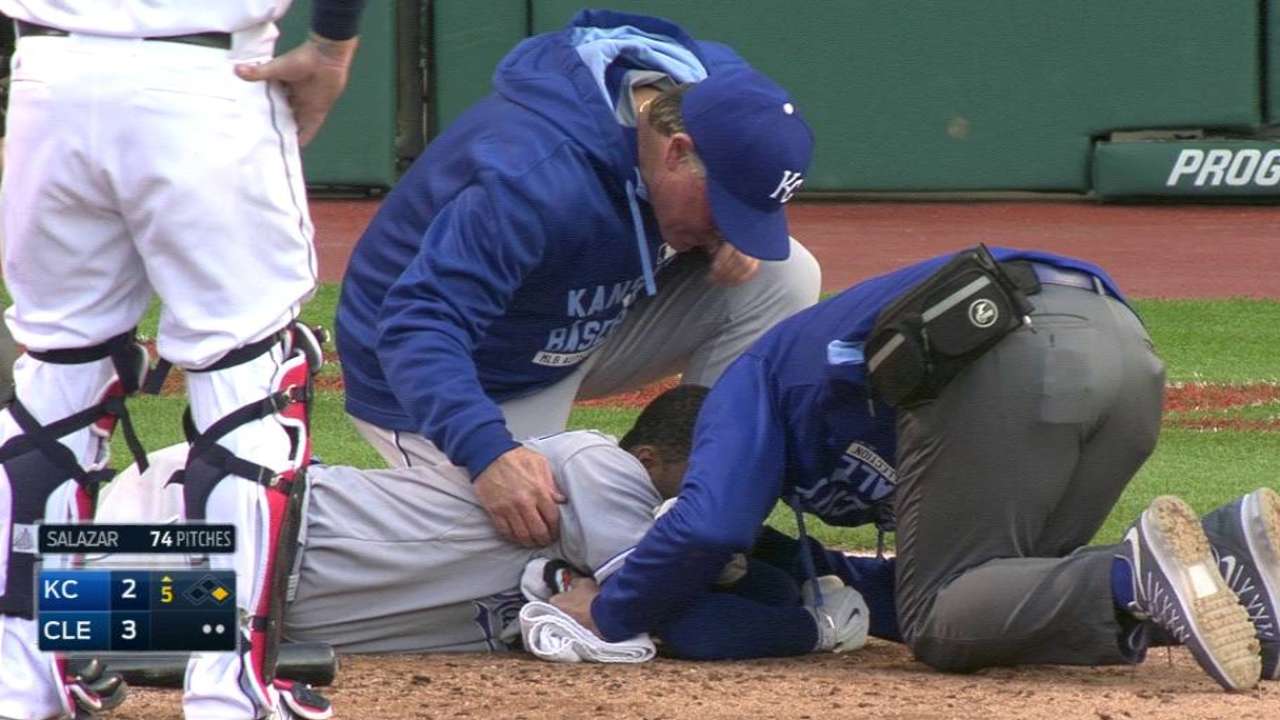 Big test in the West: SEA @ HOU, 8:10 p.m. ET
The Astros are one of the feel-good stories of the early season, and they bring a pretty comfortable lead in the AL West into this game at Minute Maid Park, with veteran Scott Feldman on the hill to keep the winning vibes rolling.
The Mariners haven't found consistency, but they just left Arlington with a sweep of the Rangers and are now only one game under .500. They would very much like young lefty James Paxton to break out of a recent slump and deliver them that crucial win.
Doug Miller is a reporter for MLB.com. Follow him on Twitter @DougMillerMLB. This story was not subject to the approval of Major League Baseball or its clubs.