Call him Mr. 1,000: Cutch collects milestone hit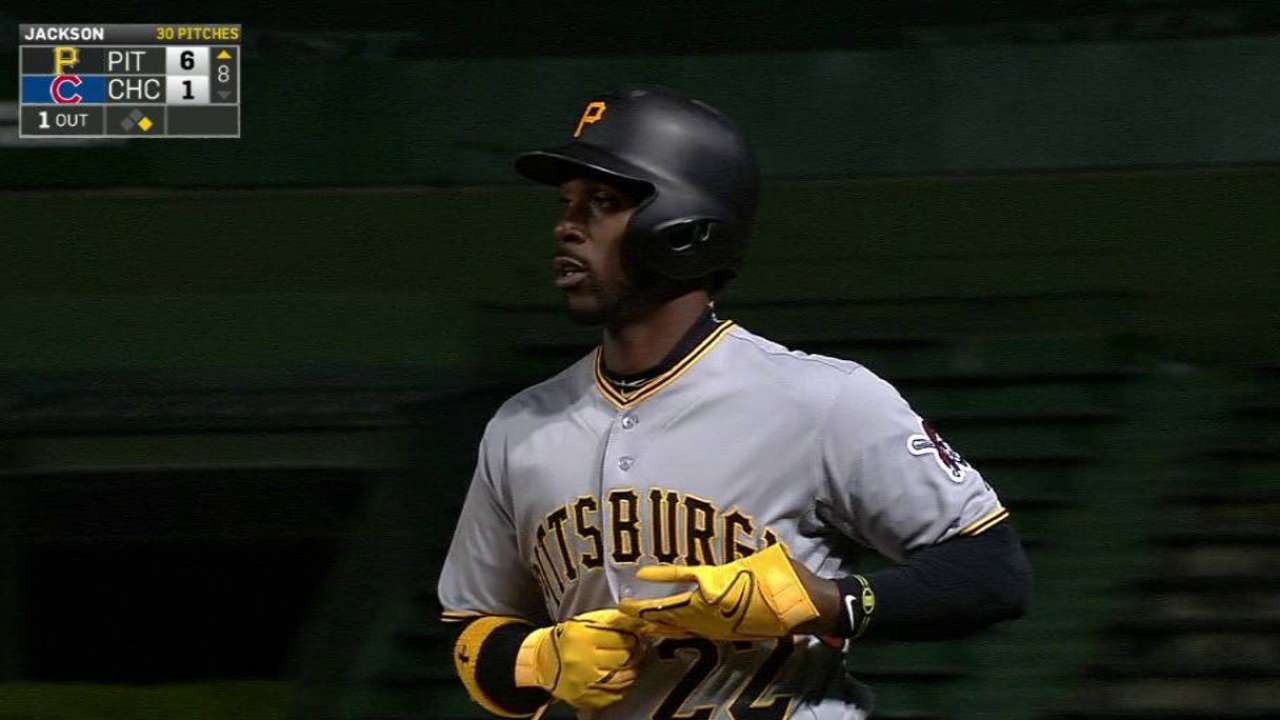 CHICAGO -- This has been a mostly forgettable first month of the season for center fielder Andrew McCutchen. He reported to Wrigley Field on Wednesday batting just .179, one game away from the end of his worst month offensively since September 2011.
But the Pirates star finished April on a high note, with a memorable milestone, recording the 1,000th hit of his Major League career in Wednesday night's 8-1 win over the Cubs.
"It just means I've been blessed enough to play long enough to get it," McCutchen said. "I've just had the opportunity to play every day. That's what it's been all about. I've had the opportunity to do it, played a lot of games and got a lot of at-bats, so I was able to do it."
It's been a rough stretch for McCutchen, rare even for someone known as a relatively slow starter. The Pirates believed he would eventually get hot and carry their lineup like he's done in the past.
They saw encouraging signs on Tuesday night, when his at-bats started to improve even if the results didn't, but those signs began to fade early on Wednesday, when McCutchen struck out in two of his first three at-bats.
"I don't put anything behind me. I learn from everything that I do. There's a bigger picture behind it all," he said. "Very seldom are you going to have success for seven months. You learn from it."
Hit No. 999 was a step in the right direction, as McCutchen ripped a two-run triple off the ivy in center field in the sixth inning.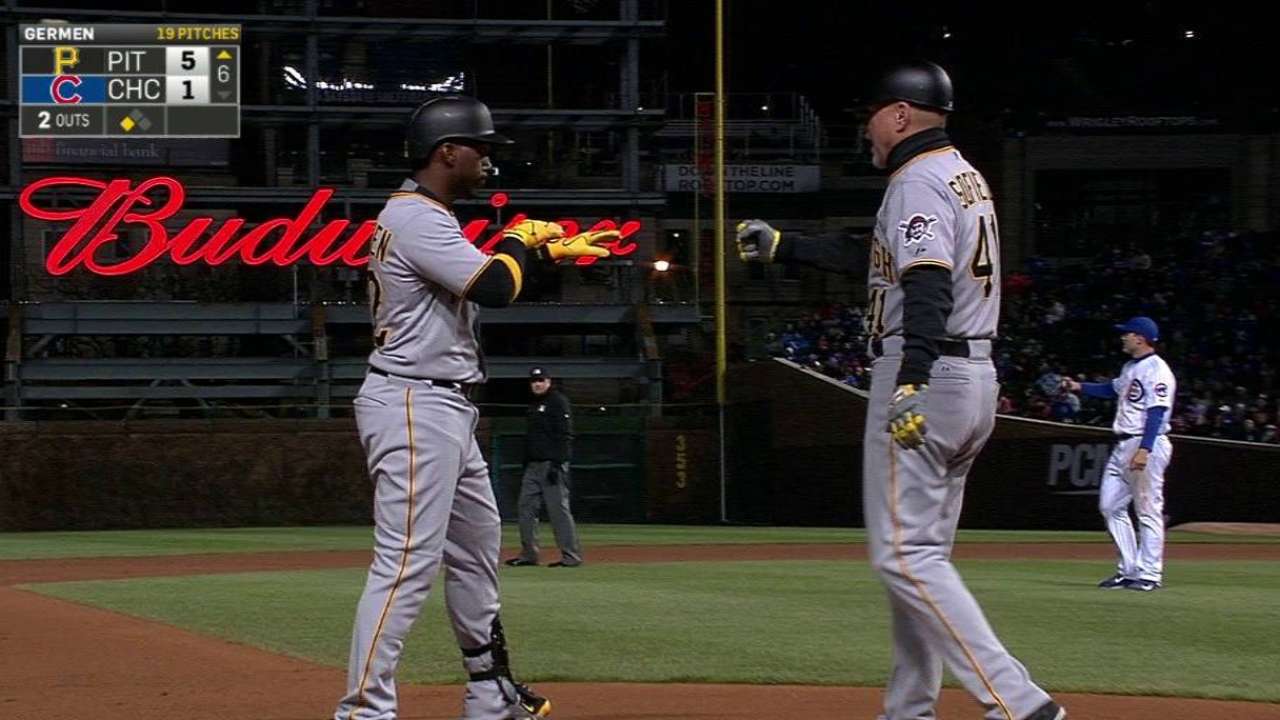 Two innings later he pulled an 88-mph slider from Cubs reliever Edwin Jackson down the third-base line and beat Kris Bryant's throw to first base to reach the 1,000-hit milestone.
"It's a special time, absolutely," manager Clint Hurdle said. "It's been a rough go. He keeps working. He's going to get it. ... When your best player is one of your hardest workers, it makes everybody's job easier."
McCutchen's first Major League hit came on June 4, 2009, a leadoff single off Mets starter Mike Pelfrey in his first big league at-bat.
McCutchen, 28, is the 33rd player in Pirates history to collect at least 1,000 hits, all of them with Pittsburgh. Jack Wilson was the last player to record each of his first 1,000 hits in a Pirates uniform, having done so in 2007.
"It's special. I feel like that milestone is a pretty big one," starting pitcher Gerrit Cole said. "It's a pretty big hit for him. You know how he started. For him to just be able to keep grinding and keep such an even keel and not let it affect anyone else on the team and stick to his approach, it's a testament to how good of a pro he is."
Adam Berry is a reporter for MLB.com. Follow him on Twitter at @adamdberry. This story was not subject to the approval of Major League Baseball or its clubs.