MLB.com Columnist
Fred Zinkie
Key starters, bats warrant fantasy waiver-wire look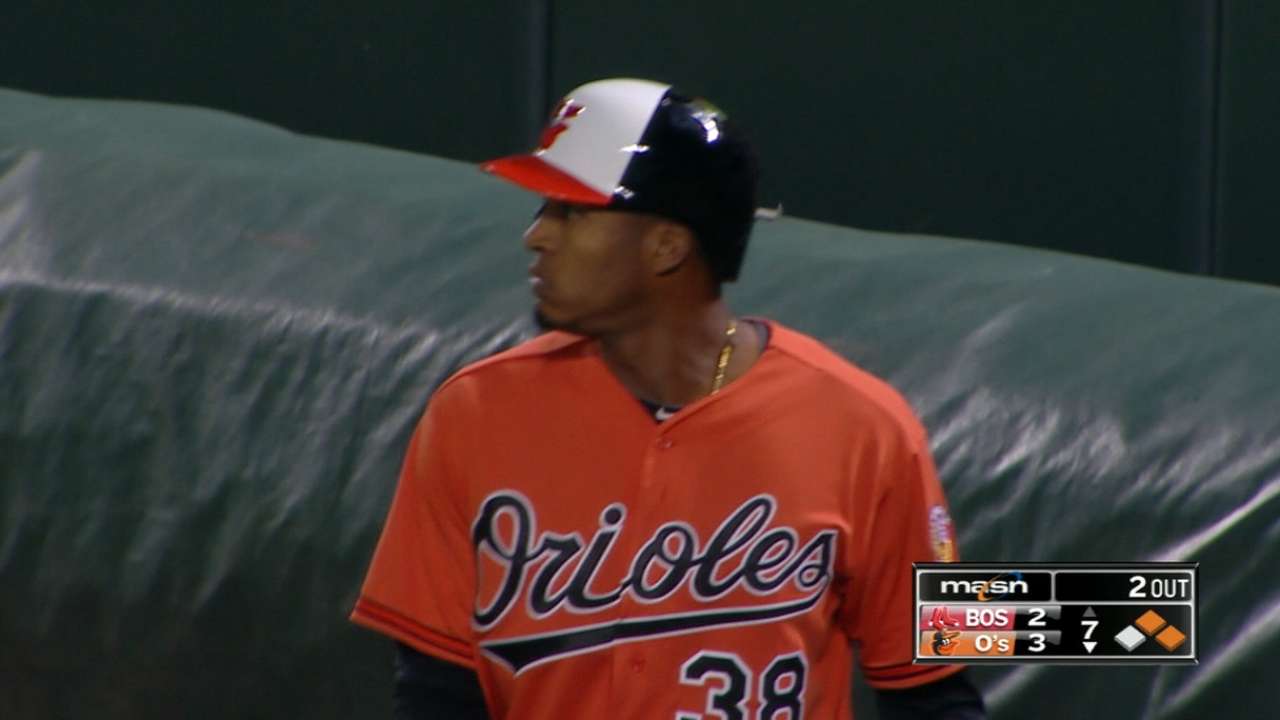 With several appealing two-start pitchers from which to choose during the first full week of May, wise fantasy owners could make a major move in the standings. Owners who are monitoring the waiver wire closely can also find a few hitters who can provide immediate or long-term assistance. The following players all warrant close inspection when making upcoming lineup decisions.
Jimmy Paredes, designated hitter (Orioles): A collection of small sample sizes could make fantasy owners believe in Paredes. Last season he hit .302 with two homers and two steals across 53 at-bats with the O's. He then arrived at Spring Training in February and proceeded to hit .364 with a pair of homers and one steal across 55 at-bats. And so far during the 2015 regular season, he has hit .385 with three homers and a steal in 39 at-bats. Those three consecutive small bodies of work can be combined to convince owners that Paredes could be this season's Steve Pearce.
Denard Span, outfielder (Nationals): Span was a difference-maker in 2014 mixed leagues when he hit .302 with 31 steals and 94 runs. After opening the current campaign on the disabled list, he has hit .314 with a homer, a steal and seven runs scored across 38 plate appearances. Because Span can make a discernable difference in three categories, he should be owned in all leagues.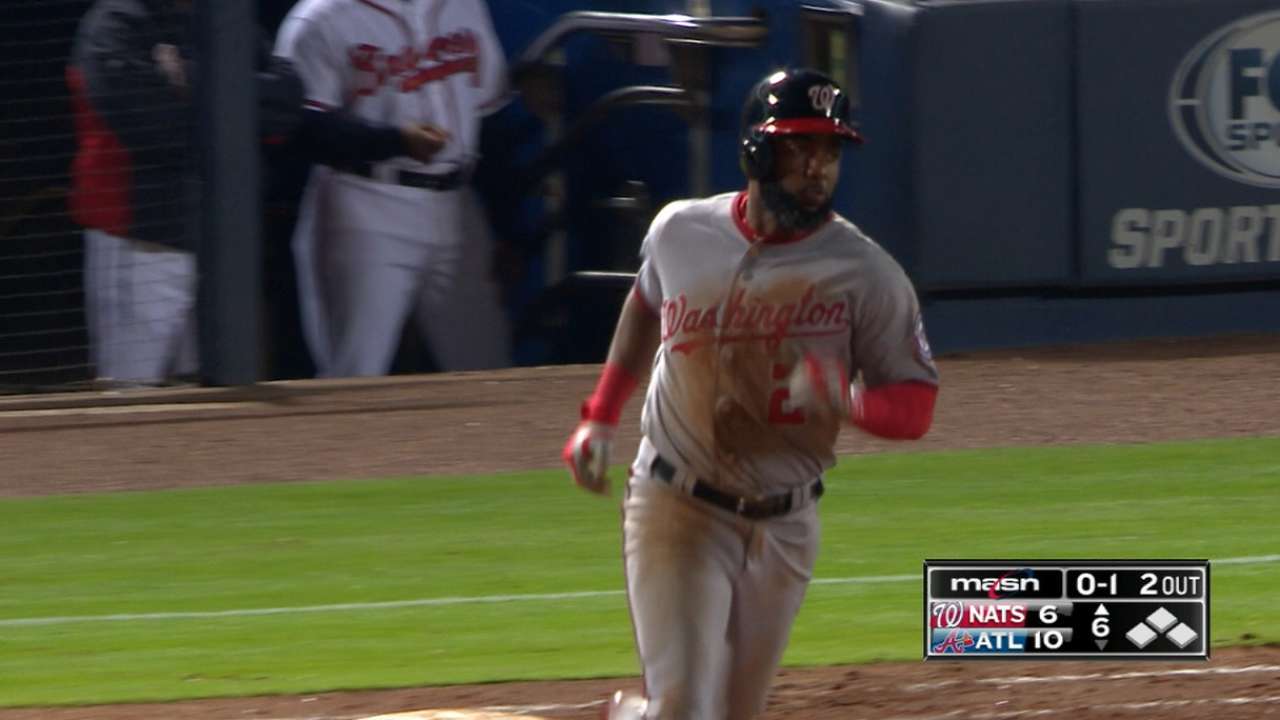 Alex Guerrero, third baseman (Dodgers): Guerrero has registered just 25 at-bats this season, but mixed-league owners should add him anyway. The 28-year-old is hitting .440 with five homers, and the Dodgers are in need of offensive difference-makers due to the absence of injured outfielders Yasiel Puig and Carl Crawford. Guerrero should be stashed on the bench in all leagues, as he could be a fantasy force as soon as he earns a regular job.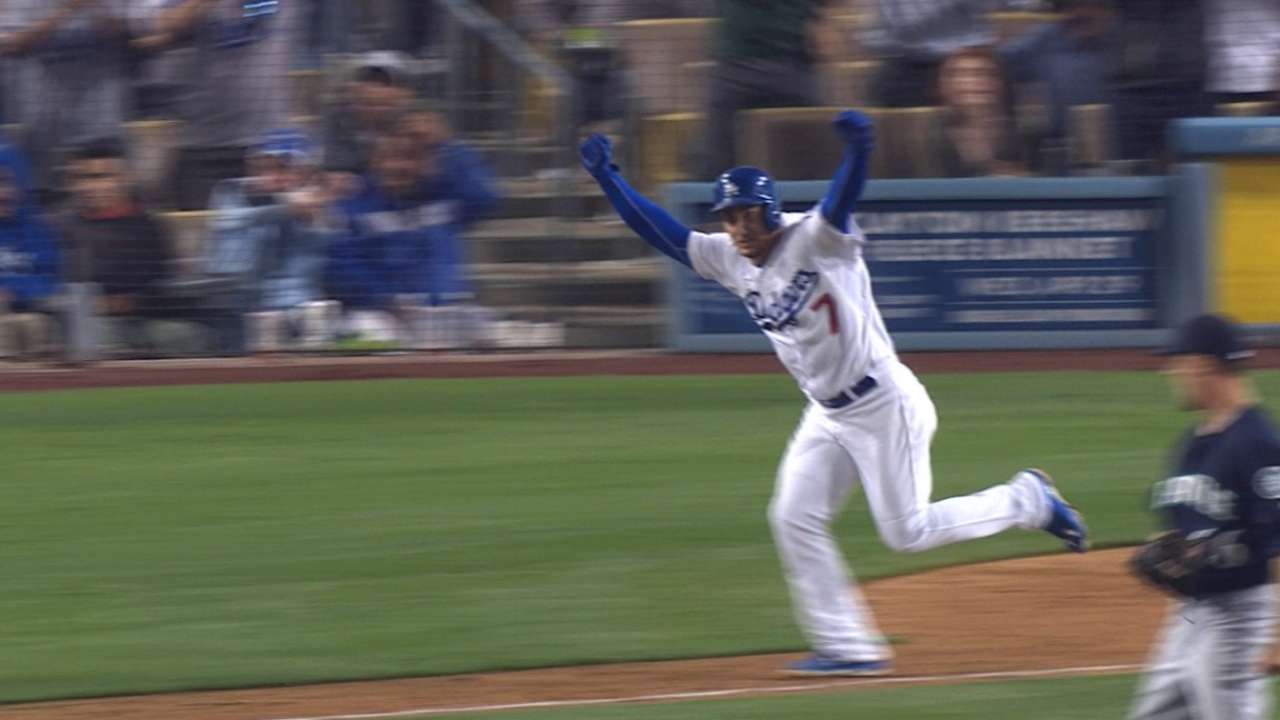 Curtis Granderson, outfielder (Mets): Largely due to a .372 on-base percentage and a spot at the top of the lineup, Granderson has scored 14 runs across 21 games. The 34-year-old has ripped just one homer, but his current 3.1 HR/FB percentage is below his 11.3 career mark and should increase. He is not a flashy waiver-wire addition, but Granderson could be a useful source of runs, homers and steals.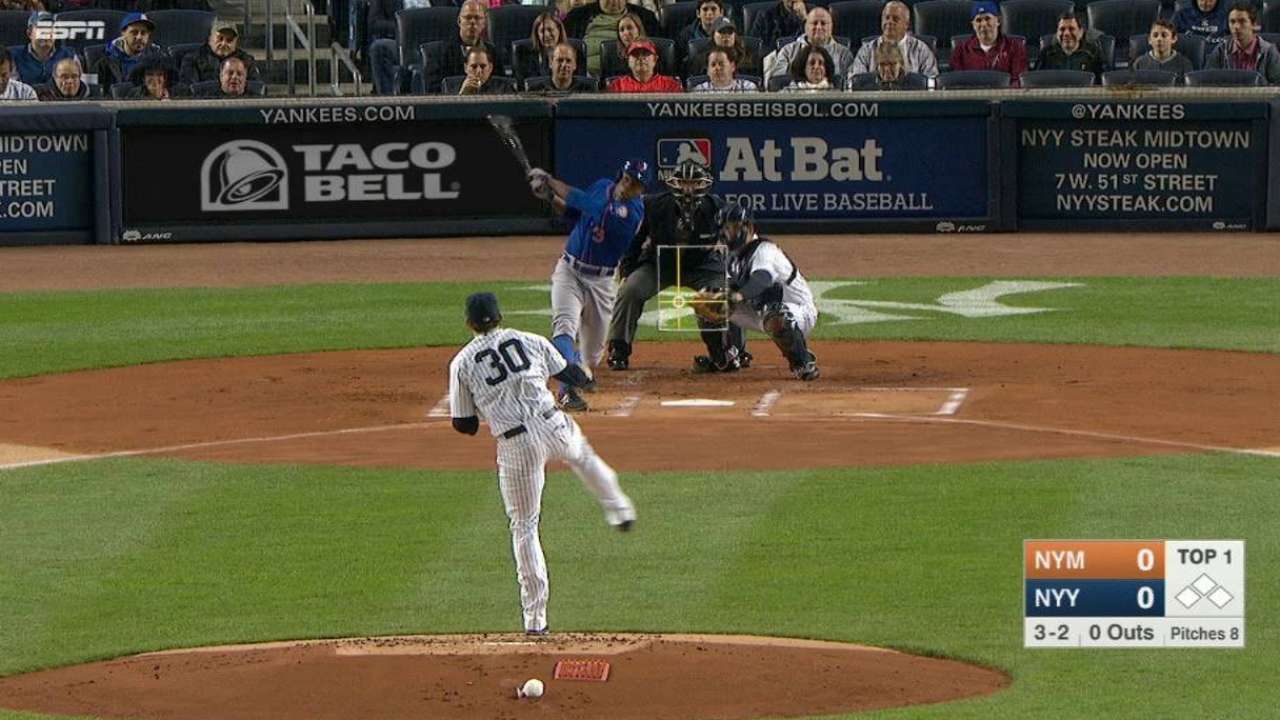 Nori Aoki, outfielder (Giants): By hitting .306 with a .392 on-base percentage in 2015, the speedster has earned regular work at the top of the Giants' lineup. Aoki could maintain that prominent role all season, as he is a career .288 hitter with a .355 OBP. Moreover, the outfielder has flashed the speed that teams seek from a leadoff man, swiping six bases in 21 games this year after averaging 22.3 steals per season from 2012-14. With on-base skills and the ability to contribute with his legs, Aoki could be a useful asset in deep mixed formats.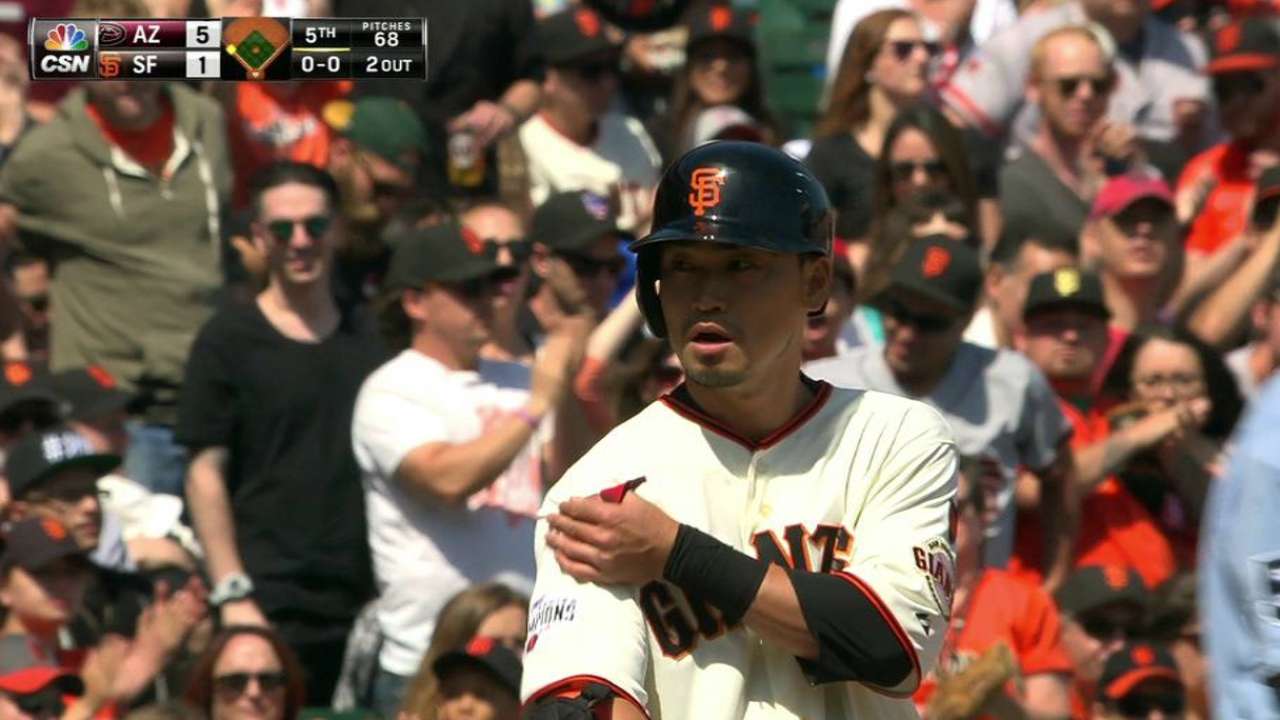 Aaron Harang, starter (Phillies): The right-hander is likely not a long-term fantasy asset, but he has had great success in April (1.37 ERA, 0.80 WHIP). Harang is scheduled to make a pair of starts next week, with one coming at spacious Turner Field vs. the Braves and the other at home against the Mets. The 36-year-old has already faced those clubs this season, and he limited them to a collective one run on six hits across 14 innings. Mixed-league owners should take a chance on Harang in hopes the right-hander can provide double-digit whiffs and a win in the next stanza.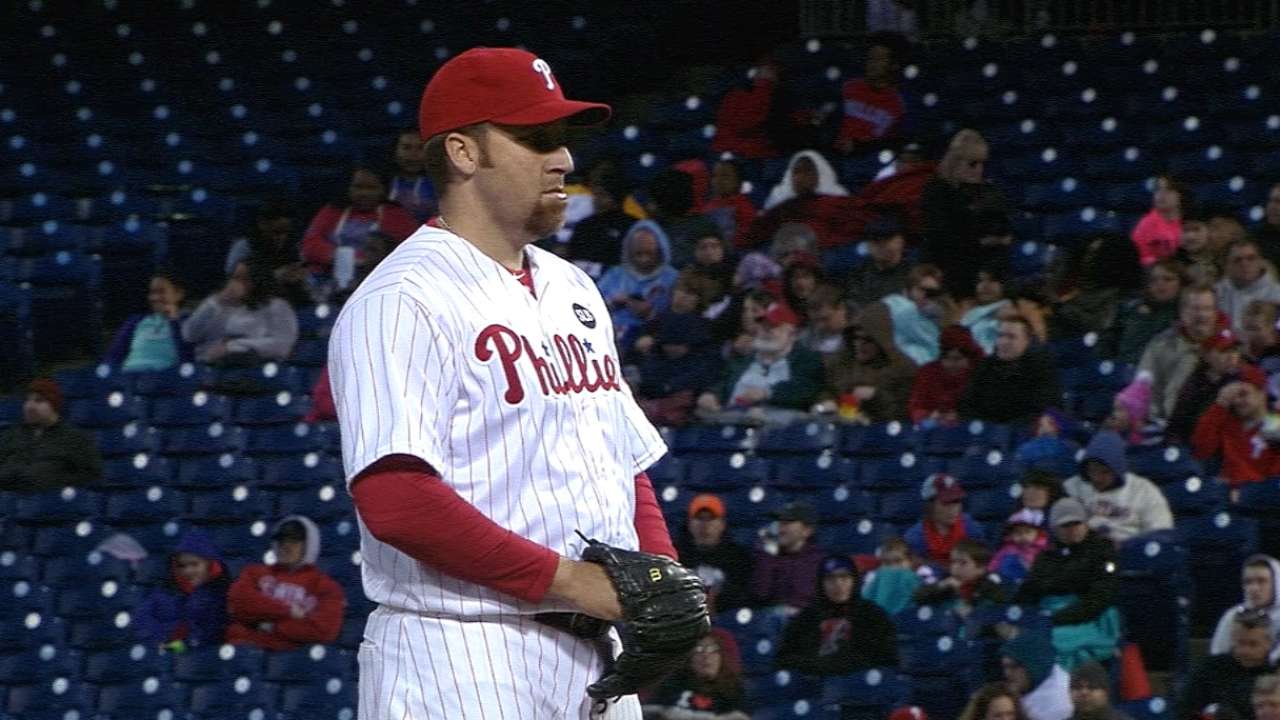 David Phelps, starter (Marlins): Phelps flashed potential during his three years with the Yankees, but he could not find consistent success as a starter against powerful American League offenses. Now in the Senior Circuit, the right-hander will arguably not face an intimidating lineup in his new division, and he should benefit from working at a pitcher-friendly home park. Phelps has made three starts with the Marlins -- all against NL East foes -- and he has allowed three runs across 17 2/3 innings. He could help mixed-league owners next week when he makes a pair of road starts at pitcher-friendly venues -- Washington and San Francisco -- and the chance exists that he will have long-term value.
Jesse Hahn, starter (A's): Due to the combination of a low 2015 strikeout rate (2.6 K/9) and a blister on his right hand, Hahn has generated little buzz in fantasy circles despite posting a 2.12 ERA and a 0.94 WHIP across three starts. But his strikeout rate should improve, as the right-hander accumulated 70 whiffs across 73 1/3 innings last season with the Padres. Hahn should be active in most leagues next week when he makes a pair of road starts at two pitcher-friendly parks -- Target Field and Safeco Field.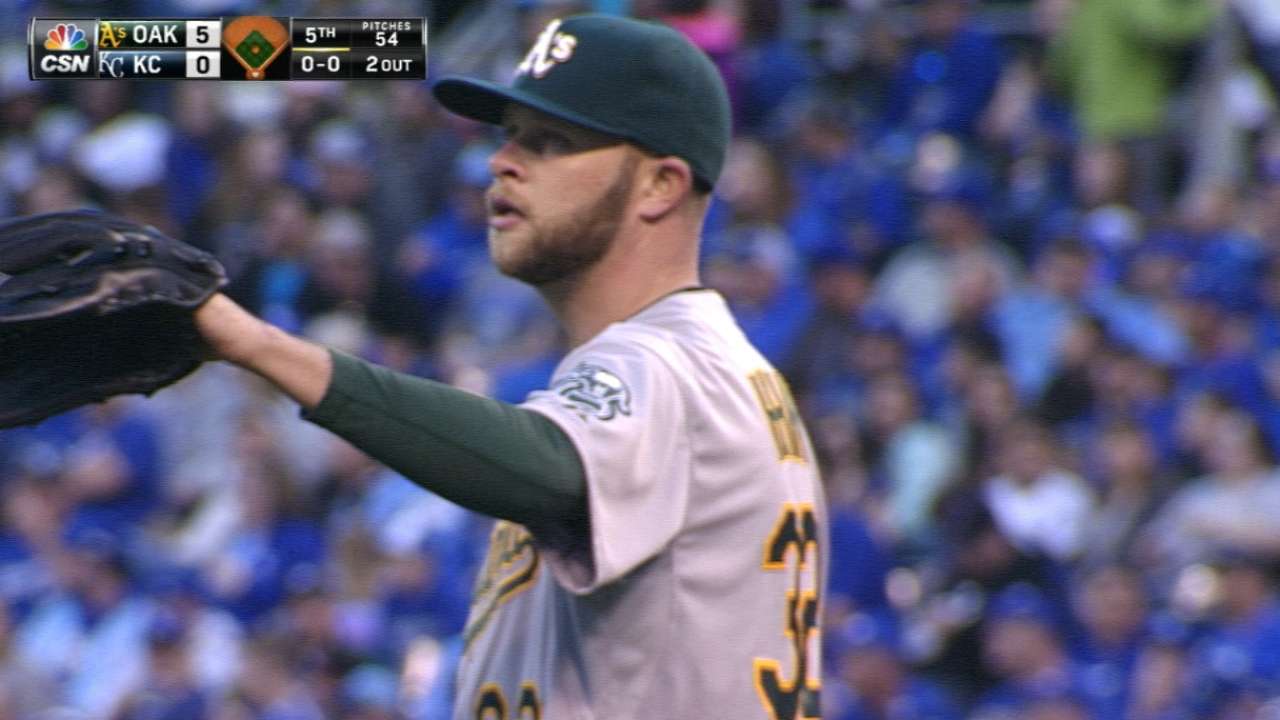 Brett Cecil, reliever (Blue Jays): After youngster Miguel Castro proved too green to handle the ninth inning, Blue Jays manager John Gibbons put Cecil back into the closer's role. The left-hander may not be able to thrive in the role on a long-term basis, as he has compiled a 4.40 ERA and a 1.38 WHIP during his career. However, fantasy owners who are in search of May saves could add Cecil and hope that he can protect the leads produced by Toronto's powerful offense.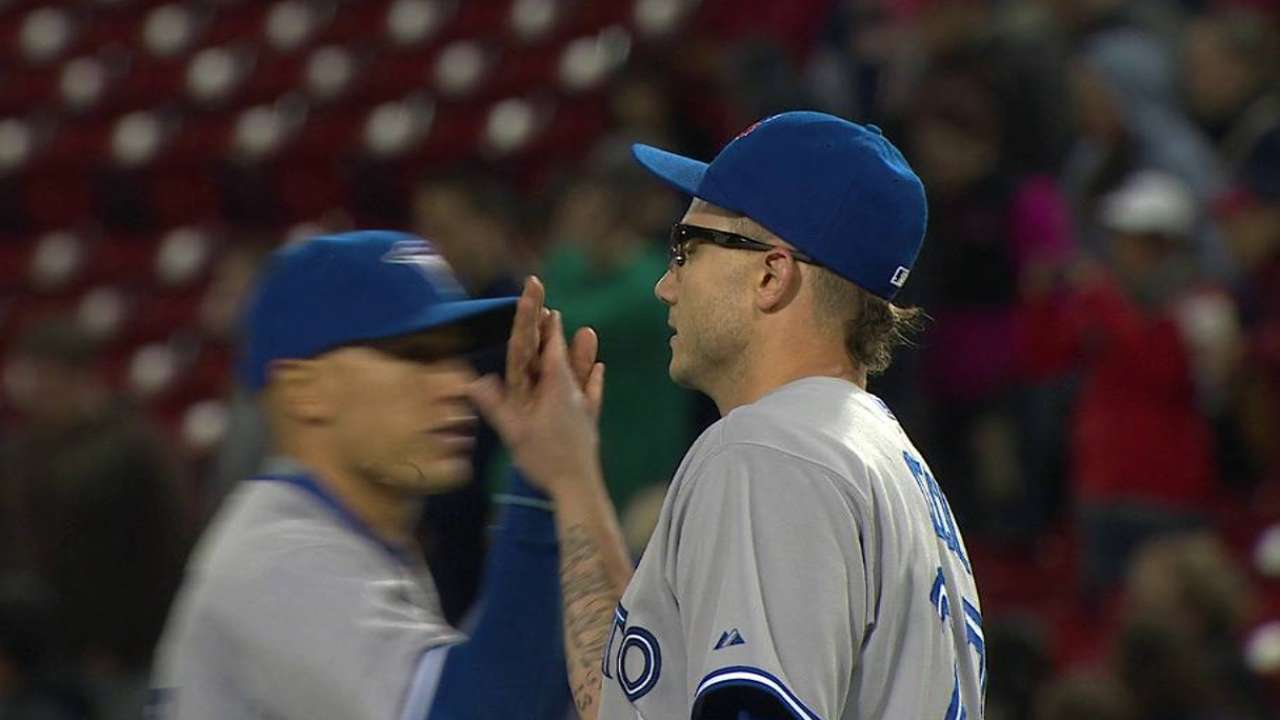 Yimi Garcia, reliever (Dodgers): Until closer Kenley Jansen returns from the disabled list by the middle of May, Garcia should be the Dodgers' leading contender for save chances. The 24-year-old has compiled 18 strikeouts, a 0.84 ERA and a 0.66 WHIP across 10 2/3 innings, and he fanned 380 batters across 310 2/3 Minor League frames from 2009-14. Elite setup men such as Wade Davis and Dellin Betances were mixed-league assets last season, and Garcia could follow their lead after Jansen returns.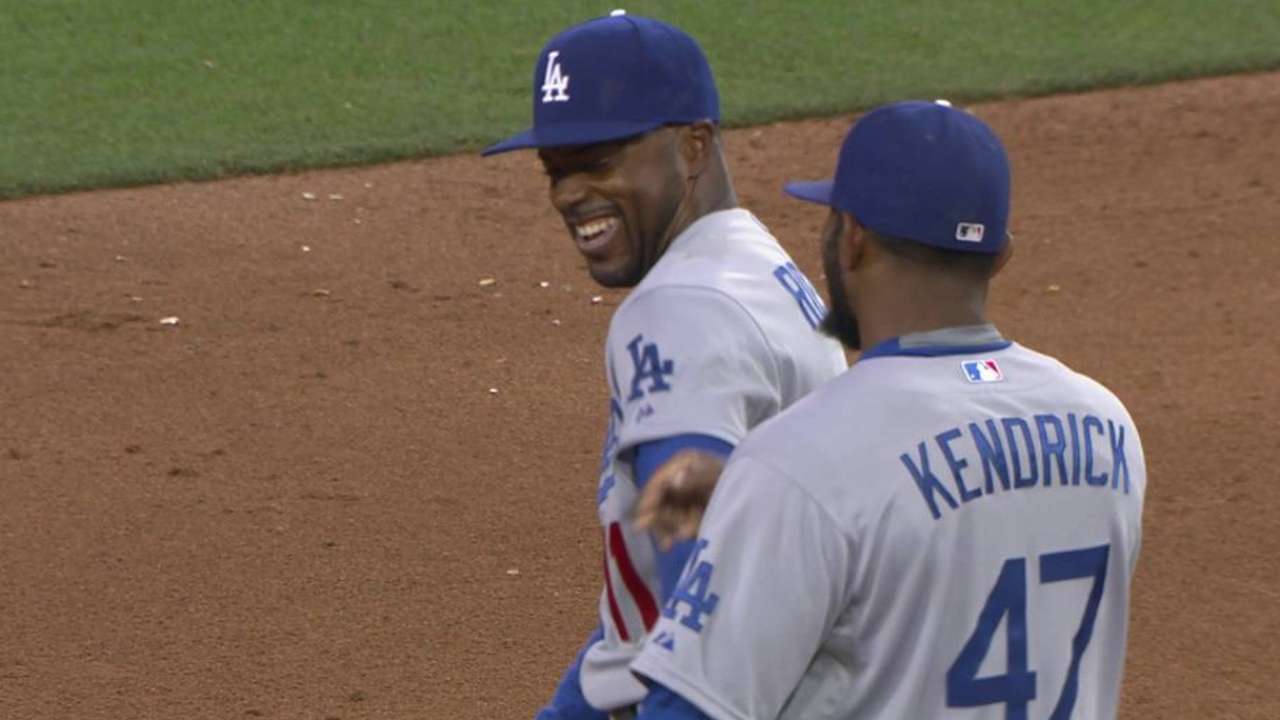 Fred Zinkie is a senior fantasy baseball writer for MLB.com. Follow him on Twitter at @FredZinkieMLB. This story was not subject to the approval of Major League Baseball or its clubs.