McClendon shuffles lineup to keep bench sharp
Seattle manager 'very impressed' with his utility players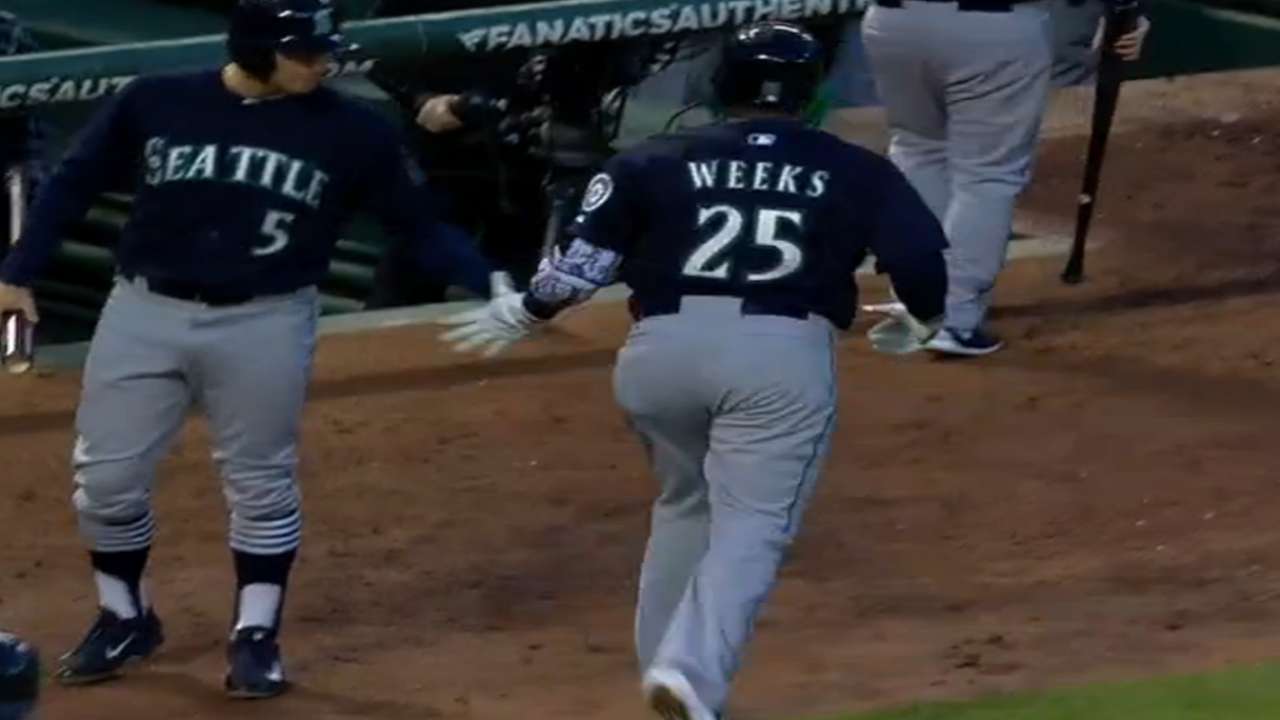 ARLINGTON -- Having been a utility player much of his own eight-year Major League career, Lloyd McClendon understands the difficulty of staying ready on the bench. So the Mariners manager has made a point this past week to get his right-handed backup players some extra at-bats so they'd have a better chance to produce when needed.
After seeing a long string of right-handed starting pitchers, McClendon went against the platoon grain and started right-handed hitters Rickie Weeks, Willie Bloomquist and Justin Ruggiano on Monday against Rangers righty Yovani Gallardo and again Tuesday and Wednesday when Seattle faced a pair of Texas southpaws.
The Mariners are now lined up to face right-handers again for all four games of their series in Houston that starts Thursday and McClendon will go back to his lefty-hitting outfield options of Dustin Ackley and Seth Smith and stick with his normal all-lefty infield after rotating Bloomquist to give Brad Miller, Logan Morrison and Kyle Seager each a day off in the Texas series.
The string of three consecutive games was welcomed by the right-handed role players.
"The biggest thing in baseball is consistency," said Weeks. "You feel a lot better when you have two, three, four games in a row to go out there and play."
McClendon feels those bench players will be sharper now as needed to pinch hit or come off the bench in the coming games.
"These three days will certainly keep them sharp for at least seven or eight days," he said. "That's what happens. When you get a chance to play guys three or four days in a row, they may not get a hit. But that seventh or eighth day [down the road], they don't feel lost at the plate and they have a chance to be productive in a big situation. But if they sit for 10 days, you don't know what you're going to get."
Since teams face far more right-handed starters than lefties, McClendon appreciates how his three right-handed options have stayed mentally sharp despite limited play this first month.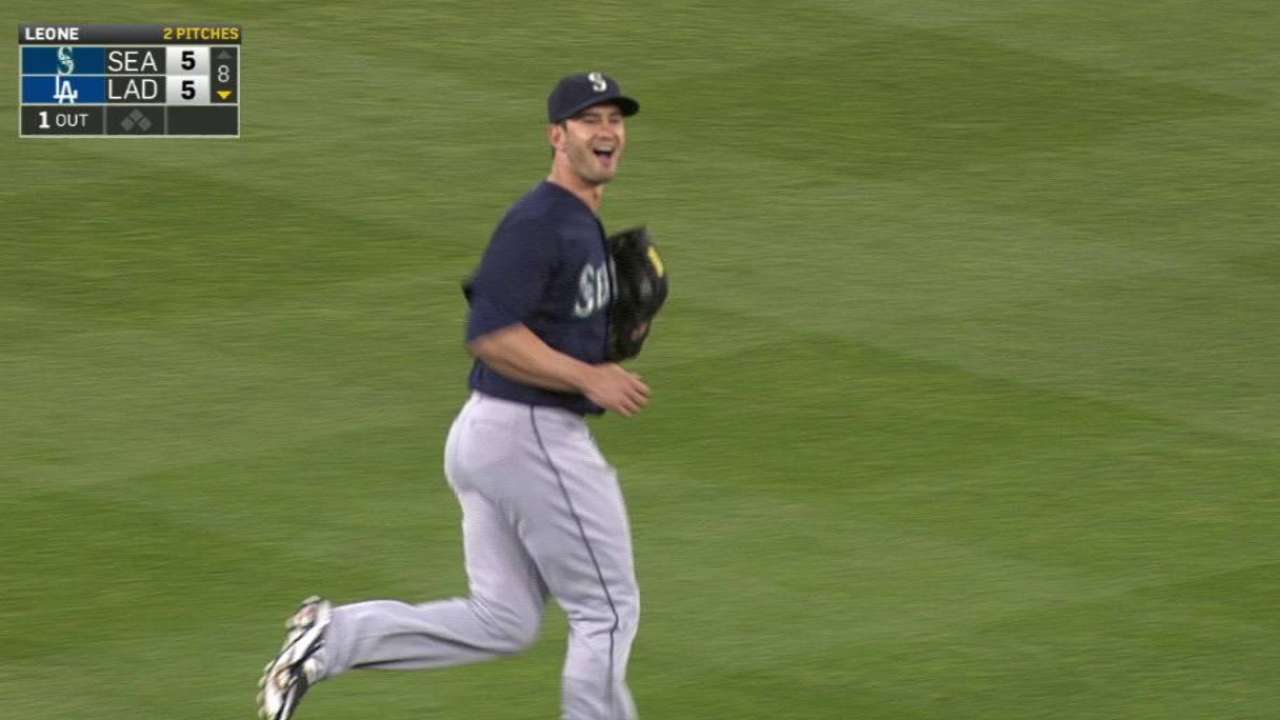 "Their frame of mind and how they go about their business to prepare has been really good," he said. "I've been very impressed with all of them. And that's what it takes. That's why I'm a big proponent of believing veteran guys make better utility players than younger players, because that role is very difficult. It's hard for young players, particularly when they're not playing, a lot of things go through their mind. And things start racing and speeding up on them."
Bloomquist and Ruggiano have been role players much of their careers. Weeks, a two-time National League All-Star for the Brewers, has had to get used to playing less the past two seasons and now is adapting to a complete utility role as he's playing left field for the first time and also doing pregame work at first base and occasionally other infield spots.
"I think it's an adjustment," McClendon said. "The biggest thing for me and my relationship with Rickie is just to be honest about where he is and what he's going to play and how he's going to play. I think he's accepted that and I'll try to hold true to my word as well."
Greg Johns is a reporter for MLB.com. Follow him on Twitter @GregJohnsMLB as well as his Mariners Musings blog. This story was not subject to the approval of Major League Baseball or its clubs.