Strikeout-artist Leathersich makes big league debut
Lefty joins Mets bullpen after posting 15.3 K's per 9 innings in Minors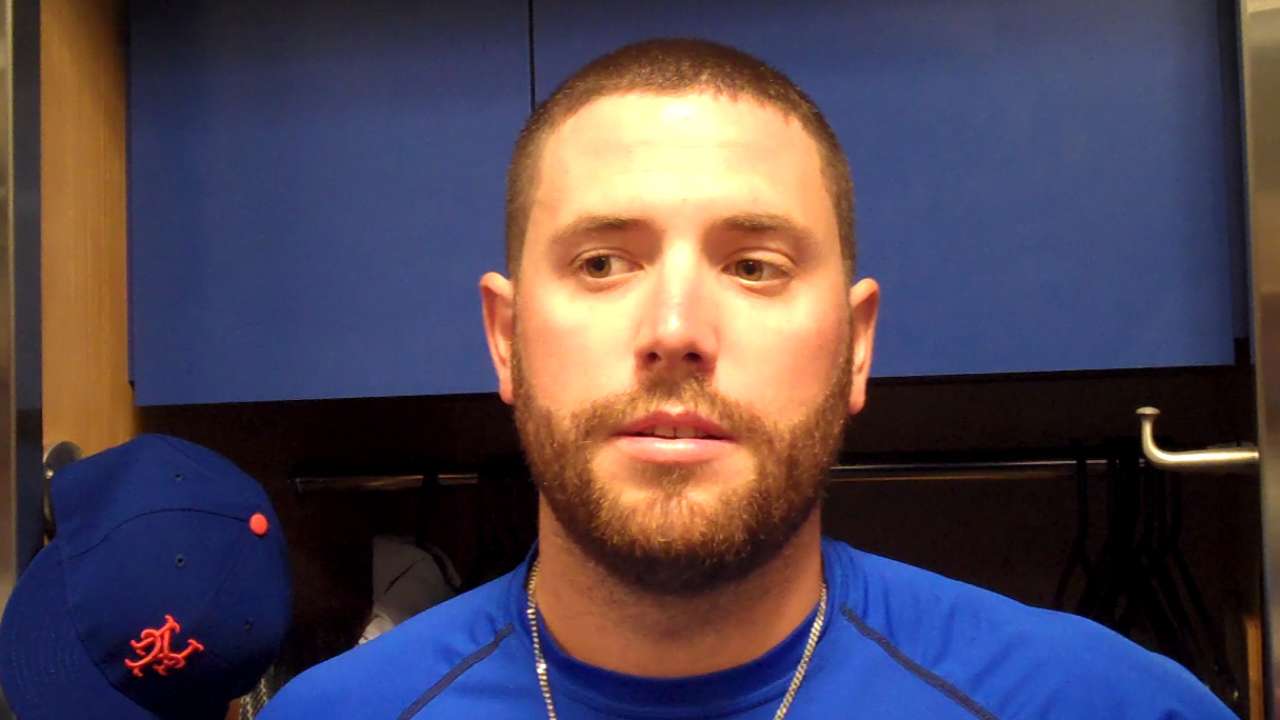 MIAMI -- The number that jumps off the page is 15.3 per nine. That is the rate at which Jack Leathersich has struck out batters in the Minor Leagues, establishing himself as one of the game's swing-and-miss kings at any level.
That it took Leathersich until almost his 25th birthday to reach the Majors was an acknowledgement that his blade has two edges. The left-hander has also walked 4.8 batters per nine across his five-season career, bedeviling the Mets with his lack of command.
Yet in an admittedly small seven-inning sample this month at Triple-A Las Vegas, Leathersich struck out 13 while walking only two. It was enough for the Mets, needing to promote a reliever who was already on their 40-man roster, to call upon Leathersich for his big league debut. The left-hander faced one batter in Wednesday's 7-3 loss to the Marlins, allowing a single that turned into an out on the basepaths.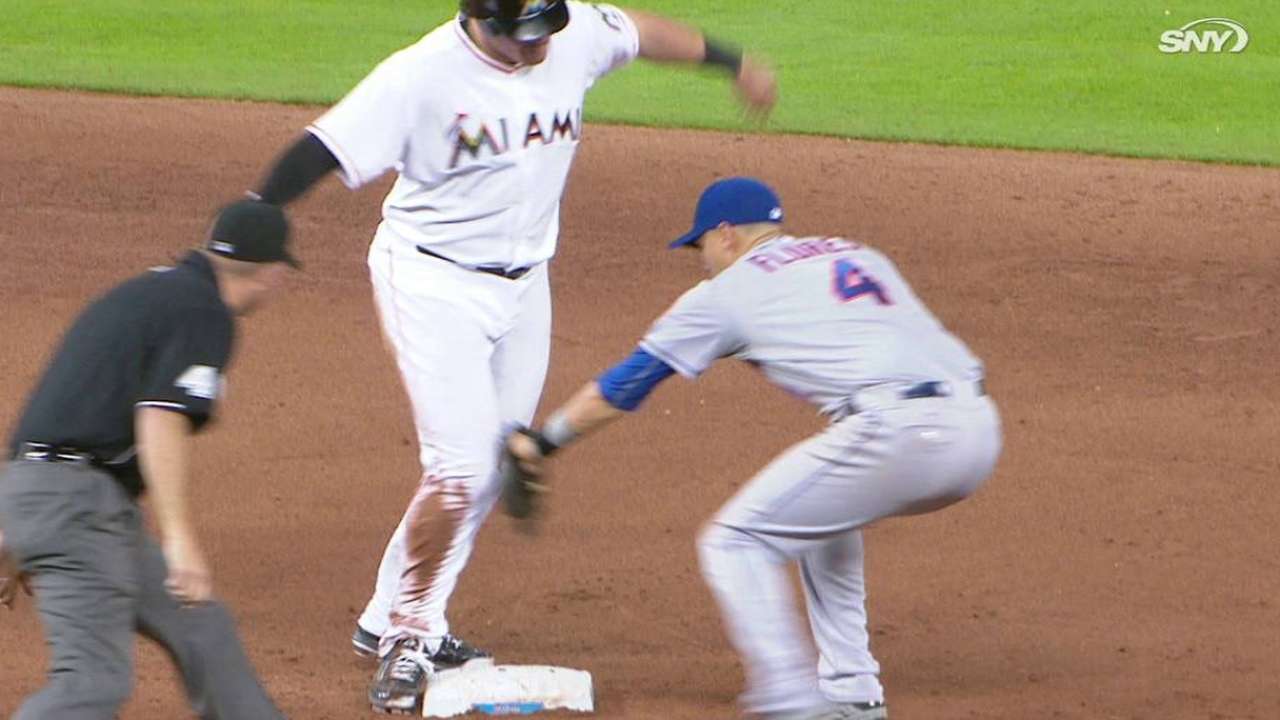 "It was definitely a surprise," said Leathersich, who arrived in the clubhouse Wednesday afternoon. "It was awesome. It was a dream come true. I'm happy to be up here and definitely try to help them win some games."
Leathersich -- ranked among the Mets' top prospects -- credits his recent run of success to a pair of conversations this spring. One was with former Mets closer Bobby Parnell, who also struggled to harness his swing-and-miss stuff early in his career before developing into a solid big league reliever. The other was with Mets Hall of Famer John Franco, who offered his criticisms after watching one of Leathersich's bullpen sessions.
"I just made a lot of adjustments," Leathersich said. "I figured out that what I was doing in the past wasn't working. It worked at Double-A and the lower levels, but then it didn't work at Triple-A. So then I had to make an adjustment. I'm obviously far from perfect, but I'm going to keep working at it. I'm going to keep throwing strikes and trying to get people out."
Even with success, Leathersich's stay may be temporary. The Mets already have two left-handers in their bullpen in Sean Gilmartin and Alex Torres, and will need to cut a reliever when third baseman David Wright returns from the disabled list -- if not before. As the last man up, Leathersich appears most vulnerable.
But at least in the interim, the Mets are intrigued by what they have. The organization has long considered Leathersich, general manager Sandy Alderson's fifth-ever Draft pick with the Mets in 2011, a future talent in the bullpen. Now is his opportunity to prove it.
"We hope it continues up here because he's certainly got a good arm," manager Terry Collins said. "If he's throwing strikes, there will be some spots to use him."
Anthony DiComo is a reporter for MLB.com. Follow him on Twitter @AnthonyDiComo and Facebook. This story was not subject to the approval of Major League Baseball or its clubs.