Wright takes BP; return for weekend uncertain
Mets taking conservative route with third baseman's hamstring strain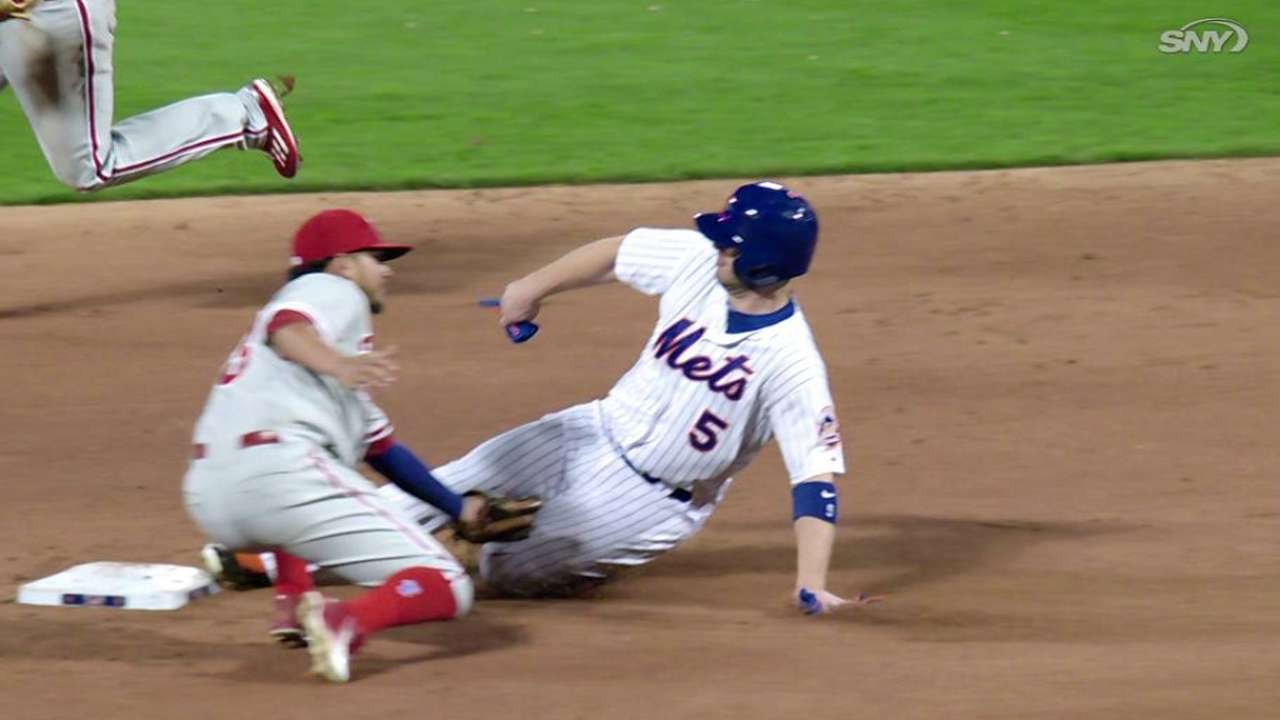 MIAMI -- Third baseman David Wright continues inching back from the strained right hamstring that has claimed most of his April, taking live batting practice Wednesday for the first time since his injury. Wright also began moving laterally while fielding grounders, in addition to his regular running program. He has yet to attempt cuts or baserunning drills.
Though the Mets still hope Wright can return to active duty as soon as this weekend, his recovery could take a full week longer than that. Because the Mets have two off-days next week at Citi Field, the team may urge Wright -- unless he is completely healthy going into next week -- to skip their May 5 and 6 games against the Orioles, giving him four extra days of rest.
Wright has not played since straining his hamstring on April 14.
"Historically we've been pretty conservative, especially early in the season with a guy like this," Mets assistant general manager John Ricco said. "They have a set progression that he's got to go through, and it's fairly painstaking."
In Wright's absence, third baseman Eric Campbell has hit .222 with one home run in 14 games. Campbell went 0-for-2 in Wednesday's 7-3 loss to the Marlins and is in a 2-for-16 funk. Wright was batting .333 with one home run at the time of his injury.
In the short term, the Mets are proceeding with a four-man bench, recalling reliever Jack Leathersich on Wednesday instead of a position player. Ricco would not commit to the Mets keeping their roster that way until Wright returns, indicating that they could call up a middle infielder such as Wilfredo Tovar or Dilson Herrera if the club endures bench problems later this week. That decision will also depend on how quickly Wright is progressing.
"We'll see how he does by the end of the week," Mets manager Terry Collins said.
Anthony DiComo is a reporter for MLB.com. Follow him on Twitter @AnthonyDiComo and Facebook. This story was not subject to the approval of Major League Baseball or its clubs.