After rough stretch, Padres looking ahead to May
Wednesday's loss drops San Diego below .500, but Kemp and Co. remain optimistic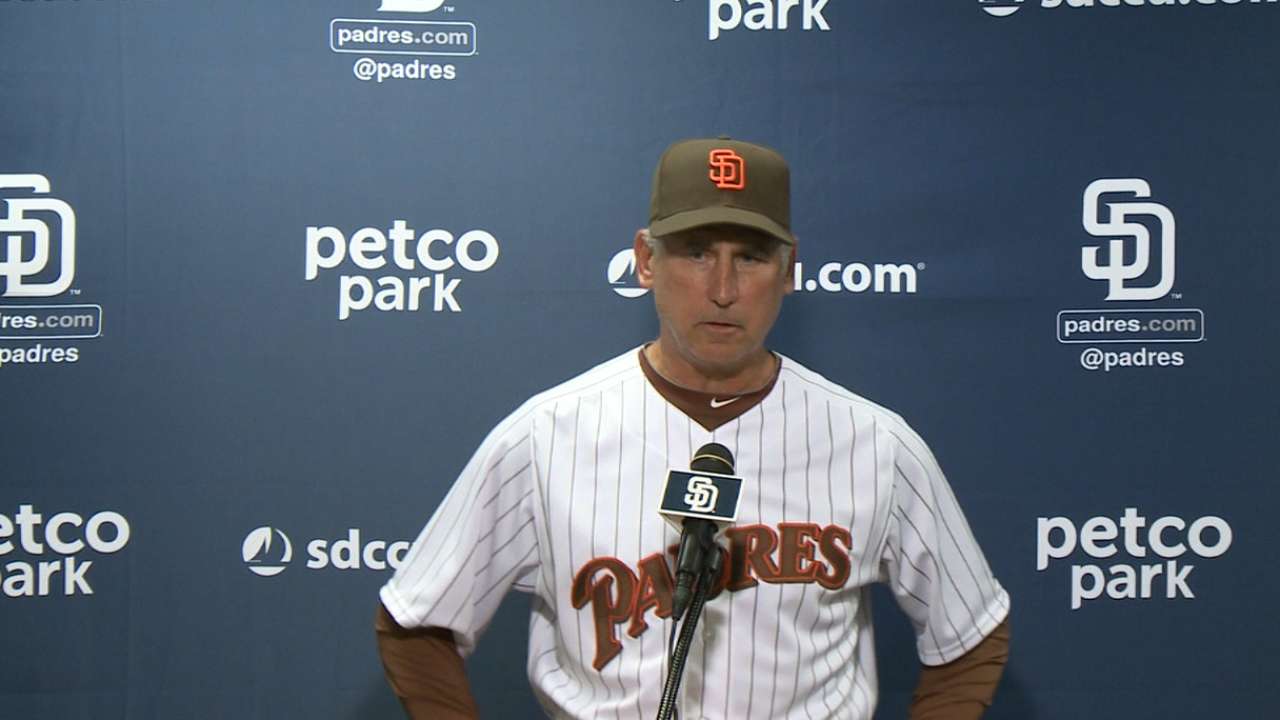 SAN DIEGO -- The first month of the season has, really, almost felt like two different months for Padres right fielder Matt Kemp.
"In the beginning, it was good; we were playing really good baseball. Toward the end of the month, we got a little lackadaisical, started not playing good baseball," Kemp said. "I think we are pretty much even."
Kemp's overall take of the Padres after one month -- the team is off on Thursday -- is still one filled with more hope than concern.
"We're not buried. We're not out of it," Kemp said. "We need to pick it up. This last week and a half has not been so good."
That much was evident during Wednesday's 7-2 loss to the Astros, who swept the Padres at home and finished off San Diego's rough 1-5 homestand. The Padres (11-12) have dropped seven of their last eight games.
The team will have just its second off-day of the season on Thursday, and center fielder Wil Myers said he knows exactly how he'll spend it.
"I'm not going to do anything," Myers said. "I think this day off tomorrow is going to be really good for us, kind of relax and clear your mind."
On Friday, the Padres will open a three-game series against the Rockies at Petco Park, and they will be hoping for -- counting on -- better pitching, especially from the bullpen. While the Padres' starters entered Wednesday with the fifth-best ERA (3.46) in the league, they ranked 14th out of 15 teams in bullpen ERA (4.98). The team had also made the fourth-most errors (17) in the NL.
"You've seen us get off to a really good start [at] 10-5. And we've had a tough week. But I think we've seen some offense, we've seen some good pitching and we've seen some pitching that hasn't been so good lately, especially out of the bullpen," said Padres manager Bud Black.
San Diego led the National League in runs (103) through Tuesday, and the club had hit the third-most home runs (23). But of late, the bullpen hasn't been able to keep the team in games.
"We have to clean it up a little bit," Black said.
The Padres were outscored, 30-9, by the Astros in this series, and the bullpen bore the brunt of the runs. Closer Craig Kimbrel got into only his second game since April 21 to get some work on Wednesday, and he allowed a career-high three runs while getting one out.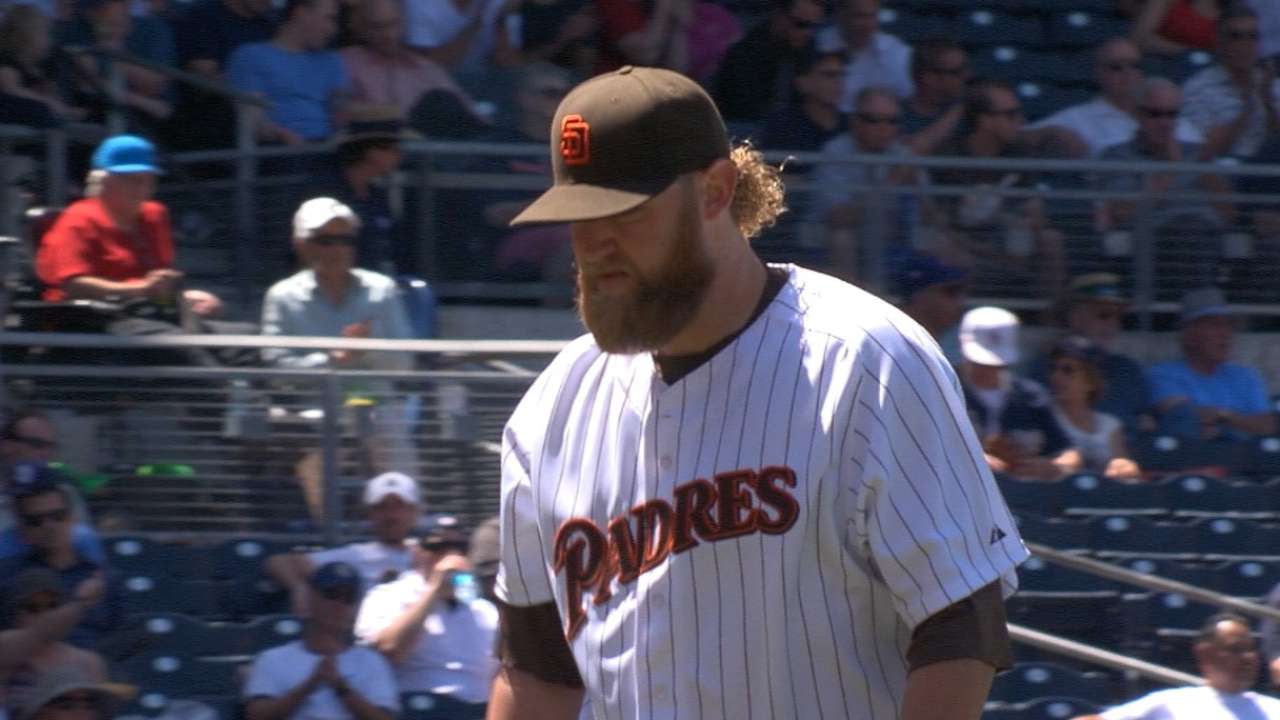 Starting pitcher Andrew Cashner, who struck out 10 in seven innings, is sure there are better days ahead for the Padres.
"We've hit when he haven't pitched, and pitched when we haven't hit. It's a tough first month. We're one game under .500. Considering the teams that have been here, it's a positive start. It's something to build off," Cashner said.
"We haven't put ourselves in too much of a hole. This team is better than we've been playing. I think you have yet to see us pitch the way we're capable of pitching."
Corey Brock is a reporter for MLB.com. Keep track of @FollowThePadres on Twitter. This story was not subject to the approval of Major League Baseball or its clubs.