Braves want Teheran to dial up more fastballs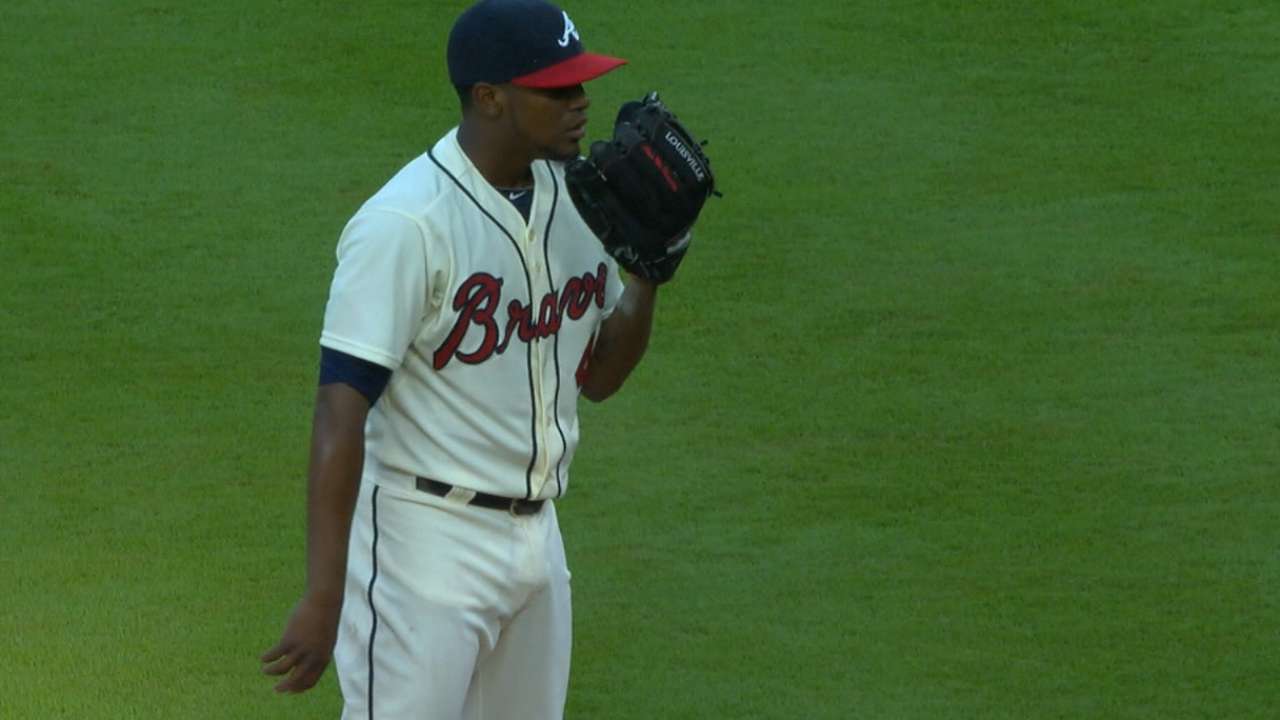 ATLANTA -- As Braves manager Fredi Gonzalez, pitching coach Roger McDowell and Julio Teheran watched video of Teheran's most recent starts on Wednesday afternoon, they determined that the young right-hander needs to get back to relying on his fastball.
Teheran has utilized his fastball with less than 50 percent of his pitches in two of his past three starts, including Tuesday night's outing, during which he allowed the Nationals seven runs (three earned) and 10 hits over 5 2/3 innings.
This recent trend has gone against the norm for Teheran, whose fastball accounted for 60.9 percent of the pitches he threw during last year's All-Star season. But the recent fastball reduction does not necessarily explain why the 24-year-old right-hander has allowed a career-high four home runs (April 17 in Toronto), matched a career-high five walks (April 23 in New York) and came within one of his career-high hit total (Tuesday night) within his past three starts.
Teheran's fastball accounted for less than 50 percent of his pitches in just two of his 33 starts last year, but he fared well in both outings. In those two instances, he limited the Brewers to two runs over six innings on Opening Day and surrendered just one run over eight innings against the Phillies on June 16.
Thus throwing a higher percentage of fastballs might not completely solve the recent woes experienced by Teheran, who according to BrooksBaseball.net, induced a whiff with just two of the 19 fastballs that the Nationals swung at on Tuesday night.
"I don't know what I'm doing different," Teheran said. "Maybe I'm not mixing my pitches the right way."
Fortunately, it appears that Teheran is healthy. There was some concern when his average fastball velocity was 89.6 mph as he pitched amid windy conditions that affected his grip last week in New York. But during Tuesday's outing, his four-seam fastball topped out at 94.9 mph and his average fastball velocity sat at 92.5 mph.
"He assured me his health is not an issue, so we've got to get back to some of the other stuff, and I think some of the percentages of fastball to breaking ball was not good enough," Gonzalez said. "Less than 50 percent fastball for a guy that, that's what he throws, that's not good enough. We need to do better than that."
Mark Bowman is a reporter for MLB.com. This story was not subject to the approval of Major League Baseball or its clubs.