Pirates need to work to stop opponents in their tracks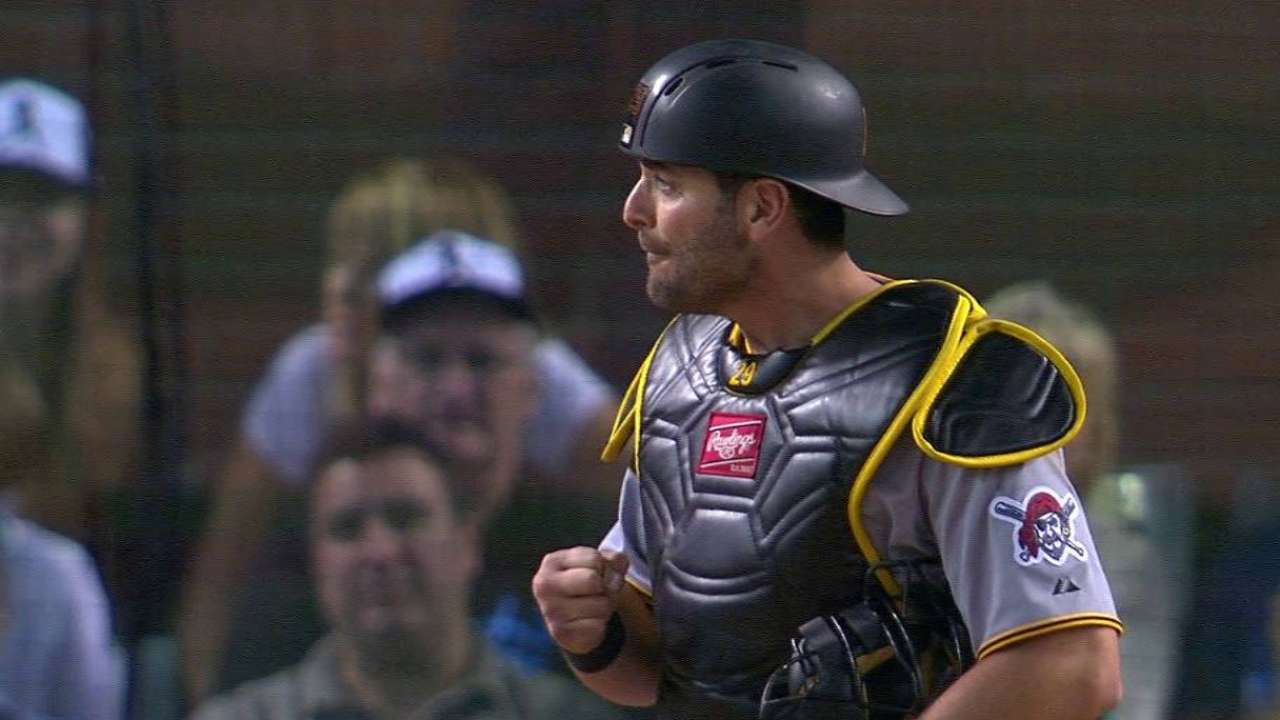 CHICAGO -- Controlling the running game had been an issue for the Pirates, but the Cubs' five-steal performance on Tuesday turned it into a talking point for manager Clint Hurdle on Wednesday.
Four of the Cubs' five stolen bases in Tuesday's 6-2 win came in the fourth inning on a pair of double steals with Francisco Cervelli behind the plate.
"That's something you don't want to see at any level," Hurdle said.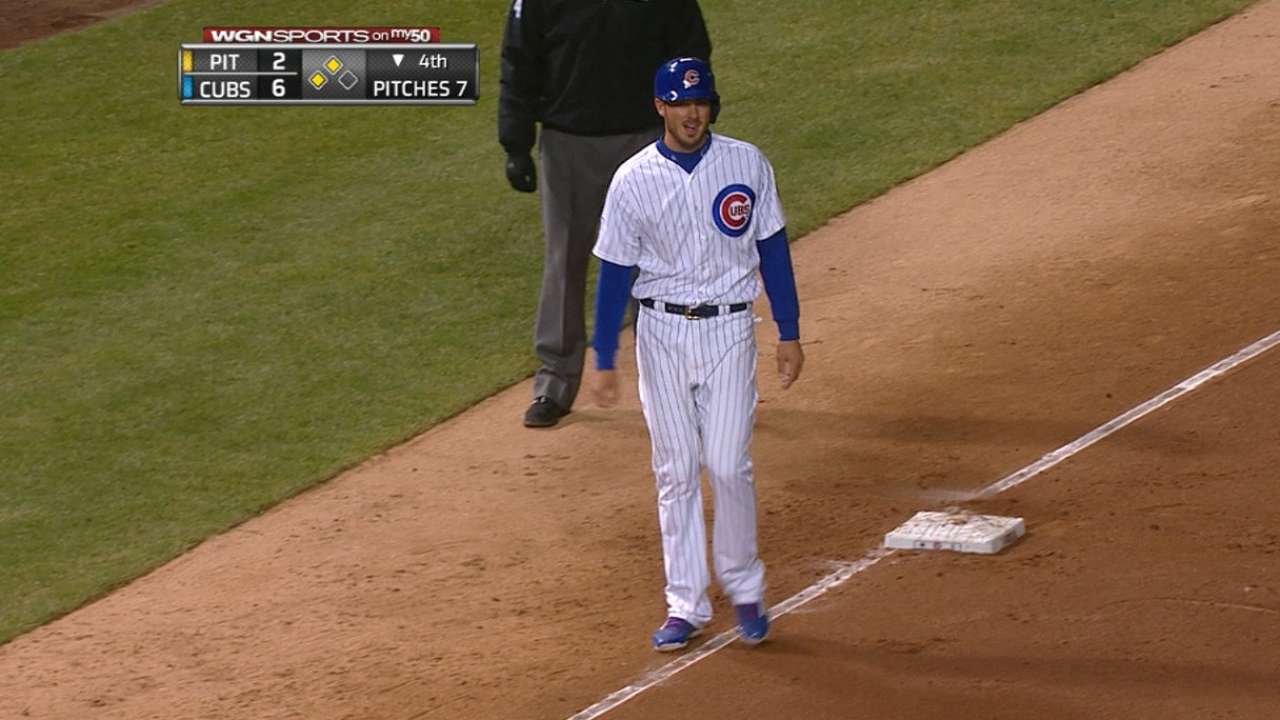 Last year the Pirates caught 49 would-be basestealers, the second-highest total in the Majors. Russell Martin threw out 39 percent of those who attempted to steal against him.
So far this season, Cervelli has struggled to replicate Martin's success in that area, and he has thwarted only five of 26 attempts.
Then again, it was only Saturday that Cervelli was pumping his fist and being credited with a huge play after throwing out D-backs shortstop Nick Ahmed at second base in the ninth inning of a 2-1 win.
"They came in bunches," Hurdle said. "We were talking about a big throw the other day in Phoenix. We're a very reactive society."
That said, Hurdle admitted that Tuesday's performance rightfully created concerns about the Bucs' ability to slow down opposing baserunners, especially in a division that features Reds speedster Billy Hamilton and an athletic young Cubs team.
"We're aware of the running game. We want to make sure we pay attention to it. There's some keys that we're going to do better," Hurdle said. "The game brings specific attention to a certain area. This is an area that a couple guys had to wear last night."
The onus for fixing the problem doesn't just fall on the catchers. Hurdle has been pleased with the way Cervelli and Chris Stewart have thrown out runners when they've been given an opportunity to do so.
Those opportunities are often created by pitchers neglecting to hold runners or being too slow to the plate to give the catcher a chance to make a throw.
It's also the responsibility of the middle infielders and coaches. Given the Bucs' tendency to implement aggressive defensive shifts, the shortstop and second baseman aren't always set up with the opponent's running game in mind.
"Sometimes we're not in the most premier positions to hold runners based on where we need to be to be defensively, to cover the lanes that we need to be in," Hurdle said. "It's a combination of both, and finding out the teams that might be more aggressive. We might have to give a little bit to get a little bit."
Adam Berry is a reporter for MLB.com. Follow him on Twitter at @adamdberry. This story was not subject to the approval of Major League Baseball or its clubs.