Along with sluggers, bottom of Tigers' order delivers
McCann, Romine combine for seven hits, four RBIs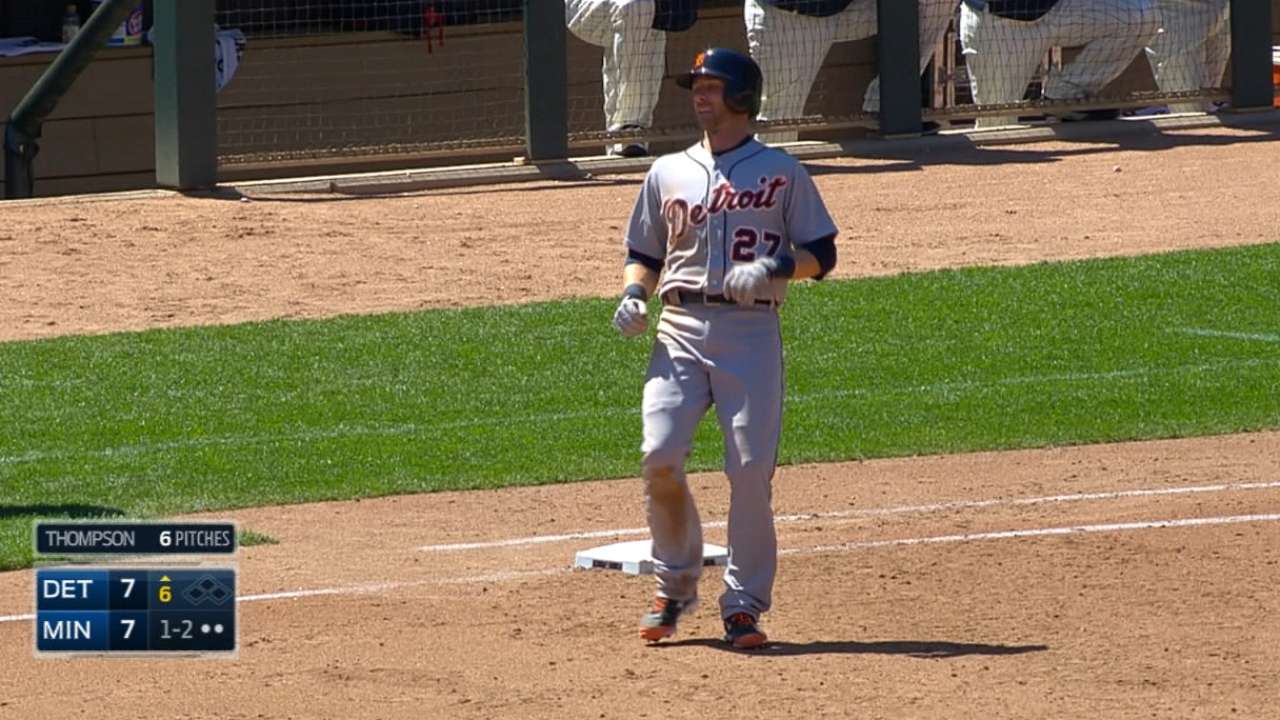 MINNEAPOLIS -- Everyone knows the Tigers have a slew of dangerous hitters in the heart of their batting order. So when the bottom of the lineup comes through the way it did on Wednesday, it's almost unfair to their opponents.
James McCann and Andrew Romine -- Detroit's No. 8 and 9 hitters -- combined for seven hits, and Romine drove in the go-ahead run in the eighth inning as the Tigers rallied for a 10-7 win over the Twins at Target Field.
"Our team has a very good idea of what each individual role is, and nobody's going up there in the 7-8-9 hole trying to hit a four-run home run," said Romine, who had his first career four-hit game. "We're just going to get on base. We've got the guys that are going to come up -- as long as we can get on, it's going to happen."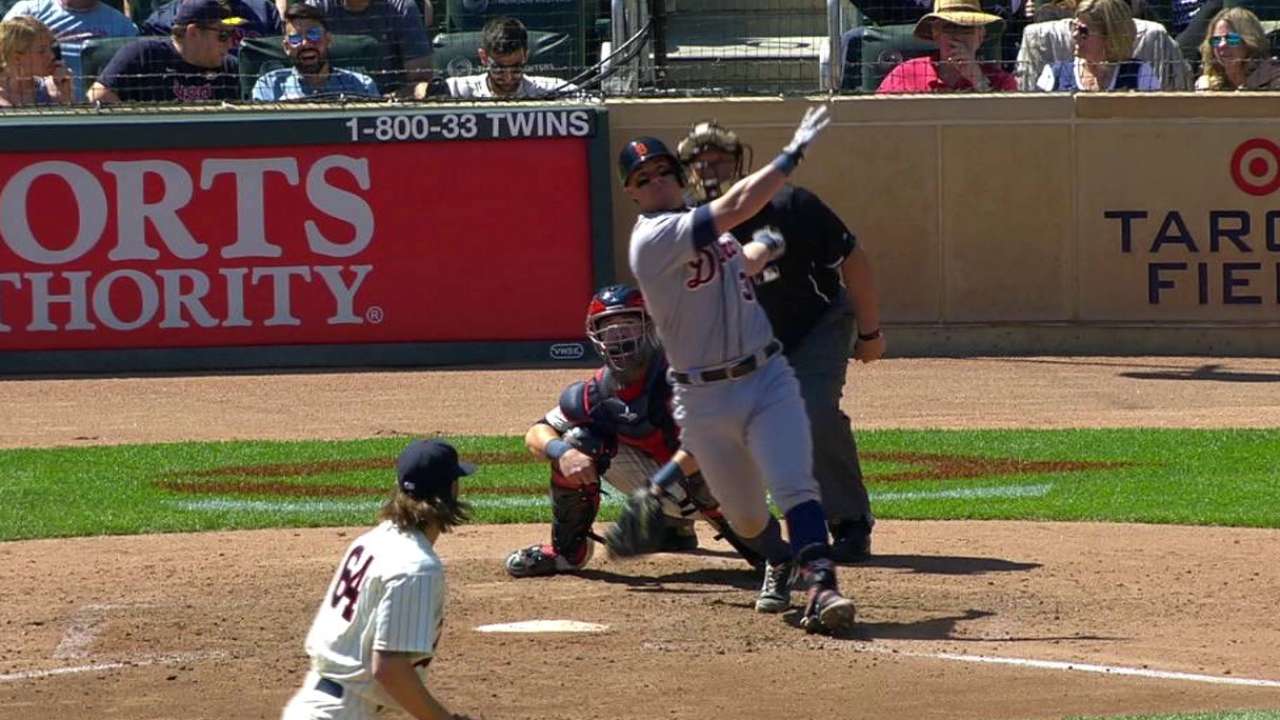 Romine hadn't started a game since April 11, but he went 4-for-4 and came up with a clutch two-out single in the eighth to drive in Yoenis Cespedes and break a 7-7 tie.
"He works his tail off every day in batting practice, and not just hitting," Tigers manager Brad Ausmus said. "He plays all over the place, so he's taking ground balls at third, short, second, first, he's in the outfield, and because of that preparation he does on a daily basis, he had a nice day and had a big hit for us."
Meanwhile, McCann went 3-for-4 with a double and his first Major League home run, a two-run inside-the-park shot that capped a four-run sixth inning and tied the game at 7.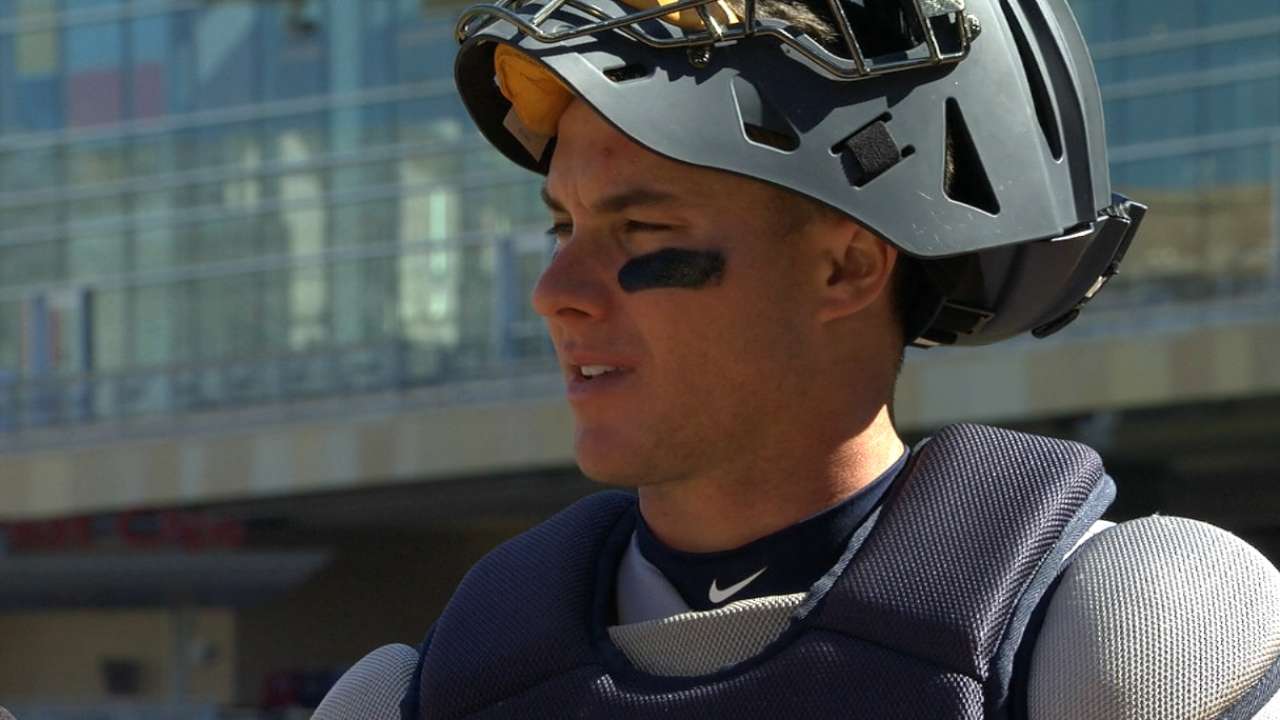 "That's just a recipe for success for our team," McCann said of the table-setters at the bottom of the order. "That's the beauty of this team -- up and down the lineup guys can hurt you left and right. That's a great thing to have."
Of course, it helps when the big guns come through, too, and they did. Miguel Cabrera hit two tape-measure homers, including a two-run shot that short-hopped the batters' eye in straightaway center that gave the Tigers some breathing room in the ninth.
Cabrera also started Detroit's comeback from a 7-3 deficit when he led off the sixth with a blast that Statcast projected at 465 feet. Two batters later, J.D. Martinez hit his sixth homer of the season, and McCann later added his memorable moment.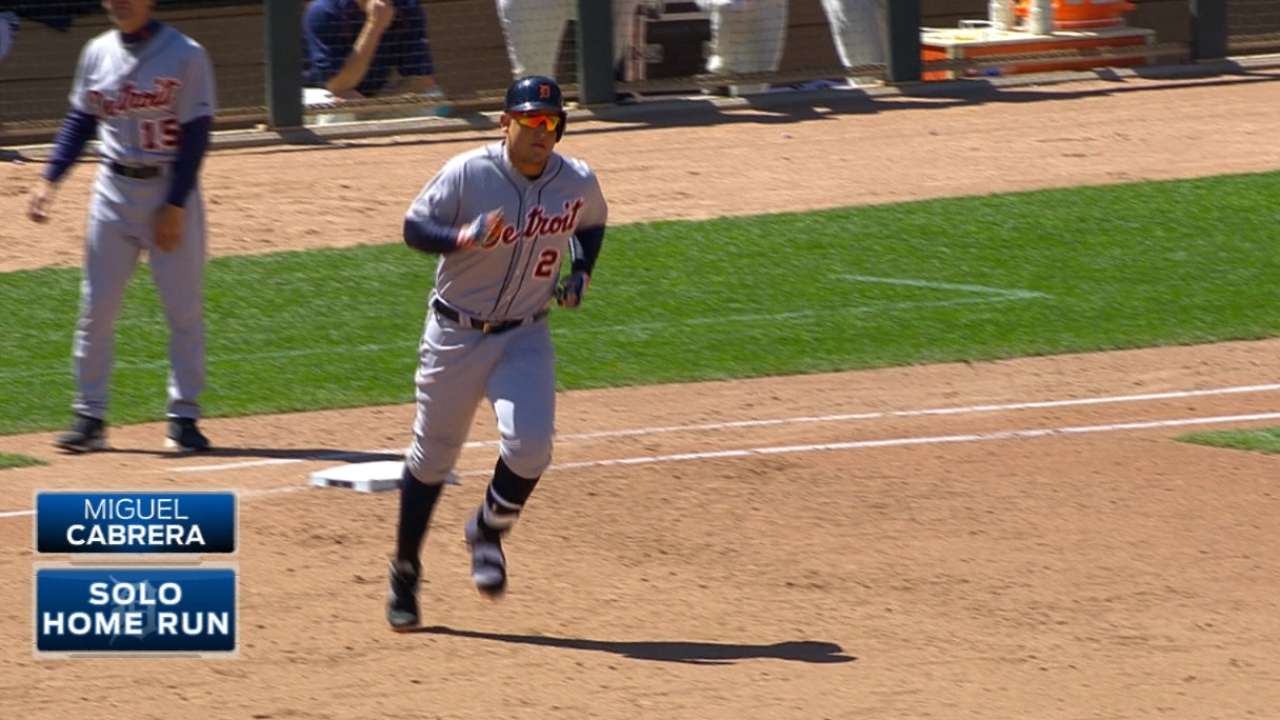 "We're always in a game," second baseman Ian Kinsler said. "I think it helps our pitchers that they understand that as long as they can keep us close and keep us in the game, we've got a chance to win. We've got a chance to explode, and today we were able to do that."
Patrick Donnelly is a contributor to MLB.com. This story was not subject to the approval of Major League Baseball or its clubs.