Padres seeing Gyorko as part of a platoon, for now
Second baseman likely to see more action vs. lefties, with Solarte, Spangenberg facing righties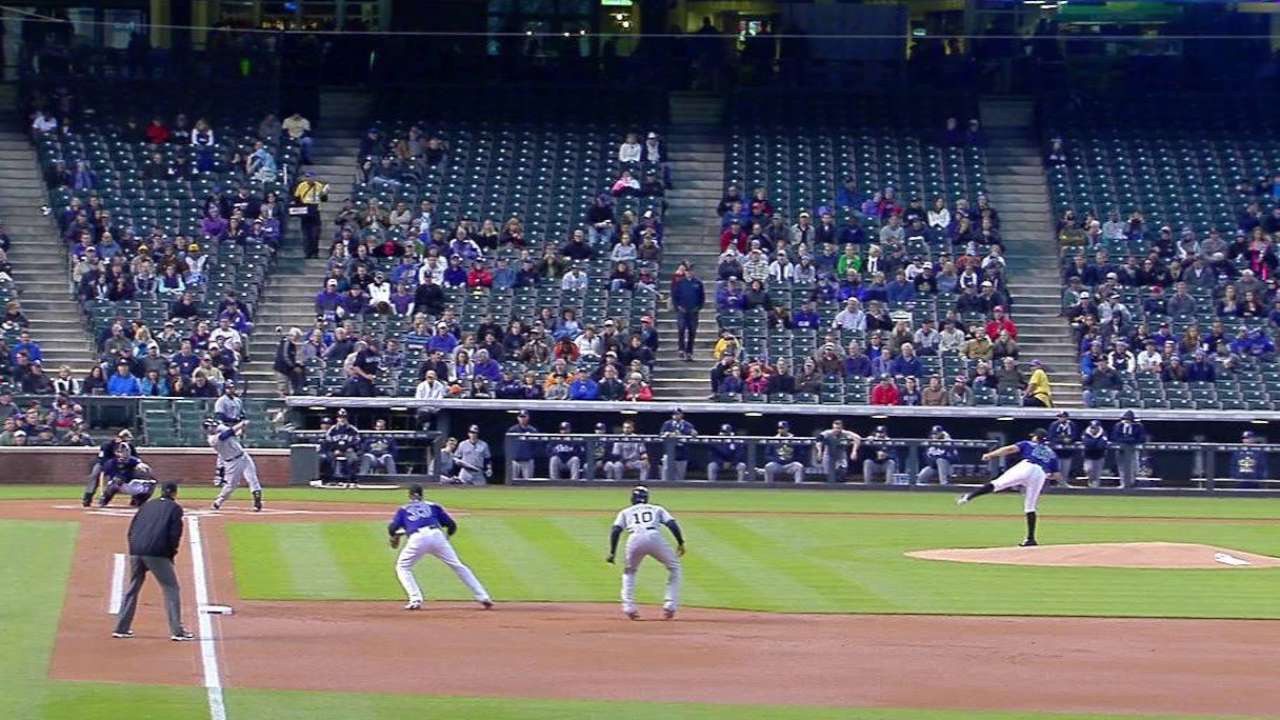 Bill Center, longtime sportswriter for U-T San Diego, is an employee of the Padres.
My guess is that Jedd Gyorko won't be seeing much action soon against right-handed pitchers.
One, Gyorko is struggling mightily against righties this season, batting .053 (2-for-38) with 10 strikeouts.
Two, switch-hitting Yangervis Solarte is hitting .381 (16-for-42) with four doubles, two homers, 11 RBIs and a .447 on-base percentage against right-handed pitching. And the left-handed-hitting Cory Spangenberg is also available to play second against righties.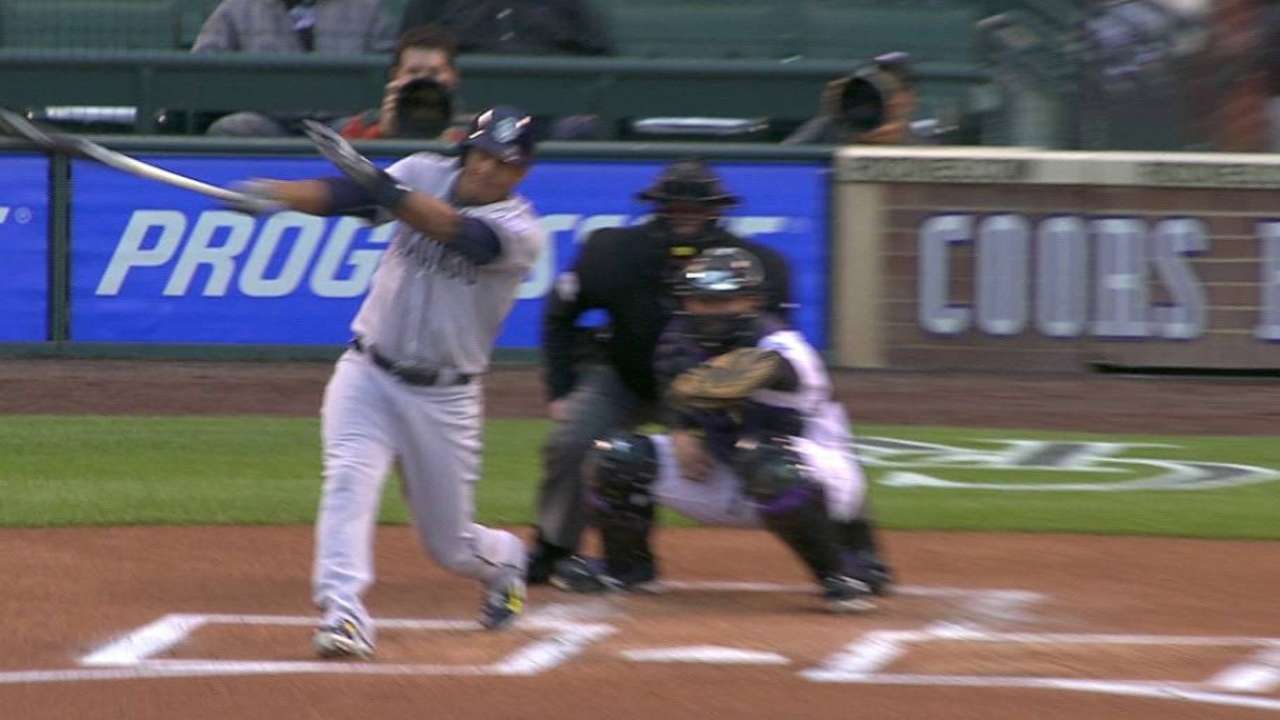 Gyorko started at second Wednesday afternoon against Astros left-handed starter Dallas Keuchel. He could have two other starts over the weekend with the Rockies' scheduled to start two left-handers in a three-game series at Petco Park. Gyorko is 5-for-11 against left-handed pitchers with two doubles and two RBIs this season.
Is this a platoon? Yes, for the immediate future. Gyorko plays second against left-handed starters, Solarte (or Spangenberg) will start at second against right-handers.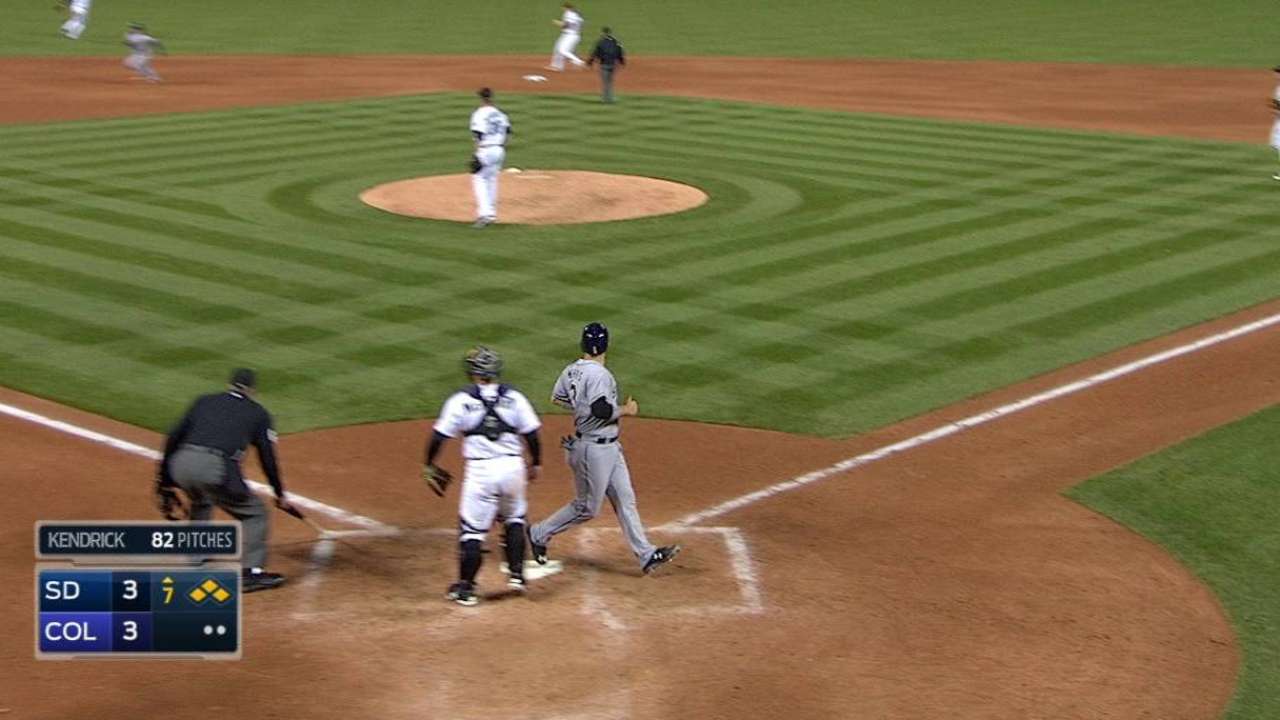 But the Padres still view the 26-year-old Gyorko as their second baseman of the future. Rather than going to the Minor Leagues, he'll remain with the Padres for the time being to work with hitting coaches Mark Kotsay and Alonso Powell.
Somewhere in there is the hitter who had 23 homers and 63 RBIs while batting .249 in 486 at-bats as a rookie in 2013 -- rather than the struggling second baseman who has hit .203 since, with 10 homers in 484 at-bats.
From the scorebook:
• The Padres bullpen's ERA jumped up to 4.98 -- the second-worst mark in the National League -- after three relievers gave up 10 runs (nine earned) in four innings against the Astros on Tuesday night. Last season, the Padres' bullpen ranked second in the NL with a 2.73 ERA.
• Solarte is hitting .600 (9-for-15) with runners in scoring position this season. He has eight RBIs. His RISP batting average is the second-highest in the Major Leagues.
• Left fielder Justin Upton has five homers at Petco Park in 12 games this season. He had 10 home runs as a visiting player. The 15 homers tie him for 12th on the all-time list of home run hitters at Petco Park. Upton is hitting .326 at Petco Park this season (14-for-43).
• Center fielder Wil Myers' 445-foot home run Tuesday night tied for the eighth-longest at Petco Park history. Myers is hitting .320 (24-for-75) in his last 18 games with four homers, 17 runs scored and 14 RBIs. He leads the NL in runs scored (19), is fourth in total bases (46), sixth in RBIs (15), fourth in extra-base hits (11) and tied for fourth in multi-hit games (nine).