Balfour a free agent after release from Rays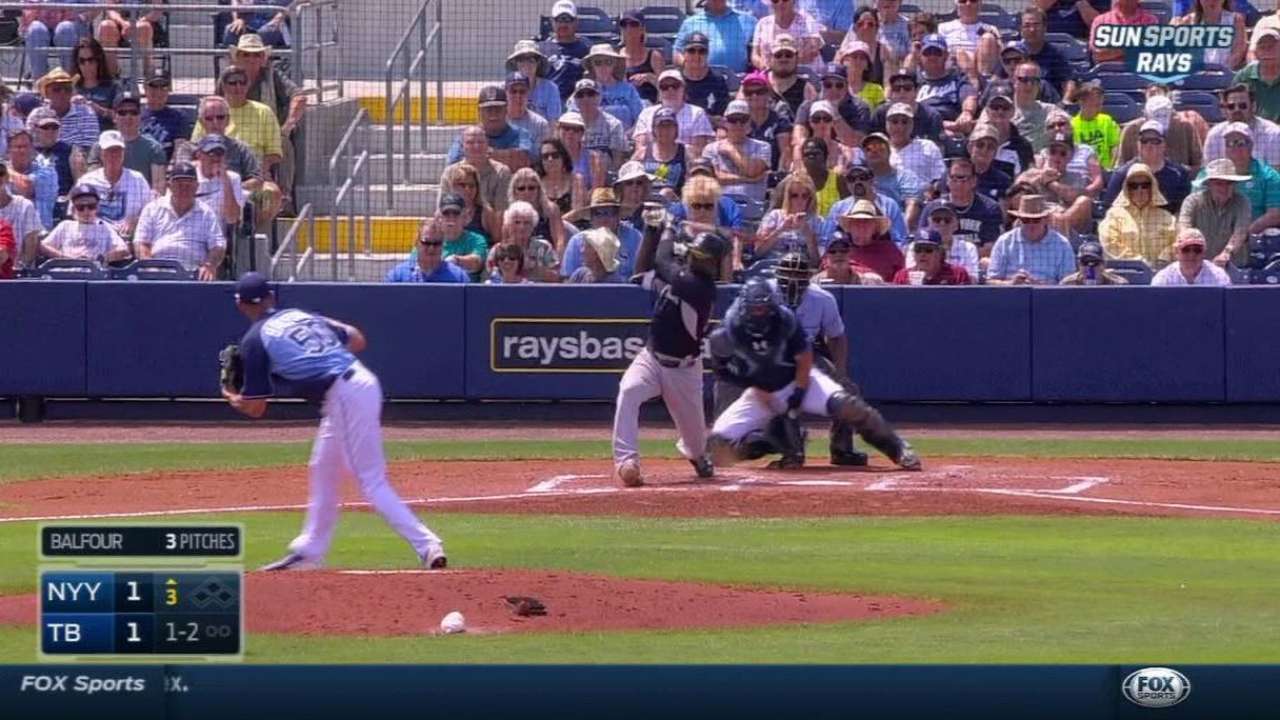 NEW YORK -- The Rays officially released Grant Balfour on Wednesday.
Balfour was designated for assignment on April 19 when the team selected Brandon Gomes from Triple-A Durham. The veteran reliever can now sign with any team that shows interest.
The Rays still owe Balfour $7.5 million for the 2015 season after he signed a two-year, $12 million deal with the team prior to the 2014 season.
The Rays hoped that Balfour could make a successful return to the team and fill the vacant closer's role, but he lost that job last season before finishing 2-6 with a 4.91 ERA and 12 saves.
Balfour's Spring Training was interrupted while he tended to his father in Australia. He did not return to camp until after his father died.
Balfour was 0-0 with a 6.23 ERA in six appearances this season.
Bill Chastain is a reporter for MLB.com. This story was not subject to the approval of Major League Baseball or its clubs.