MLB.com Columnist
Paul Hagen
Jones empathizes with Baltimore's inner-city youth
O's center fielder understands frustration of protesters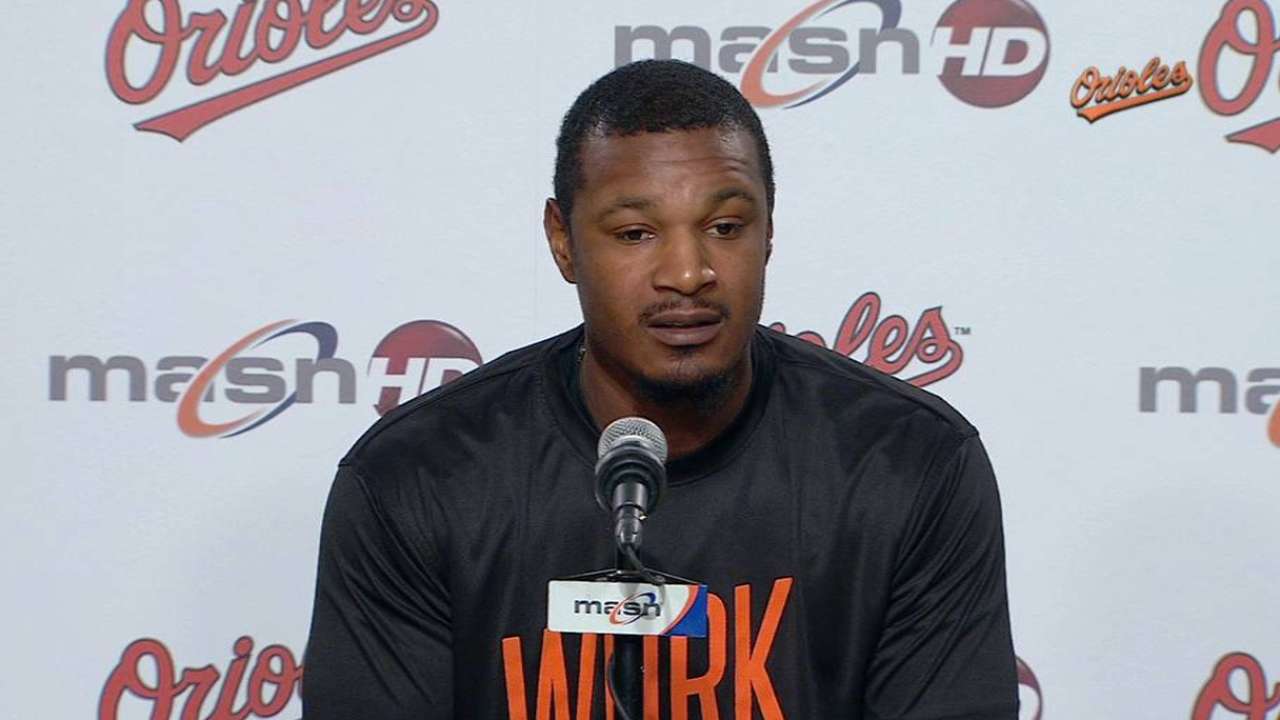 BALTIMORE -- Adam Jones is more than the Orioles' center fielder and cleanup hitter, although both are significant roles. He's even more than the face of the franchise, which carries its own sense of responsibility.
Jones is also the city's highest-profile African-American professional athlete. For the past week, as streets in his adopted city were overrun with demonstrators after Freddie Gray, a young African-American man, died after sustaining fatal injuries in police custody, it has taken a toll.
"It's not the easiest [situation to be in]," Jones conceded Wednesday, before the Orioles played a home game behind locked gates with no fans in attendance. "But I understand."
Jones understands because he grew up in San Diego under similar conditions to those who protested. He understands, too, because the social issues in play strike close to his heart. That, after all, is why he's built and helps maintain two inner-city recreation centers in Baltimore and is working on a third.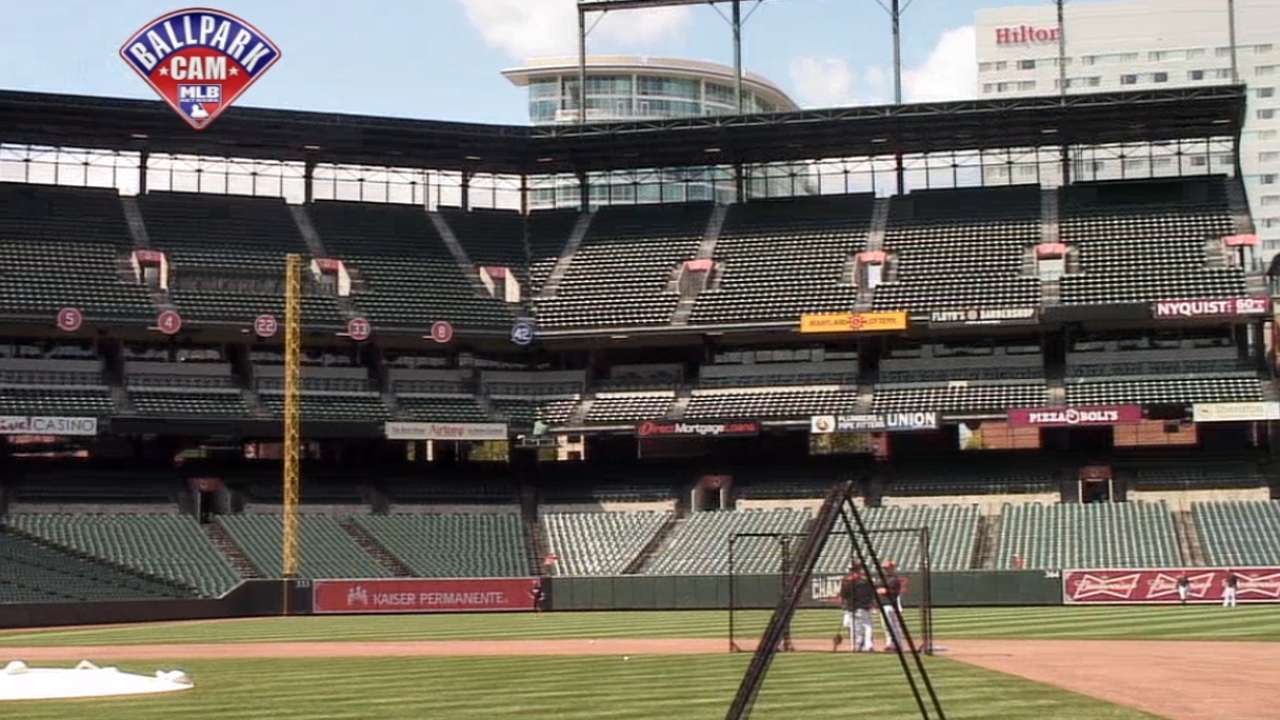 "It's just not easy, seeing a community that you're trying to effect change in, seeing these kind of things," he said. "These kids are hurting. These kids have seen the pain in their parents' eyes, the pain in their grandparents' eyes over decades. This is their way of speaking on behalf of their parents and behalf of their grandparents and people who have been hurt."
So, yes, without condoning the violence, Jones can identify with the frustrations and the emotions that led to the civil unrest, which led in turn to the unprecedented decision to play a game with an official attendance of zero.
"I say to the youth, 'Your frustration is warranted. The actions, I don't think are acceptable.' If you come from where they come from, you understand. But ruining the community that you have to live in is never the answer due to the fact that you're going to have to wake up in three or four days and go back to those convenience stores, go back to all these stores.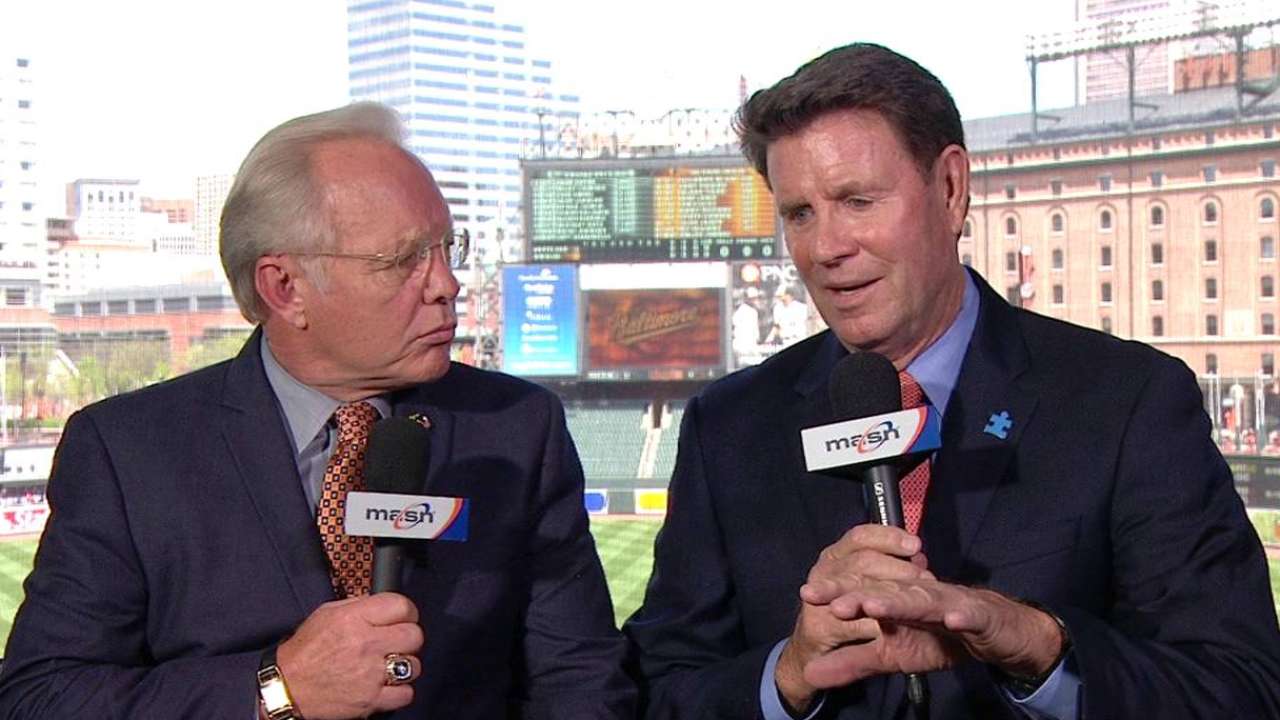 "This is their cry. This isn't a cry that is acceptable, but this is their cry and, therefore, we have to understand it. They need hugs. They need love. They need support. As much as I can give, as much as I know people on the opposition can give, I'm going to try and give as much as I can, because the city needs it."
It wasn't that long ago, Jones noted, that he was an underprivileged teenager using public transportation, meeting his friends at the mall, dreaming of a better life. He had baseball and enough talent to make it to the big leagues, to become an All-Star. Most aren't that fortunate.
"I'm not far from these kids, so I understand all the things they are going through," he said. "It's important to me to reach out to them. That's why my biggest thing is I like to reach out to 12- to 17-year-olds. Those are the ones that need the most help, the ones you are trying to effect their minds, get in their heads. Get them ready for the real world, as opposed to the false realities we see on TV."
Before he took questions, Jones made a few introductory comments that revealed a glimpse of the deep emotions he's experiencing, of the bond he's formed with his home away from home.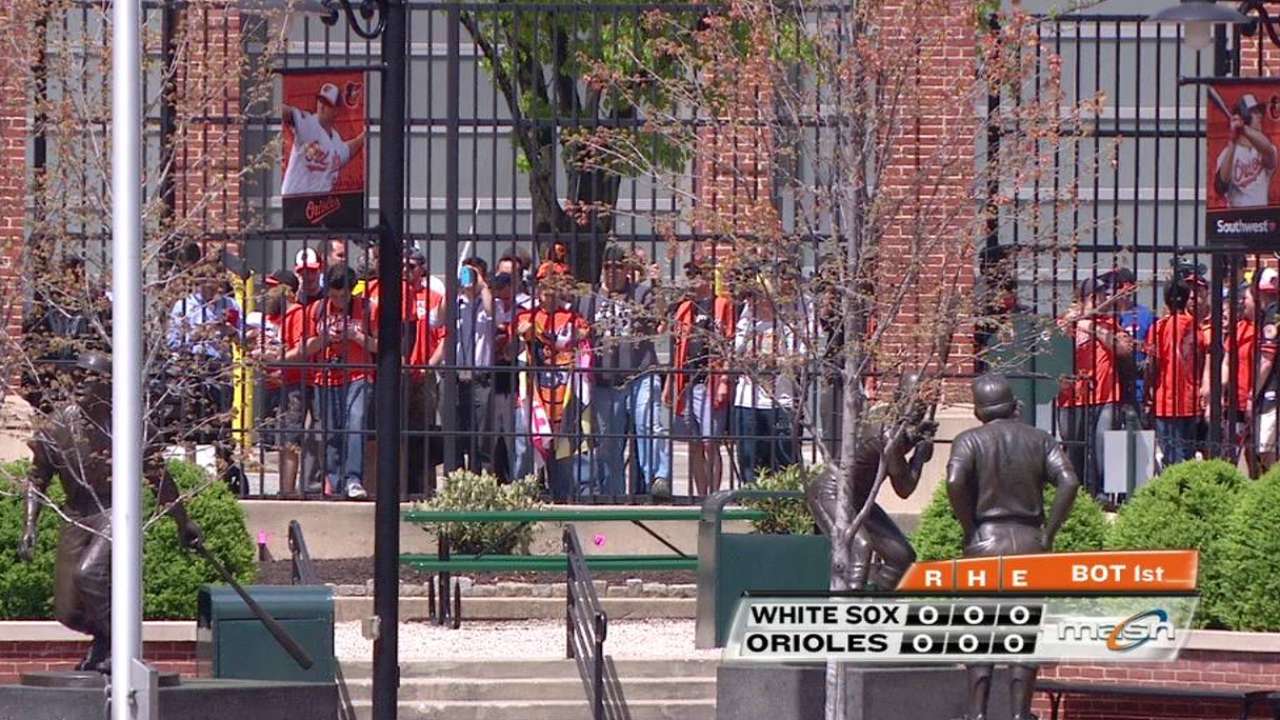 "The last 72 hours have been tumultuous to say the least. We've seen good, we've seen bad, we've seen ugly," he said, speaking without notes. "It's a city that's hurting, a city that needs its [leaders] to stand up, step up and help the ones that are hurting. It's not an easy time right now for anybody. It doesn't matter what race you are. My prayers have been out for all the families, all the kids out there.
"The big message is: Stay strong, Baltimore. Stay safe. Continue to be the great city that I've come to know and love over the eight years I've been here. Continue to be who you are. I know there's been a lot of damage in the city. There's also been a lot of good protesting, a lot of people standing up for the rights that they have in the Constitution, in the Bill of Rights, and I'm just trying to make sure we're on the same page."
At the moment, obviously, everybody is not on the same page. But baseball has often been a rallying point in the past, and Jones clearly hopes it can serve that function again.
"Sports brings people together, black, white or indifferent," he said. "They bring us together, and for those three hours, they can have beers, can have hot dogs, nachos, some Boog's [barbecue] and forget about our daily lives. Sports unites communities.
"It's not easy. This whole process is not easy. We need this game to be played, but we need this city to be healed first. That's what's important to me, that the city is healed. Because this is an ongoing issue. I just hope that the community of Baltimore heads the message of the city."
Baseball can be a difficult game, but life can be infinitely harder. Jones can't fix all the problems by himself. But his powerful, eloquent words Wednesday that back up his actions off the field set a great example.
Paul Hagen is a columnist for MLB.com. This story was not subject to the approval of Major League Baseball or its clubs.