Tazawa gets aggressive, overcomes history with Jays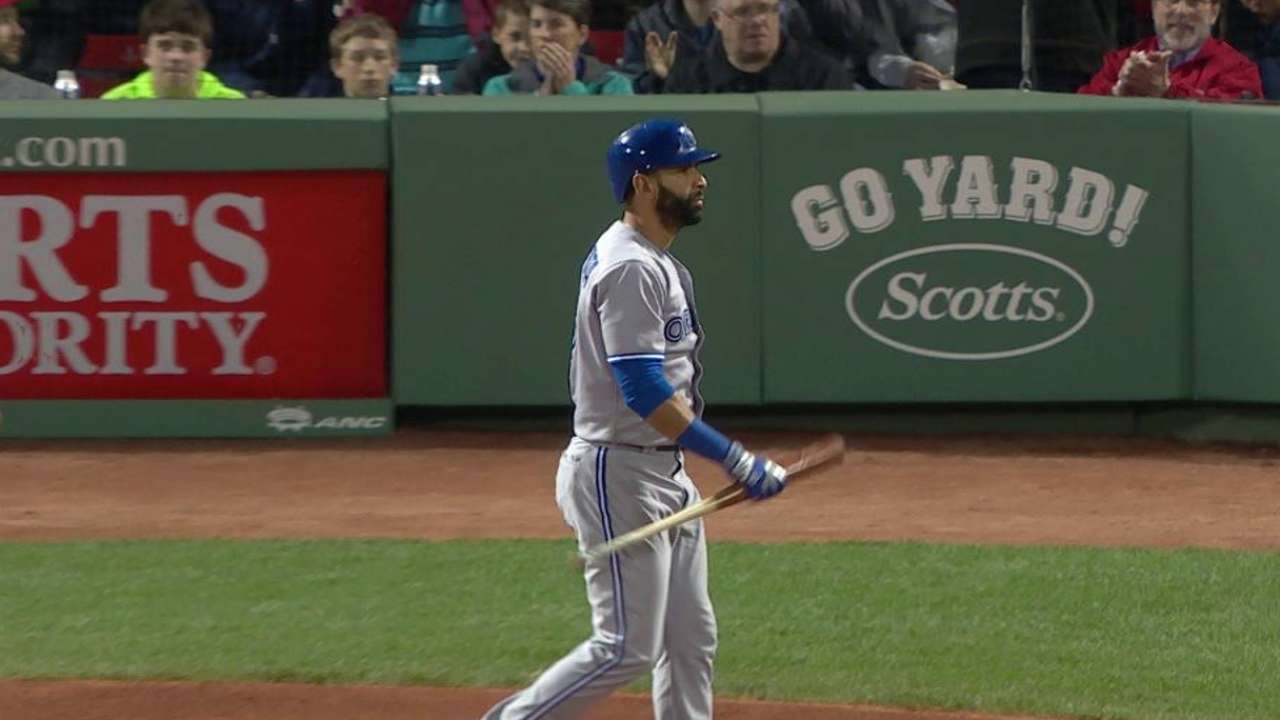 BOSTON -- Junichi Tazawa's unsightly track record against the Blue Jays alone might have given some pause when the Red Sox called upon their setup man with a three-run lead in the eighth inning. Sending him out to face the top of Toronto's talented lineup -- Devon Travis, Josh Donaldson and Jose Bautista -- looked to be an even tougher task.
"I knew my history against Toronto, but I wanted to stay aggressive, and I appreciated that they kept putting me in these situations," Tazawa said through a translator.
Tazawa proved up to the challenge as he sat down the three hitters in order after allowing Ryan Goins' leadoff single to help preserve Boston's 4-1 win on Wednesday night. Entering the game, he owned a 7.17 ERA in 23 career appearances against the Blue Jays, a number inflated just the night before after he allowed a solo home run to Donaldson in two-thirds of an inning.
The right-hander has given up just 22 career homers in 199 appearances, but the Blue Jays have taken him deep nine times.
On Wednesday, Tazawa threaded first-pitch strikes against both Donaldson and Bautista, capping off his scoreless frame by getting Bautista to whiff on a two-strike fastball.
"Location-wise, I had better command," said Tazawa. "Yesterday, I caught too much of the plate. But today, I was right on the black."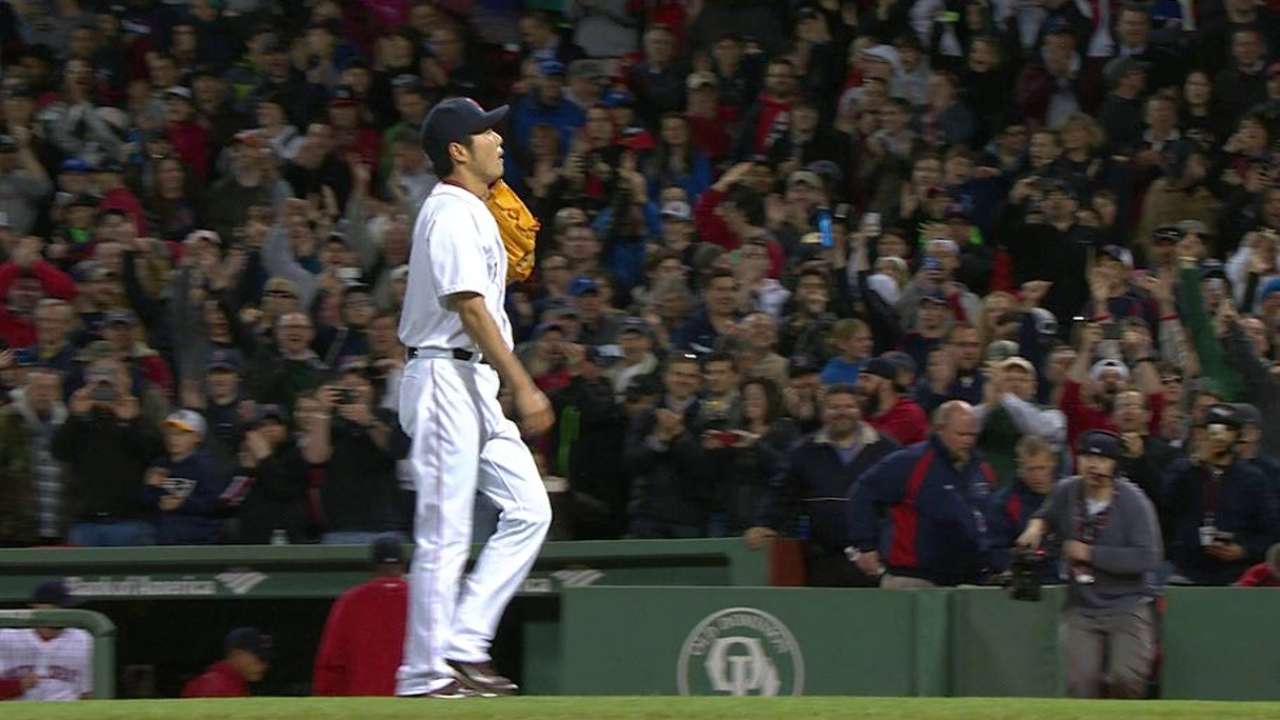 Only one night removed from a poor overall performance by Boston's bullpen -- four relievers combined to allow six runs after Clay Buchholz's early exit -- Tazawa's clean inning, along with a shutout frame from closer Koji Uehara, were welcome sights for backstop Ryan Hanigan.
"We were sticking to a little different game plan. We were controlling the zone up and away," Hanigan said of Tazawa and Uehara. "They just got it done. Bottom line. Pitches I was asking them to throw, they executed. Got ahead of Bautista, that's big."
Alec Shirkey is an associate reporter for MLB.com. This story was not subject to the approval of Major League Baseball or its clubs.