Hinojosa's 18-month journey to Majors realized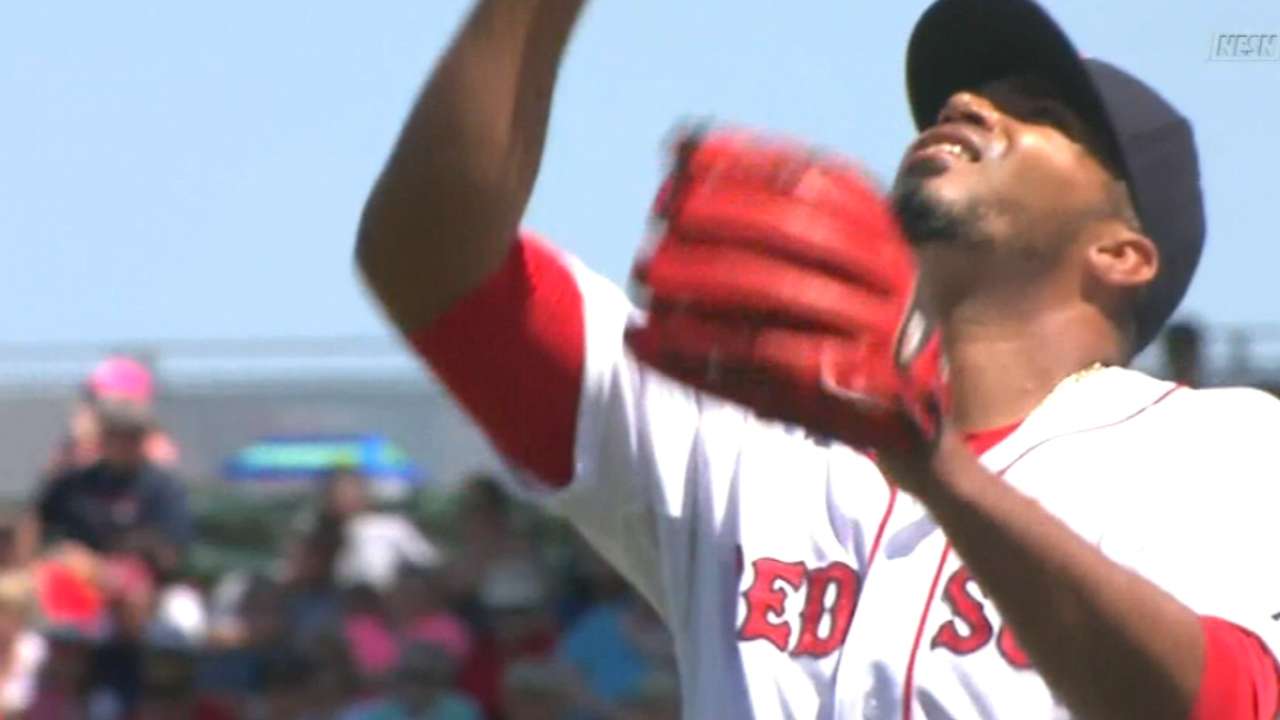 BOSTON -- Cuban pitcher Dalier Hinojosa signed with the Red Sox on Oct. 10, 2013, after defecting from his homeland. In doing so, he had to confront a number of major changes to his everyday life -- a new baseball league in a different country full of people that speak another language altogether.
On Wednesday, Hinojosa got the call all Minor Leaguers hope to receive: Boston, in dire need of a fresh arm in its bullpen, had selected his contract from Triple-A Pawtucket.
What does it mean for him to experience the culmination of that 18-month journey?
"It means the realization of a dream," Hinojosa said through a translator. "It makes all the struggles worth it. On a scale of one to 10, I'd have to say it's an 11. It's the optimal moment for any athlete around the world to be able to realize my dream. I'm just incredibly thankful."
Though it may be his first time in the Majors, Hinojosa is no stranger to the professional game. The 29-year-old already spent several seasons starring for the Guantanamo Indios in the Serie Nacional, the nation's highest level of competition, before joining the Red Sox's organization.
The righty went on to appear in 41 games for Pawtucket in 2014, recording three saves in seven opportunities while posting a 3.79 ERA and 1.17 WHIP, before allowing three runs in 7 1/3 innings this year. His arsenal includes a low-90s fastball, slider, two-seamer and changeup.
What makes Hinojosa stand out?
"The stuff that he has, the power in his arm, the breaking ball that he possesses," said manager John Farrell.
Hinojosa's experience on the field was still no complete substitute for the adjustments he needed to make. With a full year under his belt, however, his improved grip on the American game now has him preparing in Fenway Park.
"I think last year starting off, there was a lot for me to assume and learn about baseball here," Hinojosa said. "Baseball here is obviously significantly different than it is in Cuba, but thank God it was a learning process for me. I was able to adapt to a lot of the on-field stuff, and as the year progressed, I felt more and more comfortable. This year, I came in knowing a lot of the adjustments I had made last year.
"In my case, I can honestly say that it was worth everything I had to go through to get here."
Alec Shirkey is an associate reporter for MLB.com. This story was not subject to the approval of Major League Baseball or its clubs.