Sox hope Porcello's outing is turning point for rotation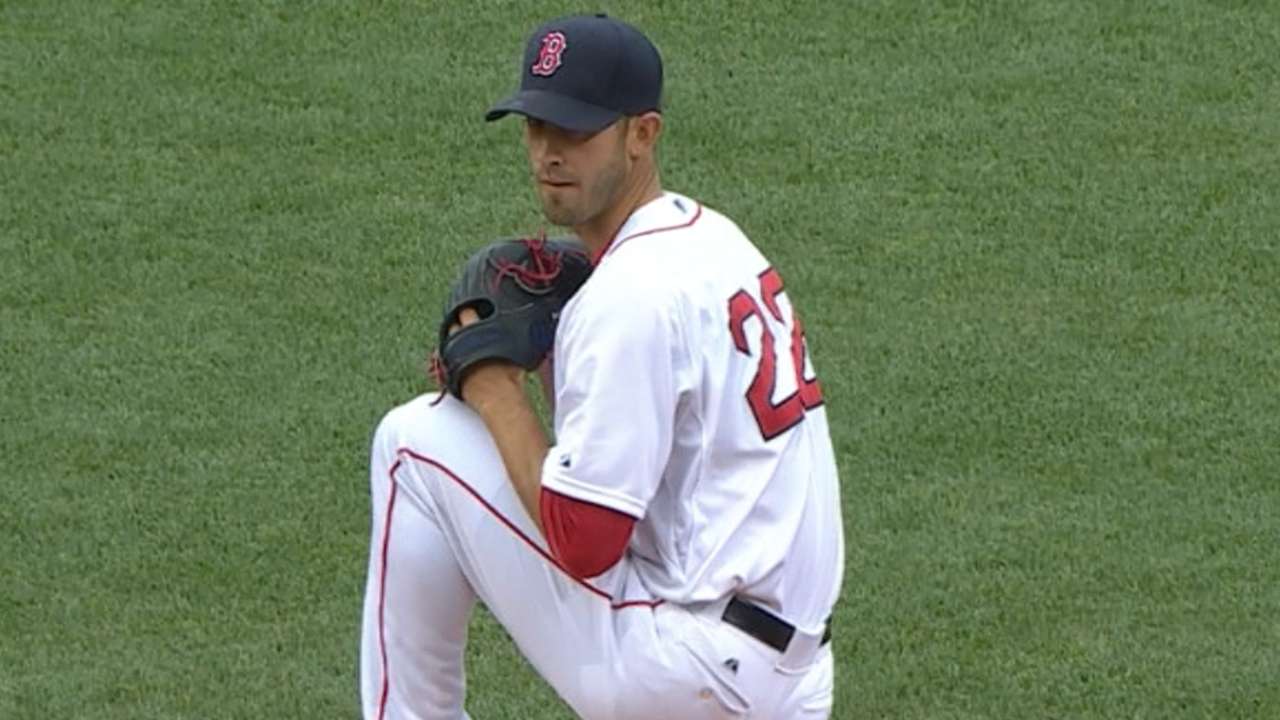 BOSTON -- With each strikeout or groundout Rick Porcello produced in Wednesday's fine effort, you could almost hear the Fenway faithful in a collective state of exhale.
It's hard to call any situation desperate in April, but the Red Sox truly needed the solid (two hits, one run, six strikeouts) and lengthy performance (seven innings) Porcello provided in a 4-1 win over the Blue Jays.
You might have heard that the Red Sox had been battling quite a bit of inconsistency the last couple of weeks from the starting rotation, and it had been leading to near daily roster moves to help keep the bullpen in one piece.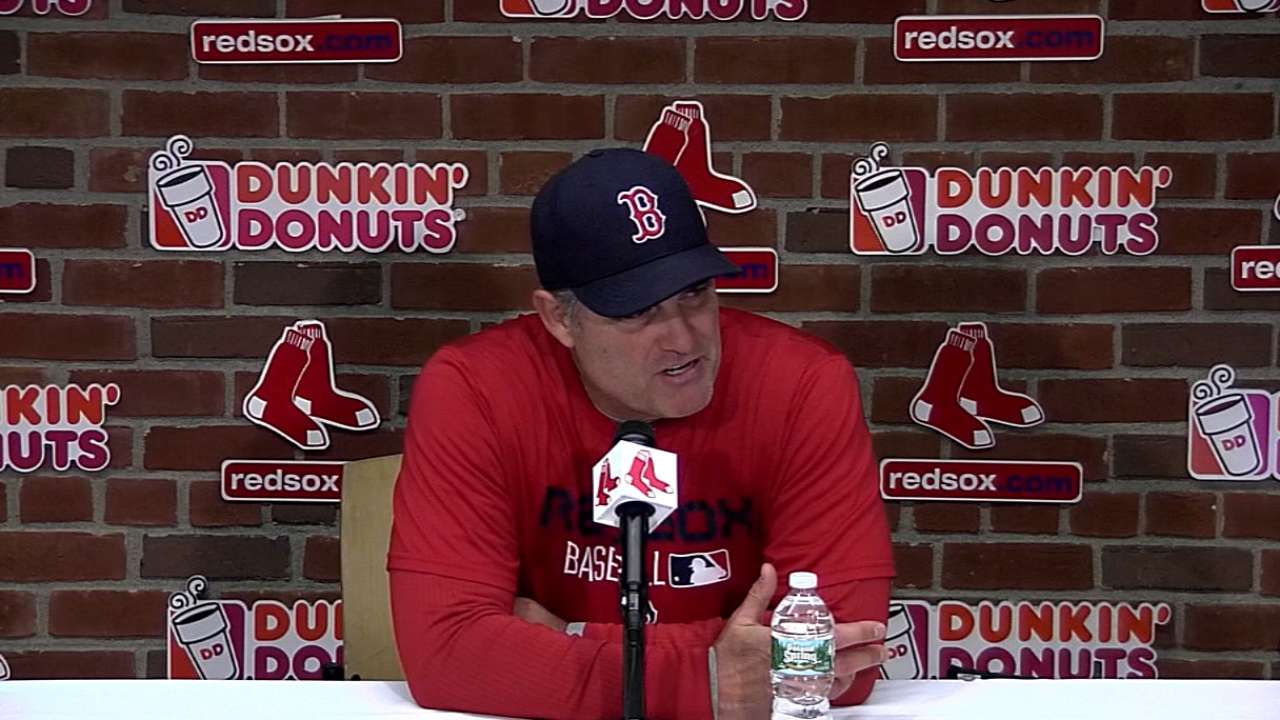 "He gave us exactly what we needed," said manager John Farrell. "Seven strong innings, and turns it over to the bullpen with [Junichi Tazawa] and Koji [Uehara] doing their job. But as much as we talk about the starter setting the tone, Rick certainly did that tonight."
Porcello carved the Blue Jays up in this one, looking like the righty the Red Sox were confident enough in to sign to a contract extension before he even started a game for the club.
There were only two somewhat anxious moments. The first was when Porcello opened the game with a walk, but he quickly responded by striking out the next three batters.
The next hiccup was in the second, when Kevin Pillar led off with a double and Porcello made an error by failing to touch first base on a grounder to Mike Napoli. When Dalton Pompey was hit by a pitch, the bases were loaded with nobody out and you could hear the groans.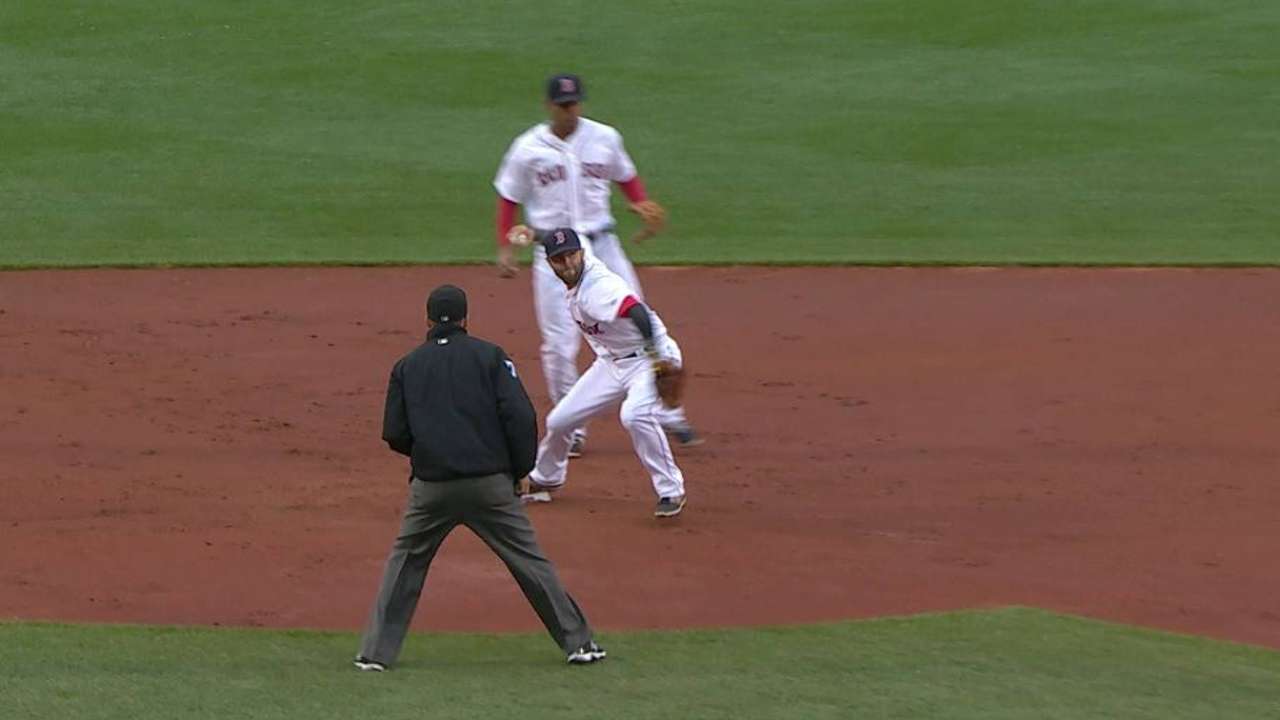 Fortunately, Porcello battled right back, and he got through the inning with only one run allowed. He got a 4-3 double play ball off the bat of Ryan Goins to put the Red Sox back in the dugout.
"Really, the second inning was kind of the turning point in the game," said Porcello. "We were able to get out of there, bases loaded, nobody out, and get out of there with only one run and stay in the game. I was able to settle down and make some pitches from there."
Before the game, Farrell spoke of how his starters needed to execute better and be more aggressive with their plan of attack.
Porcello provided a textbook display of what the Red Sox need to turn their pitching around.
"Command of his fastball," said catcher Ryan Hanigan. "Under the hands, down and away. Controlled both sides of the plate with it and used his offspeed when he needed to. We talked. Talked with him, talked with a lot of the guys. We're going to try to do that more."
Can one start like the one Porcello had be a momentum-starter?
"Ask me in another five or six days," said Farrell, "but it's a very encouraging sign. I think Rick went out tonight and executed what we've been harping to our starters. That is to set the tone, and he did exactly that tonight. It's in some ways, a building block. This is the first."
Ian Browne is a reporter for MLB.com. Read his blog, Brownie Points, and follow him on Twitter @IanMBrowne. This story was not subject to the approval of Major League Baseball or its clubs.