Slowly but surely, V-Mart rounding into form at plate
After undergoing left knee surgery in February, Tigers DH feeling more comfortable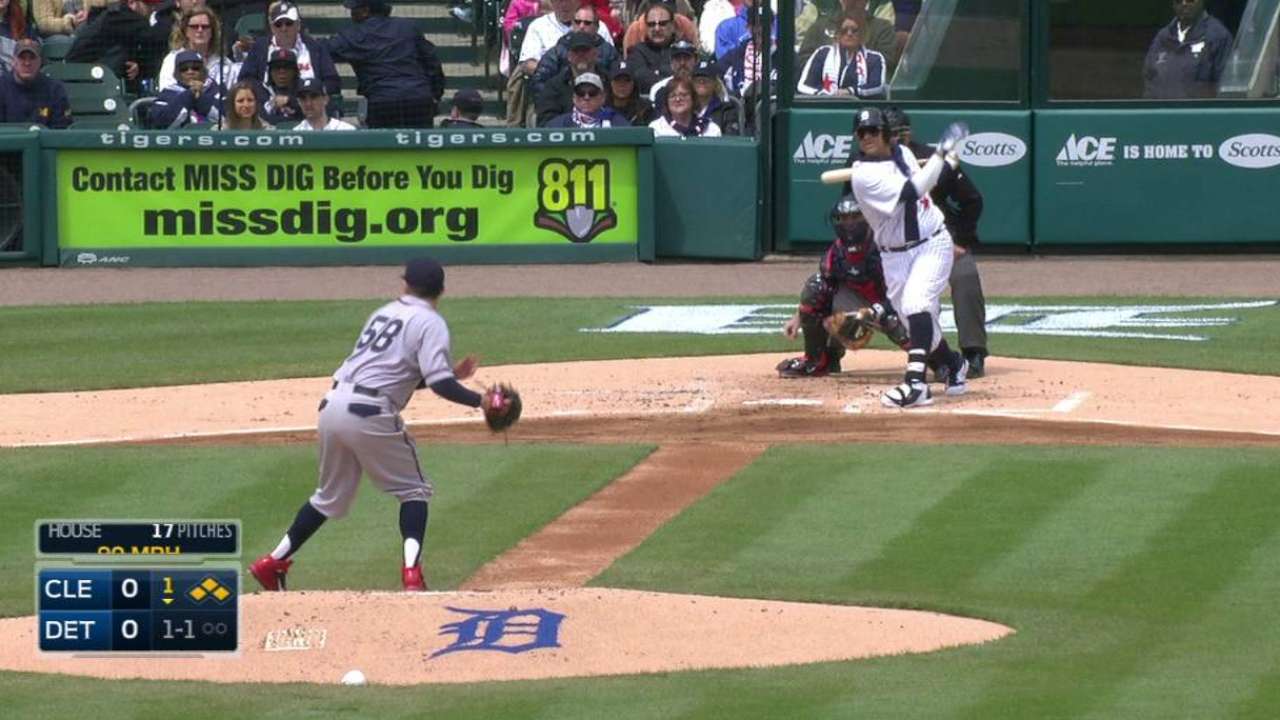 MINNEAPOLIS -- Though the numbers might not reflect it, Tigers designated hitter Victor Martinez seems to be closer to recapturing the form that made him one of the most dangerous offensive threats in the Major Leagues last year.
The 36-year-old switch-hitter had surgery in early February to repair a torn meniscus in his left knee. That slowed the momentum he hoped to carry over from a season in which he posted career bests with 32 home runs, a .335 batting average and a .974 OPS and finished second in voting for the American League MVP.
The effects of the surgery are most noticeable from the left side of the plate. Martinez entered Wednesday's game against the Twins with a .171 batting average (7-for-41) as a left-handed hitter. In a much more limited sample as a right-handed hitter, Martinez is hitting .400 (6-for-15) with a double, his only extra-base hit from either side of the plate this year.
That makes sense -- in his left-handed stance, the surgically repaired knee serves as the base from which Martinez starts and finishes his swing. Without a sturdy base, hitters tend to be out on their front foot more often. But Martinez said after Tuesday night's game that he's starting to feel more comfortable, and Tigers manager Brad Ausmus agreed.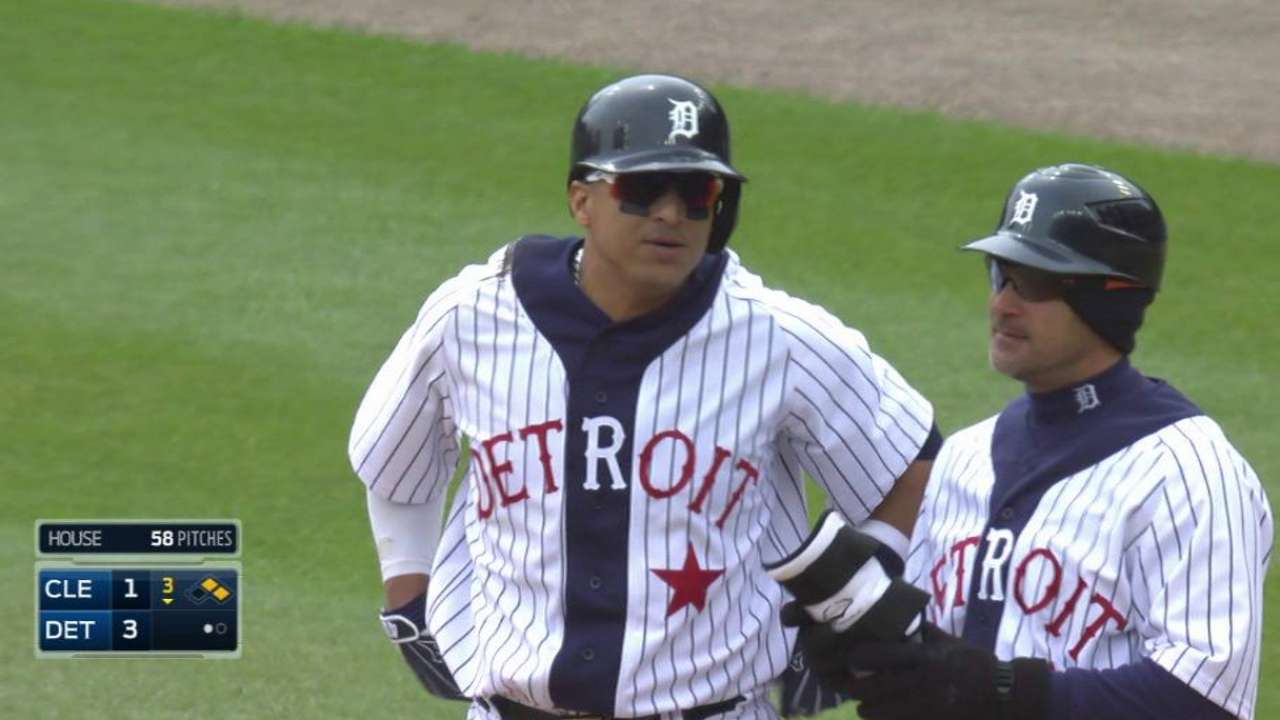 "There was a particular fastball he pulled foul [Tuesday] night which reminded me of the Victor of last year," Ausmus said on Wednesday. "I said something at the time -- I don't know if it was to Wally Joyner or Gene Lamont -- but I said, 'That's the first time I've seen Victor do that.'
"He seems to be progressing. The limp's not as noticeable. When he's taking pitches he looks more normal, more comfortable, so I think we're heading in the right direction."
Ausmus credited the rehab work Martinez has been doing with trainer Kevin Rand and said he noticed that the veteran DH has been staying back on pitches longer in recent at-bats. He also said he'd prefer to keep Martinez in the cleanup spot because his switch-hitting capability helps break up a batting order that often leans heavily to the right.
Patrick Donnelly is a contributor to MLB.com. This story was not subject to the approval of Major League Baseball or its clubs.