Rays hope to have Jennings back for weekend set vs. O's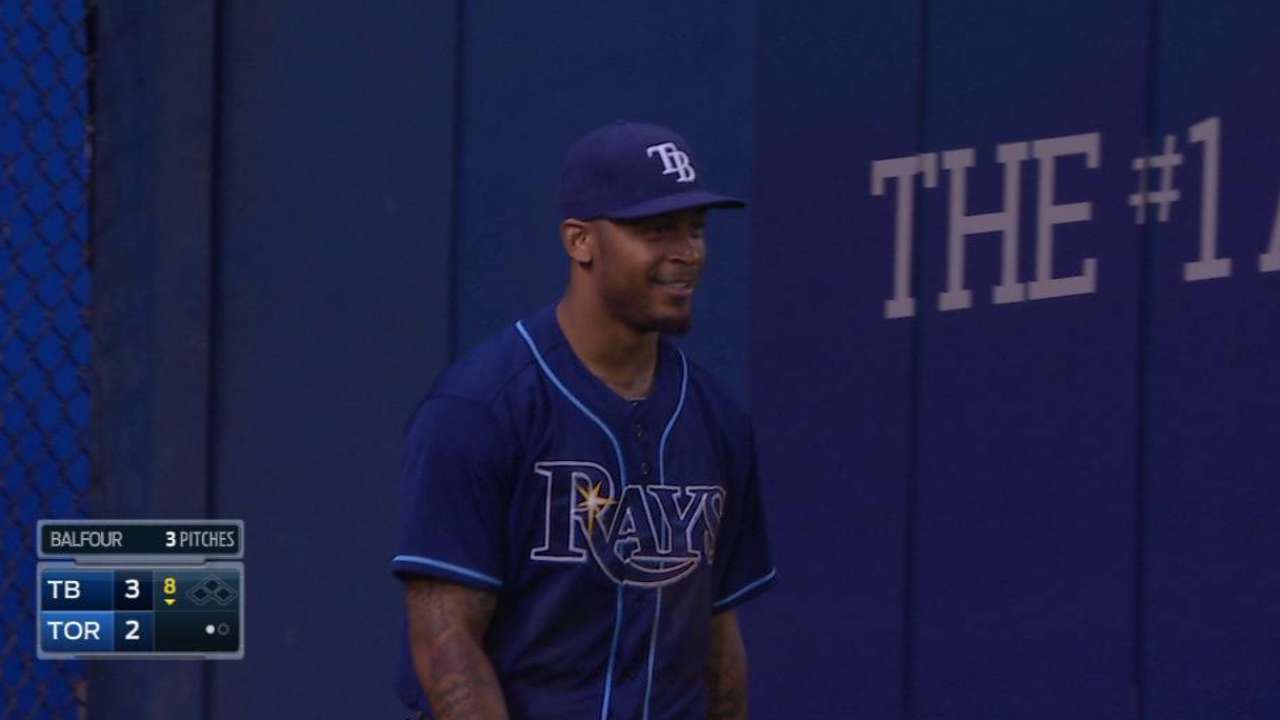 NEW YORK -- Desmond Jennings has been out of the lineup since leaving Saturday afternoon's game against Toronto with left knee soreness. Rays manager Kevin Cash is hopeful the outfielder will be back for this weekend's series against the Orioles.
The Rays have an off-day on Thursday before playing the Orioles as the road team at Tropicana Field beginning Friday in a series that had been scheduled to be played in Baltimore.
"We figured get him off his feet another day with the off-day," said Cash about not having Jennings in the lineup again on Wednesday. "It gives him five days [of rest]."
Jennings will have his knee evaluated on Thursday.
"See where he's at," Cash said. "He's feeling better, but we want to be really smart. And not re-aggravate this."
What's unfortunate for Jennings and the Rays is they will be playing on Tropicana Field's artificial surface this weekend, rather than Camden Yards' natural turf.
Cash was asked if he thought Jennings could play on the turf at Tropicana Field.
"I do," Cash said. "But I think the turf is the issue. ... I should say we're hopeful he is [ready to play]. He's doing everything he can. He's working hard to get back. He's getting his treatment and stuff. It's as frustrating for him as anybody."
Jennings is hitting .222 with no home runs, two RBIs and five stolen bases this season.
Bill Chastain is a reporter for MLB.com. This story was not subject to the approval of Major League Baseball or its clubs.