MLB.com Columnist
Anthony Castrovince
Only in April: 6 thrilling stat aberrations
Top eye-popping numbers from the 2015 season's first month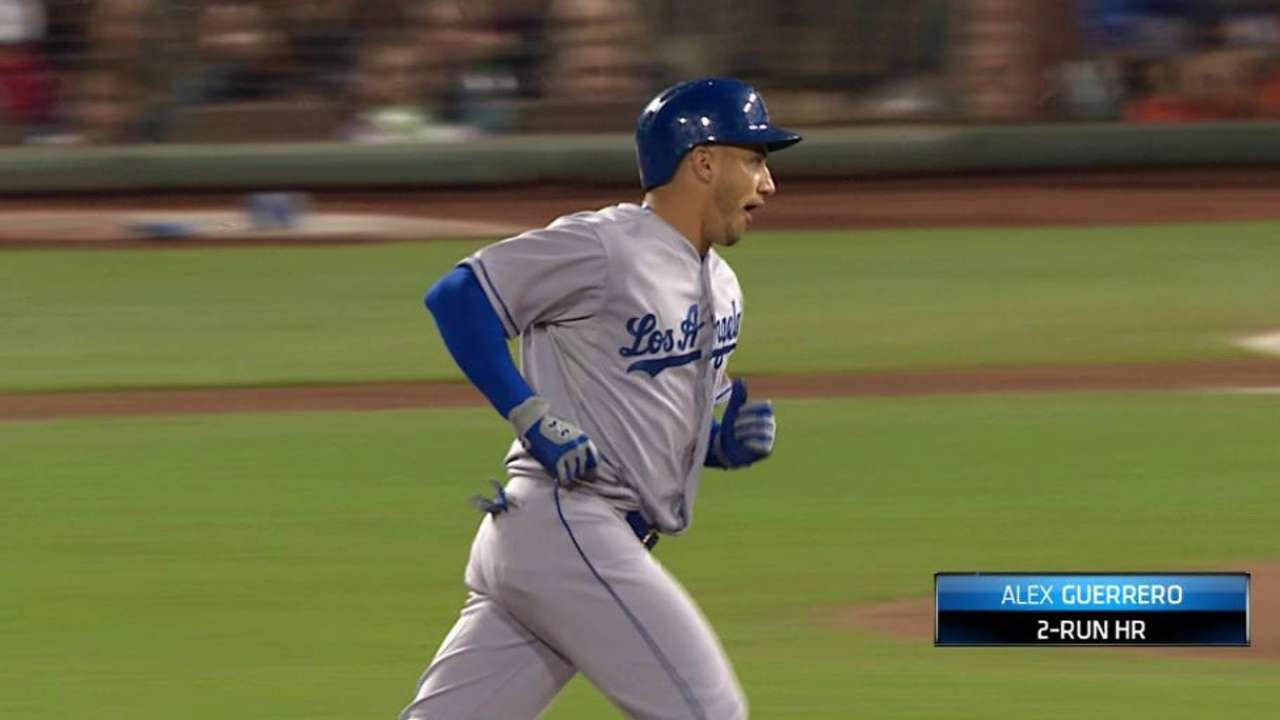 In our hashtag-laden universe, one can gain a Twitter-worthy nickname about as fast as a Paulo Orlando dash from home to third. So fans wasted no time getting creative with Orlando's five-triple binge this month, offering up appellations like the Star Wars-infused "KC3PO," the simple "Trips," the NBA-aided "Orlando Magic" or Orlando's personal favorite:
"Tripaulo," he said with a smile.
The beauty of April is that Orlando could go the rest of the season or even the rest of his career without hitting another triple, and yet he'll be remembered for this unique stacking in the three-bagger stat line. There was a time this month in which Orlando had tripled in 17 percent of his career plate appearances. That had him momentarily on pace for 85 triples in a 500-plate-appearance season, and, yes, that would be a new record.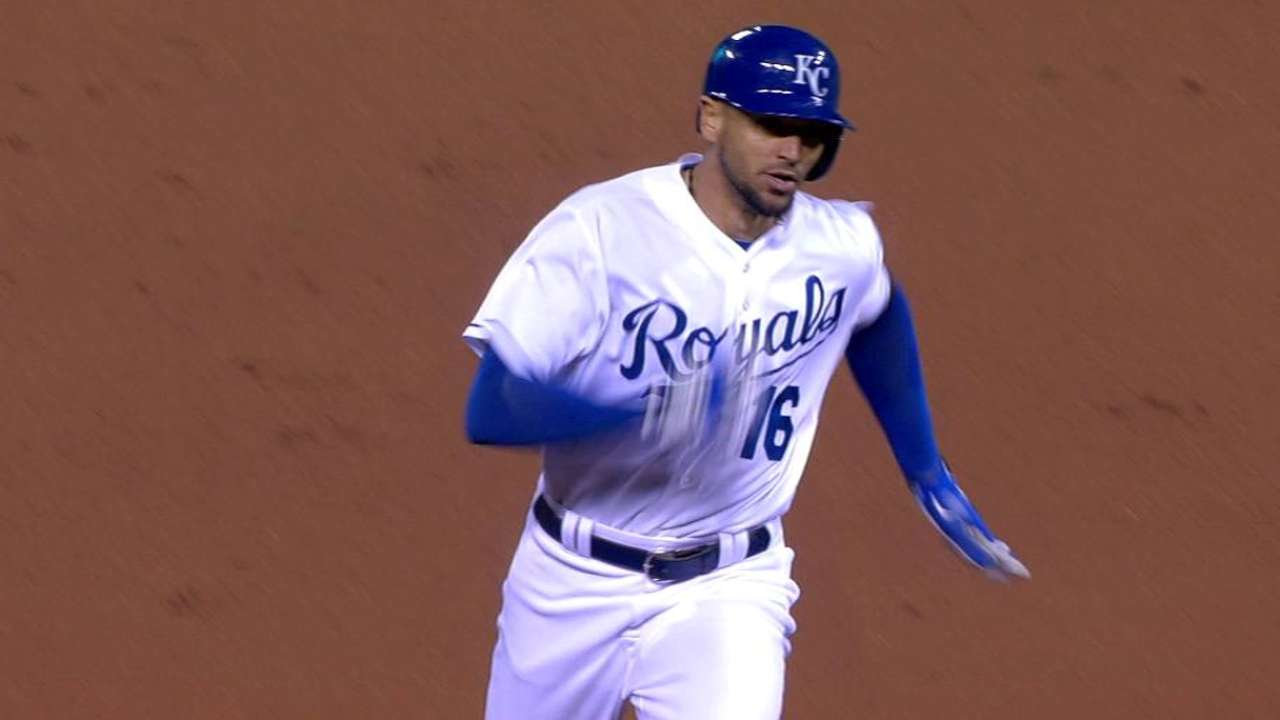 That's not going to happen, of course. Whether it's the return of Alex Rios, regression or the inconvenient reality that a man needs at least a pinch of luck to land a triple at the big league level, Tripaulo's pace will lessen substantially, and the extended family of longtime single-season triples record-holder Chief Wilson (36 in 1912) can sleep comfortably at night.
Still, Orlando's triples trip was one of those statistical aberrations you've got to love about April.
Here are some others that may or may not stand the test of 162:
1. Alex Guerrero's run-production rate
If we wanted to play the "on pace for [blank] in a 500-plate-appearance season" game again, we could say Guerrero is on pace to hit 89 home runs and drive in 232 runs for the Dodgers. But it's hard to say for certain that even the 500 plate appearances part is realistic.
As you might have noticed, Don Mattingly has been reluctant to give Guerrero an everyday opportunity over veteran third baseman Juan Uribe, at one point even referring to Guerrero as the "flavor of the day." The days, though, keep compiling, and Guerrero's bat has been too good to ignore. His activity level should escalate considerably now that Carl Crawford is out with a torn oblique, opening the door for playing time in left field.
2. Devon Travis' power
The American League slugging percentage leaders at the end of April are Nelson Cruz (.759), Adam Jones (.707), Hanley Ramirez (.659) and the 5-foot-9, 190-pound second baseman who wasn't even expected to be in his club's Opening Day lineup. Travis (.658) had a slow start in spring camp. Then midway through, something clicked, and he's been raking since.
Travis is also raking in a way that would have been impossible to predict when the Blue Jays acquired him from the Tigers for Anthony Gose. Travis' isolated power mark, courtesy of FanGraphs, is .316. His only Minor League stop that came close to approximating that was in Class A Advanced Lakeland (.210), two years ago. Travis hit just 10 homers in 100 games at Double-A last year. He already has six in one month in the big leagues.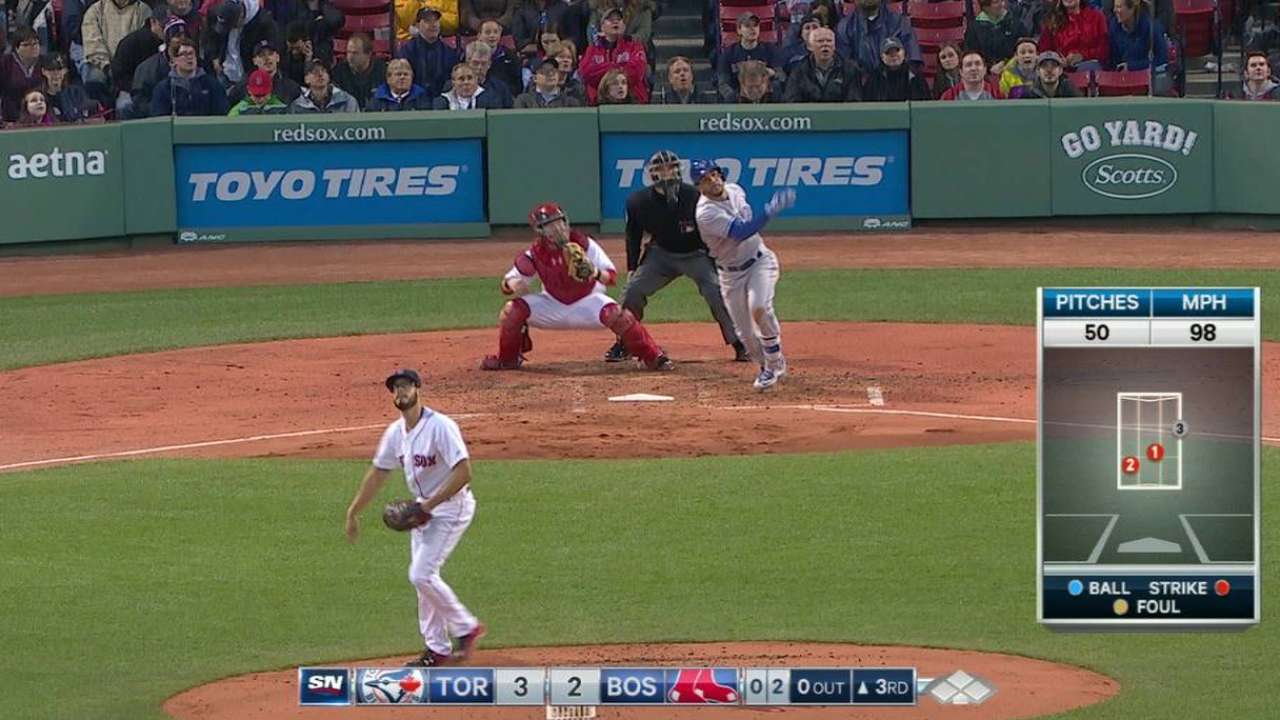 "I don't know where the heck that's coming from," Travis recently said of his power.
The Blue Jays probably don't, either, but they'll take it.
3. Nick Martinez's ERA
Martinez -- previously known (or more accurately, not known) as the 564th pick in the 2011 First-Year Player Draft and a pitcher whose rookie-year output in Texas was league average, at best -- has helped the Rangers account for Yu Darvish's absence in a meaningful way. That he's done it with a 0.35 April ERA -- the lowest in club history for a starter -- while striking out just 3.39 batters per nine is both amazing and worrisome. The batting average on balls in play against Martinez is just .250, and that could rise in the coming weeks. But for now, he's been one of baseball's most surprising starters.
4. Jose Iglesias' bat
The Tigers already have that ridiculous assortment of hitters in the Nos. 2-6 spots of their lineup. Iglesias is supposed to be the little dude who makes crazy plays at short and hits just a bit above his weight. That's his role. For Iglesias to provide dynamic defense and swing a hot bat is an embarrassment of riches for Detroit.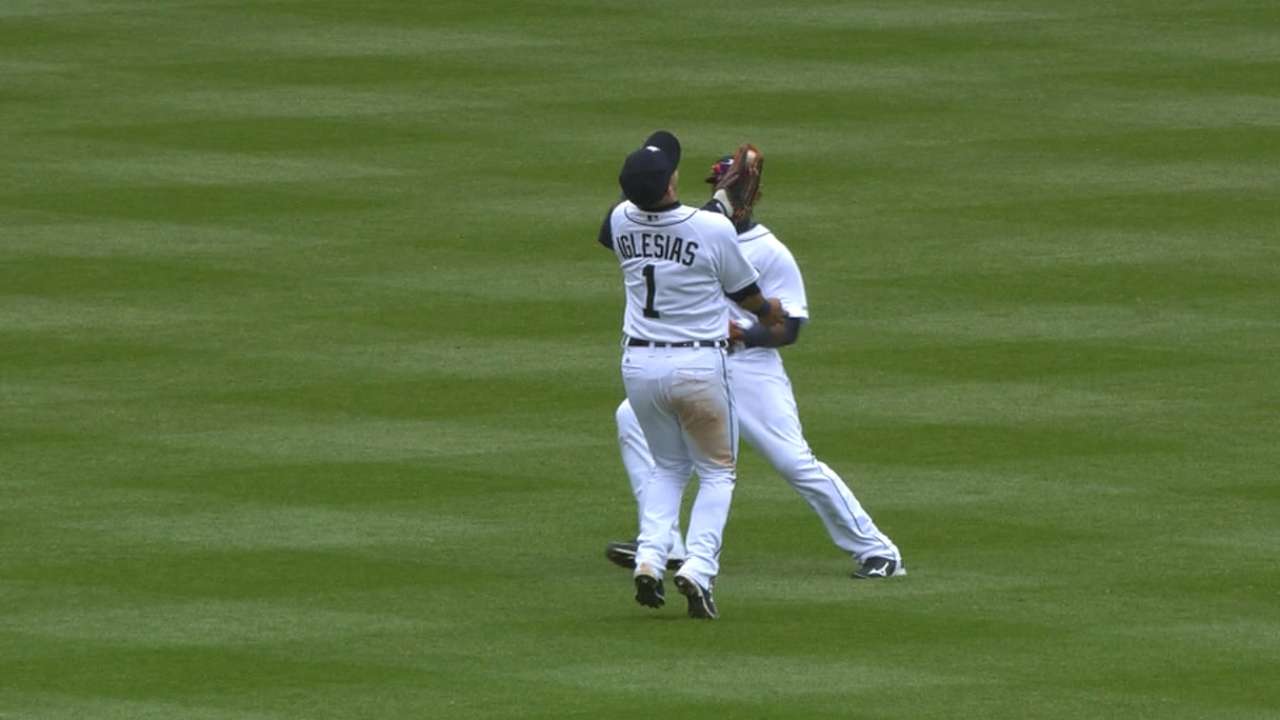 Iglesias has a .379/.431/.515 slash line. He has four doubles, and he hit a line-drive shot for a home run Monday night. Like Travis, Iglesias is producing power at a rate not really seen in his Minor League career or in his first 100-plus games in the big leagues. It's hard to imagine this being his new norm, especially with more than 40 percent of the balls he puts in play falling for hits. But nobody could accuse Iglesias of being all glove this year.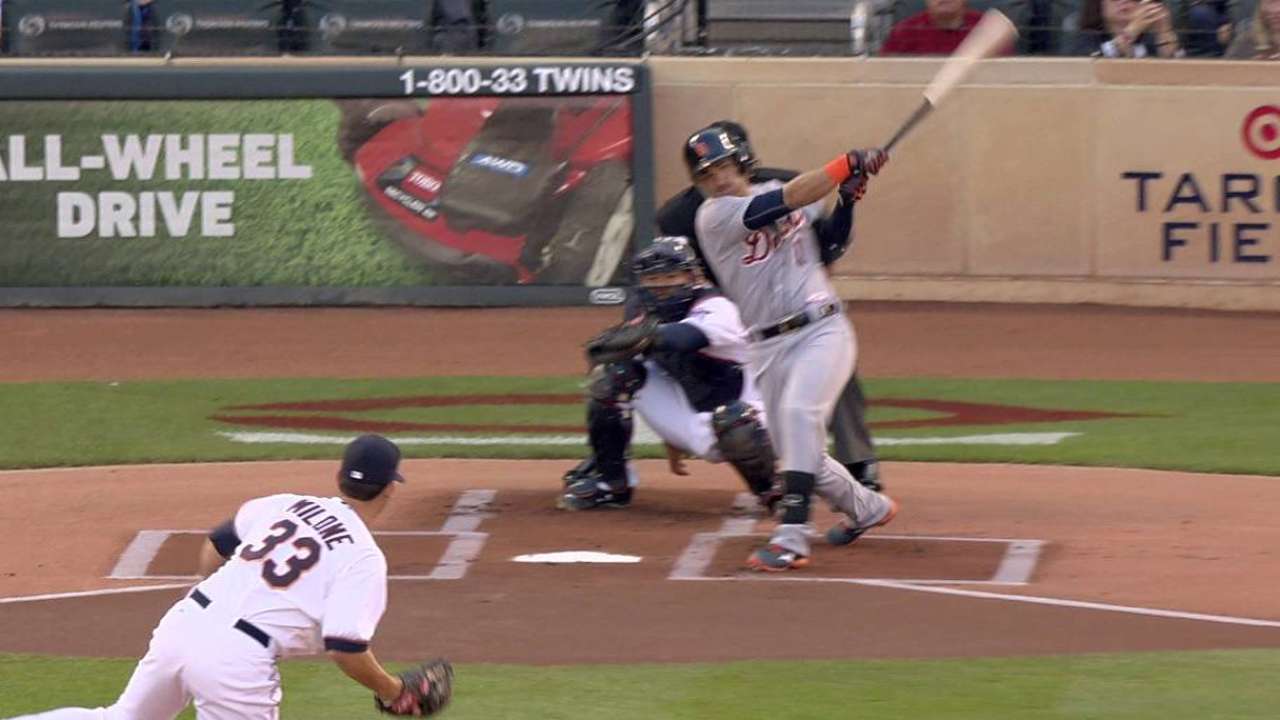 5. Bryce Harper's discipline
This one might not be an April mirage at all. Harper has drawn a walk in 22.1 percent of his plate appearances. He is only 22, so it's not at all outlandish to assume he's made some serious strides in selectivity, and those strides have helped him mount a very encouraging start to 2015. But there's no denying this is a drastic change for Harper, considering his previous walk rates at various levels:
Class A: 14.4
Double-A: 10.2
Triple-A: 9.4
MLB: 10.4
6. Bartolo Colon's … everything
Wednesday's start didn't go his way, but Colon still has only one less win than the Milwaukee Brewers, a 25.0 strikeout-to-walk ratio, two RBIs and one amazing unassisted pickoff of A.J. Pierzynski to his name.
Maybe by now we should cease to be flabbergasted by Colon, but this April has been absurd, even by his standards.
Anthony Castrovince is a reporter for MLB.com. Read his columns and follow him on Twitter at @Castrovince. This story was not subject to the approval of Major League Baseball or its clubs.