MLB debut goes awry, but Cole avoids defeat
Nationals prospect roughed up over 2 innings, makes key error during 'learning experience'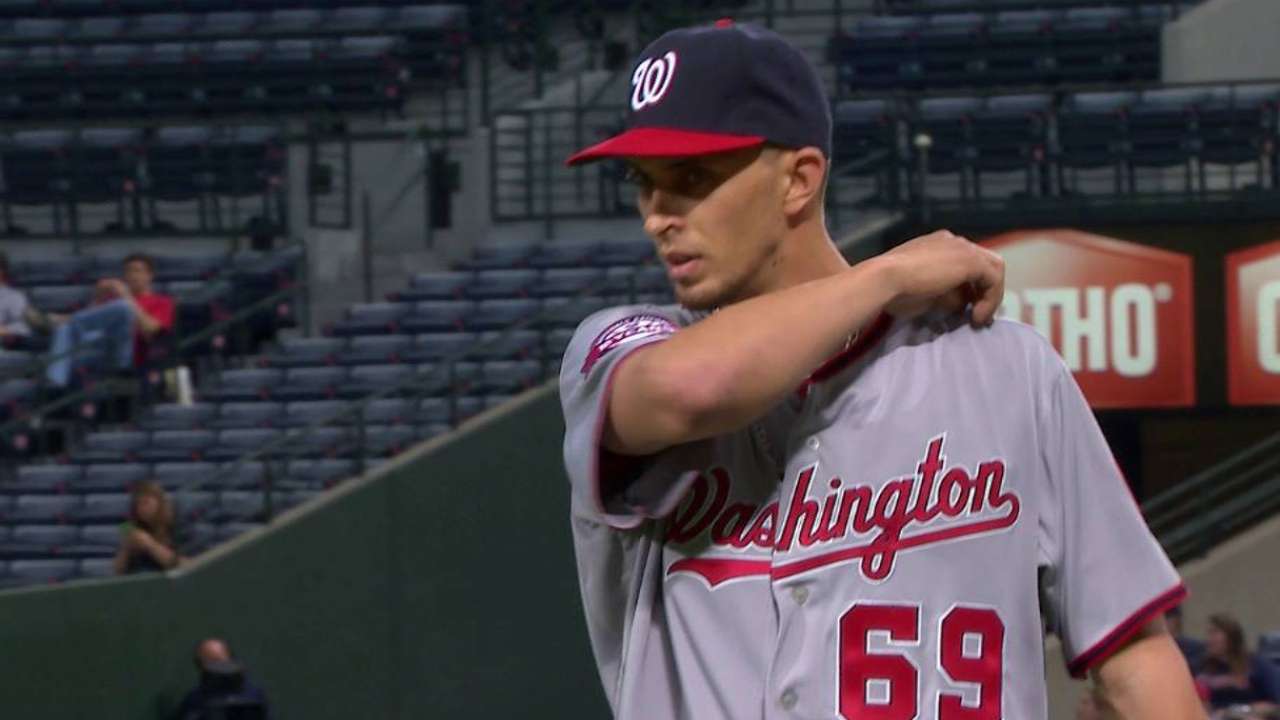 ATLANTA -- As Major League debuts go, A.J. Cole's brief and frenzied start for the Washington Nationals will be filed under "inauspicious."
But on the good side of things, it's over. It's a learning experience. And at least the 23-year-old right-hander didn't suffer a loss.
"First time in the big leagues and it doesn't go your way, it's not fun," Washington manager Matt Williams said after the Nationals rallied past the Braves for a 13-12 victory. "But it lets him know that he's got to throw the ball where he wants to. He's got to change speeds, he's got to throw strikes. He's got to throw the ball down in the strike zone."
Cole, making a spot start for injured ace Max Scherzer, got the call to come to The Show on Monday night, and by Tuesday late afternoon, the Nats' No. 3 prospect walked into the clubhouse at Turner Field to greet Williams.
"I was really excited to be up here. It's a once-in-a-lifetime thing to be called up here and then get to pitch. And I was just trying to stay comfortable and not be too excited and jittery out there," Cole said afterward. "So I just tried staying calm and doing what I always do."
Cole gave up a single to the first batter he faced, Nick Markakis, and things pretty much snowballed -- downhill -- from there. In all, he allowed nine hits and gave up a galling nine runs in two innings of work, throwing 55 pitches (30 of them strikes). It was the shortest outing for a Montreal/Washington debut starter since 1978, and the most runs given up in a starting debut in franchise history.
Only four of the nine runs were earned, but that's a little misleading, too. The five that were unearned came after Cole dropped the ball covering first base for his first error.
Things didn't go much better at the plate when, with two men on and one out in the second, Cole showed bunt in his only at-bat, then swung away -- right into an inning-ending double play.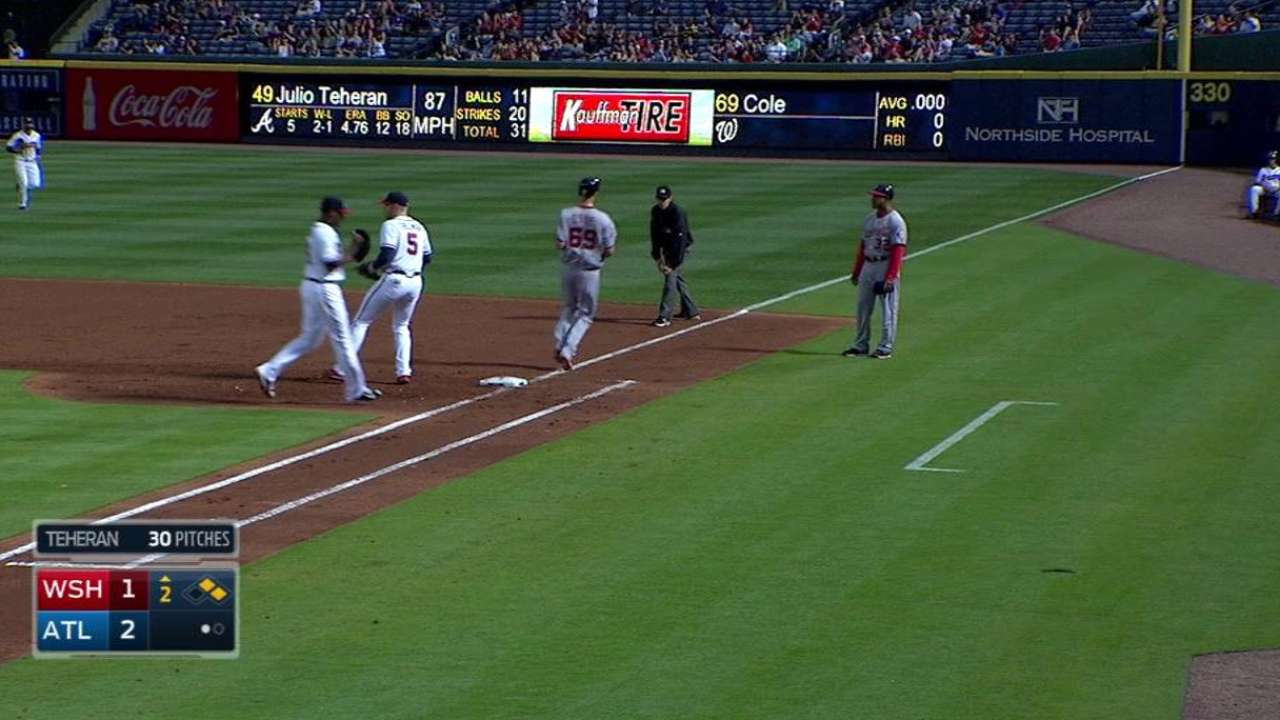 "I'm going to look at it for a little bit. I'm not going to dwell on it or hold onto it," Cole said. "The game's over. It's in the past now."
If there was any good news, it's that the start goes on Cole's record as a no-decision. The Nationals rallied from a 9-1 hole that Cole put them in -- and a later 10-2 deficit -- to break a six-game losing streak on the strength of Dan Uggla's three-run homer in the ninth.
"It's not the debut he wanted by any stretch," Williams said, "but it's a good learning experience, too."
John Donovan is a contributor to MLB.com. This story was not subject to the approval of Major League Baseball or its clubs.