Kershaw takes blame for loss despite lack of support
With injuries, large bullpen, Dodgers forced to use lineup of bench players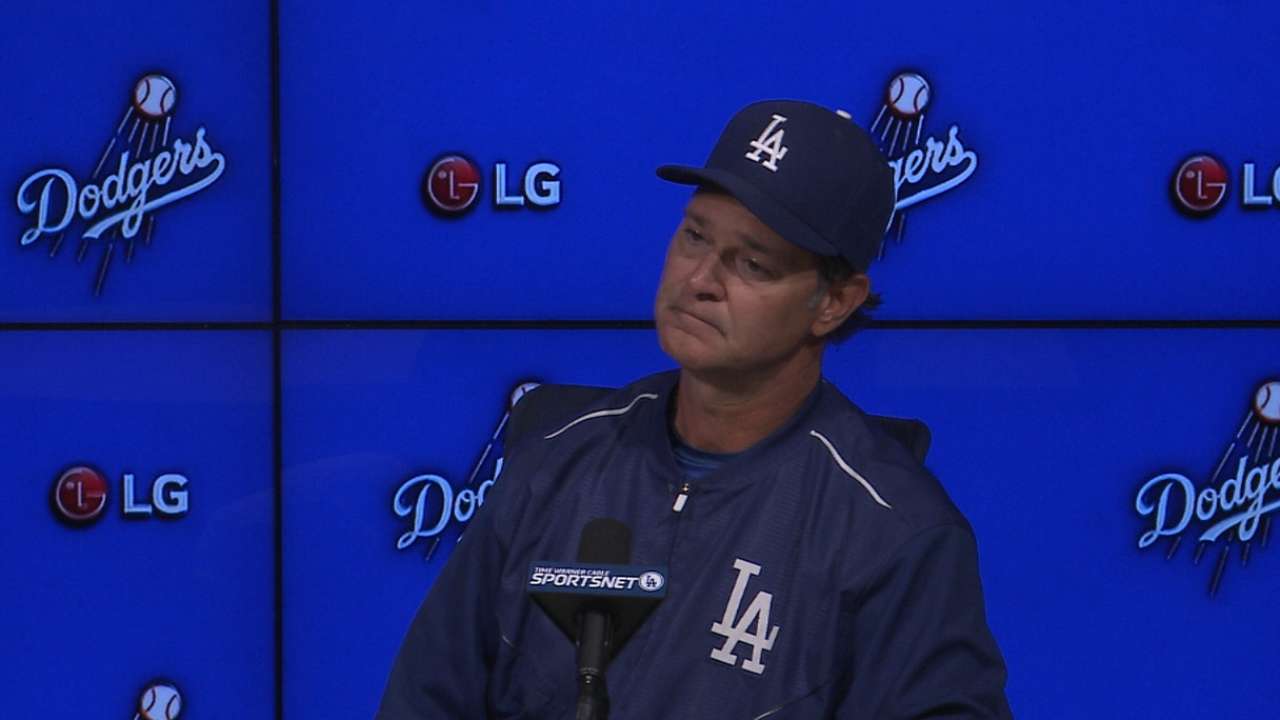 LOS ANGELES -- It wasn't exactly Clayton Kershaw against the world Tuesday night, but it was Kershaw against the World Series champions, the combination of Madison Bumgarner and Buster Posey proving just enough more than the Dodgers could handle.
Kershaw was brutually tough on himself sizing up the Dodgers' 2-1 loss to the Giants and their ace. He's 1-3 in five starts against Bumgarner.
"I gave up two, he gave up one," Kershaw said of the runs allowed. "He pitched eight innings, I pitched seven. So, yep, I got outpitched."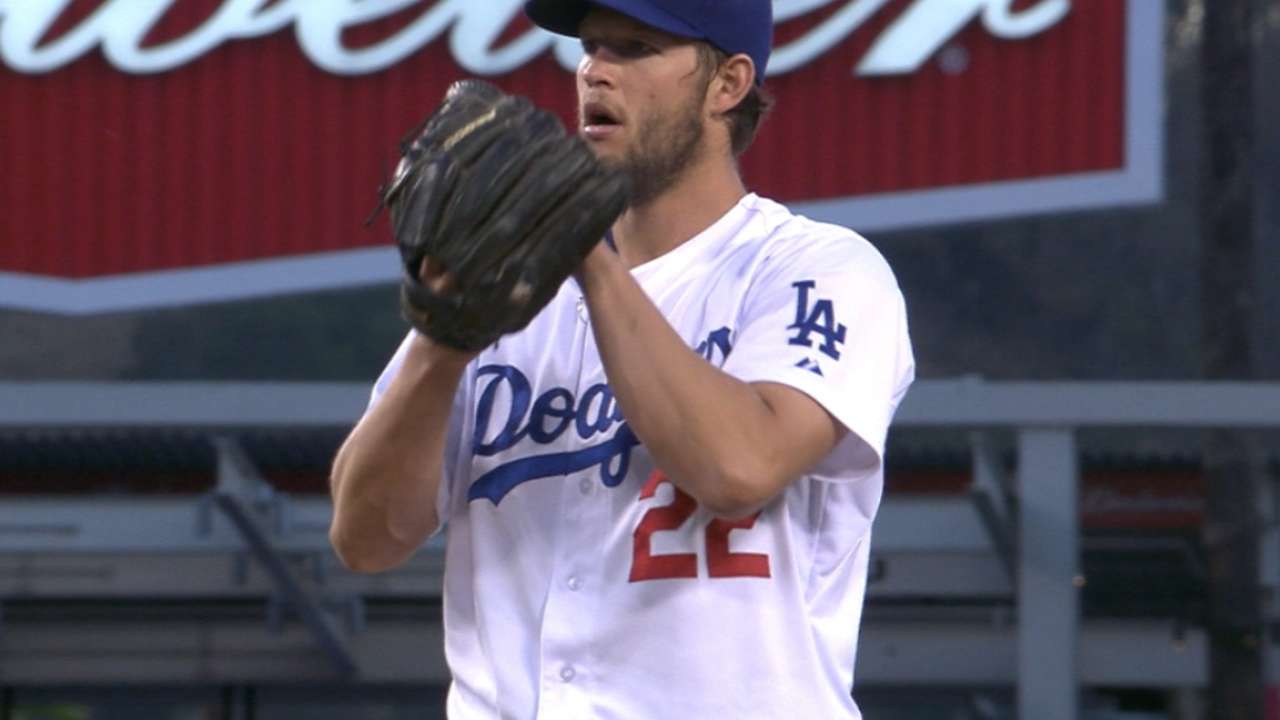 Kershaw has always been his harshest critic. He never mentioned receiving only one run support from an injury-depleted lineup stacked with right-handers that had only three regular position players (Jimmy Rollins, Howie Kendrick and Juan Uribe).
Manager Don Mattingly had bench player Justin Turner batting third and also had two rookie infielders making their first starts of the year in the outfield.
Torrid Alex Guerrero started in left field and went 0-for-3. Kiké Hernandez came right off the plane from Oklahoma City to start in center and get two of the five hits off Bumgarner, setting up the only Dodgers run with a double. But he also made a baserunning mistake and was erased trying to advance to third base representing the tying run when he should have held second on a ground ball to shortstop.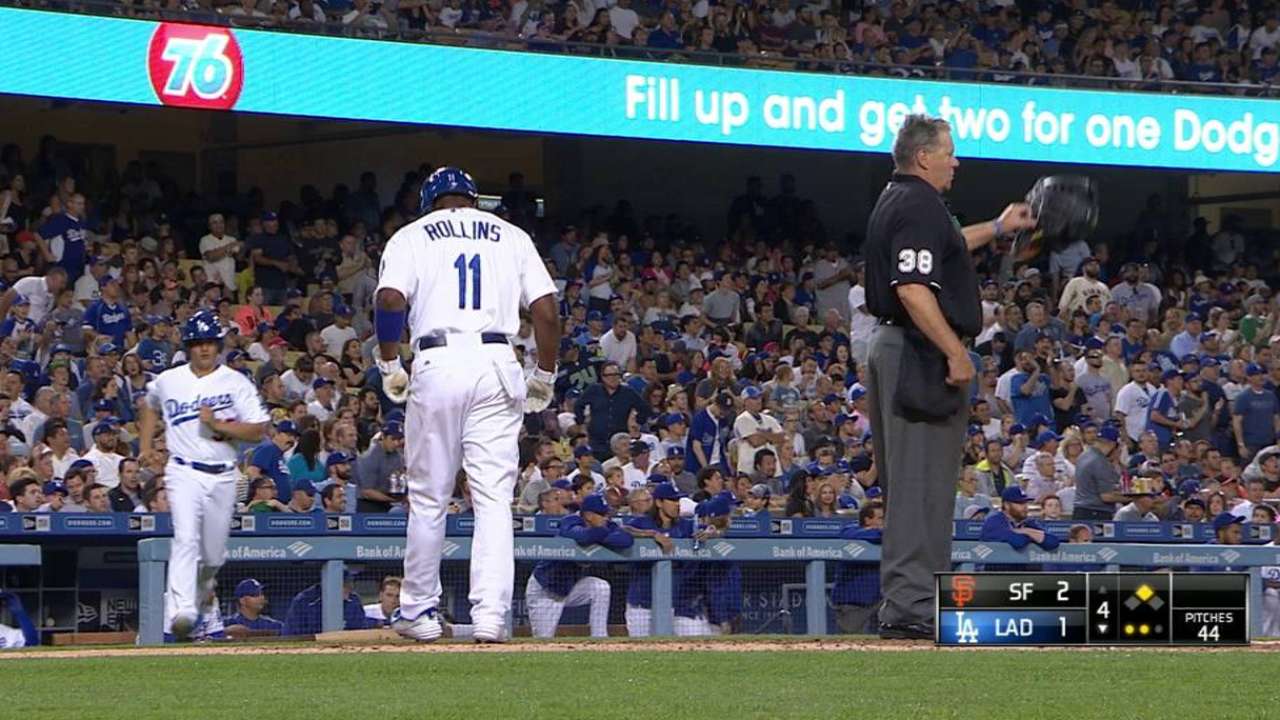 "He just got excited," Mattingly said.
Mattingly sat left-handed hitters Adrian Gonzalez, Joc Pederson and Andre Ethier, as well as switch-hitting catcher Yasmani Grandal so A.J. Ellis could remain paired with Kershaw. Two-thirds of his starting outfield, Yasiel Puig and Carl Crawford, is on the disabled list.
Kershaw's first seven-inning outing of the year gave a bit of a break to the bullpen, which has been used so much in April that the Dodgers are still carrying nine relievers. That leaves the bench a man short, which is why Mattingly veered from custom and pinch-hit Grandal for Kershaw, leaving no extra catcher.
Kershaw acknowledged that he had "a little better command of everything. The slider is just a little bit better, but not where I want it. I'm not walking as many and I have a better feel for the inside corner. Some good, some bad."
The Giants scored in the first inning on a two-out double by Angel Pagan and a single by Posey, who led off the fourth with a home run. Posey ambushed Kershaw both times, jumping on first-pitch fastballs as if that's what he was expecting.
"I've had 65 at-bats [13 hits] against him -- that's a lot to go on," said Posey. "You just try to be ready to hit because you might not get too many mistakes to hit. Both times they were pitches I could do something with."
Mattingly acknowledged the 13-man pitching staff leaves him handcuffed in the late innings.
"So far, it really hasn't been a factor, but today it was a little bit of a factor," he said. "At some point we've got to get to a regular number."
Ken Gurnick is a reporter for MLB.com. This story was not subject to the approval of Major League Baseball or its clubs.