Braves manager's proof is in Pierzynski's play
Catcher rewards Fredi's faith with 4-hit, 4-RBI game; has a knock in first 11 contests with club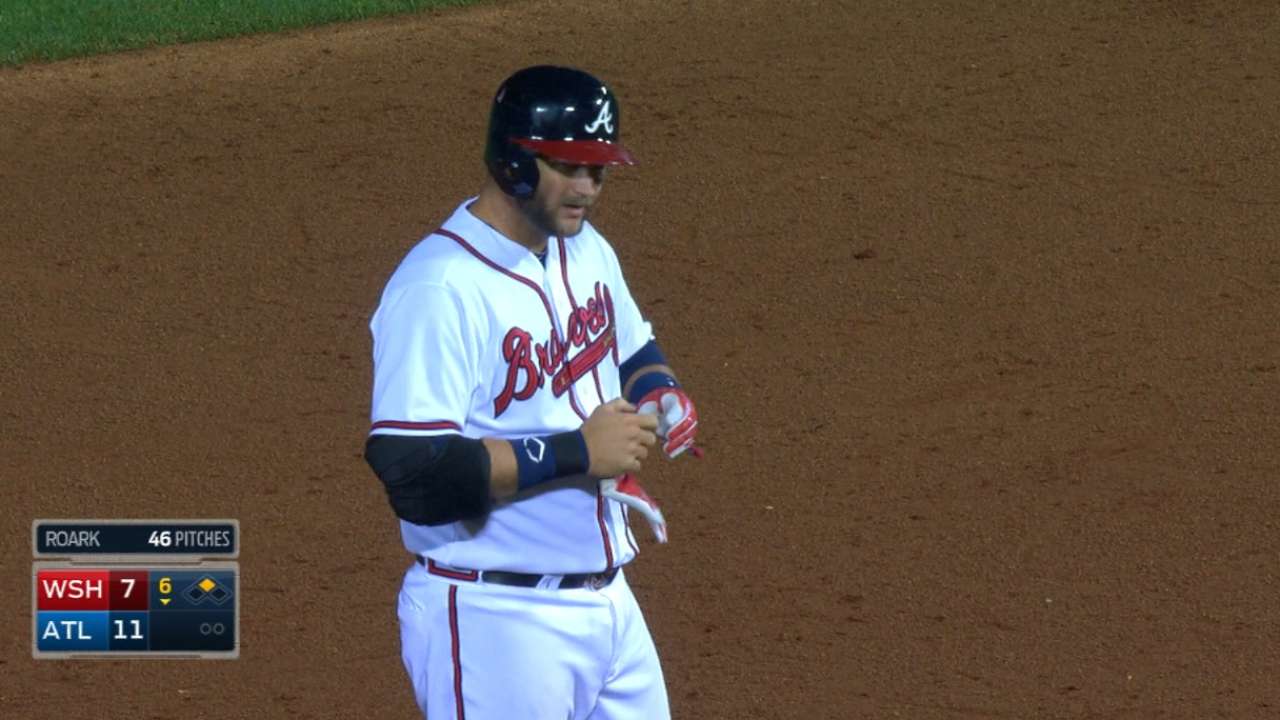 ATLANTA -- When Braves manager Fredi Gonzalez stopped utilizing Christian Bethancourt as his primary catcher last week, there was reason to question whether it was wise to stunt his development by placing him in a backup role.
But as A.J. Pierzynski has continued his torrid hitting, it has been more difficult to question Gonzalez's decision to continue placing the veteran catcher in his starting lineup.
Pierzynski did all he could to prevent the Braves from experiencing the despair that was felt as they squandered a pair of eight-run leads during Tuesday's 13-12 loss to the Nationals at Turner Field. The 38-year-old catcher produced the fourth four-hit, four-RBI night of his career within this defeat.
"He's been on fire since Day 1," Braves first baseman Freddie Freeman said. "He was hitting during Spring Training, and it's carried over into the season. He's filled right into the four-hole, and he's kept it going. We needed that consistent bat, and he's been that guy so far."
With his own four-hit performance during Tuesday's loss, Freeman distanced himself from the mini-slump he endured last week. He now has recorded eight hits in his past 13 at-bats.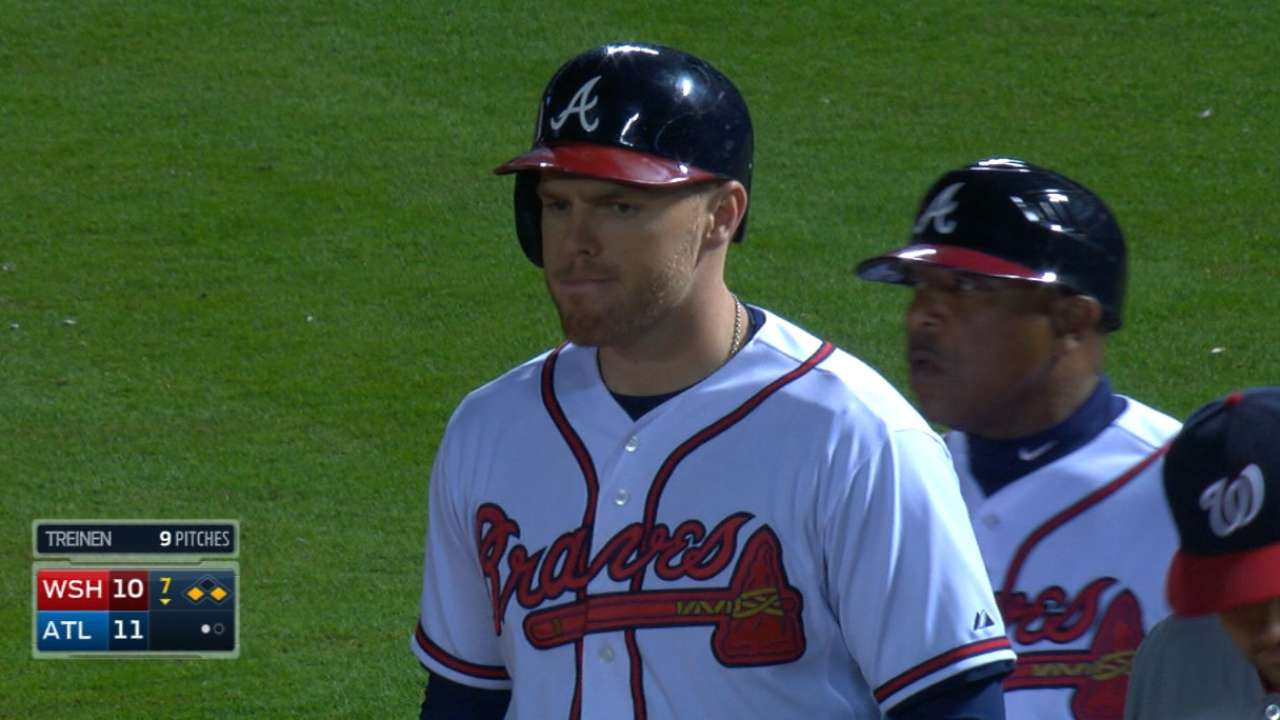 Pierzynski has been fortunate to escape the frustration of an early-season slump. He has hit safely in each of the first 11 games he has played. He will enter Wednesday's series finale against the Nationals with a .439 (18-for-41) batting average.
While notching the 20th four-hit game of his career during Tuesday's loss, Pierzynski produced three singles and a sixth-inning RBI double. This marked the first time he had produced at least four hits and four RBIs since he did so for the Rangers during an Aug. 19, 2013, game against the Astros.
Mark Bowman is a reporter for MLB.com. This story was not subject to the approval of Major League Baseball or its clubs.