McCann's ownership of Odorizzi continues with 3-RBI night
Yankees catcher at a loss to explain why he's dominated their matchups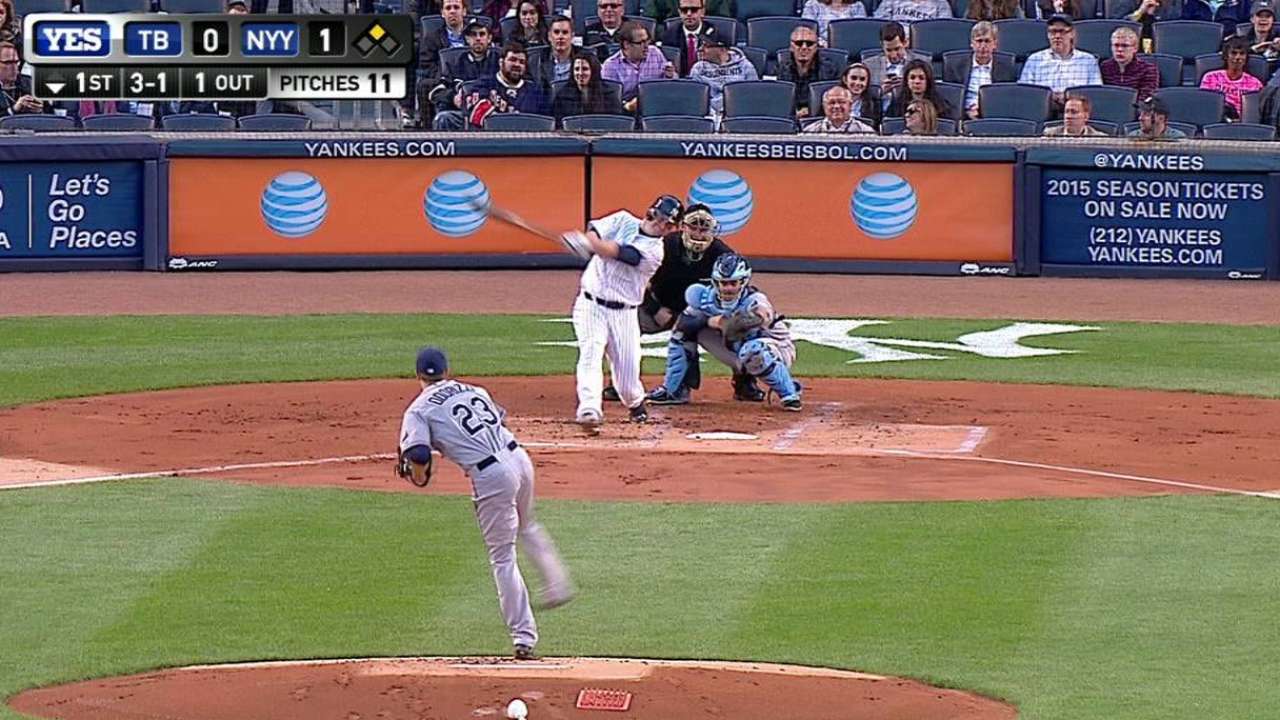 NEW YORK -- Yankees catcher Brian McCann could not explain why he has had such success against Rays starter Jake Odorizzi.
"I'm not sure," McCann said. "I just seem to be swinging the bat well when he's out there."
McCann tagged Odorizzi again Tuesday, driving in three runs with a pair of doubles against the Rays right-hander in the Yankees' 4-2 victory. He is 10-for-16 (.625) in his career vs. Odorizzi, with three doubles, a triple and two homers.
It started in the first inning, when McCann put the Yankees on the board with a run-scoring double to right field to bring home Mark Teixeira.
With two outs and runners at second and third in the fifth, the Rays elected to pitch to McCann despite his success and with a struggling Carlos Beltran on deck. McCann made the Rays pay, lacing a two-run double into left field to give the Yankees a three-run lead.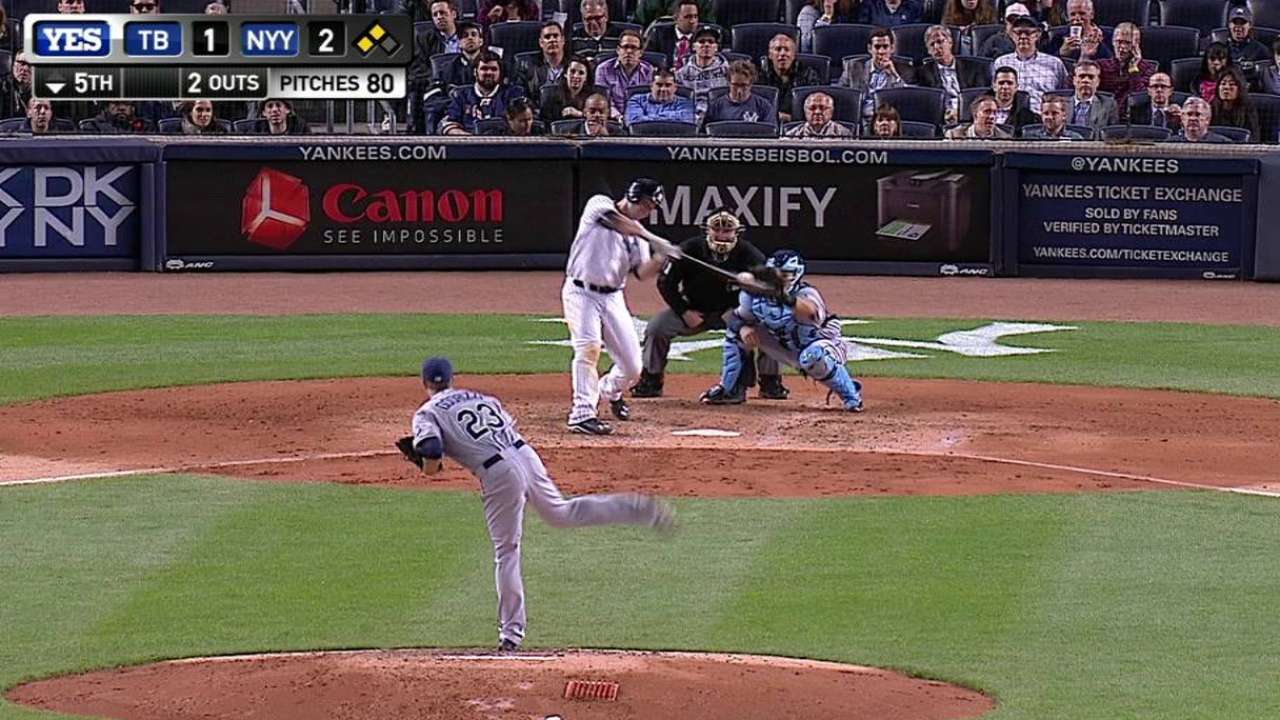 With the benefit of hindsight, Rays manager Kevin Cash said he should have called for an intentional walk on McCann.
"Probably not a good decision on my part," Cash said.
McCann is starting to swing the bat well and is one of the reasons the Yankees have won 10 of their past 12 games. During his past 10 games, he is batting .270 with a homer and six RBIs.
"I feel good. I've been feeling good all season long," McCann said. "Hits are starting to fall and I'm finding the barrel."
Jamal Collier is a reporter for MLB.com. Follow him on Twitter at @jamalcollier. This story was not subject to the approval of Major League Baseball or its clubs.