In final season, Aramis still shows he can get it done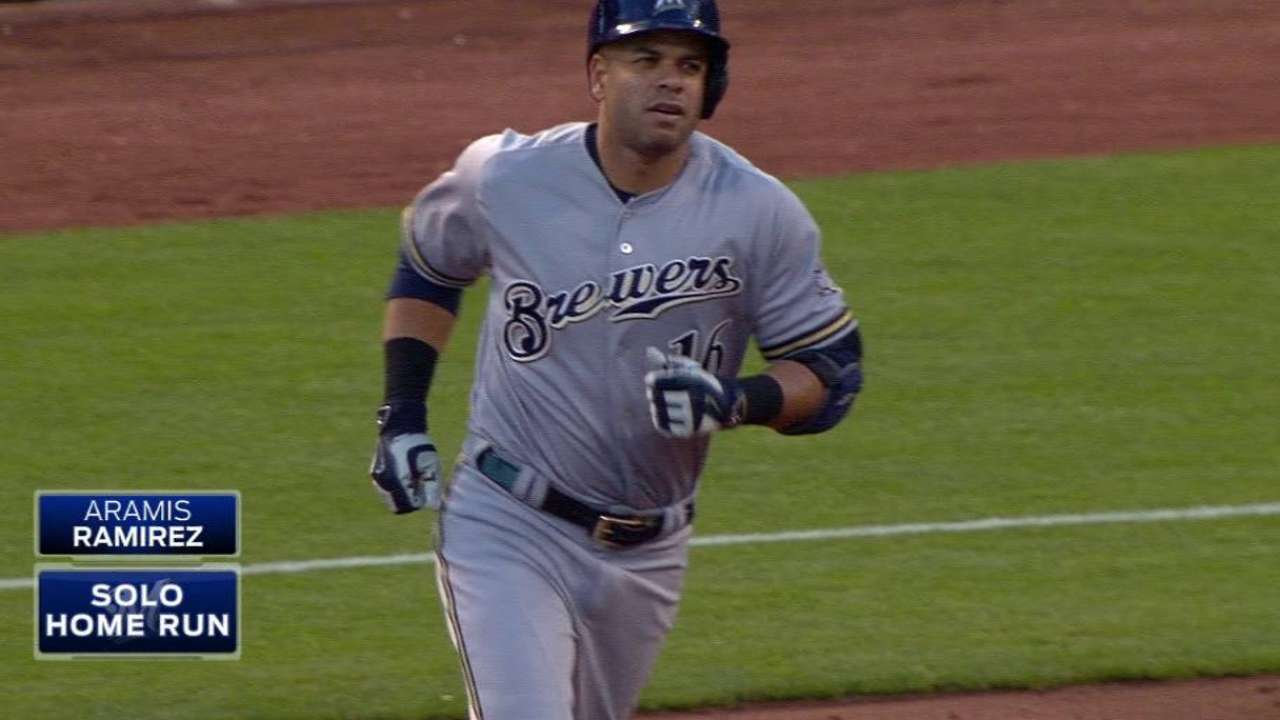 CINCINNATI -- Aramis Ramirez has been successful in what, for most players, would be tough situations.
A 36-year-old third baseman who can still charge bunts and throw the batter out? A veteran batter in his swan-song season who can hit consistently off Johnny Cueto?
"I don't know," Cueto, Cincinnati's No. 1 starter, said through translator Tomas Vera when asked Tuesday night about Ramirez's success against him. "I always want to trick him, but he's a really good veteran and a great, great hitter."
Ramirez was one of the few bright spots for Milwaukee during Tuesday's 4-2 loss to the Reds at Great American Ball Park.
Ramirez was the only Brewers batter to reach safely against Cueto during the first six innings. He was hit by a pitch in the second inning, then broke up Cueto's no-hit bid when he led off the fifth with a 431-foot homer to left.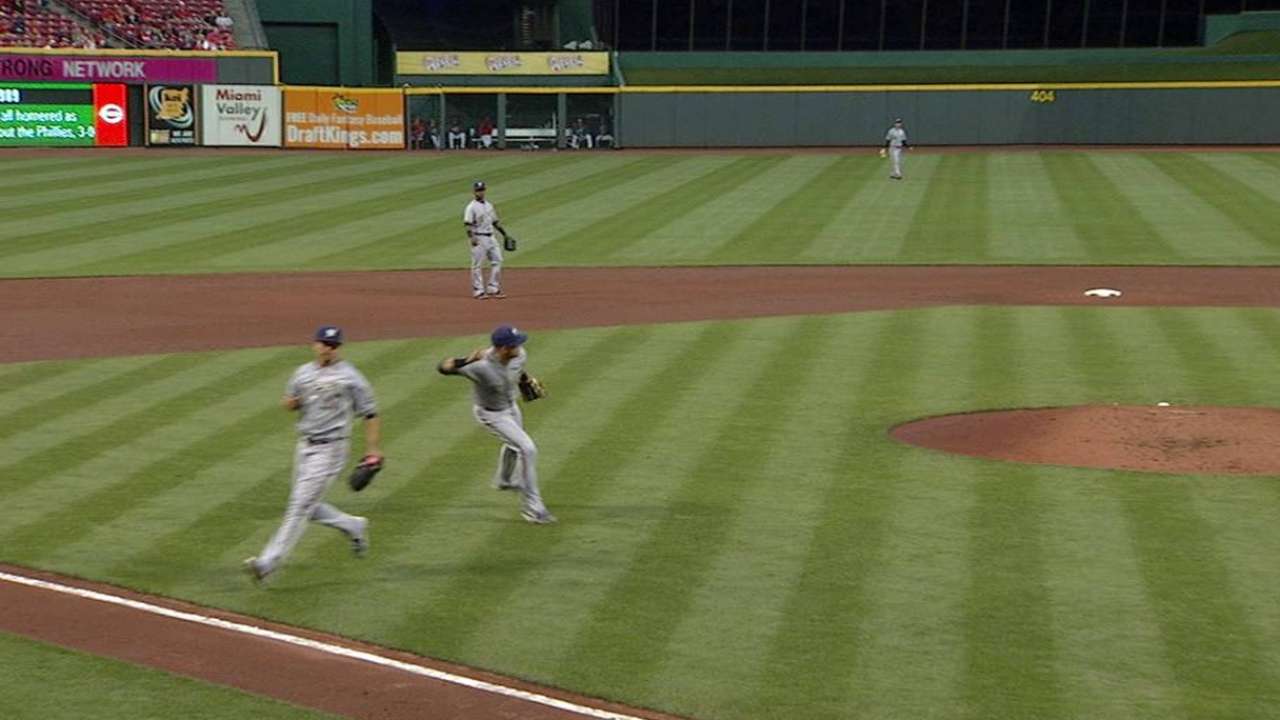 Milwaukee's veteran third baseman has a career .367 average (18-for-49) and six home runs vs. Cueto.
"There's no reason," Ramirez said. "You try not to get behind [in the count]. The last thing you want to do is get behind a guy like that. He works ahead in the count most of the time and doesn't walk anybody. He's tough."
Only five third basemen in Major League history have hit more home runs than Ramirez (367 while playing third base), who needs two more to pass Graig Nettles for fifth place.
The three-time All-Star proved he can still field his position as well. He charged Billy Hamilton's bunt to lead off the fifth inning, barehanded the ball, and thew out one of the fastest players in baseball.
"There are two games you have to play out there," Ramirez said. "You can't take your at-bats into the field with you. I learned that when I was a young player. You know that [charging bunts] is going to happen to you a lot at third base."
Andy Call is a contributor to MLB.com. This story was not subject to the approval of Major League Baseball or its clubs.