D-backs react to Gibson's Parkinson's diagnosis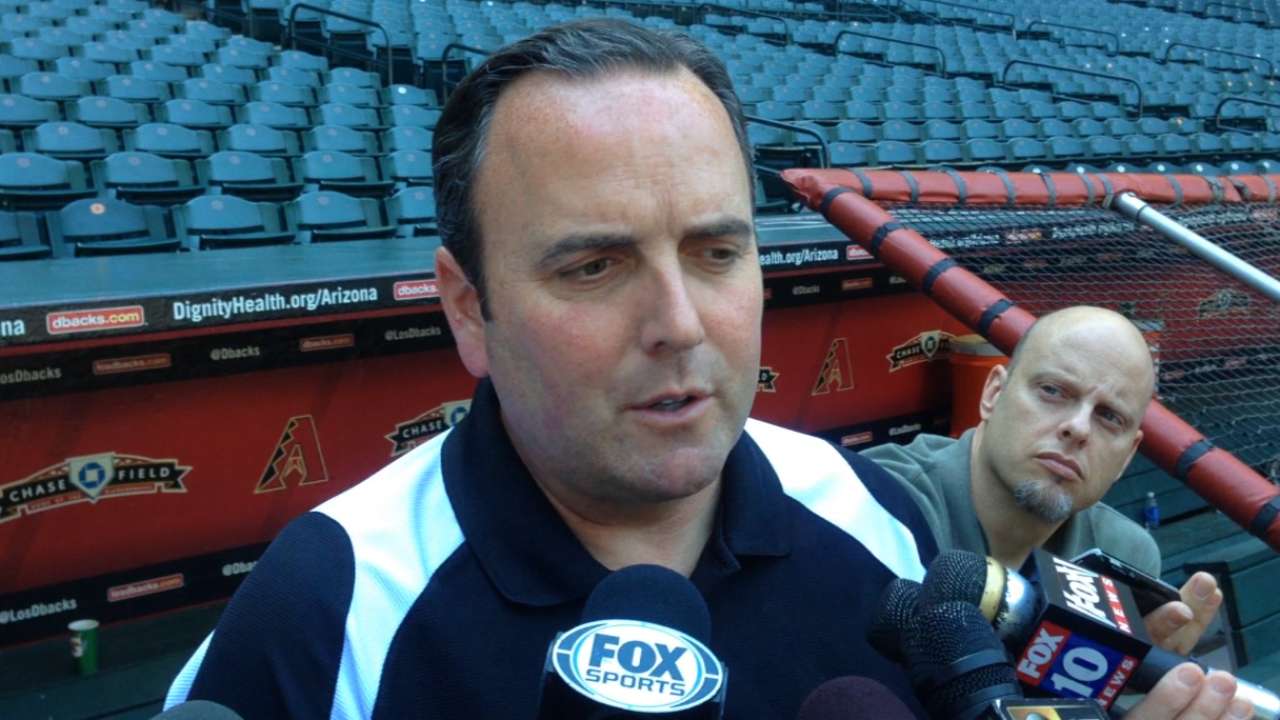 PHOENIX -- There was shock and sadness in the Arizona Diamondbacks clubhouse Tuesday as the team dealt with the news that its former manager, Kirk Gibson, had been diagnosed with Parkinson's disease.
Gibson managed the D-backs from July 1, 2010, until September 26, 2014, and served as a coach for the D-backs beginning in '07.
Here is what members of the organization had to say:
Team president/CEO Derrick Hall: "It was a shock to all of us. Obviously Gibby means a lot to this organization. He had a couple of wonderful years as manager, and he's always going to be a part of this family. Just want him to know that we're here to support him. We've obviously got some great resources here in town. It's got to be devastating news for him as it was for us, but he's got plenty of family and friends to support him, especially here at the D-backs. He's a competitor whether on the field or off. He's definitely going to attack it head on."
Manager Chip Hale: "Heard about it this morning, and it's just tough. He's a guy that I was really, really close to here as a coach. This is a situation where, as he always has in his whole life whether he was a football player in college or a great Major League player, he's just going to attack this thing with that same fervor that he's always had. He's got such a great support system. We're all pulling for him to be OK. It's just hard. When you hear about that about any of your friends, it gets tough, very tough."
Outfielder A.J. Pollock: "I was sad to hear the news today. I've had Parkinson's on both sides of my family, so I know the road for him. He's such a tough guy. We had such an awful year last year, and he battles through everything, so I'm sure he's going to fight. He's got a great family, I got to know his sons and his wife, and he's going to have a good support network. We're all thinking about him here. It's just a tough time. He's going to have a lot of stuff that he learned in baseball that he's going to apply to his journey ahead. I have no doubt he's going to battle through and make the most of the situation."
Starting pitcher Josh Collmenter: "It kind of blindsides you, you don't really expect anything like that to happen. You wish him the best and I'm hoping and praying for him. You know he's going to attack it like he does with everything else in his life. The things that he's done and been able to do in this game and then to have something like this that could cripple you. A lot of times I'm sure you feel invincible like it could never happen to him. So I'm sure it's shocking to him as well. You wish him the best and hope everything works out well."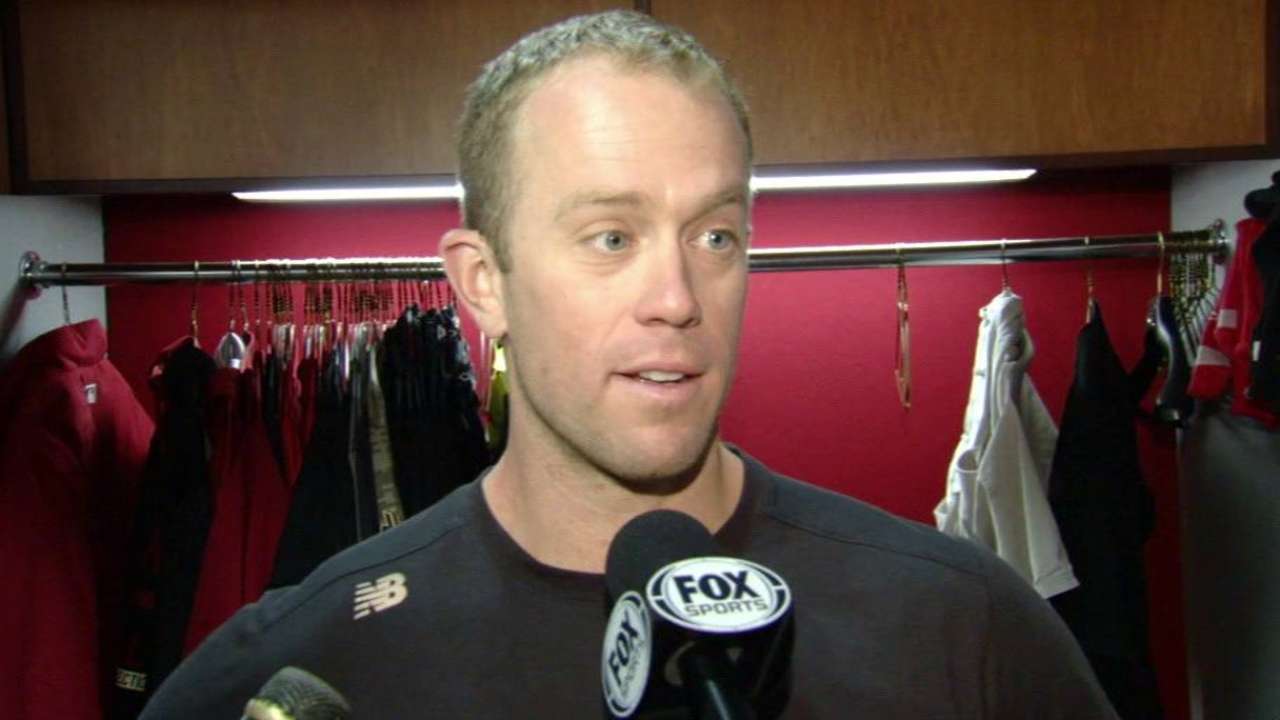 Second baseman Aaron Hill: "When they say there's no cure for it, it's just like, 'Wow.' But knowing Gibby, he's going to be Gibby. He's not going to change. He never has. He's going to be him, and he's going to attack it full force just like he does everything else. The passion that he has to win at everything and to compete, he's going to use every bit of this to meet this head on. He may even take this as a platform to increase awareness of Parkinson's. I sent him a text just to let him know that I'm thinking of him and his family and just to be in touch if he needs anything."
Reliever Brad Ziegler: "He's a fighter, he's strong-willed. You feel like if someone is going to beat it, it's going to be him. You know he's not going to give up at any point. He's going to keep fighting. He'd probably look at it like, 'I'm just going to kick butt and do what I can and not change anything about the way I live because that's just the way I am.'"
Coach Mike Fetters: "I consider him a friend. I'm not an emotional guy, but when it comes to health, it bothers me. So I took the news kind of tough. He's an awesome dude, a very kindhearted man. He always treated me very well. I was shocked, stunned, saddened. I didn't know what Parkinson's disease was, but my wife is a nurse, so I asked her. I tried to call him this morning and obviously he's not going to answer phone calls today, but I just wanted to let him know I was here for him. It's just a shock."
Steve Gilbert is a reporter for MLB.com. Read his blog, Inside the D-backs, and follow him on Twitter @SteveGilbertMLB. This story was not subject to the approval of Major League Baseball or its clubs.