Thumb surgery to sideline Lowrie until after All-Star break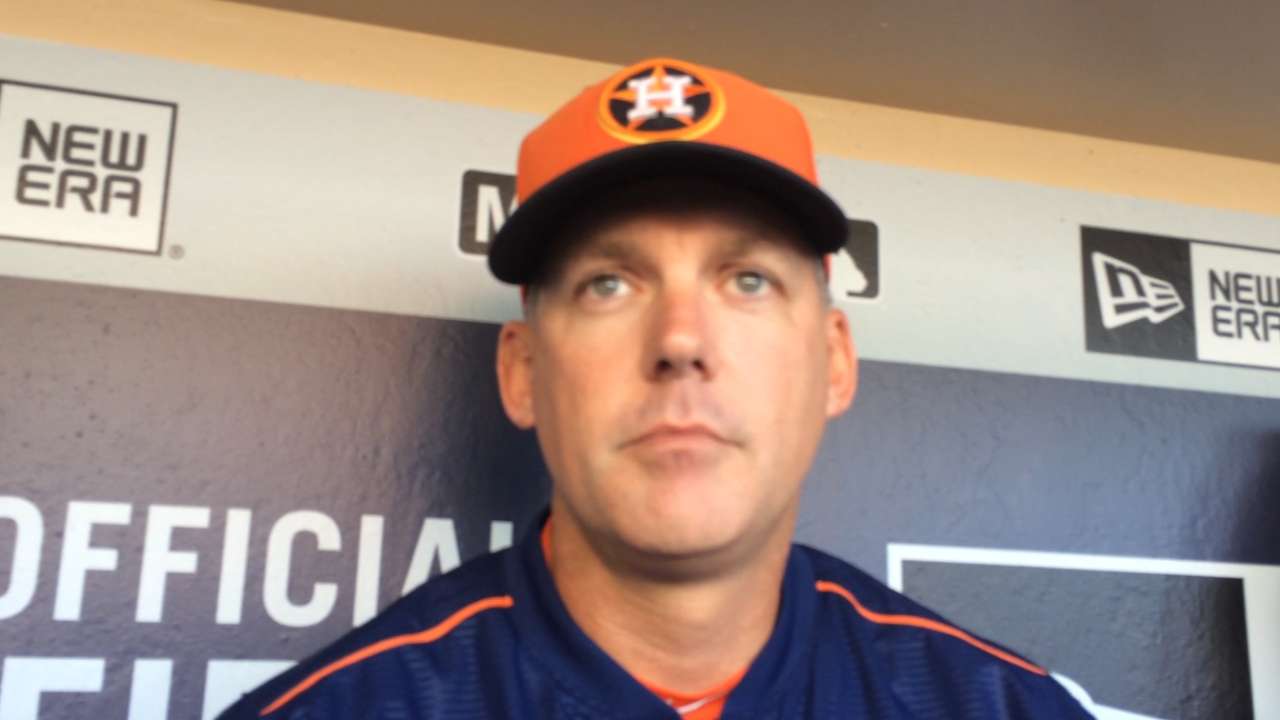 SAN DIEGO -- The Astros placed Jed Lowrie on the 15-day disabled list on Tuesday with a ligament tear in his right thumb that will require surgery and sideline the shortstop until after the All-Star break. Infielder Jonathan Villar was recalled from Triple-A Fresno and was in uniform for Tuesday's game against the Padres.
Lowrie, who flew to Houston on Tuesday for an MRI exam, sustained the injury while sliding into home plate in the eighth inning of Monday's 9-4 win over the Padres at Petco Park.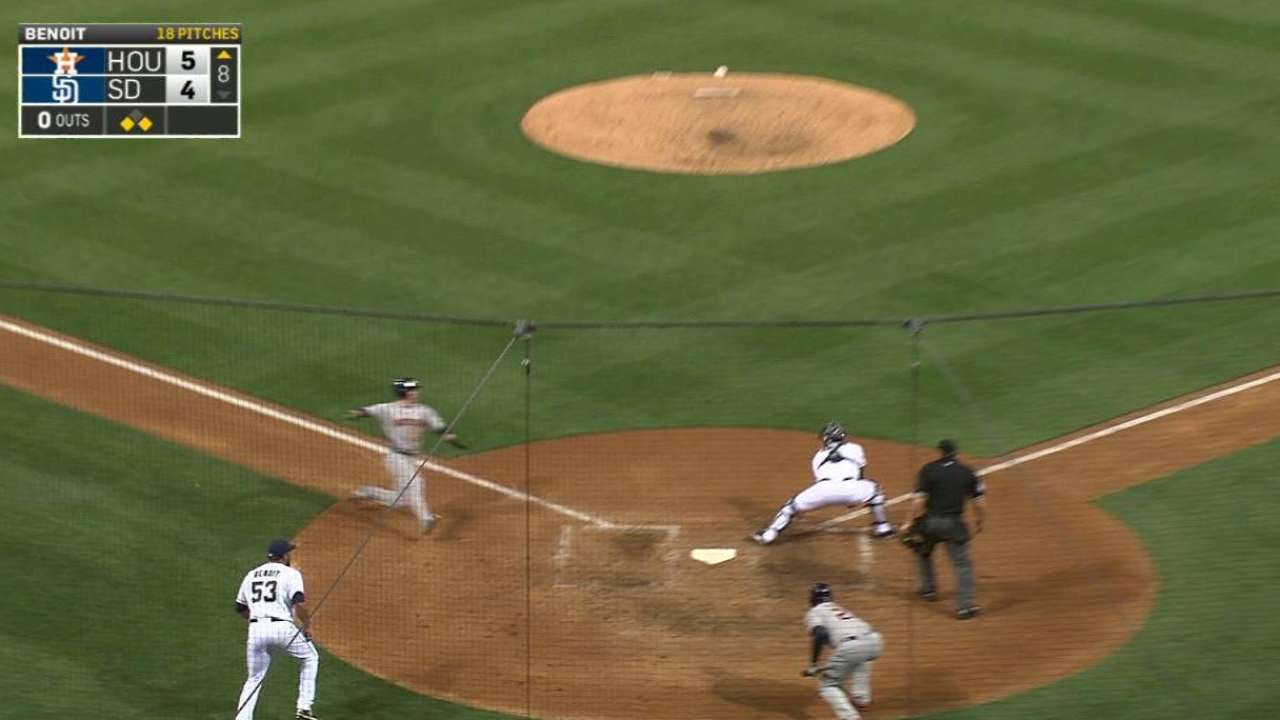 Lowrie said he'll undergo surgery later this week in Houston. He faces a lengthy rehab while Marwin Gonzalez and Villar split the shortstop duties.
"It's disappointing to lose Jed," Astros manager A.J. Hinch said. "Obviously, his presence in our lineup, on our team, is very significant, but we're going to be without him and the next man up has to come up and contribute. We've got two capable shortstops in Marwin and Villar, so we're going to need to play well there to continue the momentum that we've created. Losing Jed Lowrie is a tough blow for everybody."
Gonzalez figures to get the lion's share of playing time at shortstop in Lowrie's absence.
The injury comes at a bad time for Lowrie, who went 2-for-3 on Monday and hit his fourth homer of the season. Lowrie is hitting .476 (10-for-21) with a .621 on-base percentage during the current road trip, on which the Astros had a 6-1 record through Monday.
"It's tough for a lot of reasons," Lowrie told MLB.com via phone from Houston. "We are playing well, I was playing well, so I think that makes it even more difficult to swallow."
In the eighth inning Monday night, Lowrie was on second base when he raced home on a single by Colby Rasmus, saying his knee stuck in the dirt, causing him to land awkwardly on the thumb as he crossed the plate.
"I think, given the way that it blew up as far as getting as swollen as it did as quickly as it did there, I figured something was going on," Lowrie said. "You just don't want to speculate until you have all the answers. We got the news, we know what it is and we'll take care of it."
This is the eighth trip to the DL for Lowrie, who signed a three-year contract with the Astros in December. He was on the DL last year with Oakland due to a fractured right index finger.
"I've been through these before, and timetables are great, but I really think it's more important to focus on day to day and make sure that it's right so when I do come back I don't have any setbacks," Lowrie said.
Hinch expects his team to stay the course without Lowrie.
"It's tough to lose a guy who was a core part of what you're doing," Hinch said. "We do have to have the mentality of the next guy up has to come up and play. Whether it's come off the bench like Marwin is doing, or coming back from the Minor Leagues like Villar did, our guys will adjust. We'll miss Jed. He'll be a part of our operation and be in Houston, but it's a reality that he's not going to be here. I don't sense our team is going to pout or get too down."
Brian McTaggart is a reporter for MLB.com and writes an MLBlog, Tag's Lines. Follow @brianmctaggart on Twitter. This story was not subject to the approval of Major League Baseball or its clubs.