Maddon: Cubs picking right moments to run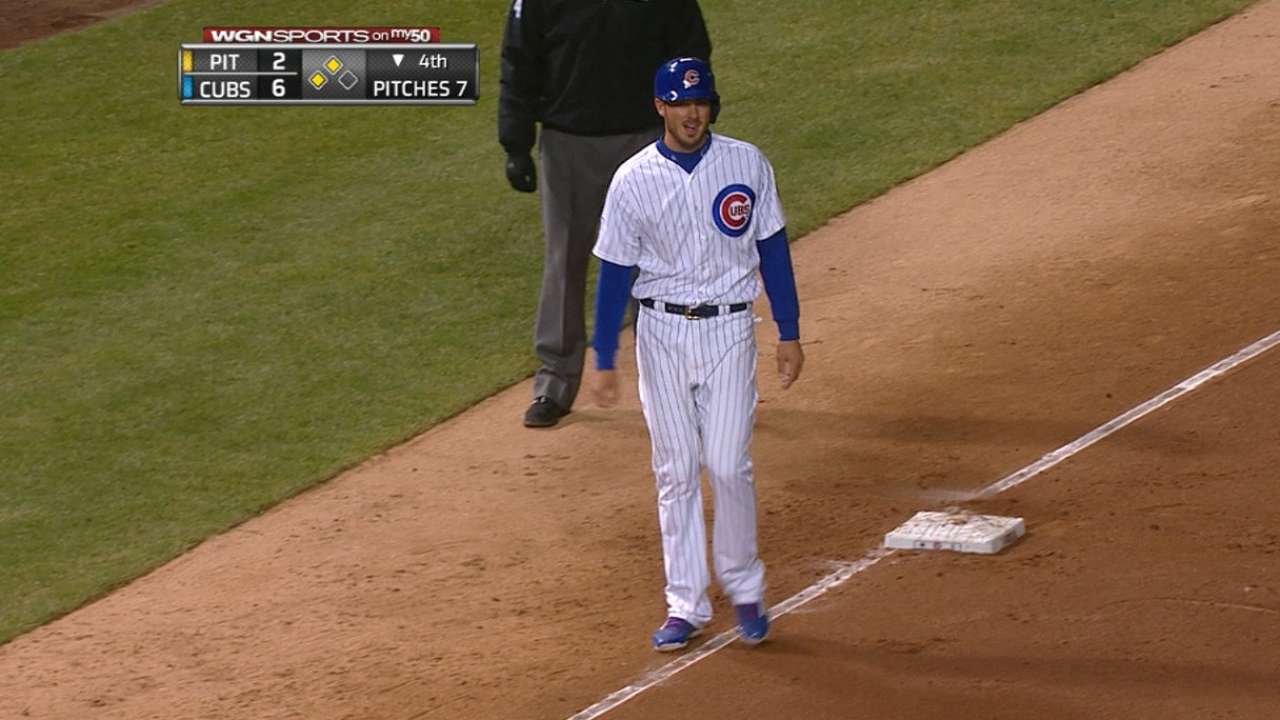 CHICAGO -- When Dexter Fowler and Anthony Rizzo are on base together, Fowler knows the Cubs' first baseman is going to push him to run.
"I tell Dex all the time, 'Go, so I can get an easy one,'" Rizzo said.
The Cubs are on the go, leading the National League in stolen bases after swiping five in Tuesday's 6-2 win over the Pirates to raise their season total to 25.
"The guys are getting their jumps," Fowler said. "We're prepared correctly, and that's what you get."
Give credit to bench coach Dave Martinez and first-base coach Brandon Hyde, who have the Cubs off and running.
"You look for the moment to go," manager Joe Maddon said. "A lot of it is just talking before the game and talking to the guys about what might be available to them and looking for that moment on their own. Whenever they can figure it out on their own, it's always better."
The Cubs ranked 12th in the NL last season with 65 stolen bases. They're well ahead of that pace.
"I wanted us to be better baserunners," Maddon said. "It's translating into stolen bases now."
The Cubs stole five bases in a game for the first time since May 30, 2011, against the Astros, and the four steals in one inning -- the fourth inning Tuesday -- marked the first time Chicago did so since the first inning against Montreal on Aug. 23, 1997.
Fowler and Rizzo are tied for the team lead with six steals apiece, and Rizzo has now matched his single-season high, which he set in 2013.
"I don't ever want to be one-dimensional," Rizzo said. "I don't want to be just a hitter, I want to do it all. That's how we lead this team by example. We go first to third, we break up the double play, we run out ground balls. It's doing everything, all the little things."
It's not that Rizzo is faster this season. He's just getting good jumps.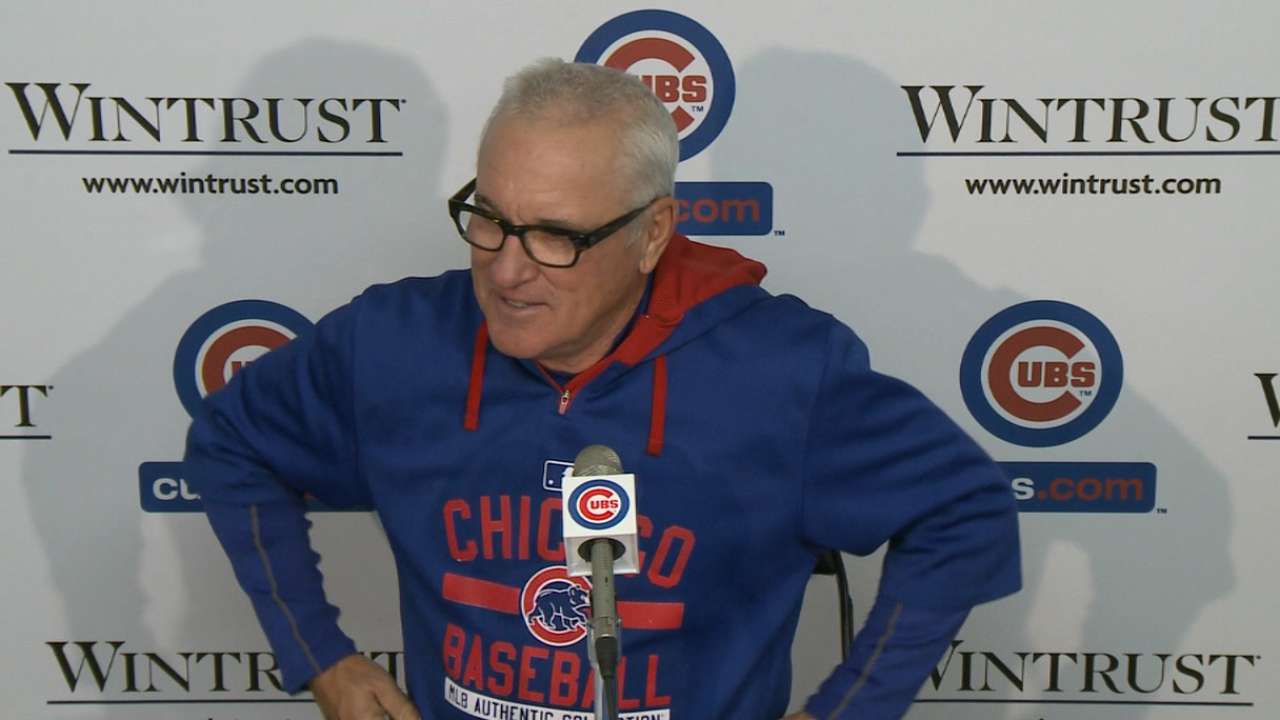 "A lot of this is attitudinal," Maddon said. "It's things you want to get done in a Spring Training setting. I think part of it is they're not concerned about making mistakes now. I don't want them just to run for running's sake -- pick the right spot. If the math adds up, go ahead and try, and if you're out, you're out. If you try to run against the math, that's not so good and not so smart. We're not going to do that."
Rizzo certainly wants to run. That's why he keeps prodding Fowler. The two were part of a double-steal in the fourth.
"There's a lot of 'want to' in stealing bases," Maddon said. "There's that musketeer, cavalier kind of an attitude that's necessary where you're not afraid of making a mistake."
At the start of Spring Training, Maddon preached to "Respect 90" and run hard on the bases. That's what the Cubs are doing.
"Everyone has the green light," Fowler said. "Until [Maddon] takes it off."
Carrie Muskat is a reporter for MLB.com. She writes a blog, Muskat Ramblings, and you can follow her on Twitter @CarrieMuskat. This story was not subject to the approval of Major League Baseball or its clubs.